For affiliate links and as an Amazon Associate I earn from qualifying purchases.
Calling all carrot cake lovers! This gluten-free Dreamy Carrot Cake from Mary at Gluten Free Spinner is for you! I love how Mary "spins" gluten-free recipes until she gets them right for her readers.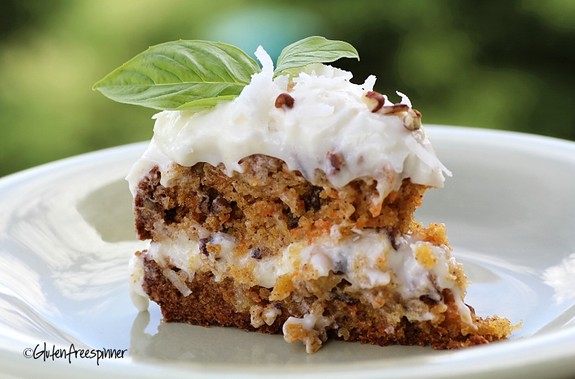 This carrot cake is the first carrot cake she has made from scratch. Ever. Gluten-free all-purpose flour, carrots, pineapple, pecans, and classic cream cheese frosting make this carrot cake recipe truly dreamy.
Click this link for Mary's gluten-free Dreamy Carrot Cake recipe over at Gluten Free Spinner. Get even more gluten-free carrot cake recipes on gfe.