For affiliate links and as an Amazon Associate I earn from qualifying purchases.
Today for March Muffin Madness, my dear friend Megan Ancheta of Allergy Free Alaska is sharing her Delicious Paleo Carrot Cake Muffins recipe with us all.
I am certain that you are all going to love Megan's Carrot Cake muffins. They are gluten free, grain free, dairy free, refined sugar free, vegetarian, paleo, and primal. But still absolutely delicious!
Enjoy learning about Megan and her Delicious Paleo Carrot Cake Muffins (see the whole line-up of bloggers, blogs, and muffin recipes on gfe here).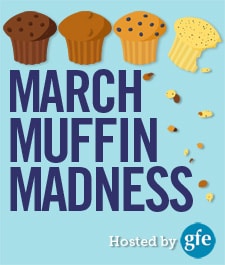 Megan is a stay-at-home mom to two little girls (Kylie—8, Abbi—-5) who are gluten, dairy, and mostly corn free. Due to psoriatic arthritis, spondylitis, and secondary Raynaud's phenomenon, Megan follows a gluten-free and whole foods diet in the hopes of slowing down the progression and severity of her autoimmune diseases.
Megan shared some of her personal story here on gfe earlier: When Giving Up Gluten Is Not Enough and some very helpful advice based on her family's experience here: 10 Tips: How to Handle Children with Emotional Fits/Tantrums Due to Gluten Exposure.
She is a homeschooler, the owner of a rambunctious yellow lab named Thor, and the author of her gluten-free and allergy friendly blog, Allergy Free Alaska. When Megan is not attempting to chase her girls, moose out of her yard, or the dog, she is perfecting her gluten-free/allergy friendly recipes for her upcoming cookbook (I can't wait!), drinking coffee, and spending time with her favorite guy, her husband.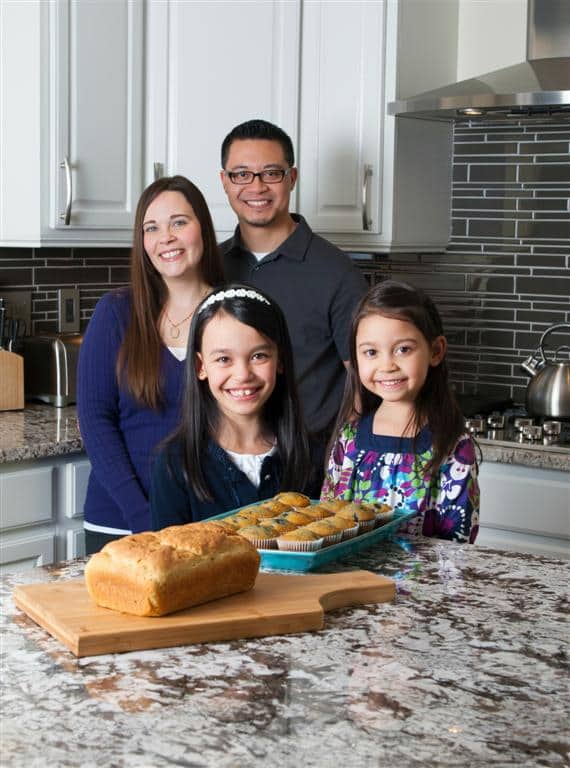 Now I'll turn it over to Megan for just one moment before we get to what you're really interested in—her Delicious Paleo Carrot Cake Muffins!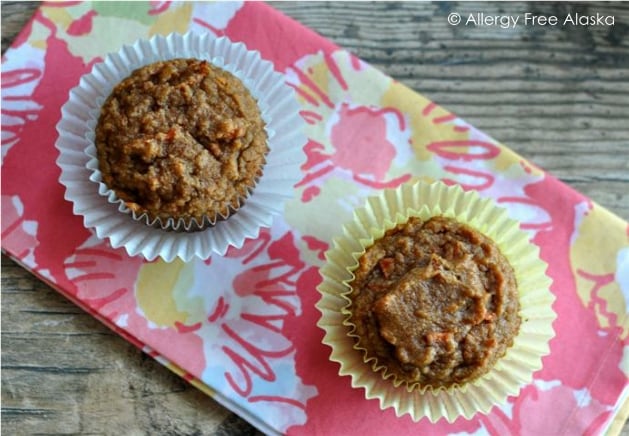 Thank you, Shirley, for inviting me to participate in March Muffin Madness! Today I'm sharing my recipe for Delicious Paleo Carrot Cake Muffins.
My family enjoys these healthy muffins as is, but you could easily dress them up with some refined sugar free icing or coconut whipped cream. They can pass for a muffin or a cupcake, whatever you prefer!
Delicious Paleo Carrot Cake Muffins Recipe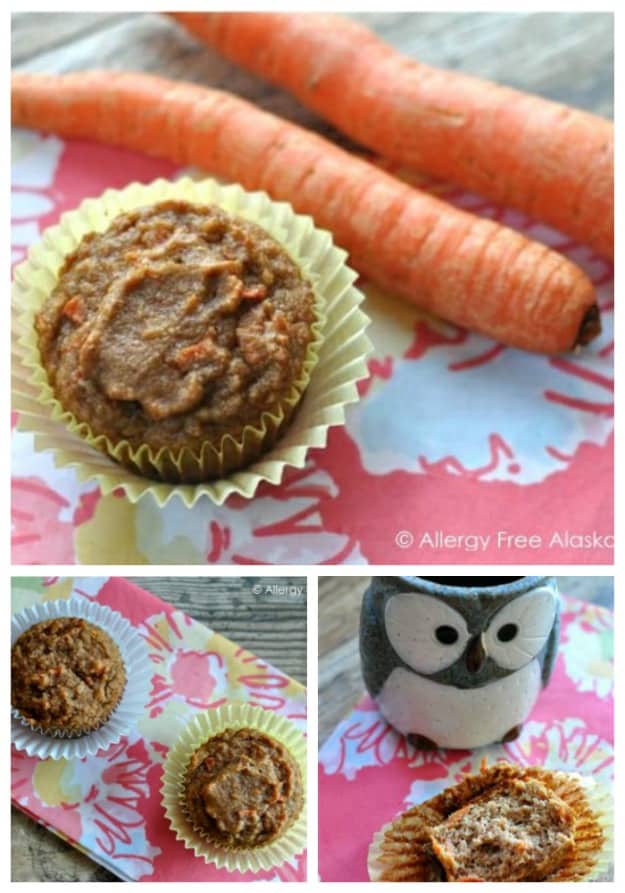 Yield:
Delicious Paleo Carrot Cake Muffins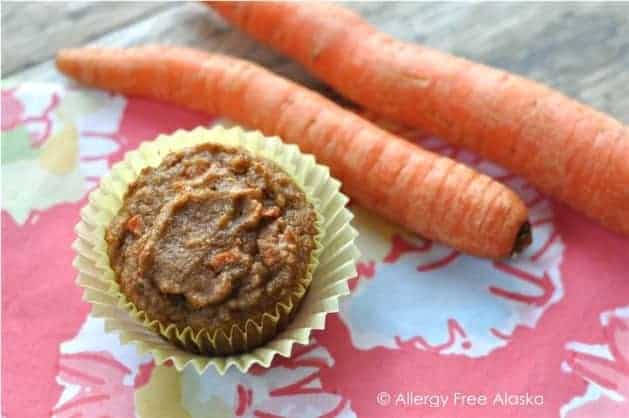 These Paleo Carrot Cake Muffins are gluten free, grain free, dairy free, refined sugar free, vegetarian, paleo, primal, and absolutely delicious!
Instructions
Preheat oven to 350 degrees (F).
In a large mixing bowl combine the almond meal, coconut flour, cinnamon, baking soda, nutmeg, ginger, and sea salt.
In a separate mixing bowl, whisk together the eggs, apple sauce, honey, coconut oil, and vanilla.
Carefully stir the wet ingredients into the dry, and mix until just combined. Fold in the grated carrots.
Divide the dough into 15 paper-lined muffin tins and then bake for 20 – 24 minutes, or until a toothpick inserted into the center of a muffin comes out clean.
Remove the muffins from the tins and place on metal racks to cool.
Originally published March 14, 2014; updated March 23, 2020.