For affiliate links and as an Amazon Associate I earn from qualifying purchases.
When:  Tuesday, February 21, 6:00 pm
Where: Shirley's Home in King George, VA (Note: Please email Shirley for directions if you are local and plan to attend.)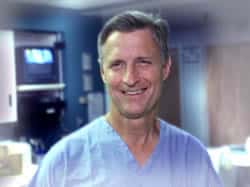 What:  Dr. Lawrence "Larry" Miller will be addressing gluten syndrome (celiac/gluten intolerance/non-celiac gluten sensitivity) from an ob/oyn perspective. Dr. Miller practices in Richmond Virginia. He is my own gynecologist and is actually the one doctor who was responsible for getting me on the right path to living gluten free! He has practiced obstetrics/gynecology for many years. More recently, he has focused on a "total wellness" approach–more commonly known as functional medicine—with his patients. The best part is that Dr. Miller practices what he preaches as his family has experienced gluten issues from the patient perspective as well, so he truly"gets it." His lovely wife, Denise, will also be joining him and I'm sure will share her part of their family's story, so please be sure to be with us on the 21st. You can read a little more on Dr. Miller here. You'll want to hear his presentation for sure! Feel free to bring friends/family members who would benefit from his presentation. If you don't normally attend or haven't been able to join us in a while, please send me an email to let me know. I'd like to have sufficient seating ready so a heads up would be appreciated. Note that directions to my house are at the bottom of this email.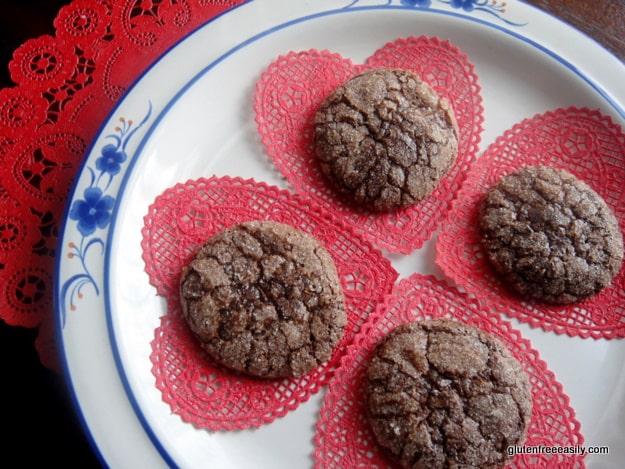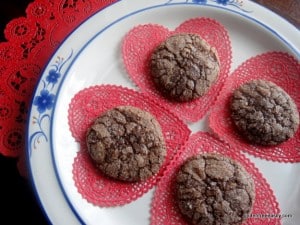 This is our regular monthly meeting. We'll begin with our shared gluten-free meal (many items will also be dairy free, refined sugar free, etc., but all delicious). Our theme will be Foods You Love (or Love to Make for Others) in honor of Valentine's Day. (These Flourless Chocolate Sparkle Cookies will probably make an appearance!) Please bring a gluten-free dish to share with the recipe or a listing of the ingredients. I'll have index cards that you can fill out if there's no recipe or if you don't have that handy. The important thing is to share what is in each dish so that members with other food intolerances can eat safely. If you are a gluten-free newbie or not gluten free yet, but are interested in hearing more, and are unsure about what to bring, you can't go wrong with a beverage (for example, our members love the Simply Lemonade and Simply Limeade) or even a ready-made gluten-free item from Wegmans, like products made by Udi's.We'll be socializing and checking out the latest additions to our library at the beginning of our meeting before we start our meal. Shortly after our meal, our presentation will begin.
p.s. In other exciting news, I've been nominated for Best Gluten-Free Blogger in the 2012 Best of Gluten-Free Awards!! I am both honored and thrilled! Go here to vote for me (if you'd like), your favorite products, cookbooks, etc.
Read the complete summary of this meeting by clicking this link to my follow-up GFE Gluten-Free Virtual Support Group Post.