For affiliate links and as an Amazon Associate I earn from qualifying purchases.
Today for our March Muffin Madness event, I have the pleasure of introducing Lisa Wells of Cook Eat Well (formerly known as Cook Eat Paleo). Lisa is sharing her Paleo Orange Blueberry Muffins, which is appropriate since Lisa and I met by way of her delicious gluten-free desserts.
Not every muffin qualifies as dessert. Some are less sweet and some are definitely savory—and you'll see recipes that fit both of those categories in MMM—but most of the muffins in this event, including Lisa's recipe, will work just fine for dessert!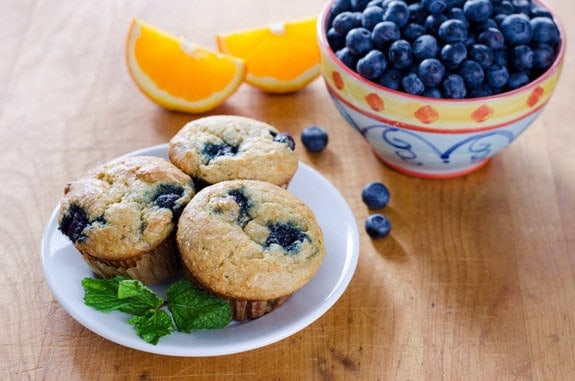 Enjoy Lisa's recipe and be sure to check out the whole line-up of bloggers, blogs, and muffin recipes on gfe.
More on Lisa and Cook Eat Well
Lisa's blog's tagline is "Simple Recipes for Gluten-Free, Grain-Free Living." She said that she started Cook Eat Well to share all the tips and tricks she's learned on her eating journey. After going gluten, grain, and dairy-free—and "more free"—for health reasons, she had to re-learn how to cook and bake without all the ingredients she had always used.
Even if you're "just gluten free," I'm sure that re-education process sounds familiar. After that, she had to figure out how to make it all easier. "Because really," Lisa asks, "who has time to cook complicated meals every day?" Indeed. And even those of us who have abundant time prefer to keep things simple.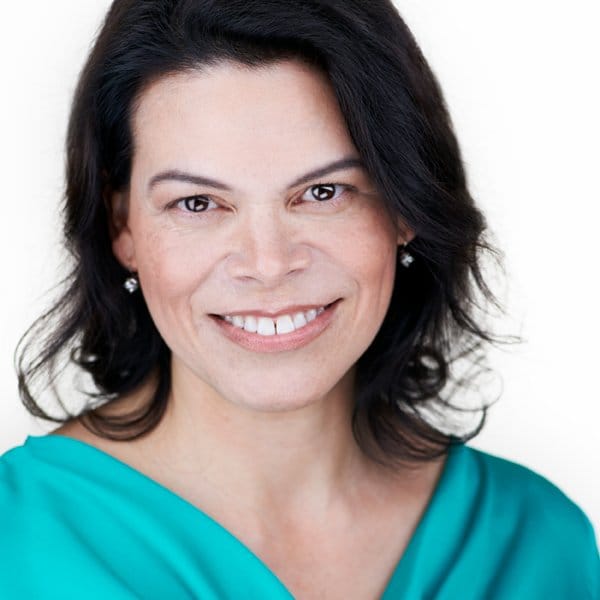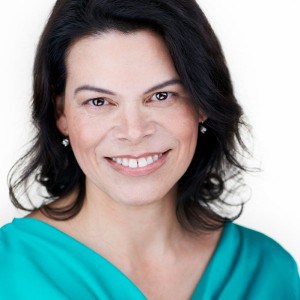 So Lisa's recipes all use real food ingredients that you can find at your local farmers market, grocery store, or natural foods store. Lisa was a perfect person to invite to participate in MMM because she truly excels at muffins! Here are some of the gluten-free muffin recipes Lisa has shared on her blog:
~ Raspberry Chocolate Chip Muffins
For the Paleo Orange Blueberry Muffins that she's sharing with us today, Lisa said, "I did a variation on my popular blueberry muffins. I added a touch of orange. I love experimenting with different recipe variations, and since I had some fresh oranges and blueberries it was the perfect combination. It's important to use fresh blueberries. Frozen berries tend to be too wet, and add too much moisture to the batter."
Lisa also shares her method for measuring almond flour, which is clever and helpful!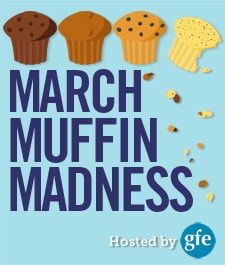 Update: We make these muffins all the time in the gfe household. In fact, they're our very favorite way to use blueberries! See my photo below.
Lisa's Paleo Orange Blueberry Muffins Recipe
Yield: 8 to 9 muffins
Paleo Orange Blueberry Muffins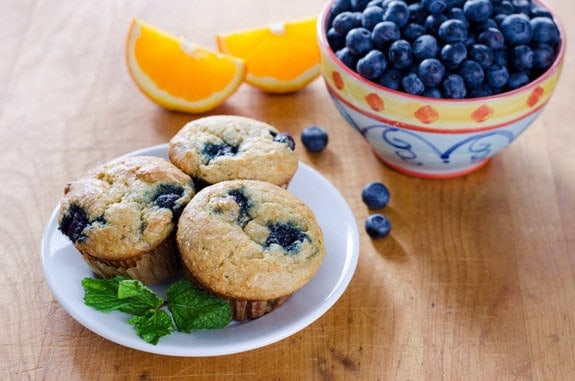 We're all familiar with the popular combination of lemon and blueberries but if orange is your preferred flavor, you're going to love these Orange Blueberry Muffins even more! Any time you have a cup of fresh blueberries and an orange on your counter, you're going to want to bake them.
Ingredients
200 grams almond flour (about 2 cups)
1/2 teaspoon baking soda
1/8 teaspoon salt
zest of 1 orange
3 eggs
1/4 cup honey
2 tablespoons ghee, melted (see notes for substitution ideas)
1 tablespoon orange juice
1 cup fresh blueberries
Instructions
Preheat oven to 325F degrees and grease or line muffin tin.
Combine dry ingredients and orange zest in large bowl. Combine wet ingredients in medium bowl. Stir wet ingredients into dry ingredients, then fold in blueberries.
Using a large ice cream or cookie scoop, fill muffin cups 3/4 full.
Bake for 20 - 25 minutes, until golden brown and toothpick inserted in center comes out clean. Cool on wire rack.
Notes
It's important to use fresh blueberries. Frozen berries tend to be too wet, and add too much moisture to the batter.
If you don't have or use ghee, butter would be the closest substitute. Coconut oil will also work, but it will change the flavor slightly adding a hint of coconut.
Originally published March 7, 2014; updated October 19, 2021.