For affiliate links and as an Amazon Associate I earn from qualifying purchases.
Gluten-Free Raspberry Chocolate Chip Muffins. That's the recipe featured today in our March Muffin Madness event.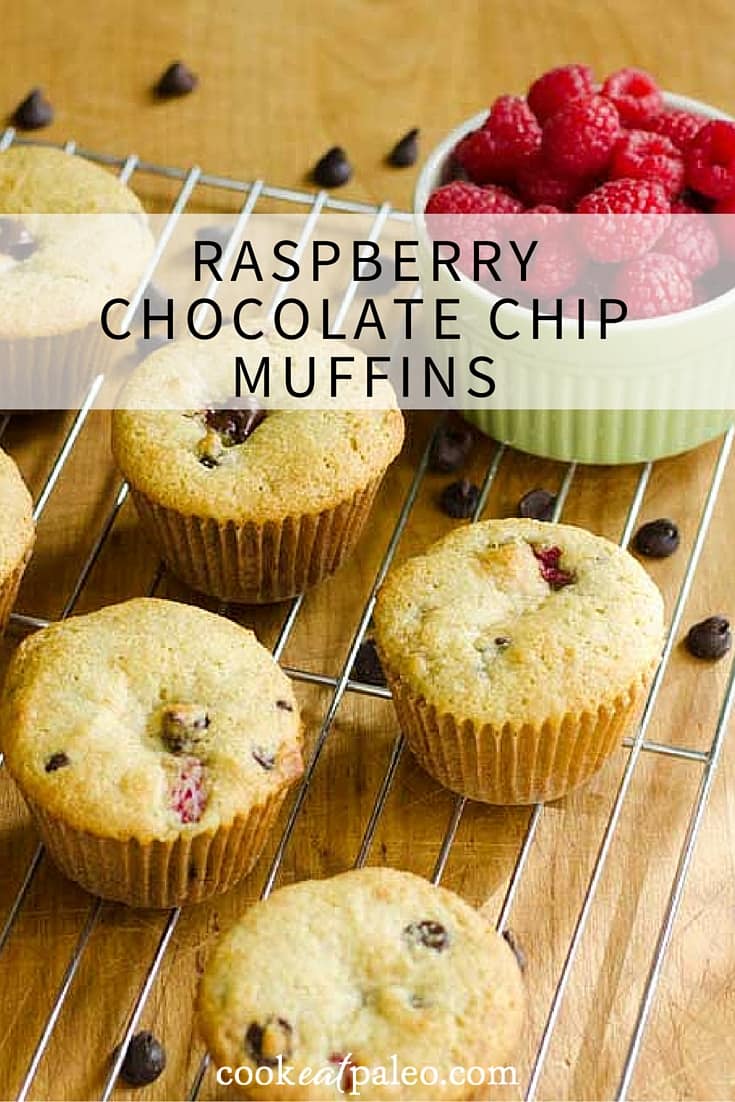 It's another day of March Muffin Madness (MMM)! I love sharing the newest gluten-free muffin recipe from another wonderful blog and sharing the daily giveaways here on gfe!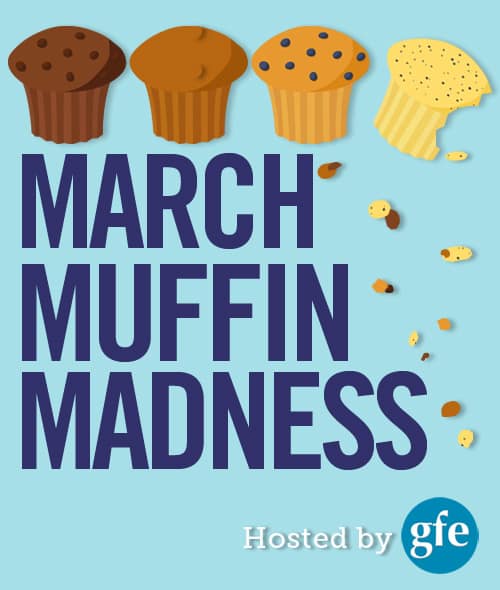 Raspberry Chocolate Chip Muffins from Cook Eat Well
Today's gluten-free muffin recipe comes from Lisa at Cook Eat Well (formerly Cook Eat Paleo). She is sharing Raspberry Chocolate Chip Muffins. Lisa says: "Raspberries and chocolate are two of my favorite things—and they are amazing together in these muffins." I don't doubt the latter one bit, especially as Lisa's recipe uses fresh raspberries and dark chocolate chips.
I really love the simplicity of Lisa's recipes. While you're visiting her blog, be sure to check out a few of her other great muffin recipes, like:
~ Paleo Cranberry Orange Muffins, and
Please also take a look at her Paleo Orange Blueberry Muffins recipe, a guest post here on gfe, which was in the Top 3 of the most popular recipes from the last MMM event. Update: My family loves this recipe! We have it on our weekly breakfast rotation. The combination of orange and blueberry is wonderful.
Okay, before you visit Cook Eat Well to get Lisa's Raspberry Chocolate Chip Muffins recipe (and leave a comment there for an extra entry for the overall/grand prize giveaway), you'll want to enter the daily giveaway below!
Today's Daily Giveaway
Today's prize is Lisa's own smoothies ebook. There will be three winners. I don't know about you, but I'm always looking for smoothie inspiration. While we can certainly throw together a few ingredients in the blender, the results don't always turn out as we'd expect, or like. Those are the times we wish we'd used a great recipe. Banana Bread Smoothie, Key Lime Pie Smoothie, Healthy Shamrock Shake, and more … Lisa's ebook delivers!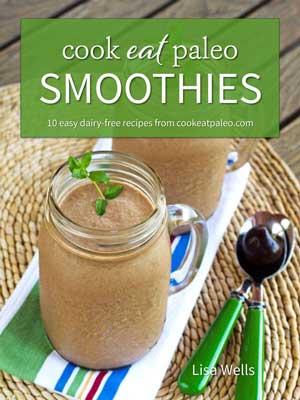 To make this daily giveaway even more fun–and to give you one of the ingredients to make Lisa's muffins–there will be two more "surprise" prizes (which weren't in the original prize listing) with one winner for each, so two more winners. The prize? Packages of Enjoy Life Dark Chocolate Morsels!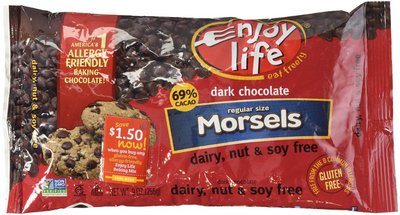 a Rafflecopter giveaway
Hey, you might even win a fabulous blender—a Blendtec Designer 625 with Wildside+ Jar and Blender Jar+—for whipping up those delicious smoothies!
Overall Giveaway Prizes for March Muffin Madness, Including Grand Prize
Update: All giveaways are now closed.
There will be one winner for each of the prizes shown in the Rafflecopter widget below. Be sure to use the arrow to scroll through to see them all and then get all your entries! Rafflecopter entries and the comments on every post will all be part of the final drawing!
a Rafflecopter giveaway
Originally published March 15, 2016; updated September 14, 2020.