For affiliate links and as an Amazon Associate I earn from qualifying purchases.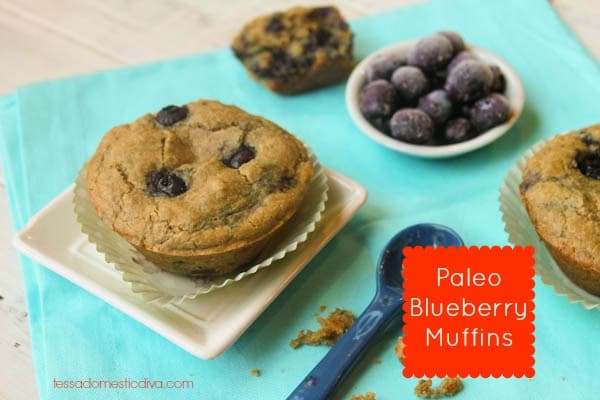 Welcome back to March Muffin Madness (MMM)! Today I begin highlighting the fabulous muffin recipes from the participating bloggers and sharing the daily giveaways here on gfe!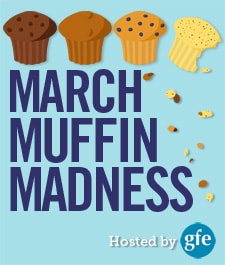 Paleo Blueberry Muffins from Tessa, The Domestic Diva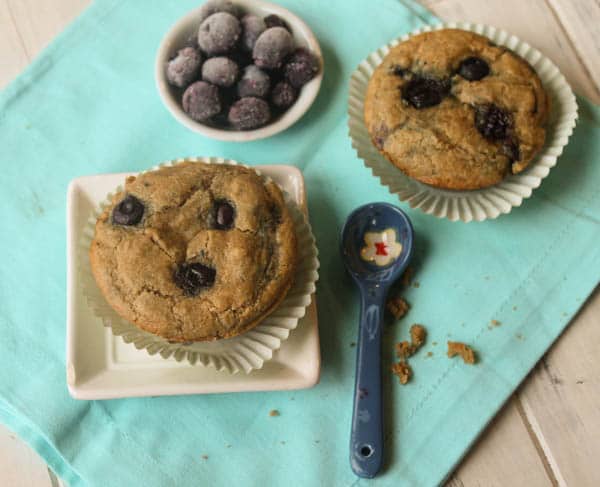 Today's gluten-free muffin recipe comes from Tessa, The Domestic Diva. She is sharing Paleo Blueberry Muffins that she says her children absolutely love. They do look scrumptious, don't you think? I especially like that Tessa describes these muffins as "simple, moist, and easily made with any berry or add in, you get to choose your own adventure!"
While you're visiting Tessa's blog, be sure to check out some of her other great muffin recipes, such as:
Banana Chocolate Muffins (Vegan)
Double Chocolate Muffins (Vegan),
Paleo 5-Minute Muffins (High Protein, Grain Free, Sugar Free),
Paleo Pumpkin Chocolate Muffins (Egg Free and Nut Free), and
You'll also want to check out her Paleo Sweet Potato Muffins recipe, which has been the most popular recipe from the last March Muffin Madness event.
Head over to Tessa's blog to grab her Paleo Blueberry Muffins recipe and be sure to leave a comment on her post as that's an additional entry for the overall/grand prize giveaway.
Today's Daily Giveaway
Today's prize is Gluten-Free Cupcakes: 50 Irresistible Recipes Made with Almond and Coconut Flour from Elana Amsterdam. You probably know my good friend Elana from her terrific blog, Elana's Pantry. Elana is also one of the bloggers participating in MMM!
There will be three winners of Gluten-Free Cupcakes, which is Elana's second book. (Look for Elana's other books as prizes later in MMM.)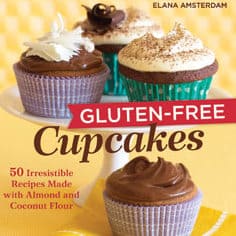 I've written about this lovely cookbook from Elana in the past. The 50 cupcake recipes really are irresistible! Because they're grain free and healthier, they bridge the gap between muffins and the typical sugar-laden cupcakes. Read my review and grab our favorite cupcake recipe from this cookbook, Marble Cupcakes.
a Rafflecopter giveaway
Be sure to enter the overall/grand prize giveaway below and come back tomorrow for another terrific gluten-free muffin recipe and another daily giveaway. Remember that commenting on every post during the MMM event gives you additional entries into the grand prize drawing, which includes ½ gallon of Hidden Springs Vermont organic maple syrup, USA Bakeware 12-cup muffin pan, Kettle & Fire bone broth (thanks to the folks at Kettle & Fire!), 5-lb bag of Honeyville almond flour, Cuisinart ice cream maker, Paderno World Cuisine vegetable slicer/spiralizer, Crockpot casserole slow cooker, Instant Pot pressure cooker, and, finally—you're going to love this grand prize sponsored by Blendtec!—Blendtec Designer 625 with Wildside+ jar and Twister jar. There will be winner per prize—woot! You can see the listing of daily prizes and the complete lineup of bloggers and recipes in the MMM kickoff post.  See you again tomorrow!
a Rafflecopter giveaway