For affiliate links and as an Amazon Associate I earn from qualifying purchases.
For Day 15 of our Home for the Holidays … Gluten-Free Style, we have the lovely Iris (The Daily Dietribe) sharing Cream Cheese Cookies. If you eat dairy free, egg free, and/or vegan and you let out a sigh of disappointment (perhaps an all-too-familiar disappointment) when you saw Cream Cheese Cookies in the title, hold on a minute. Iris has created a gluten-free and dairy-free Cream Cheese Cookies recipe, In fact, these cookies are gluten free, dairy free, egg free, and vegan.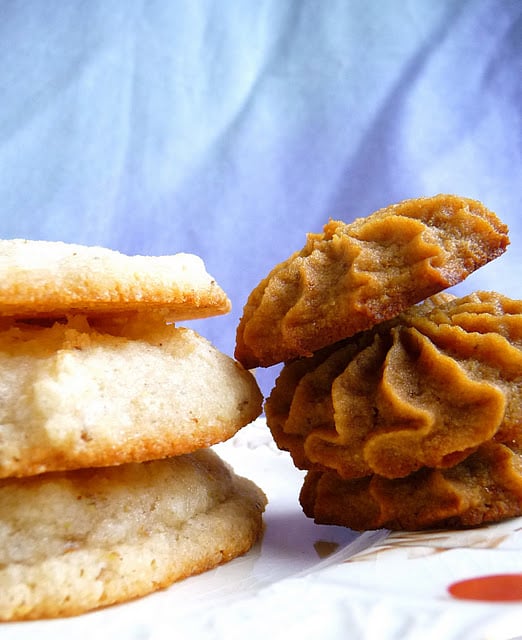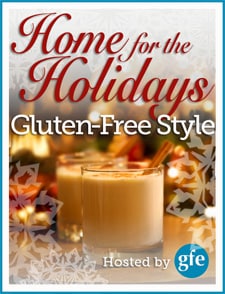 Yep, hard to believe, but look at this photo. It shows one version using granulated sugar and the other using coconut sugar (hence the difference in color). Iris says both taste great—and I certainly believe her—but the one made using "table sugar" is the one that reminds her most of her grandmother's cream cheese cookies. Not surprisingly, she said that the cookies made with coconut sugar have the caramel undertones that usually accompany coconut sugar providing a completely different flavor experience, even overriding the cream cheese flavoring a bit in her opinion.
As I mentioned the other day, Iris is co-authoring two cookbooks—The Essential Baking Guide Parts 1 and 2—with Brittany (Real Sustenance) who shared the Cinnamon Chocolate Babka Bread (sorry, this blog is no longer active) a few days ago for our event. Now that you've seen these recipe creations from Iris and Brittany, that should give you some idea of the treats you'll be in for with their cookbook series!
Now what is Iris giving away? Her first two prizes, Sugar Nation and Dangerous Grains, are ones that I've spoken about several times in our event, so I won't discuss them again, but I've linked to earlier review posts.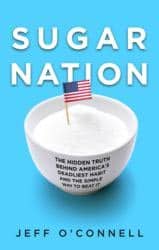 1 copy (1 winner)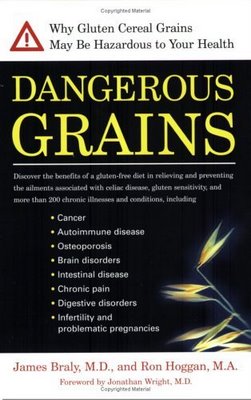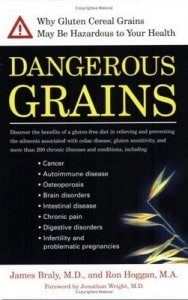 1 copy (1 winner)
The third prize is new to our holiday event and pretty new to the "world" actually! If you're a fan of the indomitable, incredibly creative, and super respected Gluten-Free Goddess, otherwise known as Karina Allrich, you already know about her new e-book: Best Loved Recipes. Karina has donated a copy for our giveaway and I'm so excited to share that with a lucky reader.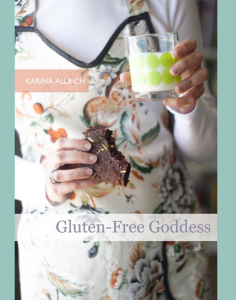 1 copy (1 winner)
Iris' giveaway ends Wednesday, December 14th, at midnight PST. Head on over to see more close-ups of her Cream Cheese Cookies and, of course, to enter the giveaway. Please remember that any comments left here on my post will not enter you into Iris' giveaway, so be sure to leave a comment on The Daily Dietribe.
Every entry throughout our holiday event qualifies you for the final prizes (prize packages from Caveman Cookies, Free From Gluten, and Vitamix!) and a few more terrific prizes as well (e.g., Tropical Traditions Coconut Oil; Honeyville Almond Flour; Mommy, What Is Celiac Disease?). Last, did you see all the Home for the Holidays winners from this past week? If you missed that listing the first time around, find out if you're a winner here.
Originally published December 12, 2011; updated January 20, 2020.