For affiliate links and as an Amazon Associate I earn from qualifying purchases.
Okra is in season and you've got to try this Okra Popcorn recipe. Now if you've been thinking that okra is, well, less than desirable to eat, it's time to change your mind.
Big time.
And this naturally gluten-free Okra Popcorn recipe should do it! I've shared it with other friends and families and it has definitely made them believers!
This recipe also happens to be naturally gluten free, paleo, and vegan so probably everyone you know can enjoy it.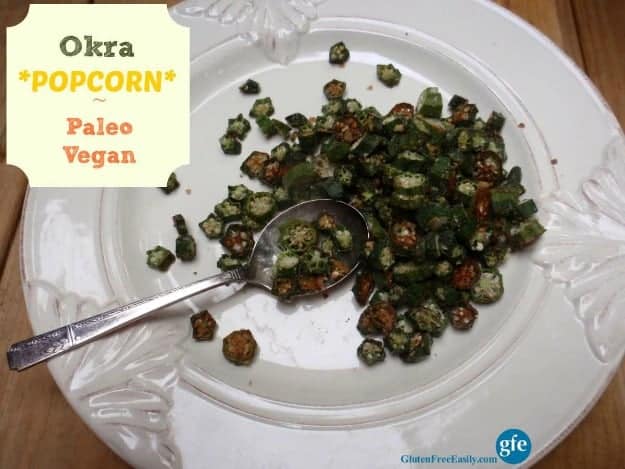 Is this a recipe where the popcorn that tastes like okra or popcorn with okra in it? Neither. It's okra that's roasted and gives you a sort of popcorn taste and crunch!
I have avoided okra all my life, until I learned this method. The secret is in slicing the okra pieces very thin and then roasting them in olive oil with your favorite seasonings.
I know what you want to ask. Is there a slime factor? Nope! No slime factor!
Yes, okra is especially mucilaginous, and typically results in a sliminess or gooeyness when cooked. Some people cook it long and slow to help mitigate this characteristic. Others "cover it up" by using other vegetables with the okra in stews.
But roasting very thin okra slices with these seasonings is all you really need to do. This recipe is how you make okra taste good and totally remove the slime factor.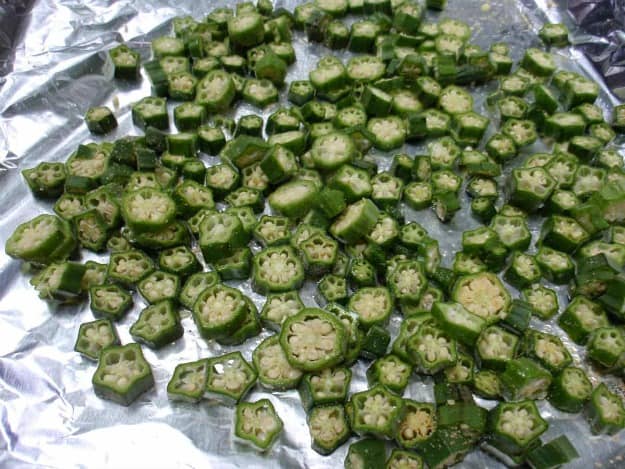 By the way, two other particularly mucilaginous plants with which we're familiar are flax seeds and chia seeds. When we want egg-free or vegan recipes, we often capitalize on these ingredients' mucilage factor by grinding them and mixing them with water to create a flax gel "egg" or chia gel "egg" to help take the place of eggs. Hmm, now I'm wondering if we could also use okra gel eggs.
Don't laugh. Look at the egg-free success of aquafaba in such recipes as these gorgeous meringues from In Johnna's Kitchen. Nobody even knows why it works, but it does. There are always new frontiers to be explored when it comes to cooking, baking, and food!
But I digress, just a bit. Never ever in a million gazillion years did I think I would love okra, but I absolutely crave it when it's roasted and seasoned this way.
I always buy enough to make two back-to-back batches for us. I usually make it as part of a meal, but often it's hard for me to stop my "testing" beforehand if you know what I mean!
Personally, I love the super crispy, golden brown pieces. However, Mr. GFE prefers the pieces that are still green and have some flexibility to them.
We follow similar patterns when it comes to our French fry preferences. I'm the one that wants my fries crispy.
Those are the ones that Mr. GFE will not eat. Are these complementary preferences not more proof that we are the ideal couple?
No French fries ever go to waste in our house! But, true confession, I will actually choose this Okra Popcorn over French fries. It's really that good!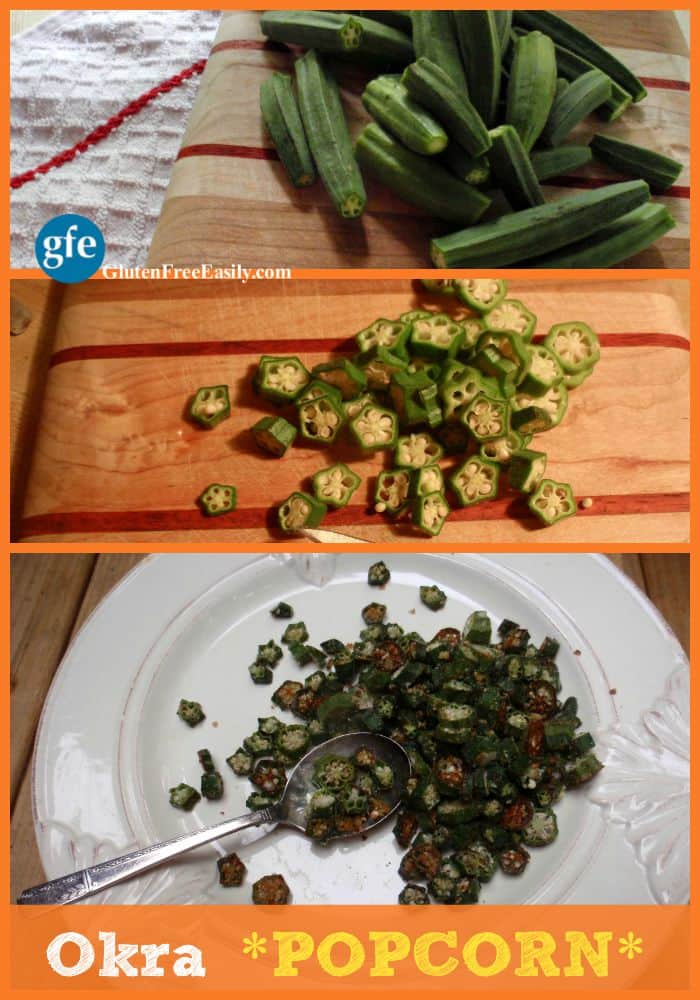 Okra Popcorn Recipe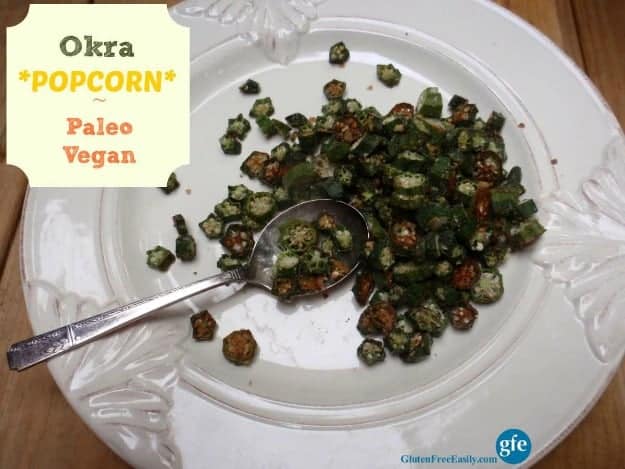 This naturally gluten free, paleo, and vegan Okra Popcorn is completely addictive! It will turn you into an okra lover! p.s. There is NO slime factor---in case you were wondering.
Ingredients
2 cups okra (about half a colander's worth)
About 1 tbsp extra virgin olive oil
½ tsp sea salt
½ tsp onion powder
½ tsp garlic powder
½ tsp paprika or smoked paprika (more or less, to taste; optional)
Instructions
Preheat oven to 450F.
Wash okra pieces and dry.
Cut ends off of pieces.
Slice the rest of the pieces into thin slices, from 1/8 inch to ¼ inch per your personal preference.
Line baking sheet with foil. Drizzle olive oil on baking sheet.
Spread okra slices on baking sheet.
Sprinkle seasonings over okra slices.
Stir all with wooden spoon until fairly evenly coated with both the olive oil and seasonings.
Roast for about 12 minutes, or until okra slices have reached desired crispness. (I often test a greener slice and return the baking sheet to the oven if needed until I get them "just right." The testing is tasty!)
More Gluten-Free Vegetable Recipes You're Sure To Love
~ 15 Green Bean Casserole Recipes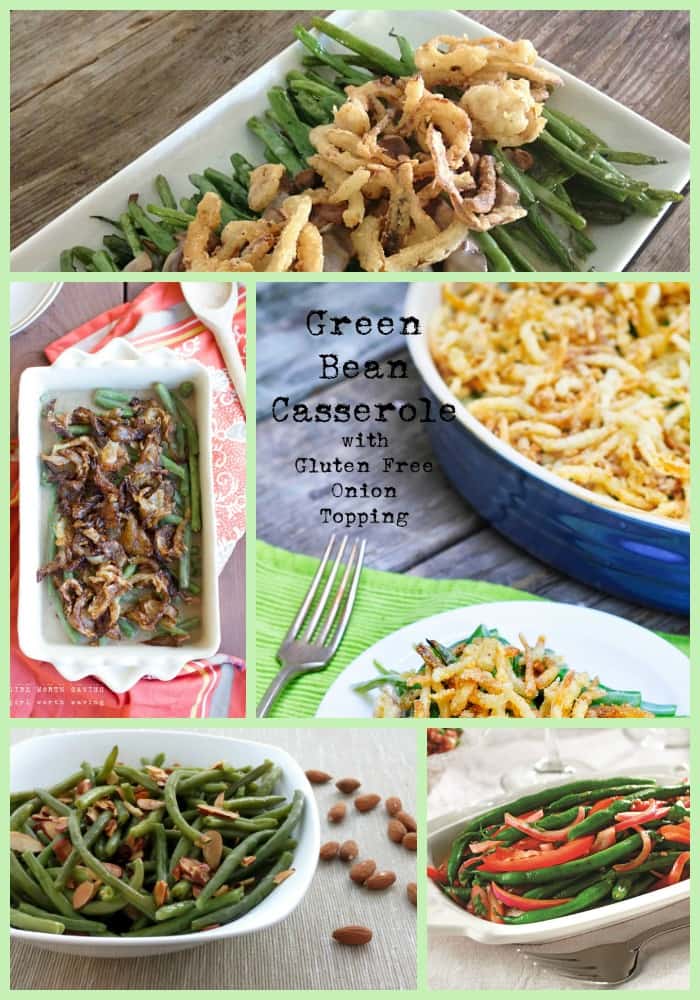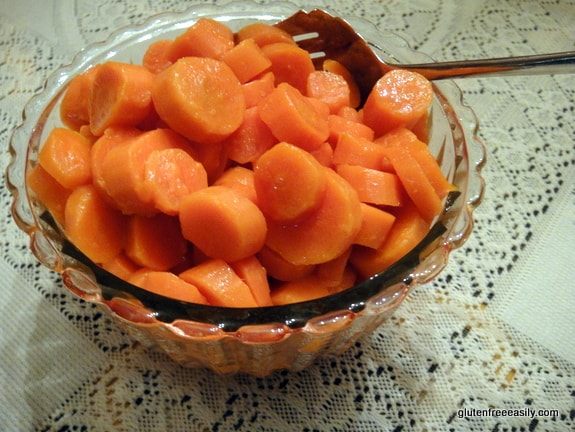 ~ Chipotle Mashed Sweet Potatoes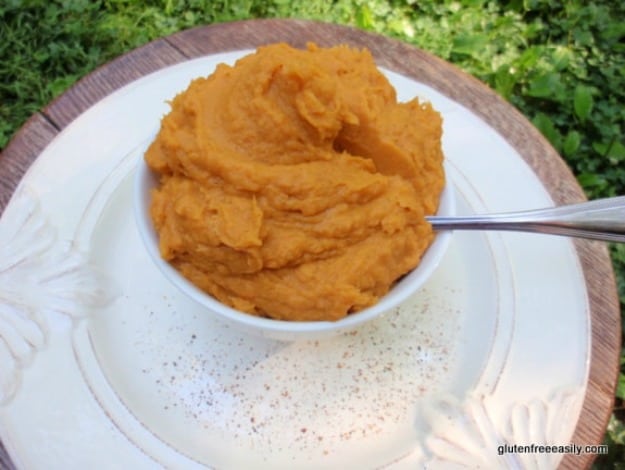 ~ Easy Cider Roasted Vegetables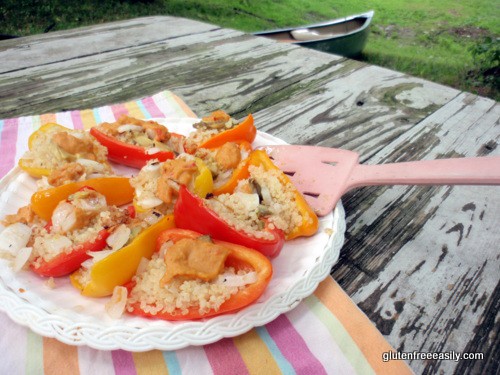 Originally published August 22, 2015; updated July 1, 2022.