For affiliate links and as an Amazon Associate I earn from qualifying purchases.
Happy Cinco de Mayo, folks. Admittedly, things are much different for this year's celebration but if you're looking for gluten-free Cinco de Mayo recipes, maybe one or two to celebrate with your own mini fiesta at home, you're going to find lots to choose from here.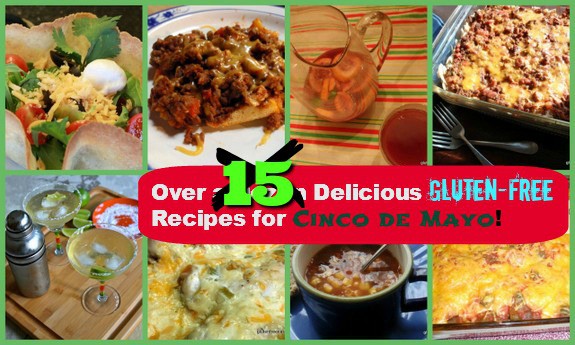 Today I'm sharing some of our current favorite Mexican recipes—gluten-free Cinco de Mayo recipes—some from gfe and some from other talented blogger friends. I was happy to update this collection of recipes with even more goodness for you! I've got you covered with recipes in every category—from appetizers, soups, and main dishes, to beverages.
I'll admit that the beverages are my favorite! Oh, how I love a really good margarita, some excellent sangria, or a special Mexican hot chocolate moment!
Favorite GFE Gluten-Free Cinco de Mayo Recipes
~ Chicken Enchilada Casserole (We enjoy this recipe all year long. It's one of my very favorite ways to use leftover chicken or turkey.)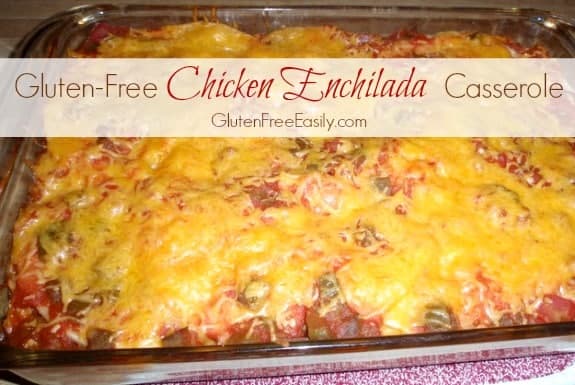 ~ Green Chile Chicken Casserole (One of my most popular recipes of all time, my version is only slightly adapted from the original from my New Mexico "born and bred" friend, Tavie.)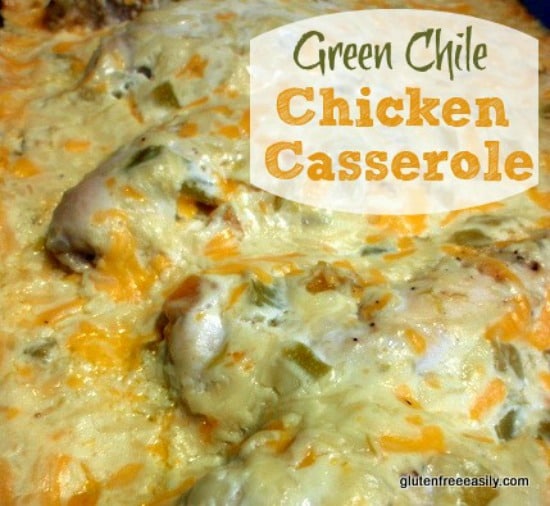 ~ John Wayne Mexican Casserole (A Mexican casserole approved by The Duke himself?! How can you go wrong? Hehe. Seriously, this casserole is nice and hearty, and easy to put together.)
~ Pantry Black Bean, Corn, and Salsa Soup (Just like the name says … so easy to pull the ingredients for this one out of your pantry, and it's really good!)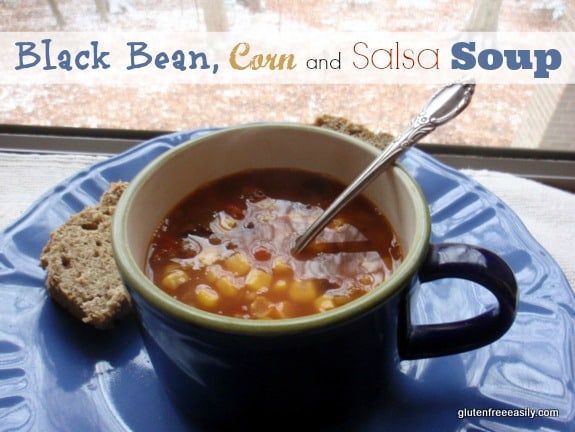 ~ Sangria (my friend Tavie's recipe … really, really good and pretty inexpensive to make, too)
~ Taco Popover Supper (The crust is on top; you flip over each piece on the plate before you serve. It's another easy, fun, and tasty dish!)
~ Tortilla Soup (This recipe is terrific with chicken and chicken broth or made as vegetarian/vegan.)
You'll also want to check out the Top 30 Best Gluten-Free Tortilla and Wrap Recipes in A Bountiful Bread Basket, Part 4.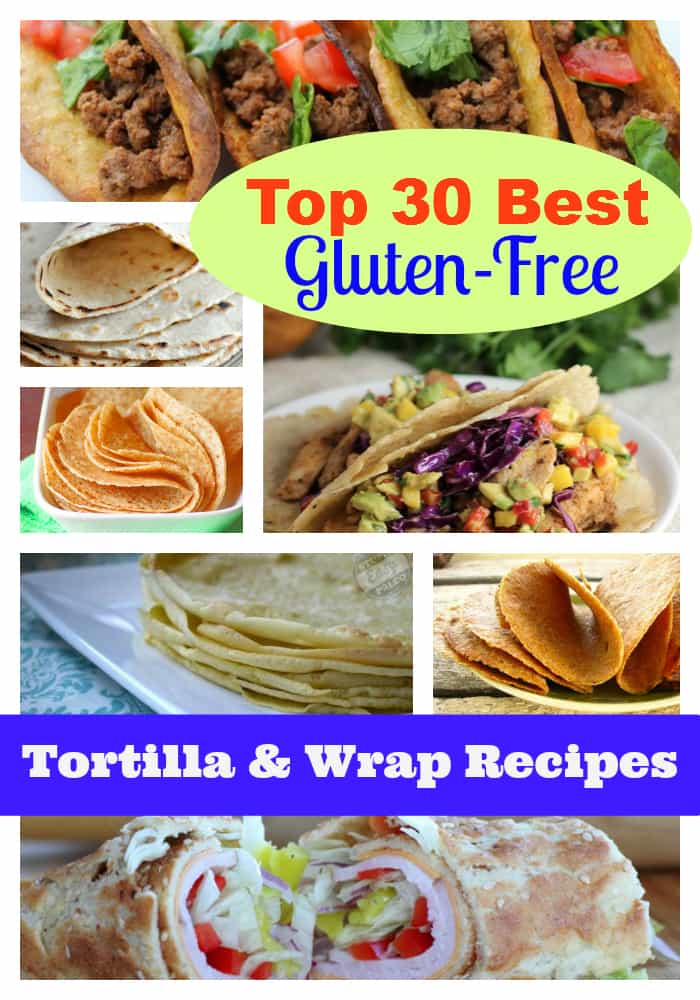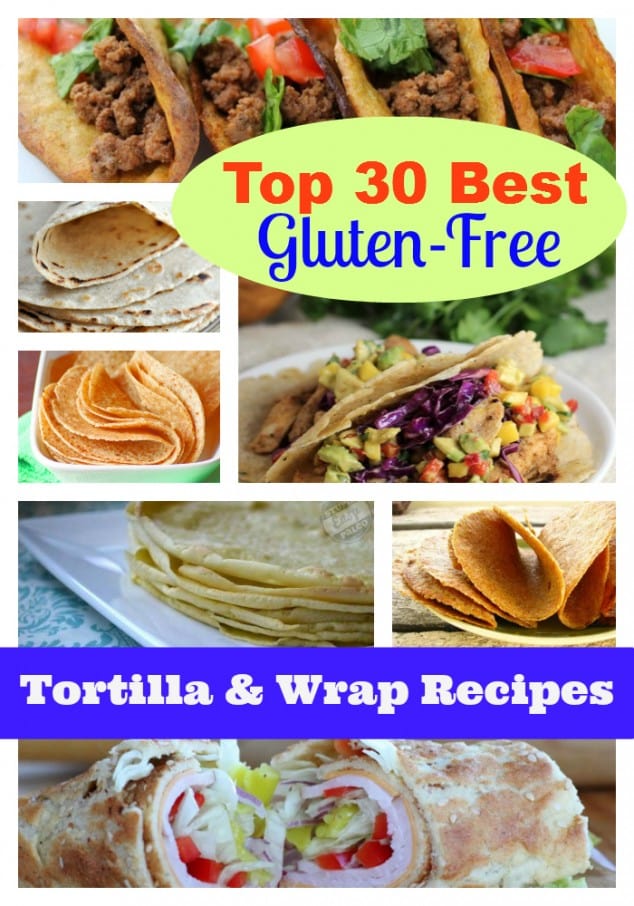 Gluten-Free Cinco de Mayo Recipes from My Friends
~ Festive Red Chile Enchiladas (Casserole Style) from Gluten Free for Good (Melissa gives you the scoop on getting that "from scratch" taste with a frozen red chile puree and how she changes up this "launching pad" recipe for different occasions.)
~ Mexican Lasagna from Gluten-Free Homemaker (You won't believe how easy this tasty dish is to make!)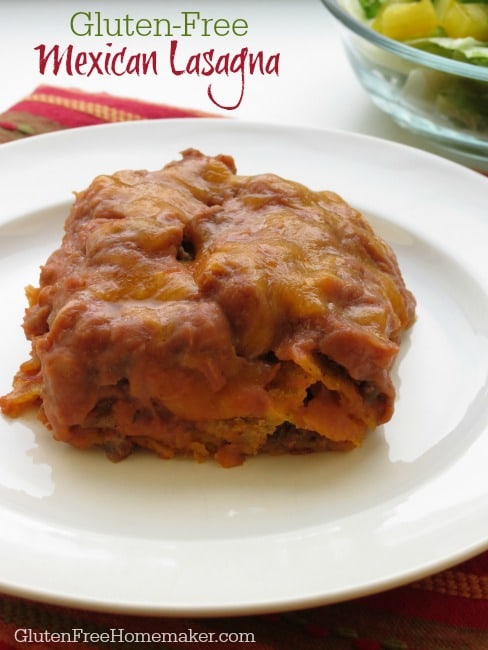 ~ Vegan Mexican Lasagna (Note that this delicious recipe from Beth at Delectably Free does require a little planning ahead.)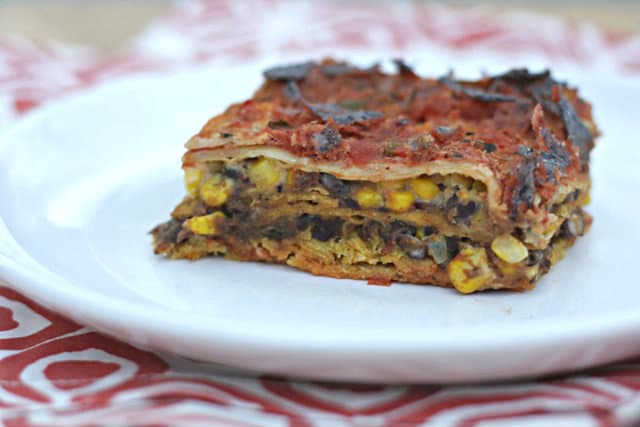 ~ Jalapeno Popper Casserole (Although you might have seen this casserole recipe shared on other sites, Alea of Premeditated Leftovers is the originator of this recipe. Stick with the original and you won't be disappointed!)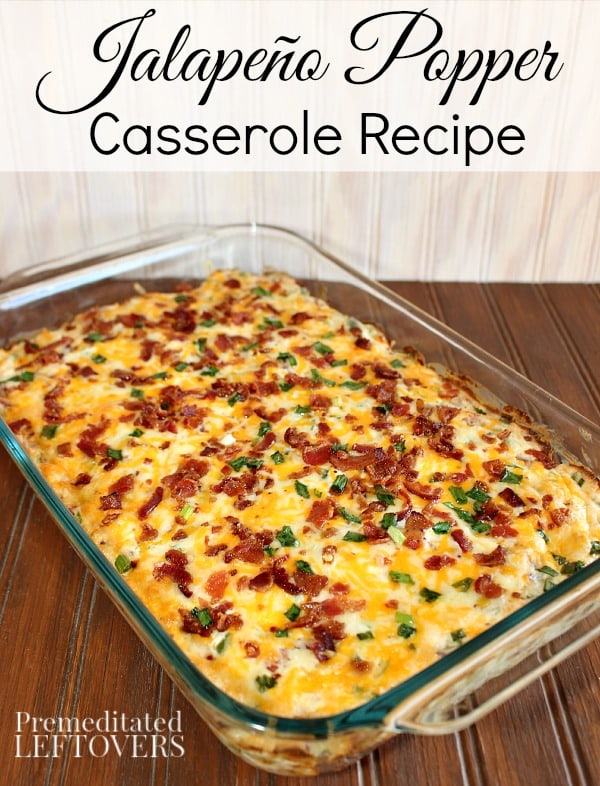 ~ Margarita Cupcakes (I've never been big on cupcakes before … until NOW! These are heavenly creations from In Johnna's Kitchen.)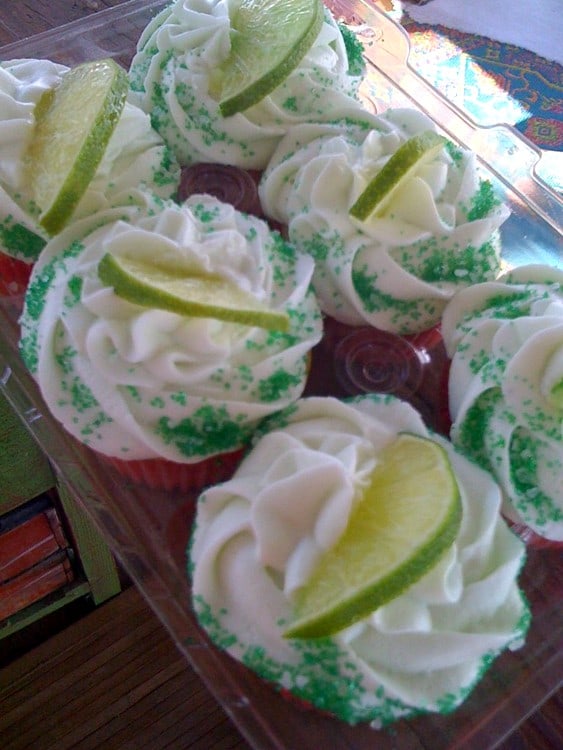 ~ The Only Margarita Recipe You'll Ever Need from Celiac in the City (Need I say more? Well, you know me … I just have to! There's one surprise ingredient that Sarah says makes these classic margaritas very smooth. I like smooth in so many things, just not men. LOL)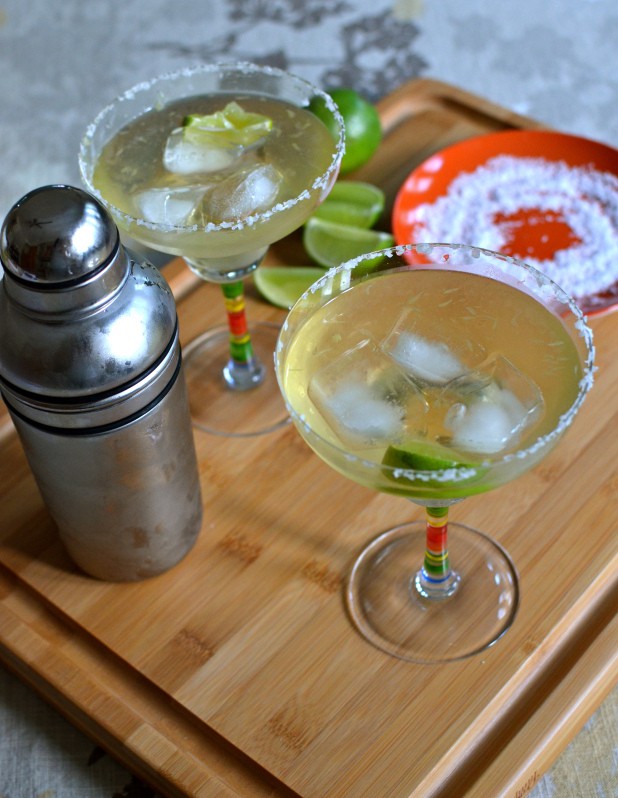 ~ Jalapeno Margaritas (As Kristina of Spabettie says: this is "everyone's favorite summer cocktail with a spicy kick! naturally sweetened, this no-mixer margarita will be your summertime staple!" I say try one right now to "warm up" before summer arrives!)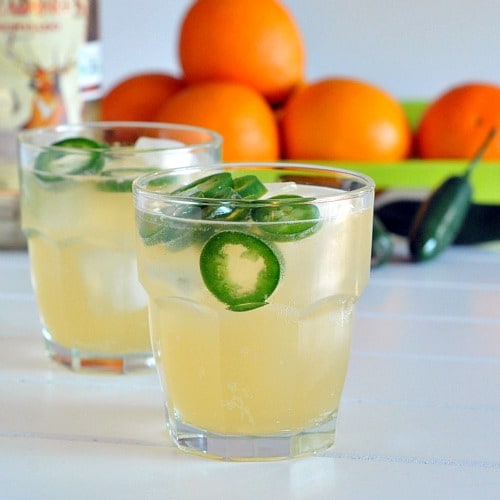 ~ Spicy Hot Chocolate (Here's another way to warm up—one I love! This recipe comes from Valerie of City | Life | Eats.)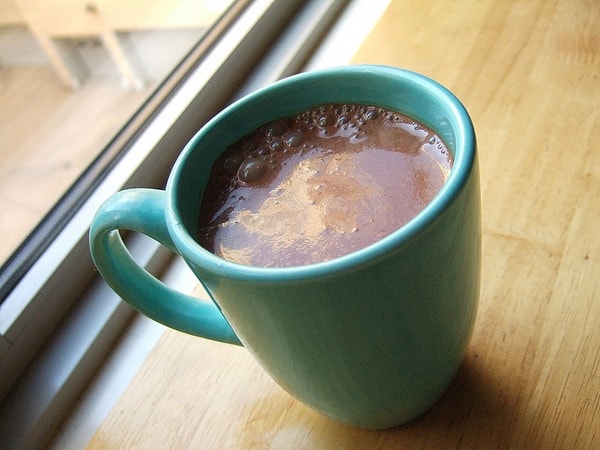 ~ Taco Shell Salad (Did you know you can make your own Taco Shell Salad using a gluten-free tortilla? Carol Fenster tells you how here. Carol uses a fluted tortilla shell pan, also known by some as a taco salad mold. You can probably find one at a local store, but you can also order them online. I love this idea as well as Carol's recommendations on which ready-made gluten-free tortillas worked best!)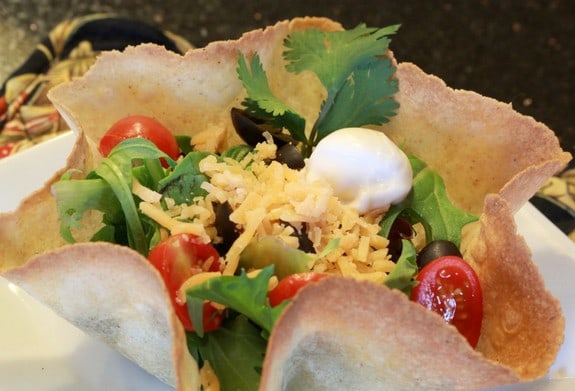 ~ Tres Leche Cake (Jeanne of Art of Gluten-Free Baking first made this recipe for a Cinco de Mayo potluck and reported that everyone had at least two pieces—wow! Luckily, as Jeanne noted, the recipe makes a 9 x 13 sheet cake.)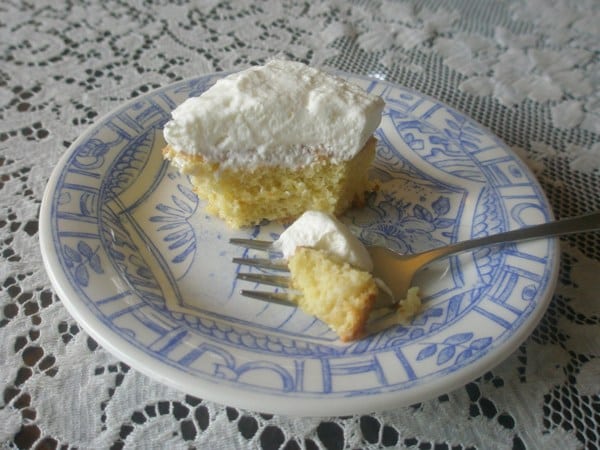 ~ The Tot-Tada–A Waffled Tater Tots Tostada (if you have or can get tater tots, you should definitely give this recipe a go!)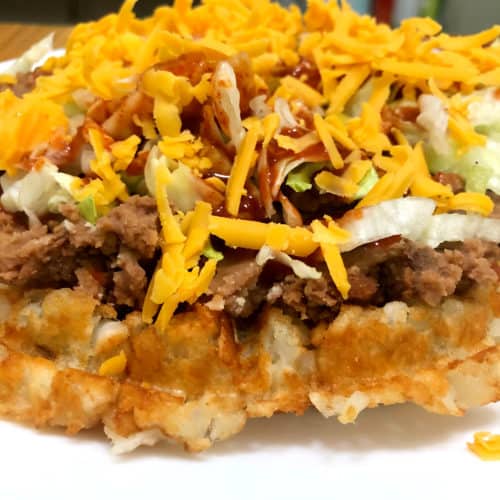 Buen precho! Salud!
Originally published May 3, 2016 ; updated May 3, 2020.