For affiliate links and as an Amazon Associate I earn from qualifying purchases.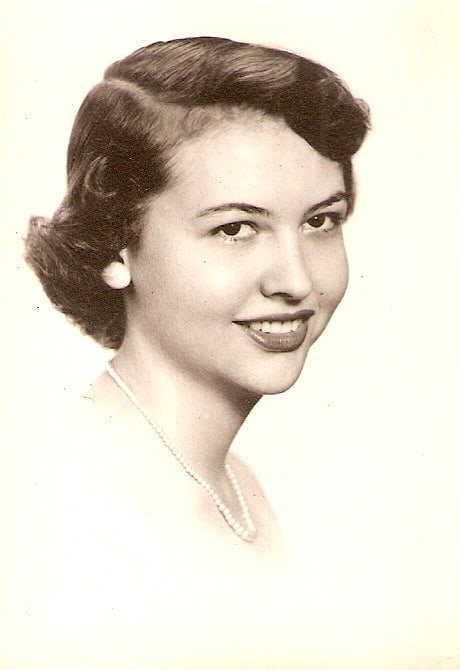 Many of you who keep up with my Facebook page know that my mother-in-law passed away on Friday, April 20. Thanks so very much to all of you who have offered your support to me and our family! Those hugs, kisses, and kind words from all of you have meant a lot to us as we have come to accept that she has truly left us and we have tried to focus on so many good memories during this time. We were grateful to have so many family members, friends, and folks all along the way help us during this last week. The results were a visitation service that many attendees told us was the happiest one they'd ever been part of and a funeral that was also a joyous occasion. The latter was conducted by our church's longtime minister who while retired from our church for many years now, continues to serve in our area. He has always been a friend to my husband's family as much as he has been a church official. His funerals are the most personal ones and uplifting ones you're likely to ever hear and as such they're truly a gift.
My mother-in-law had made only one request for her funeral service ahead of time (unbeknownst to us until we all started making the arrangements) and that was that "When the Saints Go Marching In" be played at her service. (She had shared that request with both the minister and the organist.) It seems that When the Saints Go Marching In is the traditional tune that is played in a New Orleans funeral by the jazz band. It's played in a slow and mournful way when entering the cemetery, but the tempo is expedited with full brass and "happiness" injected as all leave the cemetery. Our church organist, another longtime and dear family friend, played it in the upbeat and happy way, but still it was this part of the service that brought tears to my and others' eyes. But if you know our family's history with honeybees, you will know that the honeybee that showed up in one of the flower arrangements closest to the family at the burial—despite the cold and wind—brought smiles and reassurance that all would be okay.
The photo above is of my mother-in-law at her college graduation. We shared the same alma mater and that was one nice way that we connected early on, right after I met Mr. GFE. My mother-in-law lived a full and happy life and it was clear from all the feedback this last week that she touched the lives of many. Recently, she had been honored by our county government for hosting "Kite Day" at the family farm for 25 years. How wonderful that honor came while she was still here … only a month before her death. (You can read more and see photos here, here, and here.) Thanks to you all for everything, including graciously understanding my time away from gfe recently.

This week we welcome the month of May, which as most of you know is National Celiac Awareness month. Now you probably also know that any time I say celiac awareness, I am really saying celiac/non-celiac gluten intolerance/non-celiac gluten sensitivity awareness. Gluten issues encompass so much more than celiac disease! Fortunately, the folks at The National Foundation for Celiac Awareness know that, too. They are kicking off their KISS campaign—Keep It Simple and Safe. For this year's campaign, they've rounded up 16 bloggers to chronicle every stage of the gluten-free journey. I'm honored to be one of these bloggers!
You can see the complete blogger and topic line-up, and read all from NFCA on KISS below:
NATIONAL FOUNDATION FOR CELIAC AWARENESS KICKS OFF KISS FOR NATIONAL CELIAC AWARENESS MONTH

National Celiac Awareness Month is quickly approaching, and what celebration would be complete without a blogger campaign? This year, we rounded up 16 bloggers for a series chronicling every stage of the gluten-free journey, from Day 1 basics to advanced cooking and advocacy.

In keeping with this year's theme, Keep It Simple and Safe, each blogger is offering 5 key tips or lessons related to that day's topic. The guest posts start tomorrow at the NFCA's blog, Celiac Central:  Bits and Bites, April 30, so check there daily!

Weekly Focus

Monday – Cooking/Baking Gluten-Free
Tuesday – Nutrition/Wellness
Wednesday – Raising a Gluten-Free Kid
Thursday – Dining Out Gluten-Free
Friday – NFCA Resources You Should Know About

Schedule and Guest Bloggers:

Week 1: Just Diagnosed (April 30-May 4)

Week 2: Getting the Hang of It (May 7-11)

Week 3: Hitting a Roadblock (May 14-18)

Diane Eblin of The WHOLE Gang – 5 tips to get out of a food rut
Alisa Fleming of Go Dairy Free – First gluten-free, now lactose intolerant? 5 tips to becoming a dairy-free diva
Wendy Kaho of Celiacs in the House – Gluten-free challenges at school
Michael De Cicco-Butz of Gluten-Free Mike – Traveling while gluten-free
NFCA – 5 resources to handle life's hurdles

Week 4: What's Next? (May 21-25)

Amie Valpone of The Healthy Apple – Publishing your gluten-free recipes
EA Stewart of The Spicy RD – Healthy gluten-free foods you've never heard of
Katie Chalmers of G-Free Kid – 5 tips to empower gluten-free kids
Carrie Forbes of Ginger Lemon Girl – Starting a gluten-free dining group
NFCA – Ready to fundraise? Here's how to start

For more Celiac Awareness Month fun, including a chance to win a Gluten-Free Pantry Raid, visit www.CeliacCentral.org/awarenessmonth