For affiliate links and as an Amazon Associate I earn from qualifying purchases.
Welcome to Gluten-Free Wednesdays (GFW), the weekly blog carnival that I co-host with my friends Linda of Gluten-Free Homemaker (sadly, this site is no longer active) and Lynn of Lynn's Kitchen Adventures. You'll find lots of gluten-free eating ideas—recipes like Yeast-Free Dinner Rolls, menu plans, reviews (cookbooks, products, restaurants), and much more.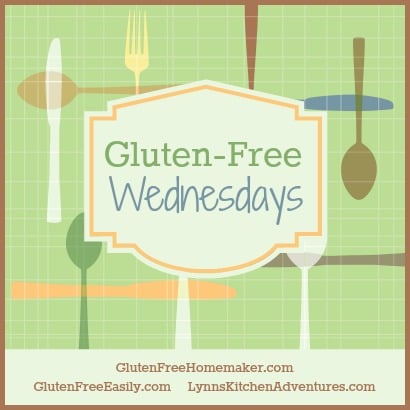 Well, it's August now and I don't know about you, but this month promises to be a very busy one for me. It's almost like I'm trying to cram the last and very best bits into this last full month of summer. Yes, I'm definitely starting to feel that wind down of summer with several cooler days and cooler nights (both of which are unusual for us in Virginia at this time of year). Plus, the sun is definitely going down earlier each day. Have you noticed?
My Highlights from gfe
~ Peach Upside Down Cake ~ Why stick with pineapple for an upside-down cake when you have one of the stars of the summer season? Fresh, juicy peaches! This cake's a delicious beauty that you'll love serving your family and friends. The recipe comes from my buddy Steve who some of you might remember from his earlier blog, Gluten-Free Steve.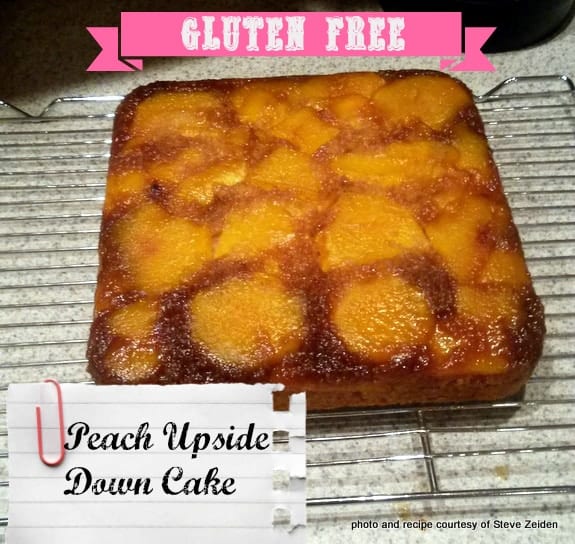 ~ Key Lime Cheesecake Bars ~ This recipe is the gluten-free, vegan creation of Cara of Fork and Beans. It's one of the recipes in her brand new debut cookbook, Decadent Gluten-Free Vegan Baking: Delicious Gluten-, Egg-, and Dairy-Free Treats and Sweets, which was released today! Click on the link above to get Cara's recipe, read my review of her cookbook (hint: the title is accurate), and enter to win a copy!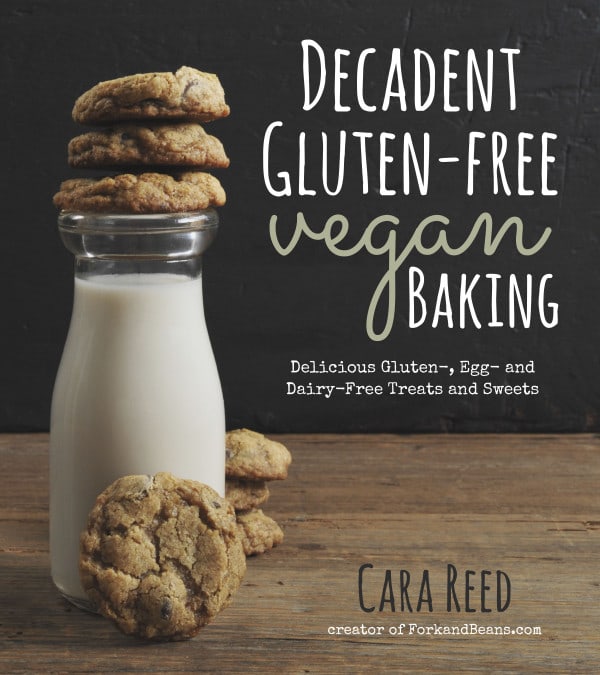 The Most Popular Post on Gluten-Free Wednesdays Last Week … Yeast-Free Dinner Rolls
~ Yeast-Free Dinner Rolls from Allergy Free Test Kitchen ~ Whether you can't tolerate yeast, you just want to keep your bread recipes quick and easy, or you're just looking for plain good gluten-free dinner rolls, this recipe for yeast-free dinner rolls from Peggy looks like it's sure to please! Need more yeast-free bread options? You will find them in the Bountiful Bread Basket series!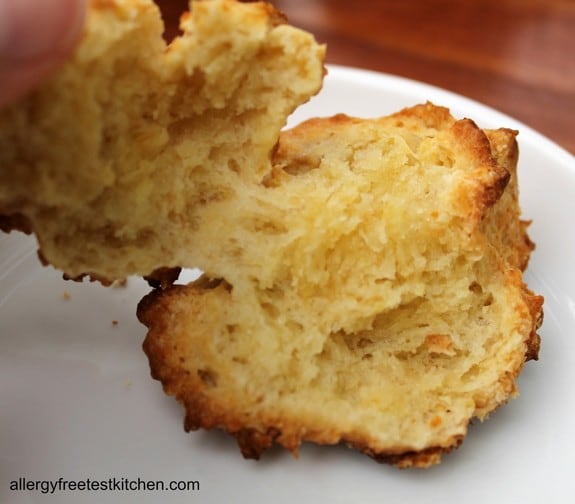 ~ My GFW Post "Picks" from Last Week
~ Paleo Chocolate Chip Cookies from Allergy Free Alaska ~ Megan shared two really great recipes—Paleo Chocolate Chip Cookies and "Liquid Gold" Caramel Sauce—last week. Both caught my attention because of their healthier take on two absolute favorites of mine. Ultimately, pun intended, her Paleo Chocolate Chip Cookies won out because, well, they're chocolate chip cookies. Do I really need to explain that decision? (But, oh yeah, that "Liquid Gold" Vegan Caramel Sauce of hers—which is dairy-free, paleo, and vegan—is also amazing.)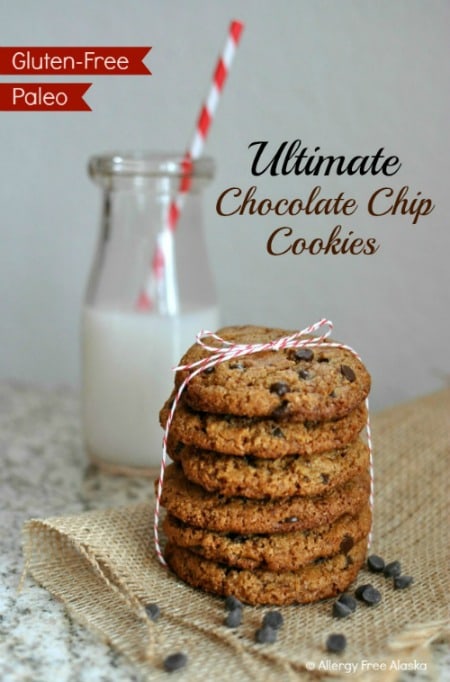 ~ Roasted Pineapple and "Bacon" (or Bacon) Guacamole from In Johnna's Kitchen ~ I'm a lover of fresh guacamole and I love Johnna's new spin on it with this recipe. She uses Phoney Baloney Coconut Bacon, which is gluten free and vegan. I've sampled coconut bacon in her Bourbon Bacon Chocolate Chip Cookies (made by her own hands) and it was wonderful in the cookies, but feel free to use conventional bacon in this recipe if you're neither vegetarian nor vegan.
The Carnival
What you need to know before linking up:
~ Your link must be related to the gluten-free diet.
~ If you're new, please read the guidelines.
~ Leave a link back to this blog or one of the co-hosts in your post. We do not highlight or share any recipes that do not link back to the specific event in the post. (If you've never linked up to a carnival before, you can see how I like to link back in the last line of my gfe post(s) above.)
~ We really appreciate you joining in!
Note: Linking up indicates you are giving permission for us to share your submitted photo and your link via social media or in next week's post if it is selected as the most popular post for the week or featured as a highlight.
Originally published August 5, 2014; updated February 27, 2022.