For affiliate links and as an Amazon Associate I earn from qualifying purchases.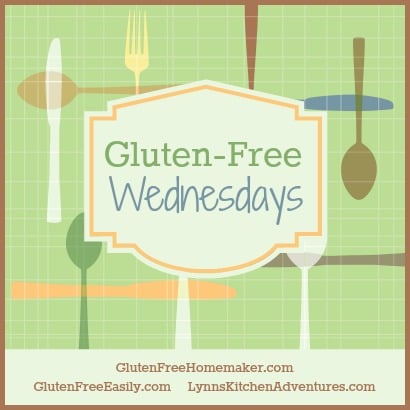 Welcome to Gluten-Free Wednesdays (GFW), the weekly blog carnival that I co-host with my friends Linda of Gluten-Free Homemaker (unfortunately, this site is no longer active) and Lynn of Lynn's Kitchen Adventures. This event is all about gluten-free food ideas. If you're a blogger linking up, please know that your post will appear on all three of our blogs via the linky.
My Highlights from gfe
~ Gluten-Free EXTREME (GFE) "Library Clean-out" Cookbook Giveaway #1 ~ I'm cleaning out my support group library! We have limited room so many terrific cookbooks and resource books that have not been checked very much are being given away. This is the first giveaway on gfe and it ends tomorrow, Wednesday, July 16, at midnight. Click the link above to visit the post and throw your name in the hat. Stay tuned for one or two more of these Library Clean-Out giveaways.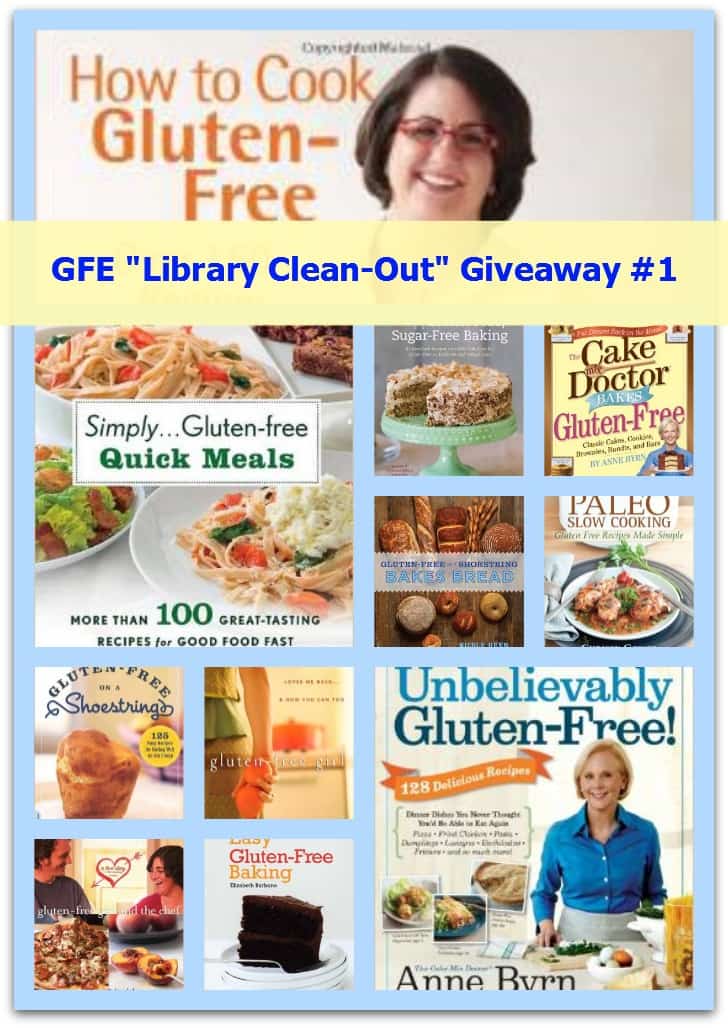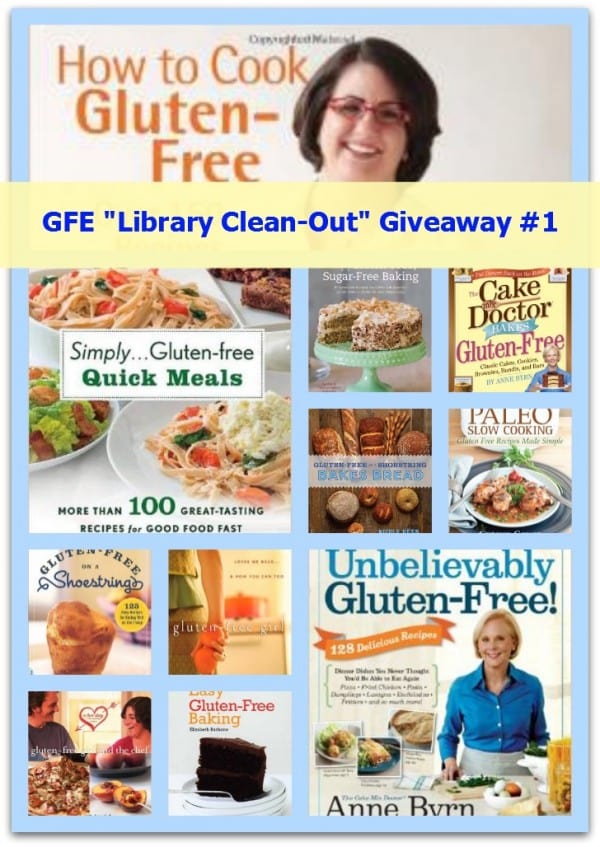 ~ Meat Lover's Chicken ~ I "re-invented" this recipe to be gluten free and dairy free (and actually "more free"). It contains only five ingredients, but is really easy to make and full of flavor. Bonus … you can cook the recipe in your oven or your slow cooker!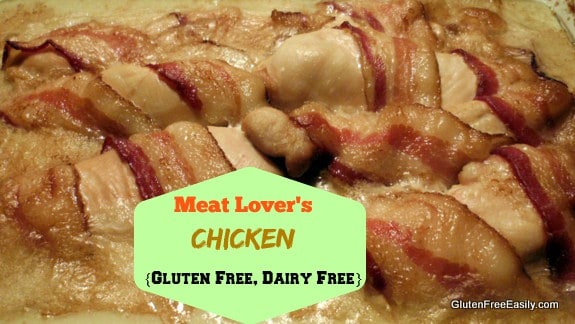 The Most Popular Post on Gluten-Free Wednesdays Last Week
We had 62 great entries last week and there was a tie for "most clicked on recipe!
~ Sugar-Free Carrot Cake from Whole Food Mom on a Budget (this site is no longer active) ~ Carrot Cake is loved by so many. This recipe is sugar free and low carb and comes from The Sweeter Side of Candida: Desserts For the Holidays, Special Occasions, & Everyday Sweet Treats by Paula Miller and Sarah Ives.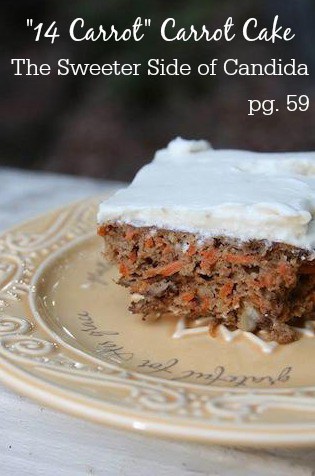 ~ Gluten-Free Hot Dog or Hamburger Bun Rolls from Faithfully Gluten Free ~ As soon as I saw this new recipe from Jeanine, I had to add it to Part 5 of my Bountiful Bread Basket series, Top 30 Gluten-Free Best Hamburger, Hot Dog, and Sandwich Roll Recipes. I love all our wonderful gluten-free bloggers creating such great recipes so we can enjoy everything that our gluten-full family members and friends enjoy. No deprivation! So I wasn't surprised that the GFW readers were just as excited as I was about this addition from Jeanine.
~ My GFW Post "Picks" from Last Week
~ Honey Sriracha Chicken Bowl or Honey Sriracha Mushroom Bowl from ChaCha's Gluten-Free Kitchen ~ I love that Kathryn gives you both a meat-based dish and a vegetarian dish as the "receptacle" for her super simple and super good Honey Sriracha Sauce!
The Carnival
What you need to know before linking up:
~ Your link must be related to the gluten-free diet.
~ If you're new, please read the guidelines.
~ Leave a link back to this blog or one of the co-hosts in your post. We do not highlight or share any recipes that do not link back to the specific event in the post. (If you've never linked up to a carnival before, you can see how I like to link back in the last line of my gfe post(s) above.)
~ We really appreciate you joining in!
Note: Linking up indicates you are giving permission for us to share your submitted photo and your link via social media or in next week's post if it is selected as the most popular post for the week or featured as a highlight.
Originally published July 15, 2014; updated February 27, 2022.