For affiliate links and as an Amazon Associate I earn from qualifying purchases.
If you follow gfe on social media, you already know how excited I am about my dear friend Johnna Perry's (In Johnna's Kitchen) brand-new cookbook, Gluten-Free Baking for Beginners. How excited? As soon as the book became available for pre-order, I ordered 15 copies to share with gfe readers! Yep, I am that excited about this cookbook and today's Gluten-Free Baking for Beginners Cookbook review and giveaway!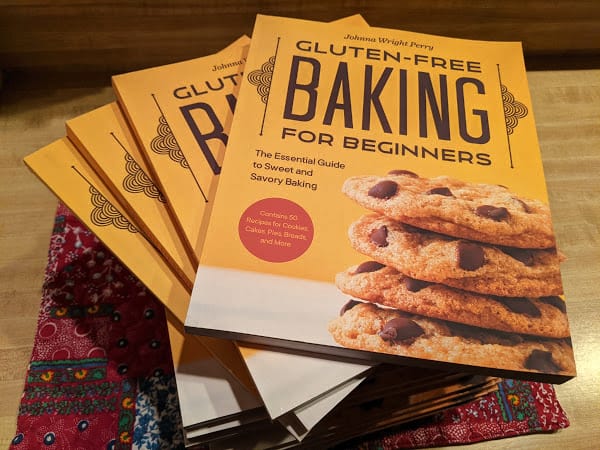 I've only given away a few of those 15 copies thus far. (I gave those copies away via Facebook—and plan to give away more—so be sure to follow gfe there!) So, I have plenty more to give away! But before we get to today's giveaway, please allow me to tell you more about this stellar addition to the world of gluten-free cookbooks.
First, a disclosure, I was initially provided a complimentary digital review copy of Johnna's cookbook.
I sat down and read it straight through. I absolutely love to sit down with a new cookbook and read it cover to cover—just as I would any other book. Later, when my hard copy arrived, I did it again, albeit, a bit more quickly the second time around.
I'm a firm believer that a good cookbook should shine via a "read through." And Johnna's cookbook did. I imagined myself making and enjoying recipe after recipe and nodded my head many times regarding critical information that she validated on gluten-free baking. I even went "ah" and "hmm" more than once at info that she presented that was new to me. And the latter is such an important point as I'm far from a gluten-free newbie but I still learned new things when reading Johnna's cookbook.
Subtitled The Essential Guide to Sweet and Savory Baking, this cookbook shares 50 recipes in its 154 pages. And the 50 recipes are all ones that you want to make. I'd call them classics or slight variations on classics.
Part of the joy in checking out new cookbooks is seeing just how many recipes you immediately want to make. For me with this cookbook, that was almost all of them but I decided to quickly "test" Johnna's cookbook with the three recipes that get made most often in our home.
I started with the Classic Chocolate Chip Cookies. I mean, aren't they one of the ultimate tests when reviewing others' recipes? And if you've seen all the chocolate chip cookie recipes on gfe, you know that we are huge fans of this particular cookie—in every possible form. We all agreed that Johnna's classic chocolate chip cookies turned out exactly as Johnna described them: "Crunchy on the edges, chewy in the center, it's perfectly sweet with chocolate and the lingering richness of brown sugar." In a word, wonderful. Unsurprisingly, they disappeared quickly!
Admittedly, I was sad for a moment that these cookies got eaten so quickly because I did not get a photo of them. However, then I remembered that these cookies are actually featured on the cover of Johnna's cookbook (shown above and below) and when I made them, they looked exactly the same. Whew! My review is saved as you all still get to see how appealing and delicious, they are!
(Note: Excerpt and/or photos from Gluten-Free Baking for Beginners, by Johnna Perry, published by Rockridge Press. Copyright © 2021 by Callisto Media, Inc. All rights reserved.)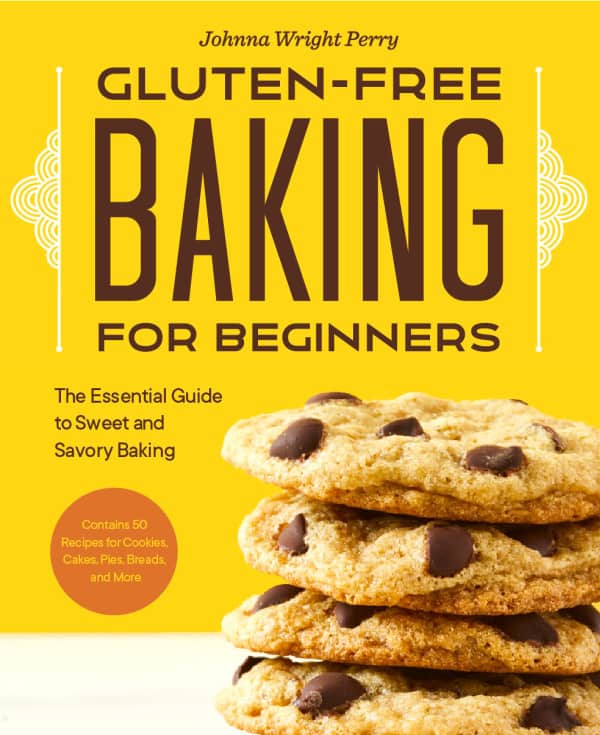 The Peanut Butter Cookies were next on my baking list because Flourless Peanut Butter Cookies are such a favorite in our house. How would Johnna's version compare to the gfe flourless version? Well, we loved them! A unique-but-common ingredient takes the place of the egg. These cookies are gluten free, dairy free, egg free, and vegan but they look and taste like the peanut butter cookies that you remember. Both the texture and flavor were just terrific. We all kept going back for just one more. As you can probably see, I couldn't resist adding some vegan mini chocolate chips to some of the cookies!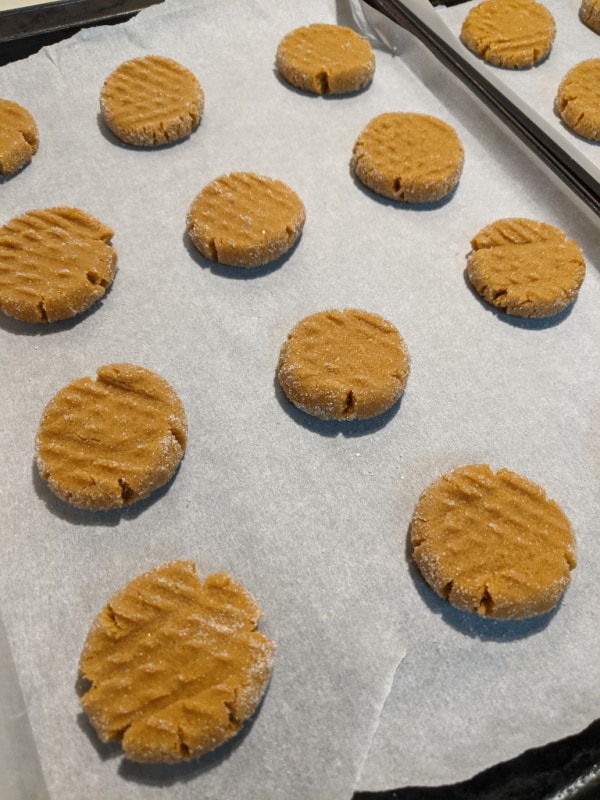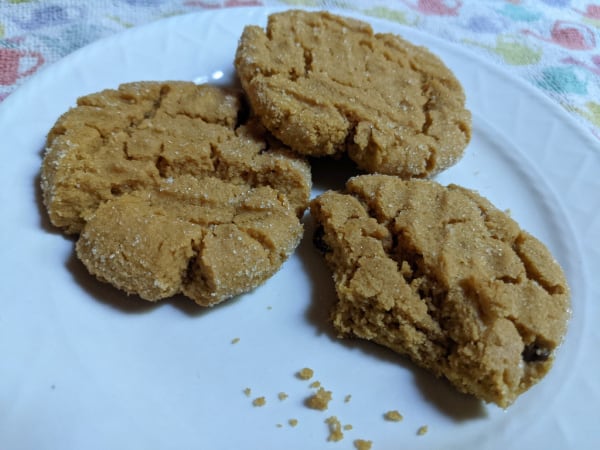 Last, I made the Fudgy Brownies. They were indeed perfectly fudgy and the brownies on the edges of the pan had perfectly crusty edges. In a word, perfect! With this recipe, Johnna recommended baking them in a metal rather than glass pan as metal heats up faster and cooks more evenly. This advice is one example of the tips shared throughout Johnna's book and it was spot on.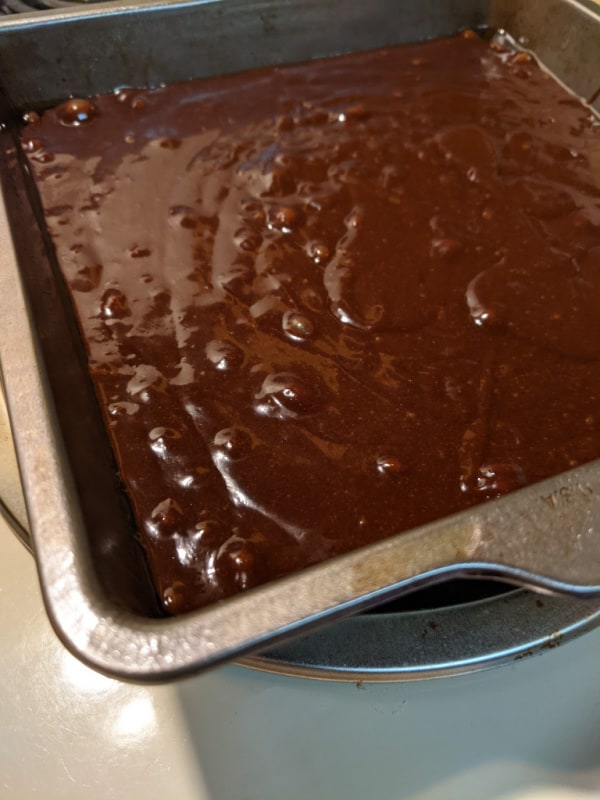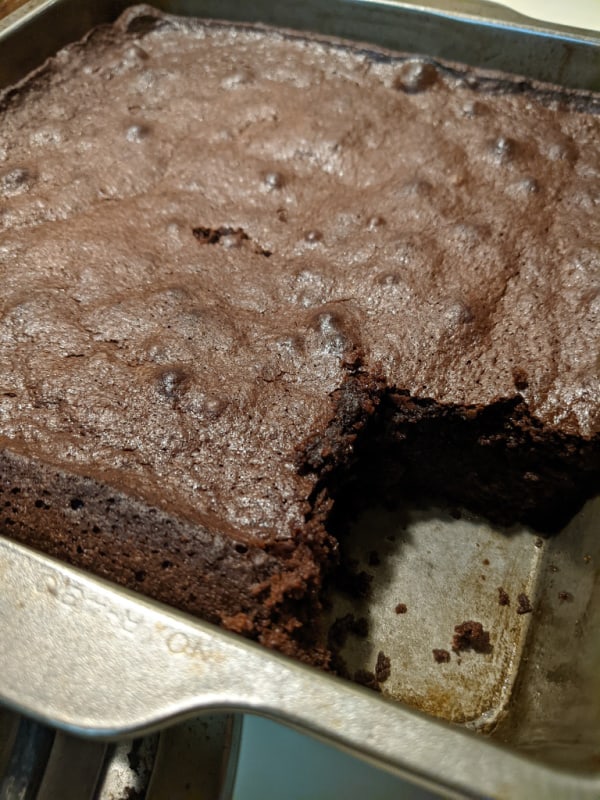 There are so many other recipes from this cookbook that I'd like to make and my family wants me to make! You can see the recipe categories in the Table of Contents below: Breakfast Treats; Cookies and Bars; Quick Breads, Cakes, and Cupcakes; Pies, Tarts, and Fruit Desserts; Breads and Crackers.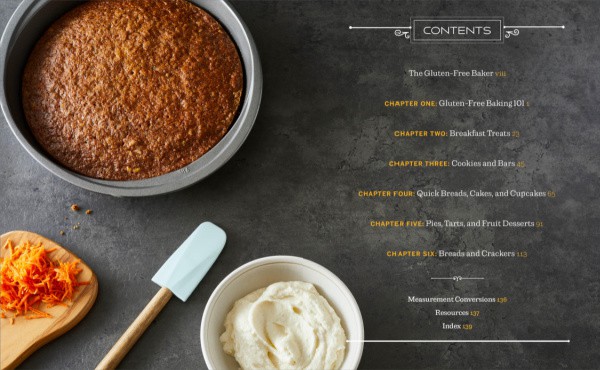 And my family would like me to make those recipes "sooner than later," as they would say! Recipes such as:
~ Carrot Cake with Cream Cheese Frosting,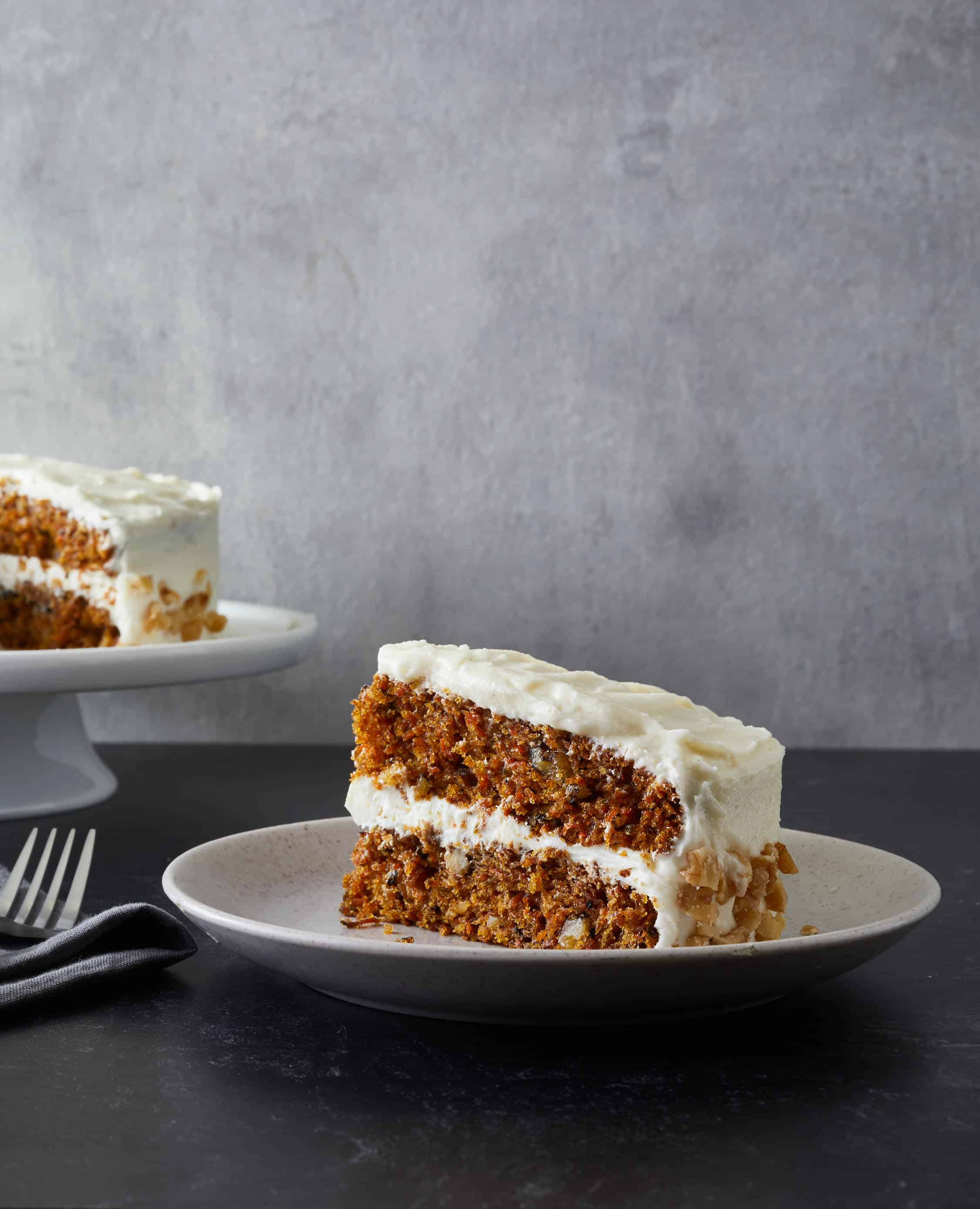 ~ Very Vanilla Cupcakes with Vanilla Bean Butter-Cream Frosting,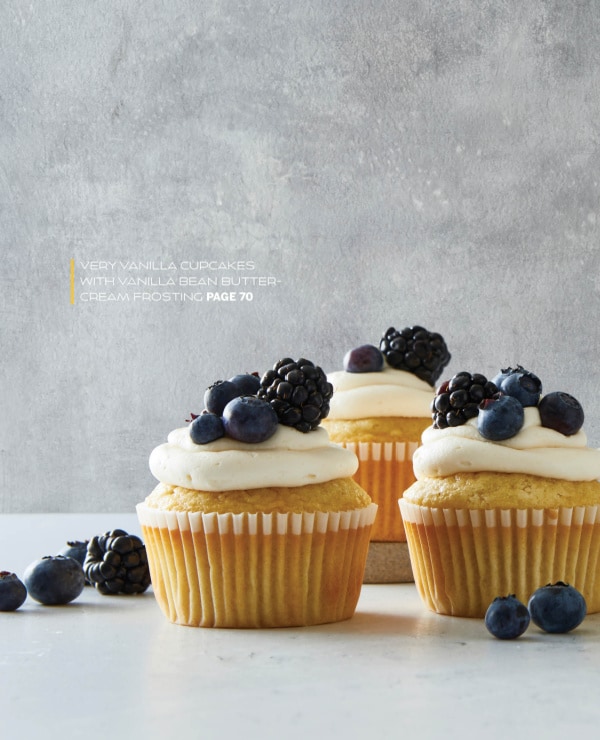 ~ Cut-Out Sugar Cookies,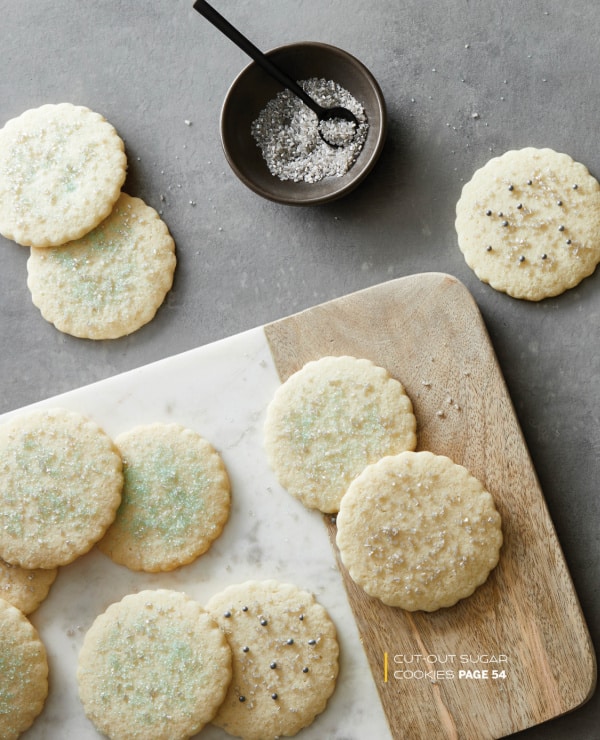 and
~ Salted Caramel Apple Tart. To name just a few.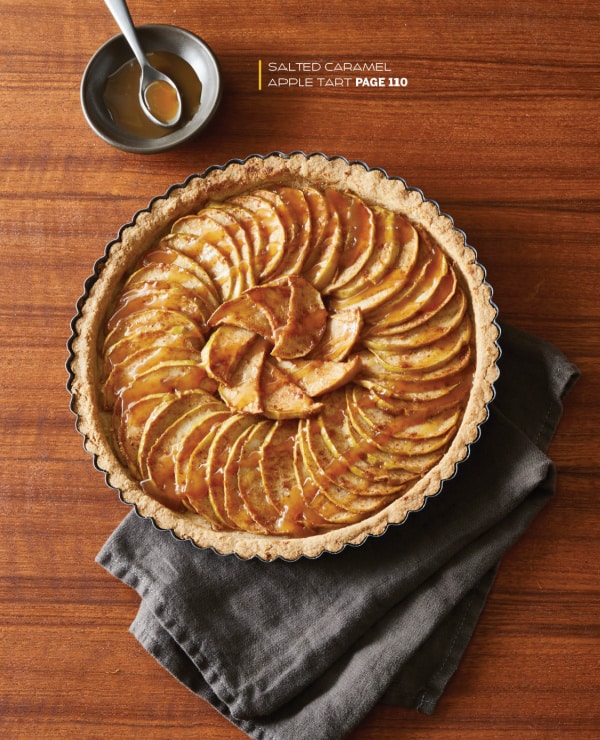 For those of you who need recipes that are gluten free and "more free" (e.g., nut free, dairy free, egg free), as I like to say, Johnna shared some really helpful facts about her cookbook recently on her Facebook page. See that info in full here.


If you go on Amazon, you will find many gluten-free cookbooks for beginners. But here's the thing, I have no clue who the majority of those authors are. In addition, too many times I've used the "Look Inside" feature and found such cookbooks lacking at best and actually providing erroneous and even dangerous info (e.g., gluten-full recipes) at worst.
There's even a cookbook right now that's in the Amazon top 100 gluten-free diet books listing that focuses on einkorn. Good grief. Einkorn is NOT gluten free. It may sound like I'm digressing here but here's the thing, Johnna is a well-known, well-respected member of our gluten-free community. She knows her stuff. She has not "phoned in" a single thing when it comes to this cookbook. She has provided the info and baked good recipes that will keep you safe and make you and your family happy. Yes, even the gluten-eating members. Use the "Look Inside" feature to see for yourself how terrific this cookbook is. Simply click on the cookbook image on the left side of the page. From there, you can use the search function (at the top left) to look for something specific or you can simply scroll through the sample pages.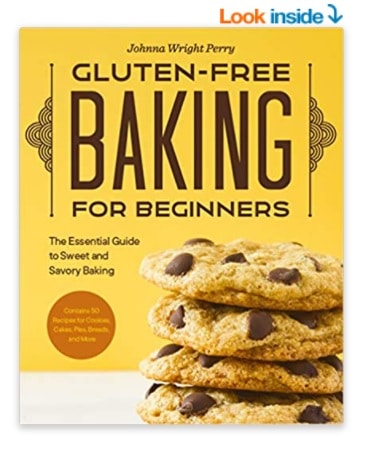 I'm not surprised that Johnna created a fantastic cookbook. I have made or eaten her baked goods—often actually made by her–many times over the years. Those baked goods have never ever disappointed. Still, I am extremely impressed by this cookbook.
I know from talking to so many friends who have written cookbooks over the years that creating a cookbook is a very challenging job. Despite any challenges she may have faced, Johnna gets in all the important recipes and all the information that you need if you're a gluten-free newbie. And I'm betting that even if you've been gluten free for a long time, you'll find every single thing that she shares of value.
Johnna says that she intended this cookbook to be the book she wished she'd had when she went gluten free. I have no doubt that she achieved her goal. In fact, many of the folks who have purchased her book have left reviews saying just that. That all makes me so honored to share this Gluten-Free Baking for Beginners cookbook review and giveaway today.
I'll end my review portion with this summary—a hearty endorsement—which I shared with Johnna's publisher and you'll see on Amazon along with other endorsements:
"If you need a warm and helpful friend in the kitchen to walk you through the essentials of delicious gluten-free baking with recipes that you not only want to make but that also truly work, this gem of a cookbook from Johnna of In Johnna's Kitchen is for you! After reviewing and using many gluten-free cookbooks since going gluten-free two decades ago, I have to say this cookbook is exceptional. A must-have for both those new to gluten-free baking and gluten-free 'veterans' who have set aside one gluten-free cookbook after another in their quest for successful baked goods. Your search is over, folks!"
The Giveaway of Gluten-Free Baking for Beginners
UPDATE: This giveaway has ended and the winners have been contacted and have all claimed their prizes. In fact, I ended up giving away NINE copies of this wonderful cookbook! If you didn't win, check out and or grab your own copy from Amazon right now!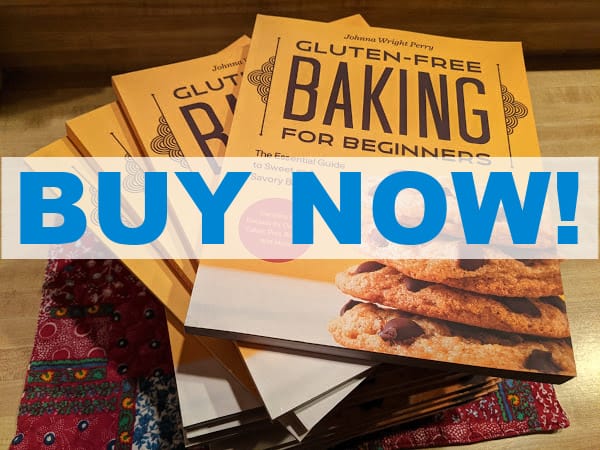 Now let's get to the giveaway! I'm giving away seven nine copies of Johnna's cookbook. Yes, SEVEN NINE! Seven Nine winners will each win one copy of Gluten-Free Baking for Beginners. I want to get this cookbook to as many folks as possible. While I'll be happy if only seven nine folks enter the giveaway, I really hope you'll spread the word about this cookbook and give many an opportunity to win a copy. I promise that this won't be the last time I give away copies of this fabulous cookbook. This giveaway will end on Sunday, July 11, at midnight EST. The winner will be chosen at random (using Random Number Generator).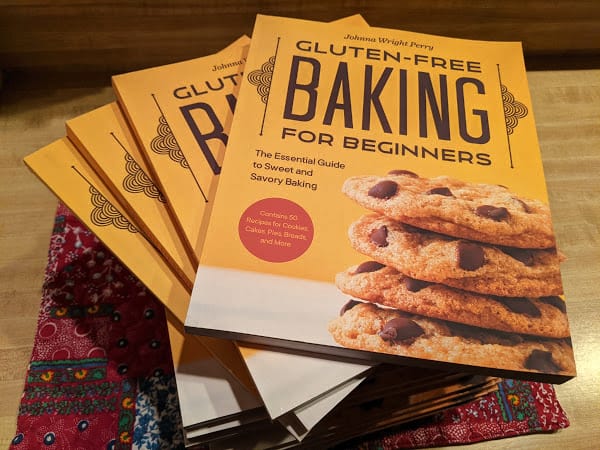 Originally published June 30, 2021; updated March 23, 2023.