For affiliate links and as an Amazon Associate I earn from qualifying purchases.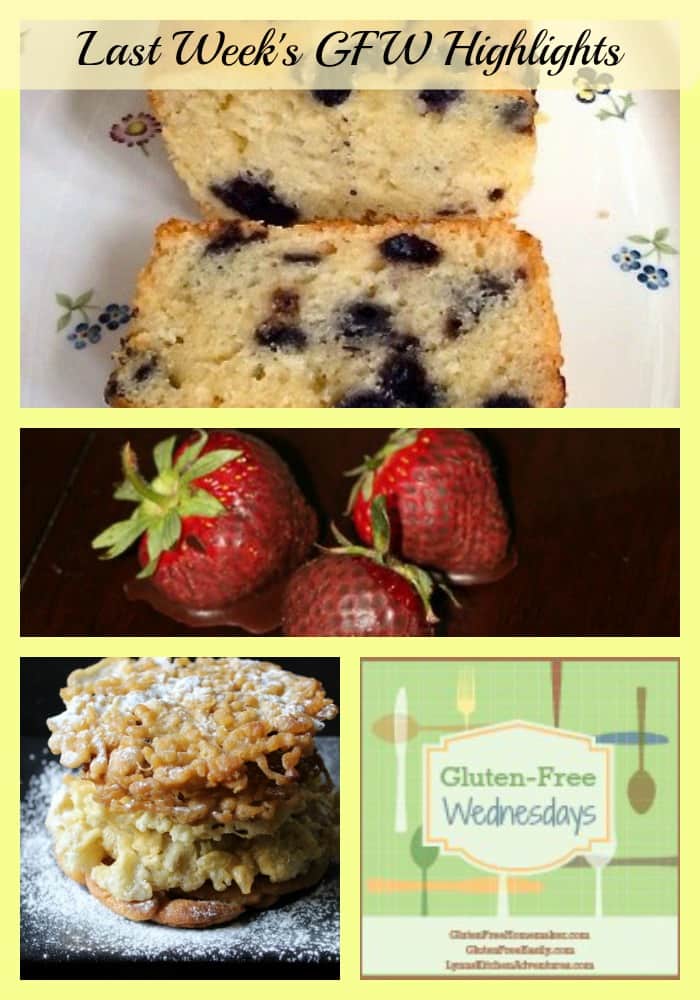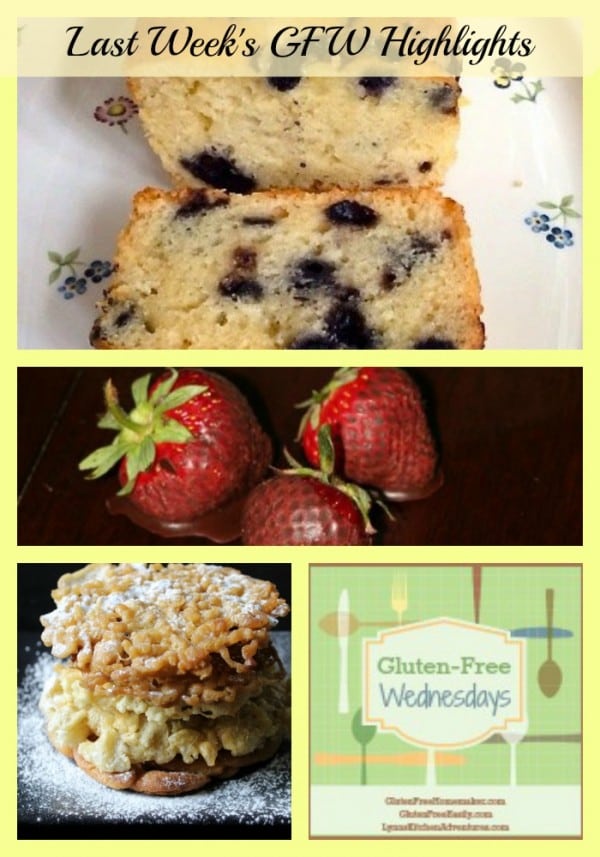 Welcome to Gluten-Free Wednesdays (GFW), the weekly blog carnival that I co-host with my friends Linda of Gluten-Free Homemaker and Lynn of Lynn's Kitchen Adventures. Summer is whizzing by! I don't know about you, but I've already started seeing Back-to- School sales. I'll admit it. When I was a teacher, I used to hate those early ads and the questions "When do you go back to school?" I was always ready to go back and greet my new class when it was time, but I wanted to enjoy my summer FULLY first! I'm betting that there are many of you—teachers, parents, students—who feel the same way.
Our GFW event is all about gluten-free food ideas and summer is all about enjoying everything that summer means: county fairs, pool time, porch time, camping, and all the delightful food that goes with those activities! You'll see some of those types of recipes in the highlights below and many more via the linky at the bottom of the post. If you're a blogger linking up, please know that your post will appear on all three of our blogs via the linky.
My Highlights from gfe
~ On gfe:
Gluten-Free EXTREME (GFE) "Library Clean-out" Cookbook Giveaway #2 ~ Yes, I'm continuing to clean out my support group library. This week's giveaway has as much or more variety as the first one and ends, Thursday, July 24, at midnight. Click the link above to visit the post and tell me which books you'd like to win. Please stay tuned for at least one more of these Library Clean-Out giveaways.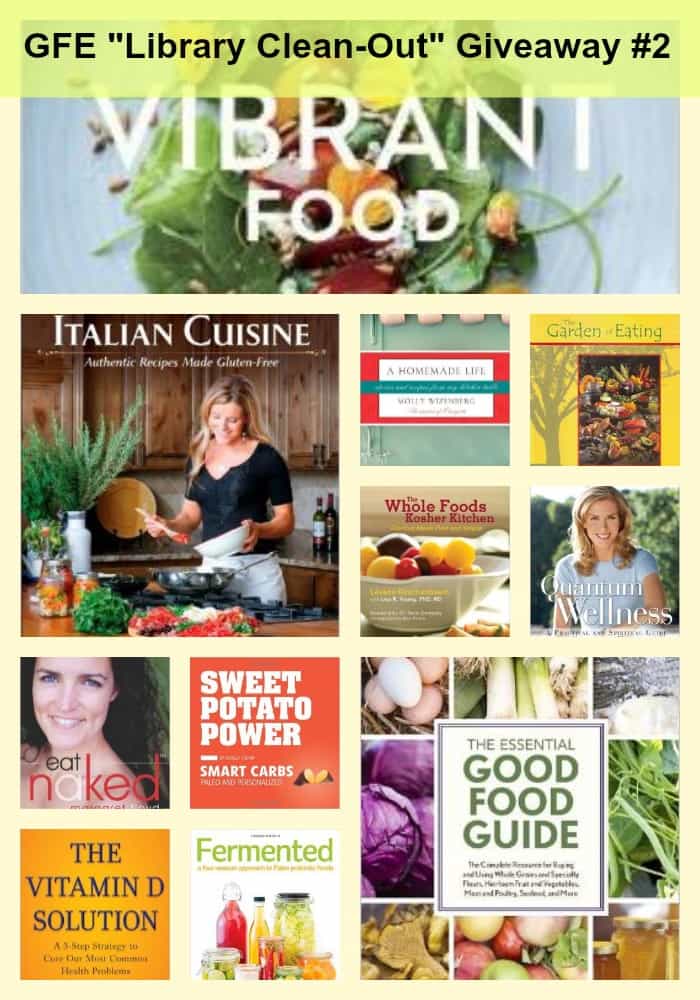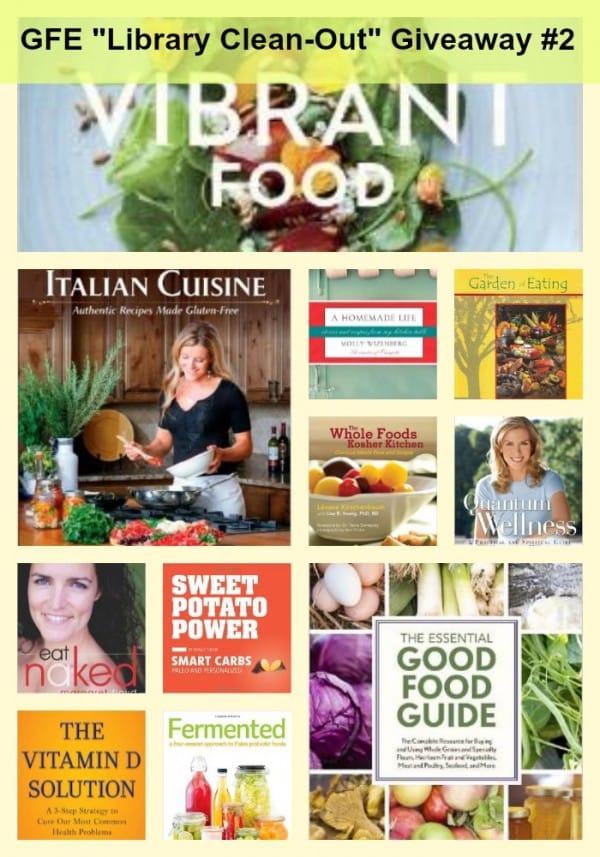 Some technical issues prevented me from getting up my recipe post yesterday, so instead, I'm highlighting an all-time gfe favorite this week: Paleo Fluffy Puffy Almond Butter (or Sunbutter) Cookies.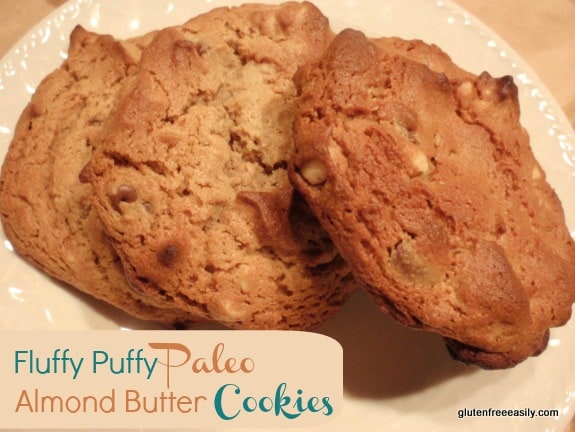 The Most Popular Post on Gluten-Free Wednesdays Last Week
~ Unfortunately, the site associated with the first link below for Blueberry Pound Cake is no longer active but you can check out my Coconut Blueberry Pound Cupcakes!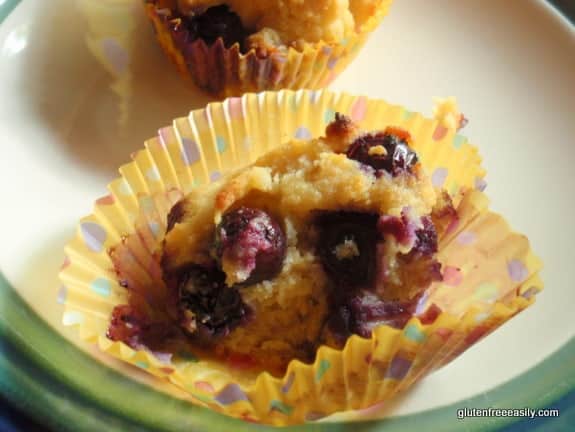 ~ Gluten-Free Blueberry Pound Cake from Simply 123 Allergy Free ~ Yes, all our recipes are gluten free for our GFW event, but when you find a great gluten-free pound cake, it's worth special attention! Obviously you all agree as you clicked on this recipe the most. Phyllis said that her husband thought she'd picked this cake up at Starbucks. She added: "This is not only better than the Starbucks version but the best gluten free pound cake I have ever had!"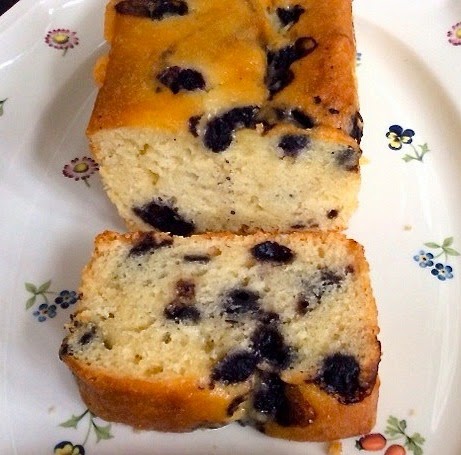 ~ My GFW Post "Pick" from Last Week
~ Paleo (Grain-Free) Funnel Cake from Predominantly Paleo ~ As much as I loved eating funnel cake at our county fair when I was growing up, funnel cake did not love me. Those "events"—an all-inclusive word in this case—were another indicator that gluten was not my friend. If only I'd had some of these grain-free paleo Funnel Cakes of Jennifer's, I could have stayed longer at the county fair and enjoyed funnel cake and the fair itself much more.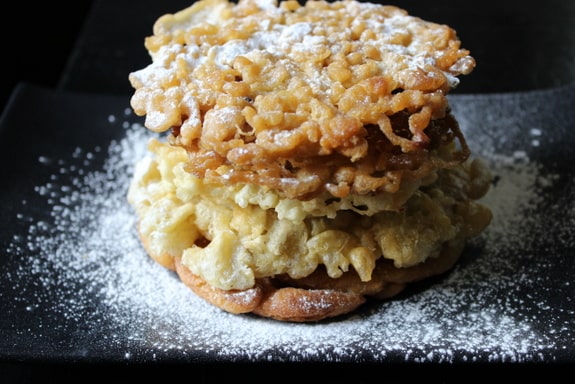 The Carnival
What you need to know before linking up:
~ Your link must be related to the gluten-free diet.
~ If you're new, please read the guidelines.
~ Leave a link back to this blog or one of the co-hosts in your post. We do not highlight or share any recipes that do not link back to the specific event in the post. (If you've never linked up to a carnival before, you can see how I like to link back in the last line of my gfe post(s) above.)
~ We really appreciate you joining in!
Note: Linking up indicates you are giving permission for us to share your submitted photo and your link via social media or in next week's post if it is selected as the most popular post for the week or featured as a highlight.
Originally published July 23, 2014; updated July 19, 2020.