For affiliate links and as an Amazon Associate I earn from qualifying purchases.
It's Gluten-Free Chocolate Banana Swirl Muffins for March Muffin Madness today! This recipe is the creation of Sarah at Sarah Bakes Gluten Free.
These beautiful muffins are gluten free, dairy free, and egg free, with a vegan option. I love that this recipe is egg free, but uses ingredients that anyone who is gluten free will have on hand.
Enjoy learning more about Sarah and her Chocolate Banana Swirl Muffins (see the whole line-up of bloggers, blogs, and muffin recipes here). 
I was "introduced" to Sarah Hornacek and her blog by way of a Google Hangout on Entertaining the Kids on Turkey Day, which my good friend Lexie (Flo and Grace) hosted. Lexie shared that Sarah was fairly new to the blogosphere and that she had a beautiful blog.
I took a look and Sarah's blog was indeed beautiful (and her blog has only gotten better since) and included so many terrific recipes. Plus, I could tell from listening to Sarah talk to Lexie in the Thanksgiving discussion that she was clearly a sweetheart.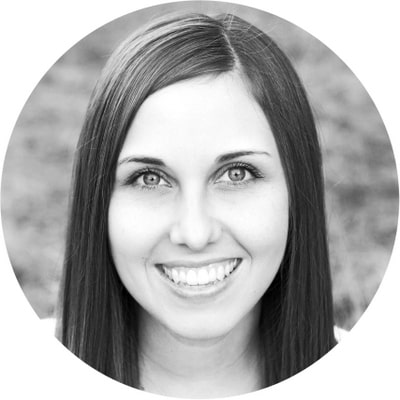 Shortly after that, I contacted Sarah and asked her if I could include her Vegan Pumpkin Pie in a Pumpkin Pie Roundup on gfe . Happily she said yes!
You'll also want to check out Sarah's more recent recipes for Vegan Pumpkin Hand Pies and Classic Pumpkin Pie.
What else do I think you should check out from Sarah's blog? Start with these recipes.
~ Cinnamon Roll Sugar Cookies
~ The Perfect Vegan Chocolate Chip Cookie
~ Vegan Chocolate Mocha Layer Cake
And because this is a muffins event, I'd be remiss if I did not point out some of Sarah's earlier muffin recipes!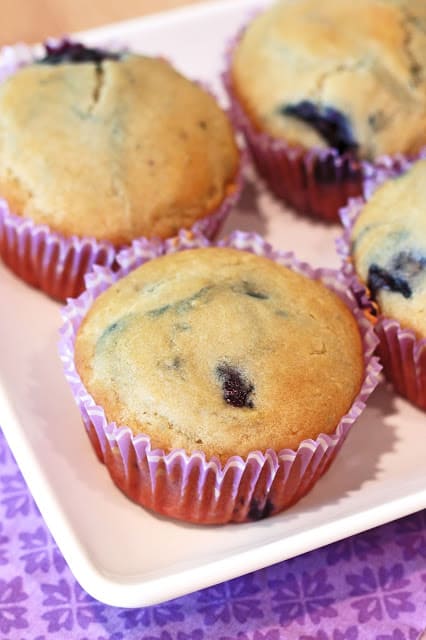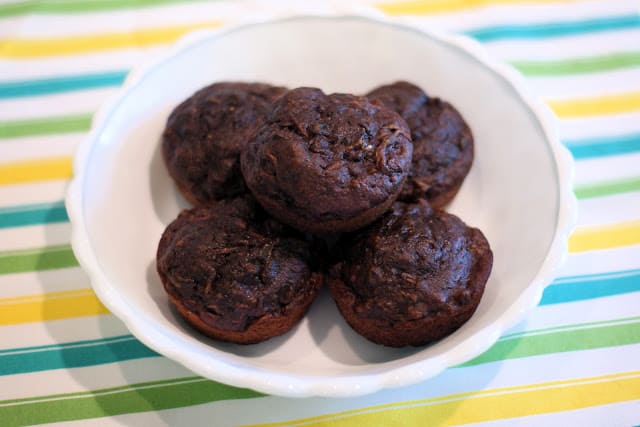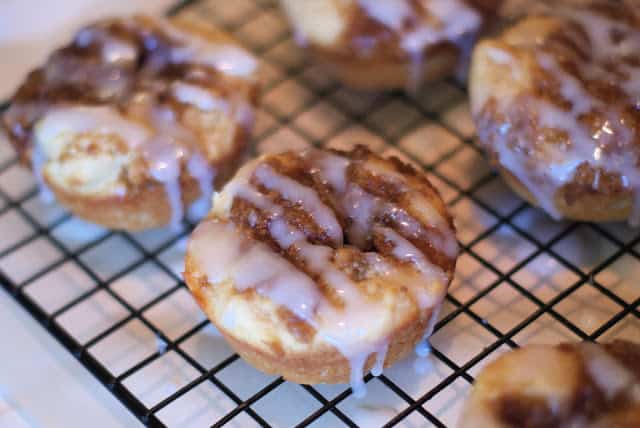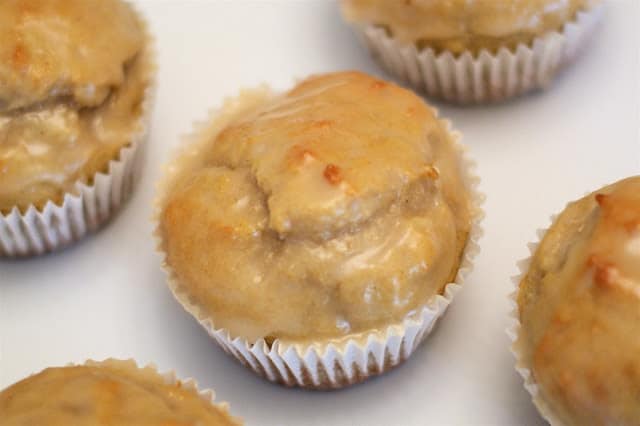 Now it's time to hear from Sarah and get her new Chocolate Banana Swirl Muffins recipe.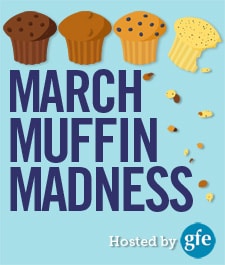 Hello there! My name is Sarah and I'm the baker/blogger over at Sarah Bakes Gluten Free.
I LOVE baking! It just fills my heart with joy.
For the past 3 years, I have been baking 100% gluten free. My husband has celiac disease and both my son and I have a gluten allergy. Most of my baking is also dairy and egg free.
It was quite the adventure, learning how to transition over to gluten free baking. Now I have a passion for sharing delicious gluten-free recipes with others so that they can also have the confidence to bake again!
Check out more of my recipes at Sarah Bakes Gluten Free. Happy baking!
Gluten-Free Chocolate Banana Swirl Muffins Recipe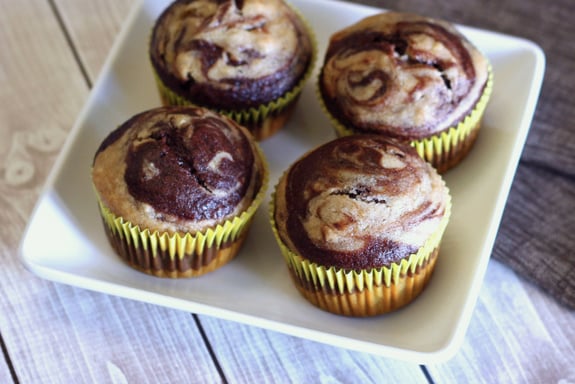 Yield: 12 muffins
Gluten-Free Chocolate Banana Swirl Muffins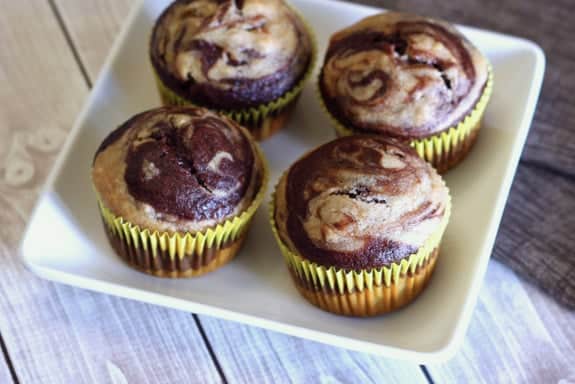 These pretty gluten-free Chocolate Banana Swirl Muffins are actually easy to make. They're also dairy free, egg free, easily vegan (if you make them with maple syrup vs honey), and delish!
Ingredients
1 1/4 cup, plus an additional 1/4 cup of your favorite gluten-free flour blend (here's mine)
1 teaspoon baking powder
1/2 teaspoon baking soda
1/2 teaspoon salt
2 bananas, mashed
1/2 cup So Delicious unsweetened coconut milk
1/2 cup organic cane sugar
1/3 cup canola oil or sunflower seed oil
1/4 cup pure maple syrup or honey
1 teaspoon pure vanilla extract
1/4 cup good quality cocoa powder
Instructions
Preheat oven to 350 degrees. Prepare muffin tin by lining with paper liners or spraying with nonstick cooking spray. In large mixing bowl, sift together 1 1/4 cup gluten-free flour blend, baking powder, baking soda and salt. Set aside. Mix together the mashed bananas, coconut milk, sugar, oil, maple syrup and vanilla. Add to flour mixture and stir to combine.
Take out 1 1/2 cups of batter and pour into separate mixing bowl. Add 1/4 cup additional gluten-free flour blend to one bowl of batter and 1/4 cup cocoa powder to remaining bowl of batter. Mix each batter until combined. Add 1 tablespoon of banana batter to each muffin well. Top with 1 tablespoon chocolate batter. Continue to alternate with batters until evenly distributed. Swirl batter gently with a toothpick.
Place muffins in preheated oven. Bake for 15-17 minutes or until toothpick inserted in center comes out clean. Place muffins on a cooling rack to cool completely. Store in air-tight container.
Originally published March 25, 2014; updated December 4, 2018.