This post may contain affiliate links. If you purchase through them, your cost will stay the same, but gfe will receive a few cents for every dollar spent. Thanks for supporting gfe!
Yesterday I had a sweet craving, but I wanted to satisfy it in a healthier way. The idea for this Sweet Potato Chocolate Chip Mug Pudding came to me fairly quickly. I already had a baked sweet potato in the fridge, and I figured a few other simple ingredients that I had on hand would create exactly what I was looking for at the time … and, luckily, I was right!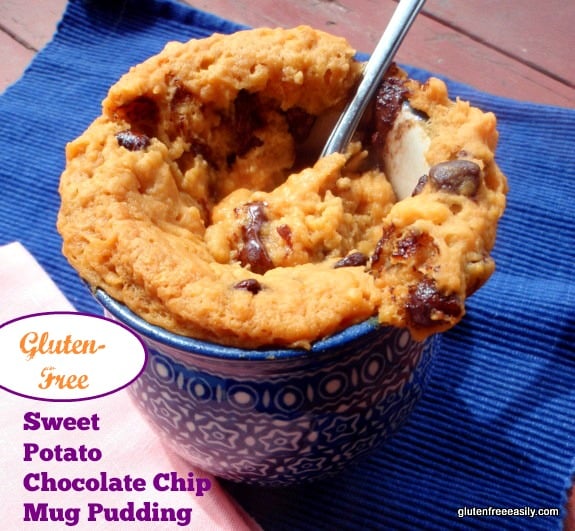 I planned to add some chocolate chips, but I decided to skip any additional sweetener. That is one of the many benefit of sweet potatoes; they offer so much natural sweetness. Now if you like your treat recipes sweet, you might need to add some additional sweetener like honey or coconut sugar, but the chocolate chips gave more than enough sweetness to this treat for me. Their "melty" state at the end of cooking combined with the creaminess of sweet potato and coconut milk made for heavenly pudding!
I purposely added my pudding recipe to a mug that was slightly undersized for the volume, so that the final baked pudding would almost overflow the mug, but not quite. It's both a visual indulgence and a tasty indulgence. But again, it's pretty healthy! The overflowing mug of goodness is enough that you can hand a spoon to your BFF or SO, but if you do, let me tell you that you are a far better person than I am. Happy Friday afternoon and weekend, all! Oh, and check out a few more quick and easy dessert options below the recipe!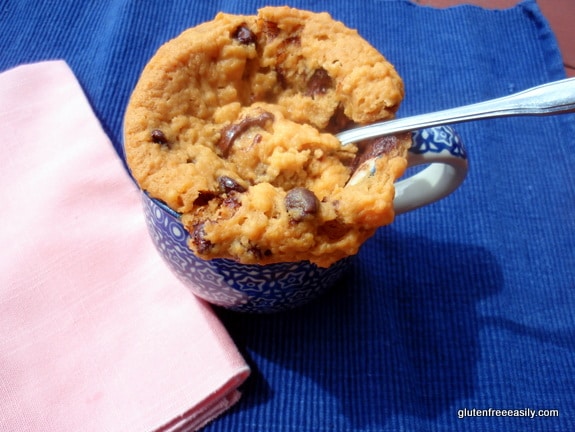 Sweet Potato Chocolate Chip Mug Pudding Recipe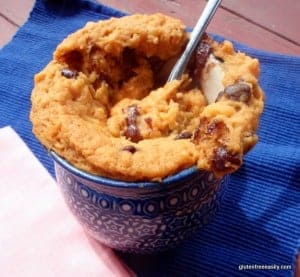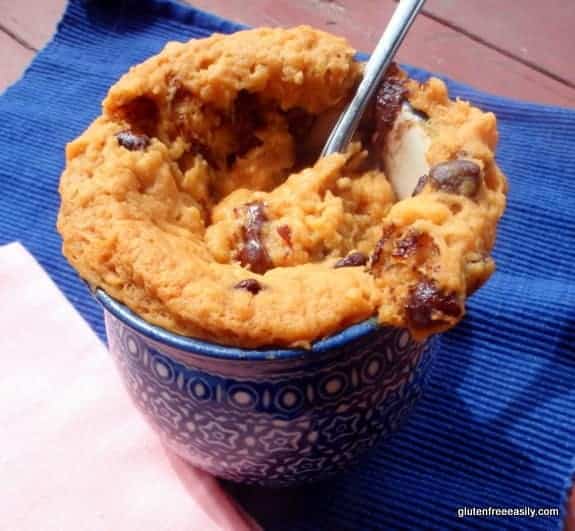 Print
Sweet Potato Chocolate Chip Mug Pudding
Ingredients
Instructions
In medium-sized bowl, add egg and beat slightly. Mix in all other ingredients except chocolate chips. Once all ingredients are mixed well, fold in chocolate chips.
Tip your bowl to pour your pudding mix and fill your mug almost to the top. Use a spatula if needed.
Place mug in microwave and heat on HIGH for about 3 to 3 ½ minutes. Microwave times may vary according to the wattage of your microwave. There should be just a little glossiness on the top of the pudding. Test for doneness with a toothpick. Let sit for about another 3 minutes before digging in!
A Few More Scrumptious, Super Easy Microwave Dessert Recipes
3-Minute Chocolate Cake here at gfe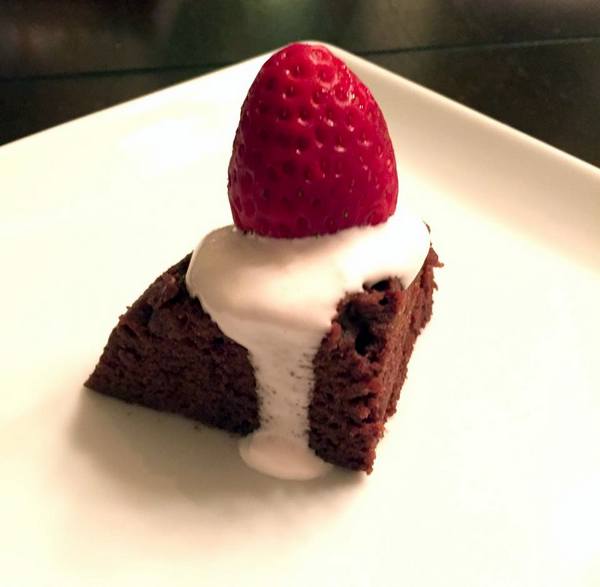 Classic Fudge here at gfe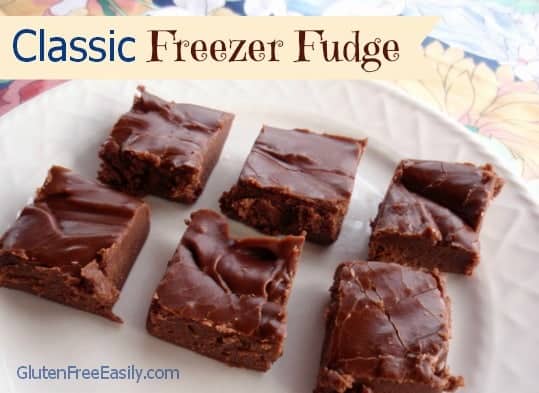 5-Minute Mug Brownie at Flo and Grace
Chocolate Chip Mug Cookie at Flo and Grace (I made this recipe using almond flour … wonderful!)
Mug Pancake here at Gluten Free Easily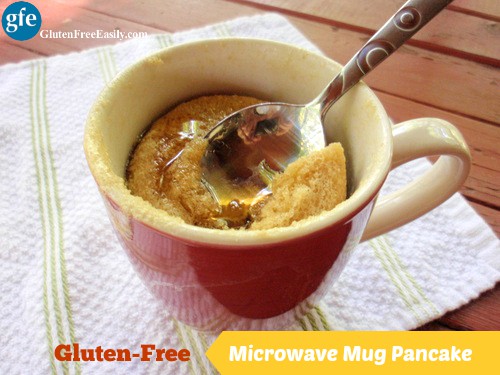 This recipe is linked to Hearth and Soul Blog Hop.