For affiliate links and as an Amazon Associate I earn from qualifying purchases.
I'm so excited about today's recipe for March Muffin Madness (MMM)! Gluten-Free Hummingbird Muffins in the Instant Pot. Can you believe it?
Look at how amazing they are! They also happen to be dairy free and have an easy egg-free, vegan option.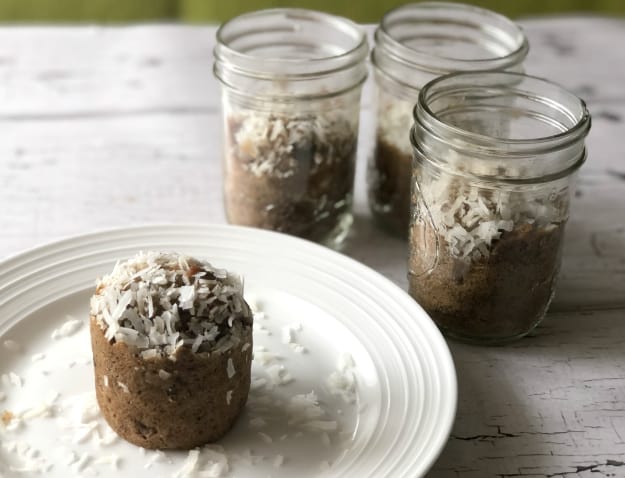 Read on to get this delightful gluten-free muffin recipe, learn more about the author of this recipe (who has shared on her Facebook page that she's working on an Instant Pot cookbook of gluten-free recipes—woohoo! and you'll definitely want to check out her first cookbook), see what today's daily prizes are (spoiler alert: there are cookbooks and a baking/cooking ingredient today), and, of course, get in all your entries for the overall grand prize giveaway. Remember that one of the prizes is an Instant Pot. If you don't already have one, you'll need it for this recipe!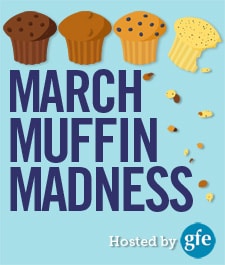 See the whole lineup of bloggers, blogs, and muffin recipes here.
In Johnna's Kitchen

Johnna Perry, the author of In Johnna's Kitchen and the exceptional cookbook Gluten-Free Baking for Beginners: The Essential Guide to Sweet and Savory Baking, is one of my very favorite people. She started out as a gluten-free blogging friend online and then became a friend in real life.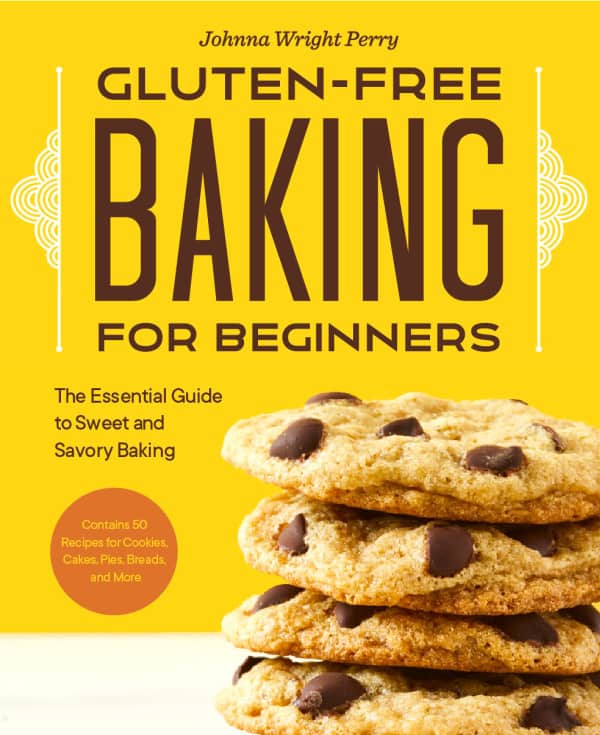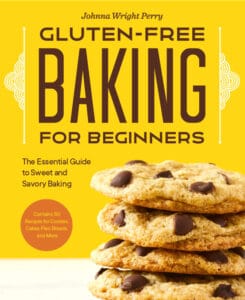 A dear friend! If you've ever made a friend online and then became friends with them "in real life," you know how special that experience can be.
Johnna inspires me daily with her zest for life and especially her love of good food—real food!—and the amazing recipes she creates from that food. I've been following her site for several years now. As a result, I've learned to fall in love with lots of ingredients and dishes that I'd never tried before. (You'll see links to several of those recipes below.)
Her recipes are always gluten free and vegetarian (and often vegan—or have a vegan option) but all that should really matter to anyone is how excellent her recipes are. They truly are! I know because I've eaten so many of them and most of them that I sampled (or inhaled at times) were made by Johnna herself.
Gluten-Free Hummingbird Muffins in the Instant Pot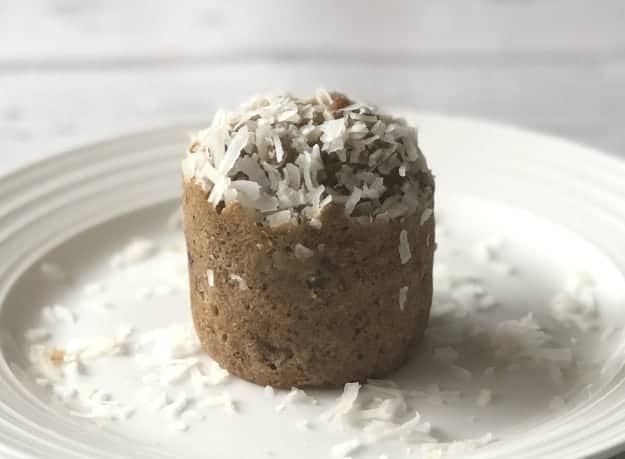 Yield: 6 muffins
Gluten-Free Hummingbird Muffins in the Instant Pot (Dairy-free, Egg-Free/Vegan Option)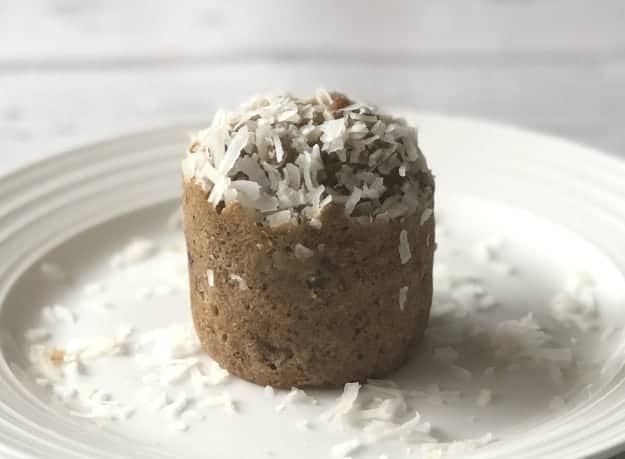 Johnna says: "These muffins are reminiscent of the traditional Southern favorite, Hummingbird Cake. Just a little crunch from the pecans, a touch of sweet from the banana and pineapple and a topping of shredded coconut which not only tastes great but looks pretty. "Baking" these in the Instant Pot gives a texture close to that of banana bread without being too heavy. I love making quick breads and muffins in the Instant Pot and hope you'll give this a try!"
Ingredients
1 ½ cups water in the bottom of the Instant Pot
6 half pint jars, oiled with non-stick cooking spray or oil of your choice
¾ cup mashed banana (about 2 or 3 small bananas)
1/3 cup coconut sugar
1/3 cup crushed pineapple in juice (not syrup), VERY well drained (reserve remaining pineapple and juice for another use, recipe requires about half of an 8-ounce can of crushed pineapple)
¼ cup liquefied coconut oil
1 large egg OR 1 Tablespoon flax seed meal or chia seeds in 3 Tablespoons hot water
2 Tablespoons almond milk or dairy-free milk of your choice
1 ½ teaspoons vanilla bean paste or vanilla extract
1 cup Johnna's Favorite Gluten-Free Flour Blend (or all-purpose gluten-free flour blend of your choice, mine has no gum in it. A flour blend with gum may change your results.)
¾ teaspoon baking soda
¼ teaspoon sea salt
¼ teaspoon cinnamon
1/8 teaspoon ground nutmeg
¼ cup chopped pecans
3 Tablespoons unsweetened shredded coconut
Instructions
Place 1 ½ cups water in the bottom of the Instant Pot. Top water with metal trivet. Lightly oil six jars and set aside.
In a mixing bowl, combine mashed banana, coconut sugar, crushed pineapple, liquefied coconut oil, egg or egg substitute and almond milk. Whisk well to combine.
In a second mixing bowl, combine flour, baking soda, sea salt, cinnamon and nutmeg.
Make a well in the center of the dry ingredients. Pour wet ingredients into well. Stir to combine.
Fold in chopped pecans.
Using a 1/3 cup measuring cup, distribute batter into each of the six jars.
Top the batter in each jar with about ½ Tablespoon of shredded coconut.
Cover each jar with foil and place atop trivet in the Instant Pot.
Place the lid on the Instant Pot, checking to make sure the steam valve is set to close. Set for 25 minutes on Manual High Pressure.
When the 25 minutes of cook time has passed, allow 10 minutes of Natural Pressure Release with the keep warm/cancel button illuminated, then carefully release any remaining pressure.
Remove jars with a potholder or canning jar tongs. Turn muffins out when you are ready to eat or store in the jars, covering for storage once they have completely cooled.

More Gluten-Free Muffin Recipes (and More) from In Johnna's Kitchen That You Should Check Out
~ Cinnamon Sugar Donut Muffins (featured on gfe)
~ Soften Saturday: Being Soft to Less Than Supportive Folks
~ Sweet Ginger Sriracha Roasted Cashews
~ The Very Best Jackfruit Recipes, BBQ and Beyond
Today's Giveaway
Update: All the giveaways are now closed. Congratulations to the winners and thanks to all who participated!
~ Cookbooks:
The Wheat-Free, Meat-Free Cookbook: 100 Gluten-Free Vegetarian Recipes (two winners, co-sponsored by author Kalinda Piper and gfe)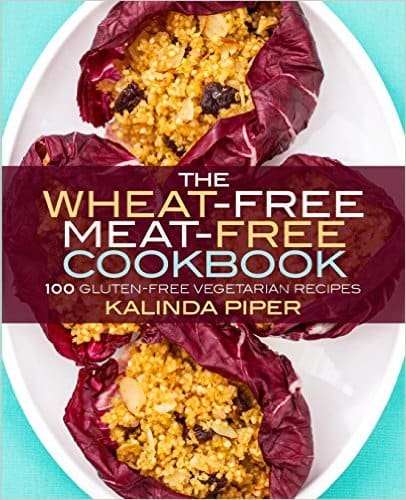 Kalinda is known for easy-to-follow, tasty gluten-free and vegetarian recipes. I'm particularly fond of her cupcakes myself! But a person cannot live by cupcakes alone (or muffins for that matter but sometimes we try), so her cookbook has recipes in every category: breakfasts, snacks and appetizers, soups, bread, sides, mains, and desserts.
There are 48 main dishes. Sometimes entrees are a struggle for those who eat gluten free and vegetarian—or one can easily fall into a rut with their eating—so having so many main dish recipes may be very helpful.
and
Paleo Cooking With Your Instant Pot: 80 Incredible Gluten- and Grain-Free Recipes Made Twice as Delicious in Half the Time (three winners, co-sponsored by author Jennifer Robins and gfe)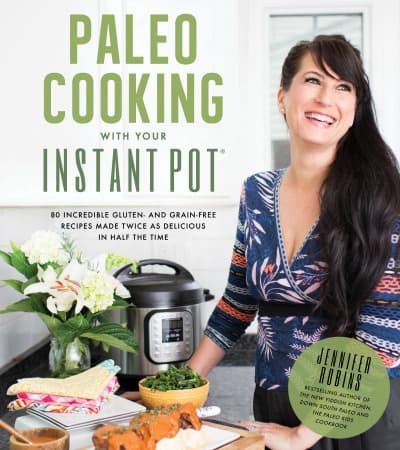 Jennifer's cookbook and individual recipes in it—such as beef stew, stroganoff, butternut squash bisque, chicken cilantro meatballs, and egg roll soup—get raves. Note that Jennifer sticks to her "Predominantly Paleo" theme in this cookbook so there are a few recipes that include potatoes and others where rice is included. For the latter, cauli-rice and often grain-free "noodles" are easily substituted. Incidentally, Jennifer's new Instant Pot cookbook, Affordable Paleo Cooking with Your Instant Pot: Quick + Clean Meals on a Budget, is now available!
You can also use the "Look Inside" feature on Amazon to learn more about these cookbooks by clicking on the cover images on the left side of their Amazon pages.
~ Baking/Cooking Ingredient:
Tropical Traditions Gold Label Coconut Oil (32 oz) (1 winner; sponsored by gfe)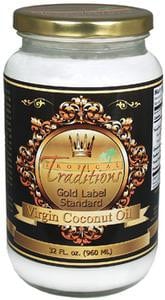 I've been using Tropical Traditions products for years. This coconut oil stays on my stove top, ready to go!
Grand Prize Giveaway
See all 10 prizes here. Shown are the top six prizes (per monetary value—they're all tops in my opinion). Again, this giveaway is open to everyone, everywhere!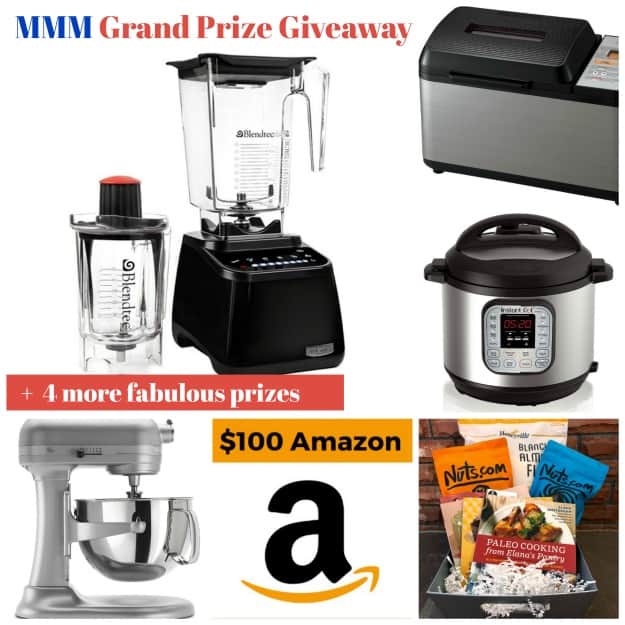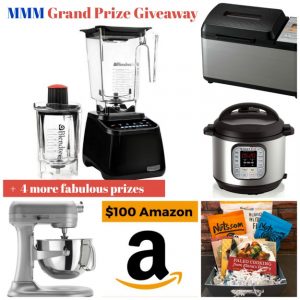 Originally published April 2, 2018; updated July 27, 2021.