For affiliate links and as an Amazon Associate I earn from qualifying purchases.
This year's other March Madness is over now but, thankfully, March Muffin Madness (MMM) continues on! Today's muffin recipe is Gluten-Free Snickerdoodle Muffins.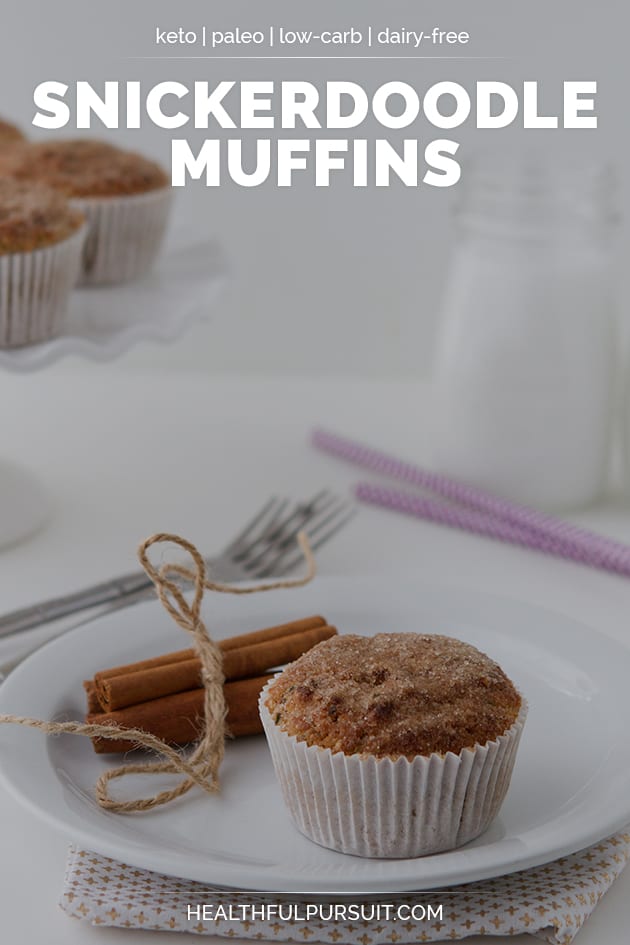 As most of us know, a snickerdoodle is a type of cookie made with butter or oil, sugar, and flour, and rolled in cinnamon sugar. The cinnamon-sugar combination—and, therefore, the Snickerdoodle flavor—is a classic one and loved by so many! Today's recipe simply takes that flavor concept and applies it to muffins. In this case, it's applied to gluten-free Snickerdoodle Muffins that are also grain free, dairy free, paleo, low carb, and keto.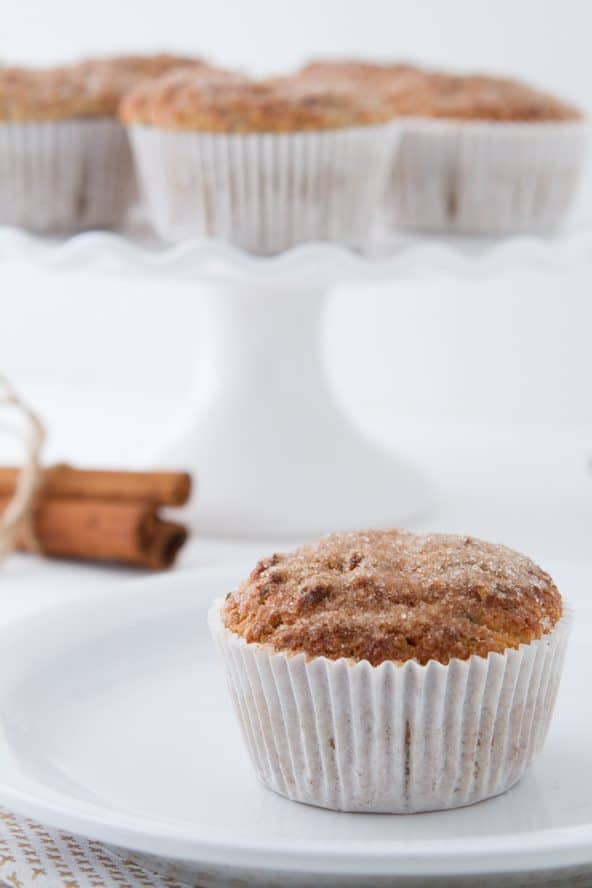 Read on to get the recipe for these wonderful gluten-free Low-Carb Snickerdoodles Muffins, learn more about the creator of these muffins (and so many other delicious recipes and cookbooks), see what today's daily prizes are (copies of this author's latest cookbook and a key ingredient—one of my favorites, albeit an optional one—in today's recipe), and, of course, be sure that you've gotten in your entries for the overall grand prize giveaway.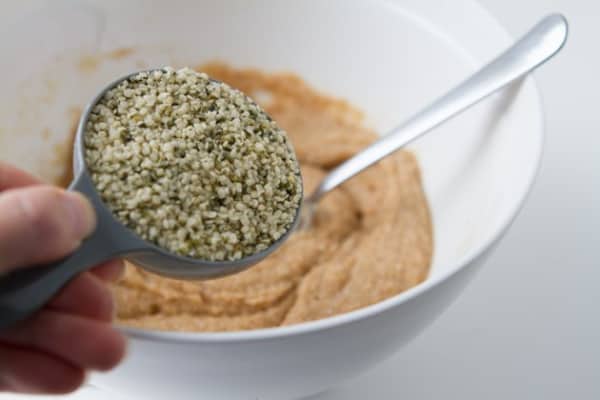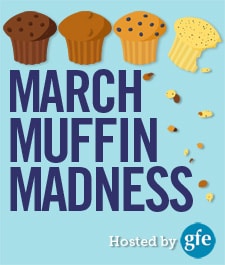 See the whole lineup of bloggers, blogs, and muffin recipes here.
Healthful Pursuit
I've been following Leanne Vogel of Healthful Pursuit for many years now. She has evolved from someone who has eaten healthy gluten-free, grain-full, and vegan recipes to healthy grain-free recipes to paleo and low-carb recipes and, finally, to keto recipes as keto is her way of living now.
You can read more about Leanne and her keto lifestyle here. Leanne and her website (and cookbooks) have most definitely evolved but one thing that has not changed is Leanne's commitment to living her best life—and helping her readers do the same—with healthy and delicious recipes!
If you're interested in Leanne's personal story (it's a very compelling one) and the keto lifestyle—both how it has impacted her health and in general—you'll want to check out her latest cookbooks, the bestselling The Keto Diet: The Complete Guide to a High-Fat Diet, with More Than 125 Delectable Recipes and 5 Meal Plans to Shed Weight, Heal Your Body, and Regain Confidence and The Keto Diet Cookbook: 140+ Flexible Meals for Every Day, as well as her podcast, The Keto Diet Podcast. All are highly rated!
Incidentally, if you're a lover of travel, you might also want to check out Leanne's other blog, Explorking, which she co-authors with her husband. There, they chronicle their travels all over the world. They started their travels in an RV. As I write this, they're continuing their explorations, their "explorking," via sea, on a boat. Your wanderlust will be satisfied for sure!

More Gluten-Free Muffin Recipes (and More) from Healthful Pursuit That You Should Check Out
~ Grain-Free Vanilla Pear Muffins (featured on gfe)
~ Grain-Free and Vegan Cranberry Sauce Muffins
~ Nacho Cheese Cauliflower Tots
~ No-Fuss Skillet Chocolate Cake
Gluten-Free Snickerdoodle Muffins Recipe (Keto)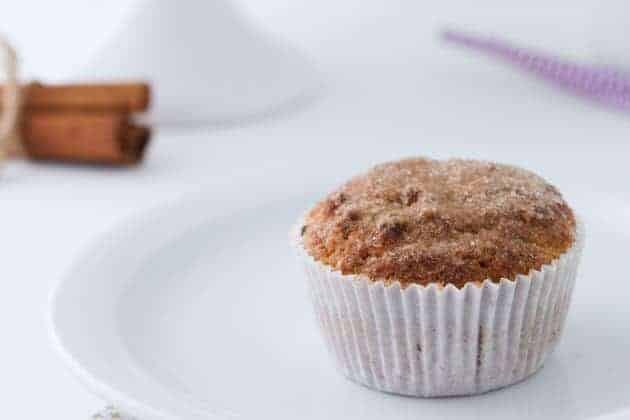 Yield: 12 muffins
Gluten-Free Snickerdoodle Muffins (Keto)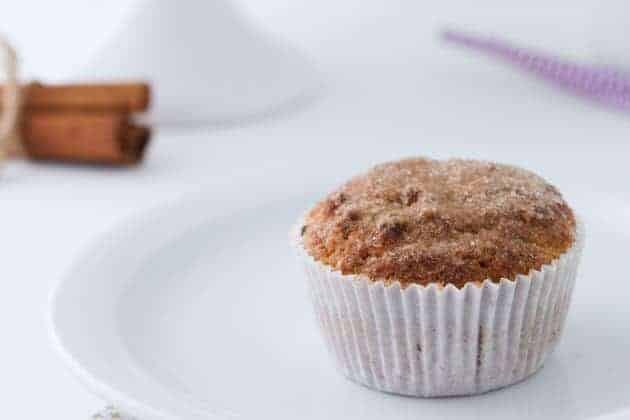 Leanne says these muffins are: "The perfect keto treat! Low-carb ketogenic snickerdoodle muffins with crackled tops sprinkled with cinnamon "sugar." Note that hemp hearts (raw hemp seeds) are optional in this recipe but they add a slightly nutty taste as well as significant fiber and protein to the muffins.
Ingredients
Batter Ingredients
2 cups (220 g) blanched finely ground almond flour
⅔ cup (130 g) monk fruit or erythritol (see notes)
4 teaspoons baking powder
4 teaspoons ground cinnamon
½ teaspoon sea salt
4 large eggs
½ cup (120 ml) melted coconut oil (see notes)
½ cup (120 ml) non-dairy milk
2 teaspoons vanilla extract
⅔ cup (100 g) Manitoba Harvest Hemp Hearts (optional; see notes) 
Cinnamon-Sugar Topping
2 tablespoons melted coconut oil (see notes)
¼ cup monk fruit or erythritol (see notes)
2 teaspoons ground cinnamon
Instructions
Preheat oven to 350°F (177°C) and place 12 muffin liners in a 12-count muffin tin.
Place almond flour, erythritol, baking powder, cinnamon, and sea salt in a large bowl. Mix until combined.
In a separate smaller bowl, whisk eggs, melted coconut oil, milk, and vanilla extract. Then, add the egg mixture to the almond flour mixture and stir until fully combined. Then, fold in the hemp hearts.
Divide the batter between the prepared muffin tins and transfer to the preheated oven. Bake for 15 to 18 minutes, until the tops are golden.
Meanwhile, prepare the cinnamon sugar topping by placing the coconut oil in a small dish and combine the erythritol and ground cinnamon in a small bowl. Once the muffins are done, one muffin at a time, brush the top with coconut oil before placing it over the top of the cinnamon sugar bowl and sprinkling it with the cinnamon sugar. Lightly shake of excess and repeat with remaining muffins. Store in a sealed container in the fridge for up to a week, or in the freezer for up to a month.
Notes
Shirley here ... I'm adding the following notes to Leanne's recipe, based on Leanne's discussions with readers on this recipe, for folks who follow different gluten-free diets or don't have some of the ingredients in the recipe on hand.
If you do not have hemp seeds, Leanne says that you can substitute flax seeds or any seed of choice.
You can substitute any other granulated sugar that fits your personal dietary requirements for the monk fruit or erythritol. One reader asked about substituting stevia and Leanne recommending using less stevia than the amount called for sweetener in the recipe.
Another reader used confectioner's Swerve for the batter and granulated Swerve for the topping.
Melted butter can be used in place of coconut oil.
One of Leanne's readers even made this recipe as "brownies" by spreading the batter in a baking pan and increasing the baking time to 40 minutes. (She kept the oven temperature the same.)
Today's Giveaway
Update: All the giveaways are now closed. Congratulations to the winners and thanks to all who participated!
~ Cookbooks:
The Keto Diet: The Complete Guide to a High-Fat Diet, with More Than 125 Delectable Recipes and 5 Meal Plans to Shed Weight, Heal Your Body, and Regain Confidence (4 winners; sponsored by author Leanne Vogel)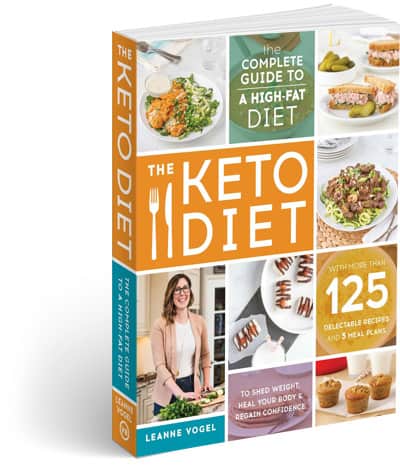 At 448 pages and weighing 4 pounds, Leanne's new book is much more than a cookbook. As the title says, it's a "complete guide" to all things keto. Leanne jokes that her cookbook "also works great for in-kitchen dumbbell curls between recipes." Joking aside, it speaks to Leanne's commitment to offering a comprehensive guide to the keto lifestyle. Her book garners 4 ½ stars on Amazon, getting raves from the readers who have actually used her book to get healthier.
You can also use the "Look Inside" feature on Amazon to learn more by clicking on the cover image on the left side of its Amazon page. I recommend that you do that because you know the type of info that you're looking for and I simply can't do a review in a quick blurb. (Note: I do plan to share more of a review on The Keto Diet later on gfe.)
~ Baking/Cooking Ingredient:
Manitoba Harvest Hemp Hearts, 16 ounces (1 winner; sponsored by gfe)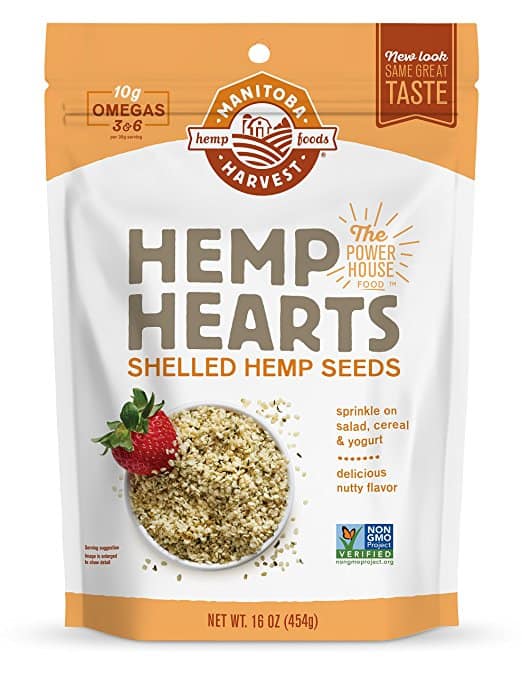 I love hemp hearts! Otherwise, known as shelled hemp seeds, these tiny kernels add a bit of a nutty taste to recipes. I love them on salads and in smoothies, salmon cakes (the best salmon cakes, I should add!), and chocolate chip cookies. A little goes a long way with hemp seeds and that's a terrific thing because they can be a bit pricey.
Grand Prize Giveaway
See all 10 prizes here. Shown are the top six prizes (per monetary value—they're all tops in my opinion). Again, this giveaway is open to everyone, everywhere!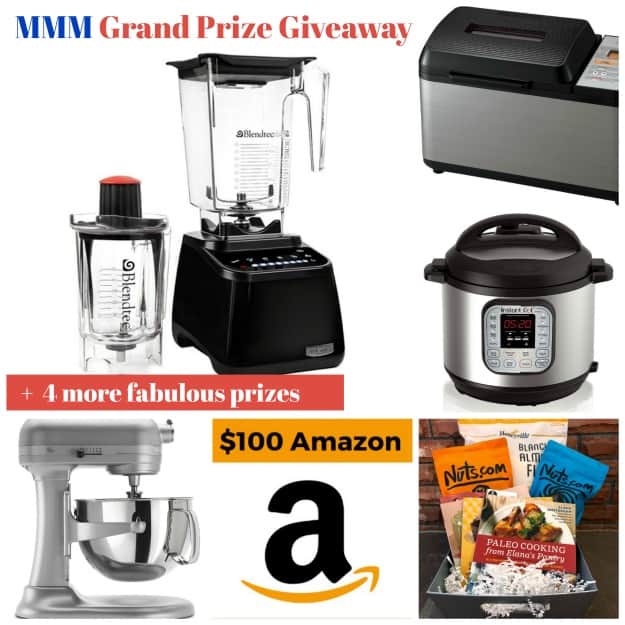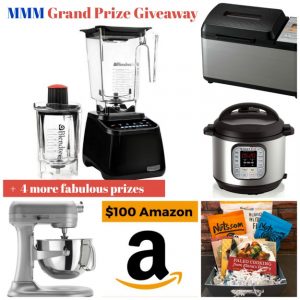 Originally published April 3, 2018; updated November 6, 2021.