For affiliate links and as an Amazon Associate I earn from qualifying purchases.
Welcome back to Gluten-Free Wednesdays (GFW)! GFW is the weekly blog carnival event that I co-host with my friends Linda of The Gluten-Free Homemaker (sadly, this site is no longer active) and Lynn of Lynn's Kitchen Adventures. All gluten-free food-related posts are welcome, so GFW is a great opportunity to learn about living gluten free via recipes, safe dining options, the best ingredients for the best results, and much more. Spoiler alert: This week I'm featuring recipes for Double Chocolate Pound Cake, Low-Carb Bun, Mini Cupcake Bouquet, and Paleo Empanadas.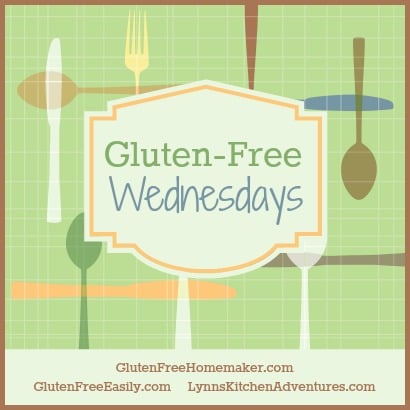 Check out all the links throughout the event and link up your gluten-free food posts if you're a blogger. Remember that you only need to link up to one of our blogs, but your post(s) will show up on all three! (Be sure to scroll down and read the rules/guidelines first though.)
My Highlighted Posts from This Past Week
~ On gfe:
~ A Chance to Give Back to Our Friend Jules Shepard (gfjules.com) ~ If you haven't heard, our friend Jules—who serves as one of our most passionate gluten-free advocates, a gluten-free baking expert, and much more—needs our help. Let's give a little love back to Jules who's always been there for us!
~ HONOR Your Body: How to Recover After Being "Glutened" (i.e., Gluten Exposure) ~ I thought it was timely to share this post as I was just glutened and there are always folks in the gluten-free community lamenting being glutened despite following their usual precautions. Be sure to read the post with advice from many in the gluten-free community and at least skim the comments where readers share what's worked for them. This is a good post to bookmark and/or print out and highlight remedies that make sense to you or that you'd like to try in the future.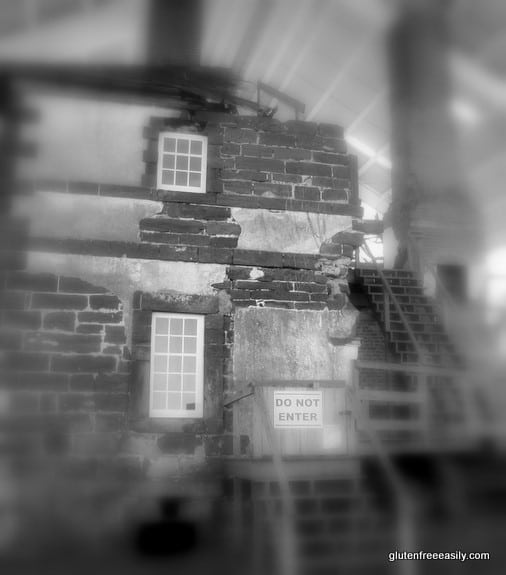 The Most Popular Post on Gluten-Free Wednesdays Last Week
~ Double Chocolate Pound Cake from Fairy Wings and Pixie Dust ~ Jolene's recipe is gluten free, vegan, and, in fact, Top 8 allergen free. Pretty appealing, especially with the simple frosting made from coconut oil and chocolate chips!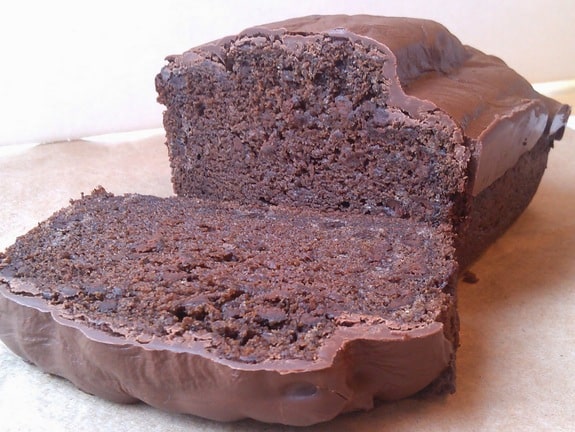 My GFW Post Picks from Last Week
It's always difficult to choose just a few to highlight, so I hope you look over all the posts each week, but here are some that made me click right away:
~ Low Carb Bun for One (courtesy of the Wayback Machine archive) from Free Range Cookies (unfortunately, this site is no longer active) ~ This gluten-free, grain-free, dairy-free bun is terrific when you only need—or only want—one bun, which is pretty often for many of us. Linda's recipe can be baked in the microwave or the oven. I bet you're already thinking of what you'll serve on your bun!
~ Mini Cupcake Bouquet with Blueberry Frosting from Petite Allergy Treats ~ Laura sure knows how to take mini cupcakes up several notches. Who doesn't want to reach out and grab your own cupcake "flower" from this bouquet which she shared in a guest post over at Fearless Dining? They're gluten free, dairy free, vegan, and Top 8 allergen free, but use the concept to make your bouquet however you like. These would make a super special birthday treat for a loved one!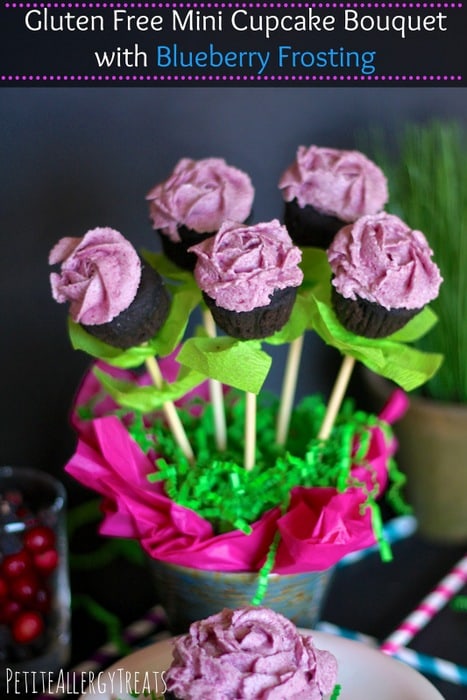 ~ Paleo Empanadas from Predominantly Gluten Free ~ While most empanadas are made of corn and easily made gluten free, making grain-free empanadas can be a bit more challenging. Find out which "secret ingredient" Jennifer used to make her mouth-watering empanadas.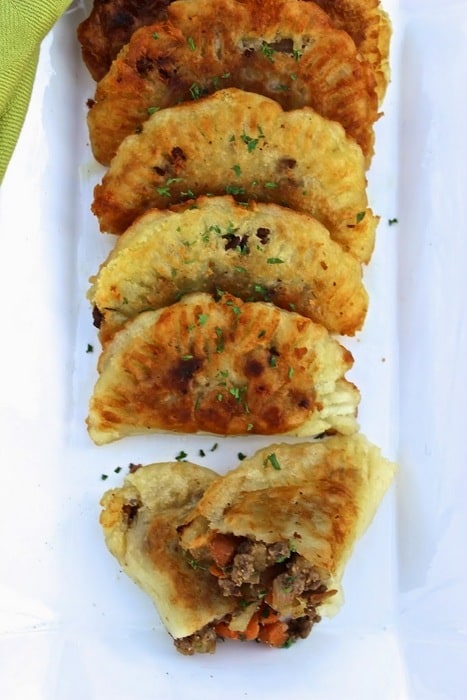 The Carnival
What you need to know before linking up:
~ Your link must be related to the gluten-free diet.
~ If you're new, please read the guidelines.
~ Leave a link back to this blog or one of the co-hosts. We do not highlight or share any recipes that do not link back. (If you've never linked up to a carnival before, you can see how I like to link back in the last line of my gfe post(s) above.)
~ We appreciate you joining in!
Note: Linking up indicates you are giving permission for us to share your submitted photo and your link via social media or in next week's post if it is selected as the most popular post for the week or featured as a highlight.
Originally published April 30, 2014; updated February 26, 2022.