For affiliate links and as an Amazon Associate I earn from qualifying purchases.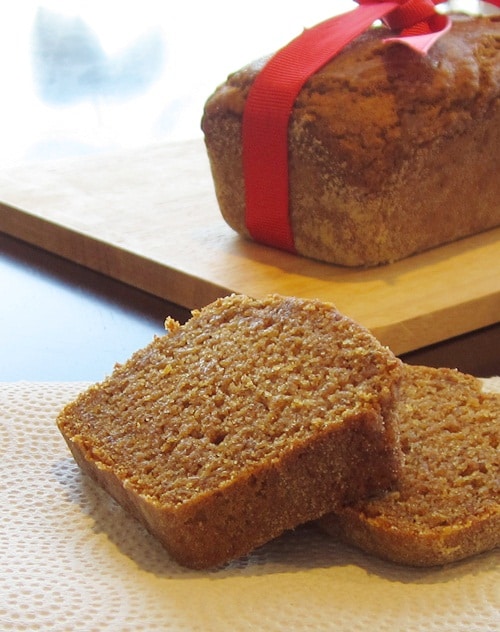 photo courtesy of Alisa Fleming (Alisa Cooks and Go Dairy Free)
It's Day 21 of our 26-day, 25-blogger, almost 100-prizes Home for the Holidays … Gluten-Free Style event! Today my dear friend Alisa (Alisa Cooks and Go Dairy Free) shares Holiday Pumpkin Bread. Gluten free and vegan (so dairy free and egg free)—and clearly delectable!—this pumpkin bread was inspired by Alisa's family memories. Alisa has been one of the "honorary" gluten-free bloggers for quite some time. She's never had a problem making wonderful gluten-free recipes for either of her sites, even though it's not been her primary focus. However, she's currently cooking and eating gluten free. This recipe was her first attempt at gluten-free, vegan pumpkin bread and she nailed it the first time around—woohoo!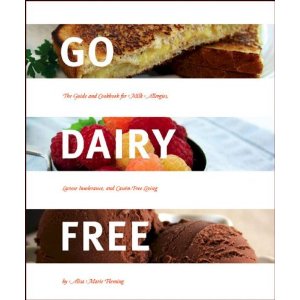 So many of us who are gluten free are also dairy (or casein) intolerant, Alisa is our "go to" expert in this area. Her book, Go Dairy Free, is the authoritative resource on this subject. You can read my review of Go Dairy Free as well as get Alisa's fabulous truffle recipe here! Her book has been one of our prizes for this event and there's one more copy coming up for a giveaway; stay tuned.
Of course, Alisa not only shared a great recipe, she's also giving away several great prizes … let's see what they are, shall we?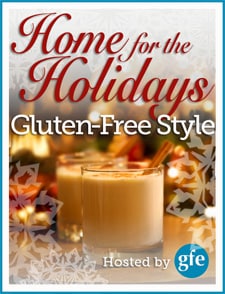 The Gluten-Free Asian Kitchen ~ There has been such excitement—and warranted excitement at that—about this cookbook from Laura B. Russell. So many of us miss our Asian food terribly, but eating Asian food out can be a mine field. Avoid taking chances and just make recipes from Laura's cookbook!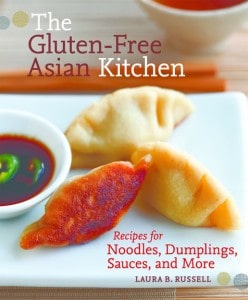 The Gluten-Free Diner Cookbook and The Whole Gang Totebag ~ Diane Eblin of The Whole Gang is the author of The Gluten-Free Diner Cookbook. Inspired by Guy Fieri's Food Network show Diners, Drive-Ins, and Dives, Diane created an e-cookbook that gives you the recipes for those diner favorites that you can rarely eat safely when dining out. You can read my review of her cookbook here.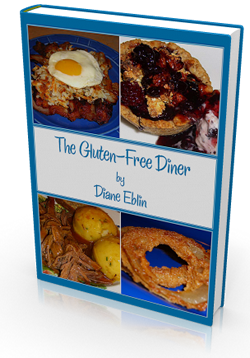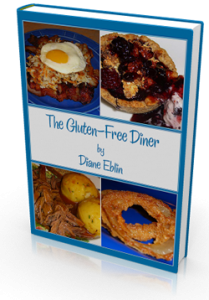 7 Quick-Start Tips to Living a Healthy Gluten-Free Fit Life (2 copies) ~ Erin Elberson (Gluten-Free Fitness and Nutrition) walks you through transitioning to living gluten free and well in her e-book. You can read my review here.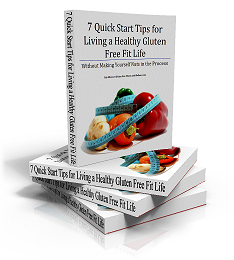 Delight magazine ~ Most of us get a magazine or two each month, but how about a magazine that has great articles, reviews, recipes, and more, and they're all gluten free? Now that is a delight!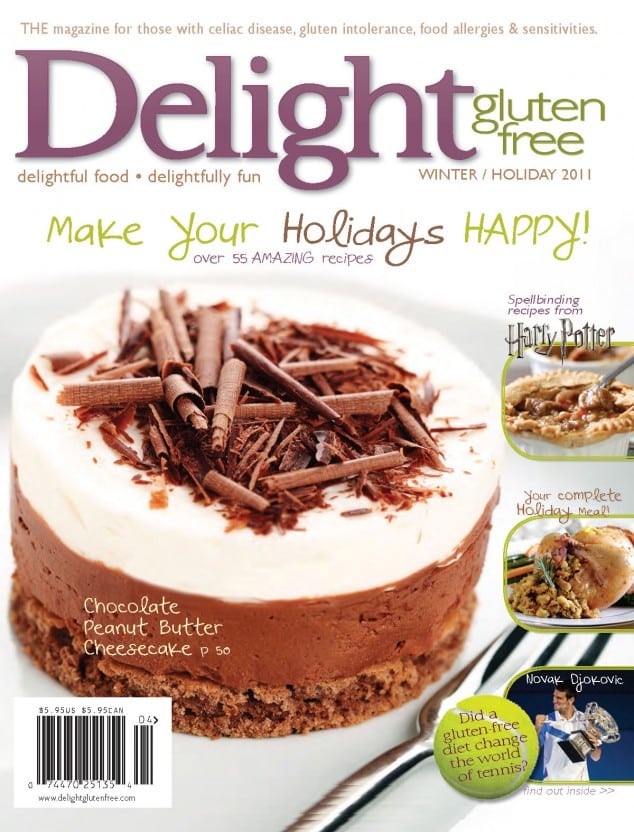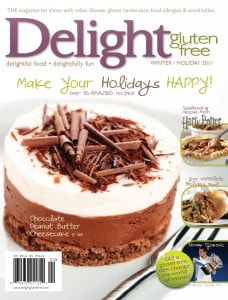 Remember that all entries also qualify you for special giveaways as well as the final giveaways (Caveman Cookie gift packages of $89 vaue; Free From Gluten $150 shopping spree, and a Vitamix—the 5200 Super Healthy Lifestyle package of $550 value). In the next post, I'll be announcing the giveaway winners from this past week, including the three winners of Jules Gluten Free products and the latest winner for Katie Chalmers' Mommy, What Is Celiac? book with a cupcake holder. (Note that there's currently a 30% discount on Katie's books!) Our Home for the Holidays … Gluten-Free Style event continues through Friday, December 23rd. You can see the list of remaining bloggers here, but visit Alisa's blog right now to enter the latest giveaway (ends Tuesday, December 20th at midnight PST). And here's a heads up for tomorrow, Monday … we'll be over at Linda's (The Gluten-Free Homemaker); please join us.