For affiliate links and as an Amazon Associate I earn from qualifying purchases.
Is spelt gluten free? Let's talk about that today.
I am betting that many of you have been offered spelt as a "gluten-free option" or "safe for the gluten intolerant" at one time or another. Maybe you even know someone who eats spelt and says that they do so because it doesn't cause them any problems like other gluten. They insist that they eat it from time to time without issues.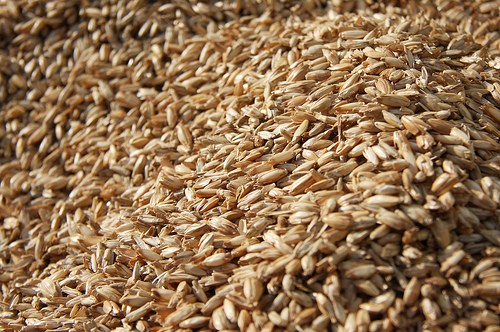 My late mother-in-law presented me with a loaf of spelt bread when we started passing the food when we were at her house for Thanksgiving one year. She'd bought it at an arts and craft fair from an "artisan bakery" home business because it was labeled as "safe for the gluten intolerant."
When she held that loaf of bread out to me, after making that statement … well, it was a very awkward moment. I swallowed hard and told her that it was really sweet of her to go to the trouble of purchasing special bread for me, but spelt bread was actually not gluten free and, therefore, not safe for me.
I said that I was sorry that the baker had misled her with his label. There was immediate silence in the room and, clearly, irritation felt by my mother-in-law and others at the table, so I said nothing more. I simply left it at that.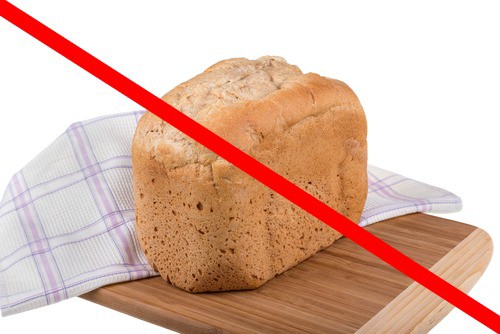 Another, more distant memory comes to mind … shortly after I went gluten free, we decided to head out early for a beach vacation. We decided to go halfway and stay at a bed and breakfast (B&B) en route.
This B&B was well established and had been under the same management since it had opened many years earlier. Of course, when I made the reservation, I asked the owner if he was familiar with preparing gluten-free breakfasts. He assured me he was.
There were about a dozen of us at breakfast and food was prepared buffet style, but the foods were in individual serving dishes with separate serving utensils, all placed well apart from each other. I happily ate my serving of frittata and watermelon with no issues.
As the owner cleared my plate, he apologized for having just run out of spelt and not being able to make spelt pancakes for me instead. An alarm went off for me, but I was new enough to being gluten free that I had just this little inkling of doubt about my own knowledge. (I thought to myself, "Is spelt gluten free? I don't think so.") Because I was suddenly unsure, I said nothing.
Is Spelt Gluten Free?
Of course, as soon as I got to our next stop, our destination beach house, and surfed the Net, I confirmed that spelt was NOT gluten free. I immediately emailed the owner.
I thanked him for our stay and let him know (very nicely) that spelt was not gluten free and unsafe for anyone who eats gluten free for medical reasons. He never replied. (NOTE: This information is not a generalization about B&B owners. We are huge fans of B&Bs and stay at them several times a year. It's extremely rare for me to have an issue with any food prepared for me.)
Not long after that, I attended a general presentation on celiac by a top gastroenterologist. One particular slide still sticks out in my mind. It was a chart of the entire gluten-full grain "family" and spelt was clearly a member of the family tree. (It was an excellent, detailed chart, but I've never seen it since despite repeated efforts to locate it.)
At the time of this post, an article from Bloomberg news about Newman's Organics spelt pretzels has been making the rounds on the celiac listserve and other gluten-free forums. Basically, the news is that Newman's Organics spelt pretzels contain undeclared wheat. Admittedly, the article, which states both Newmans' Organics viewpoint and the FDA's viewpoint, is a bit confusing (but, unfortunately, isn't that often the case with labeling and distinctions regarding gluten?).
These spelt pretzels are labeled and marketed as wheat free, but the FDA states that spelt and wheat both belong to the genus Triticum and as such, spelt must be labeled as wheat. Newman's Organics CEO says the packaging will change per the FDA's direction, but at the time of this post, Amazon is still selling these pretzels as wheat free—a week after the article was published. However, for Vitaspelt pretzels, the ingredients show "spelt (wheat) flour." (I am not faulting Amazon, it is reporting the information that the manufacturers have provided.) Update: Thankfully, this information has since been corrected on Amazon. The product label now clearly shows "Contains: Wheat."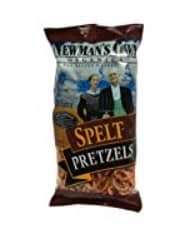 Bottom line #1:  Is spelt gluten free? No. Spelt contains gluten and if you are gluten free, you should not be eating any products that contain spelt.
Two gluten-free resource sites previously shared the story of a gluten-free teenager named Allison. Allison was a super active, very athletic teenager with celiac who competed in several sports.
Allison's mom started buying spelt bread mistakenly thinking that it was safe for her daughter. Allison started having all sorts of health issues, serious health issues, and not the kind of issues that she normally had.
She was getting worse and worse, barely able to function because of debilitating pain and weakness, much less compete in sports. Her doctors were baffled.
Then her mom saw something about spelt containing gluten and she realized the error that she had made. The bread was removed from Allison's diet and Allison slowly but surely returned to the thriving teenager she had been before gluten had re-entered her life.
I've never forgotten Allison's story and often share it with folks to show them how dramatic the effects of gluten can be on one who has celiac/gluten intolerance/non-celiac gluten sensitivity. (And, frankly, every time I read Allison's story I think about how many people are suffering needlessly because they remain undiagnosed.)
Along similar lines, an individual wrote in to a popular gluten-free newsletter recently regarding Ezekiel bread. She reported that Robin McGraw (better known as the wife of "Dr. Phil" McGraw) had stated on a recent episode of "The Doctors" that Ezekiel bread was part of her gluten-free diet.
The individual who shared the information on what Robin McGraw had stated knew that Ezekiel bread was not gluten free, but wanted to alert readers to the misinformation. She asked all readers to write to the producers of "The Doctors" show so they would be compelled to issue a correction of some sort.
If you are not familiar with Ezekiel bread,  typically, its ingredients include sprouted wheat, sprouted and malted barley, and spelt—so it's a real evil gluten triumvirate.  However, many say that it is either gluten free or that it has such a minimal level of gluten that it does not bother them. A rationale for eating it is offered; e.g., "the sprouting process, through enzymatic activity, changes gluten to a more digestible or tolerable state."
Bottom line #2:  Is Ezekiel bread gluten free? Ezekiel bread contains wheat, barley, and spelt so, clearly, Ezekiel bread contains gluten. If you are gluten free, do not eat it.
How about you? Have you been offered either/or products or recipes that contain spelt or Ezekiel bread as a safe option on a gluten-free diet? Even when we are knowledgeable individuals, sometimes when another person speaks with authority we can begin to doubt ourselves.
We might even miss gluten-full bread so much that we're willing to take a chance and see if we do "okay" with spelt. That would be a big mistake.
Lack of a visible reaction does not mean that our body is not reacting. In fact, studies have shown that it can take a very long time before gluten exposure is reflected in follow-up celiac testing.
Sharing our stories with each other will help us learn the lesson better so we won't fall for the spin on spelt or forget what Ezekiel bread really is.
Update:  This post remains one of my most popular posts. I hope that means that folks are reading and learning that spelt is unsafe for those on a gluten-free diet. I have closed comments because on an ongoing basis I was getting comments from readers who insisted that spelt was safe and that they ate it without problems.
They only wanted to argue with me and prove me wrong while promoting spelt. (Some commenting even sold spelt and spelt products.) Sadly, I know that these individuals were deluding themselves and, as a result, would face further health issues down the road. This post is not intended to give a forum to folks promoting spelt; therefore, I closed the comments.
If you want to read more about spelt, my friend Debi at Hunter's Lyonesse shares lots of data on why spelt is not safe for those who are gluten free in her article, Spent on Spelt.
Read more important discussions on gluten-free living on gfe.
photo credit for first photo: Dinkelspelzen als Füllmaterial via photopin (license)
Originally published January 15, 2009; updated September 18, 2018.