For affiliate links and as an Amazon Associate I earn from qualifying purchases.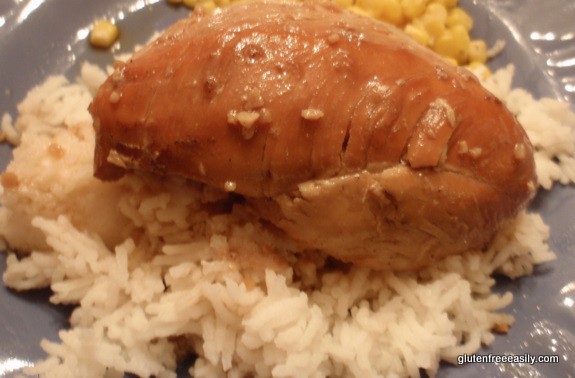 Full disclosure:  One complimentary copy of Totally Together: Shortcuts to an Organized Life was provided to me by Stephanie O'Dea. The copies for the giveaway were purchased by me. This is an uncompensated review. Opinions expressed here are strictly my own.
UPDATE: This giveaway is now closed.
Stephanie O'Dea is one of the most talented, inspiring, and yet down-to-earth folks I know. Long before she became one of my very good friends, I loved the gluten-free recipes she shared on her now famous blog, A Year of Slow Cooking. As most of you know, Steph launched her blog back in 2008 with the commitment to make a recipe in her slow cooker every day for a year. She shared the recipe and her results with a photo and "The Verdict." Although Steph doesn't make a recipe in her slow cooker daily any more, she still shares a lot of recipes on her slow cooking blog. Steph will be the first to tell you that she relies on her slow cookers (yes, plural!) as a way to simplify her life and provide meals and desserts that run from frugally delicious to divine. She also still delivers "The Verdict" for all her recipes. Steph comes up with some really great recipes (her comments attest to that), but every now and then she comes up with a dud. I love that she still shares these recipes … with repeated warnings. Most recently, she shared her "Fail" on Pineapple Salmon. It's reassuring to know that even kitchen gurus like Steph have fails.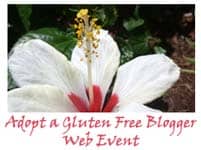 This month, for my adoption of Stephanie for Sea's (Book of Yum) Adopt A Gluten-Free Blogger event, I made Steph's Brown Sugar Chicken. Served over basmati rice with some of the heavenly sauce ladled over both the chicken and the rice, this dish was very good. Eaten cold right out of the refrigerator the next morning, for breakfast, lunch, for dinner … whatever … this dish is nirvana. Seriously. I will make this recipe again and again just so I can eat it cold. Mr. GFE can have his served hot, but I'm eating mine cold. Maybe I'll have another Lemon Drop Martini with it, too. (For dinner, of course.) The two seemed to be a winning combination.
I've written about Steph and her recipes before, here and here. The truth is I've made so many recipes of Steph's over the years, I don't remember them all (and I don't have photos of many). Some were from Steph's blog and others have been from her two cookbooks, the New York Times bestseller, Make It Fast, Cook It Slow, and her follow-up, budget-friendly slow cooker cookbook, More Make It Fast, Cook It Slow. All of Steph's recipes have been winners and here are a few from her slow cooking blog that I recommend wholeheartedly!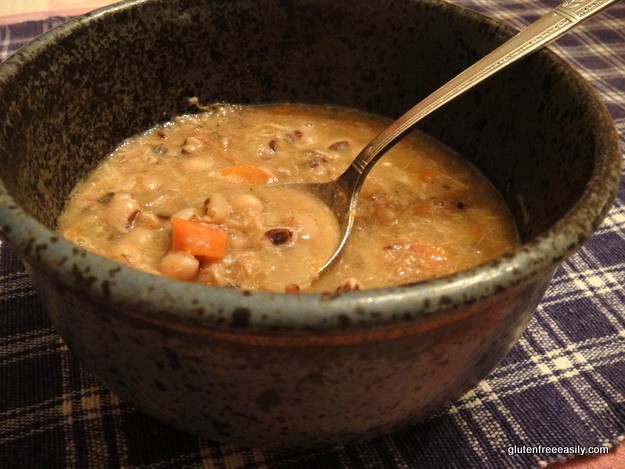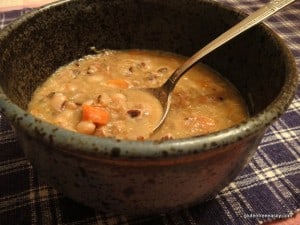 Cream Cheese, Sausage, and Rotel Dip
A few of Steph's recipes even led to some new gfe recipes:
My Black-Eyed Pea with Ham and Chicken Soup was adapted from Steph's Black-Eyed Pea Soup
My Garlic Teriyaki Chicken Wings were inspired by 20 to 40 Clove Garlic Chicken
My POM'd Pork was inspired by Pomegranate Beef
Another gluten-free friend and her family love Steph's Pizza Soup. As soon as the weather cools off, I'll be giving that one a try for sure.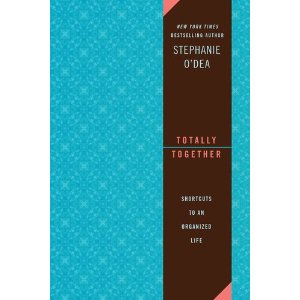 Steph's second blogging venture is Totally Together Journal—"an organizational site for the busy household." Released just this week, her "companion" book, Totally Together: Shortcuts to An Organized Life, is a compact, daily journal that offers exactly what it says. In the making for several years, this book is designed to make "you feel better—more in control, calm, and at peace when at home." There are daily, weekly, monthly, and seasonal checklists and tips. Meal planning is covered, with a ready-to-go grocery list and a chart. Inspirational quotes, easy recipes, and simple craft ideas are interspersed throughout. Stephanie just shared some of her organizational ideas in this article at the Huffington Post. Wendy's (Celiacs in the House) comment on that article summarizes the best of Stephanie and her book.
"Stephanie really lives her own advice and still manages to be a successful author, business woman and mom. It takes a lot of courage to say no to a lot of the online world and just get down to living life with a family and yet she does it and still succeeds in her career. The meal planning advice is also crucial to smoothly running household, especially if special diets are involved. There are so many distractio­ns and 'shoulds' that eat into family time and I admire Stephanie'­s ability to focus on what's most important so she doesn't miss out on the best of being a mom."
Steph also hosts her WebTV, including Gluten-Free TV (she interviewed me for the very first episode—so honored!). All of her online ventures can be found on her new "umbrella" site, www.stephanieodea.com. Her recipes are also featured on ABC's Good Morning America website. Stephanie is amazing! How does she do it all? Just like Wendy said … "she lives her own advice."
Totally Together: Shortcuts to an Organized Life can help you reach your own daily goals with ease and grace.
Here are some other reviews (and some giveaways) of Totally Together.
I'm giving away five copies of Steph's new book, Totally Together: Shortcuts to an Organized Life. The giveaway ends Friday, August 12, at midnight, Eastern. 

Only one entry is required to enter the giveaway, but you may do more (as shown below) to get additional chances: 

Leave a comment sharing a favorite recipe of Stephanie's from A Year of Slow Cooking, share benefits of being a Totally Together Journal reader, or just state why you'd like to win Steph's new book.

~ Subscribe to gfe via reader or email. Leave a comment.

~ Follow gfe on Twitter. Leave a comment.

~ Like gfe on Facebook. Leave a comment.

~ Subscribe to Totally Together Journal and/or A Year of Slow Cooking. Leave a comment.

~ Follow Steph on Twitter. Leave a comment.

~ Tweet about the giveaway. Leave a comment.

~ Share the giveaway on Facebook. Leave a comment.