For affiliate links and as an Amazon Associate I earn from qualifying purchases.
This month, I'm so excited to host the terrific Adopt a Gluten-Free Blogger event! Originated by the delightful Sea at Book Of Yum, the event has been going on for a few years now and, just as Sea intended, it's a wonderful way to meet fellow bloggers, introduce others to new bloggers, and, of course, try new gluten-free recipes.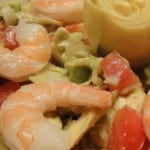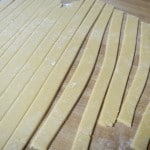 We all leave comments on others' blogs in response to recipes and photos that make our mouths water. Comments like: "Oooh, yummy. I sooo want to make that!" or "I'm definitely making that soon." But, then life intervenes and months pass and we still haven't made that recipe that we truly wanted to make. This event gives you an excuse to take a break from your daily routine and do just that! If I hadn't participated in Adopt a Gluten-Free Blogger, I would not have made Pete and Kelli's (No Gluten, No Problem) Pasta with Shrimp Marinara and Brownies; Kate Chan's (Gluten Free Gobsmacked) Cheese Rolls and Pizza Crust; Melanie's (Gluten-Free Krums) Avocado Artichoke Salsa;  or Wendy's (Celiacs in the House) Savory and Sweet Crepes. It would have been a shame to miss out on making any one of those recipes and getting to know each of those bloggers just a little better.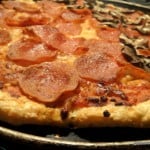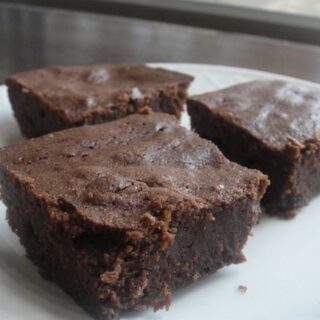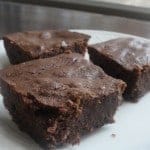 To sign up for this month's edition of Adopt A Gluten Free Blogger, leave a comment letting me know which blogger you plan to adopt. Here are the guidelines on how you can join in … nothing complicated.
1) Pick a gluten-free blogger whose recipes you admire and adopt them by commenting on this post with your name and blog name, and their name and blog name.
Notes:  The blogger's recipes must all be gluten-free or there must be a way to sort and read ONLY gluten-free recipes. A different blogger should be selected each time you participate. And, ideally, each blogger should only be adopted once.
2) Choose one (or two!) of your gluten-free blogger's recipes to try.
3) Make the recipe, photograph it, and write a post in your blog introducing the blogger and their recipe. Link back to this event announcement in your post.
Notes:  Follow the recipe as written, as closely as possible. And, please don't print the blogger's recipe on your post—just provide your reader a link to their original recipe.
4) Email me at [email protected] with your photo of the recipe, the URL of your post, name of the recipe, and the URL of the original blogger's recipe post.
5) After your post is published, submit your post's URL in a comment to this post, and if possible please try to visit two other blogger's posts that are posted here (and comment!). The idea is to make this a truly interactive event.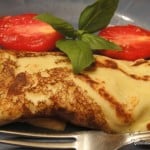 Deadlines:
Sign up BEFORE August 27 (loose deadline; late sign-ups are ok).
Post your review and email me by September 3rd (firm deadline—no kiddin'). (IMPORTANT: If you sign up and cannot complete this event by September 3rd for any reason, please email me at [email protected].)
**If you don't have a blog, you are still welcome to adopt a gluten-free blogger. Sign up here to adopt a blogger, write a review of one of their recipes, including your name (or pen name), the recipe URL, and recipe title. Then take a photo of the completed recipe (if you can) and EMAIL ME the review and photo. I'll happily post your reviews and photos as part of the roundup in September.**
If you're stumped on who to adopt, you can take a look at my sidebar for ideas or visit Sea's Gluten-Free Blogroll. Let's make this a mass gluten-free adoption!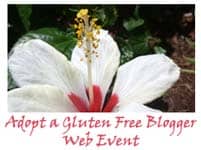 Adoption Sign-Up Sheet:
1. Iris at The Daily Dietribe (adopted by me)
2. Nancy at The Sensitive Pantry (adopted by Kim of Cook IT Allergy Free)
3. Me, here, at Gluten Free Easily (adopted by Iris of The Daily Dietribe)
4. Ricki at Diet, Dessert and Dogs (adopted by Valerie of City/Life/Eats)
5. Ali and Tom at The Whole Life Nutrition Kitchen (adopted by Hallie of Hallie's Daily Bites)
6. Amy of Simply Sugar & Gluten-Free (adopted by Zoe of Z's Cup of Tea)
7. Karina of Gluten-Free Goddess (adopted by Tia of Glugle Gluten Free)
8. Zoe of Z's Cup of Tea (adopted by Maggie of She Let Them Eat Cake).
9. Alta of Tasty Eats At Home (adopted by Amy of Simply Sugar & Gluten-Free)
10. Jenn of Jenn Cuisine (adopted by Wendy of Celiacs in the House)
11. Linda of The Gluten-Free Homemaker (adopted by Alea of Gluten-Free Flavor Full)
12. Lexie of Lexie's Kitchen (adopted by Heidi of Adventures of a Gluten-Free Mom)
13. Wendy of Celiacs in the House (adopted by Alta of Tasty Eats At Home)
14. Shauna of Gluten-Free Girl and the Chef (adopted by Lydia of At Home with Real Food)
15. Cheryl of Gluten-Free Goodness (adopted by Ricki of Diet, Dessert and Dogs)
16. Vanessa of Celiac Princess (adopted by Thomas of The GFCF Experience)
17. Kelly of The Spunky Coconut (adopted by Jen of Gluten-Free Life with Jen)
18. Karina of Gluten-Free Goddess (adopted by Kirstin of Our Gluten-Free Family)
19. Raj and Sonia of Flip Cookbook (adopted by Tracee of Mrs. Ed's Research and Recipes)
20. Jeanine of Baking Beauties (adopted by Kathleen of I Made Toast)
21. You (and your adoptee) are next! (Yes … a few late entries would be great. Choose someone who has not yet been adopted, please.)
Shirley
Not just gf, but gfe!