For affiliate links and as an Amazon Associate I earn from qualifying purchases.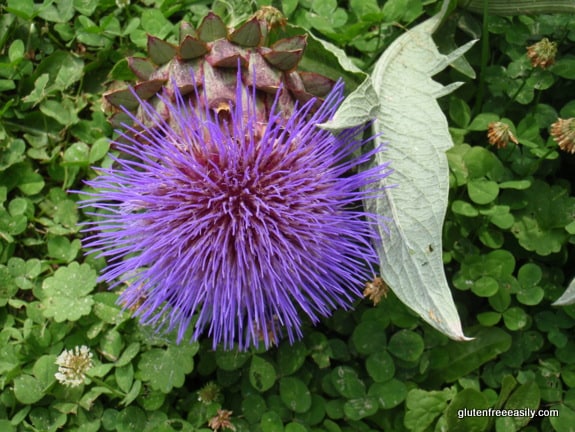 Close-up of Artichoke Flower at Stratford Hall
So every time I think I'll catch up here at gfe, it just doesn't happen. For example, I planned to post my GFE Virtual Support Group (VSG) post last Tuesday—and that was after an earlier delay—but it's still not up. I originally planned to add it to this post, but even I balk at a post that long. Sigh. But that's only a momentary sigh, because such is life and I'm living it and it's important to remember that is always a very good thing! Another reason that the GFE VSG post is delayed is that it seems to have gremlins or unknown gods conspiring against it. Seriously. I will make a bunch of changes and then before I hit "Save," my computer freezes. Or versions of my file disappear. And I can't find the temporary files to restore them. But lost edits are small potatoes in the grand scheme of things, right? The GFE VSG post will be up next and I'm  hoping that once it's published, these mysterious issues will disappear.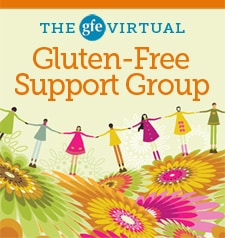 One big factor in my online time (or lack thereof) is that I'm back working full time in my "other job" these days. That's good, too. It just keeps me super busy and a bit behind here no matter what I do. However, yesterday and today, I had to come home from work almost immediately after arriving as they are painting in our office. I simply can't tolerate paint fumes. Yesterday I was very proactive and left the office before feeling any effects, but today with several of the rooms already painted from yesterday, the painters painting near my office, and an assignment I had to complete, I did not get out as quickly. And I suffered majorly as a result. I came home and had to take a very long nap and am now still trying to detox. So I went for an "emergency" massage earlier this evening. I'm hoping that will make a big difference. Both my brain and body initially felt like mush, but my head is a tad clearer since the massage. Otherwise, I'm following much of the same protocol that I do when I get glutened. (I wish Diane of The Whole Gang was here to make me some of her amazing juice, which she used to recover from chemical exposure.) I've found that almost all of my gluten-free friends react very strongly to chemicals of any kind. Do you? I've read varying opinions on the reason for this connection, but would be interested in anyone's input or personal experiences.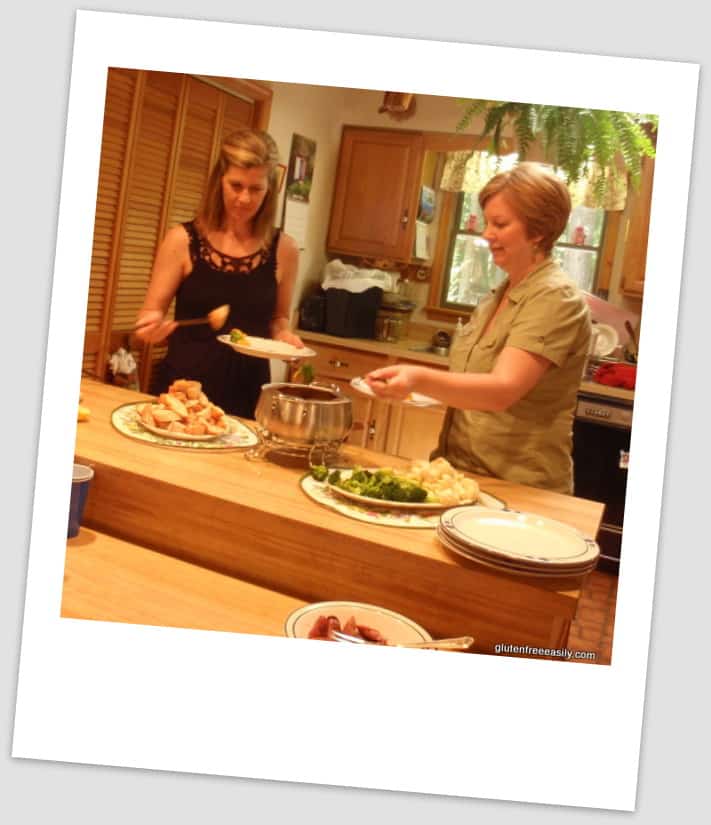 Heather (Gluten-Free Cat) and Linda (The Gluten-Free Homemaker) Sampling "Chedda" Fondue
In other news, I've been staying busy with some other truly great stuff like just hosting 7 gluten-free bloggers/friends over 5 days at my house—yes, in person! Woohoo!! I'll be sharing more later and so will some of those who attended, but Debi (Hunter's Lyonesse), Diane (The Whole Gang), Johnna (52 Sweets and all her blogs), Heather (Gluten-Free Cat), Kim (Cook IT Allergy Free), Linda (The Gluten-Free Homemaker), and my friend Jennifer, were at my house for loads of fun and, of course, amazing gluten-free food! Check out Diane's post with her video of us all enjoying the dairy-free Chedda Cheese Fondue she made.  Man, that was good! The recipe comes from The Ultimate Un-Cheese Cookbook. (Diane shares the recipe in her post with permission of the author.) Heather was even inspired to create a new series based on our retreat food: On Their Blogs By Their Own Hands. She's sharing her review of two recipes from gfe (she did a gorgeous job making one of them) and a few more words on our retreat today. And as I said, I plan to share a bunch of photos and a few words soon, too. Oh, and while we were having what Mr. GFE called my "slumber party," he was off completing his 500th logged recreational dive in Little Cayman. A pretty neat milestone for someone who loves to scuba dive! (He's the third from the left in this shot.)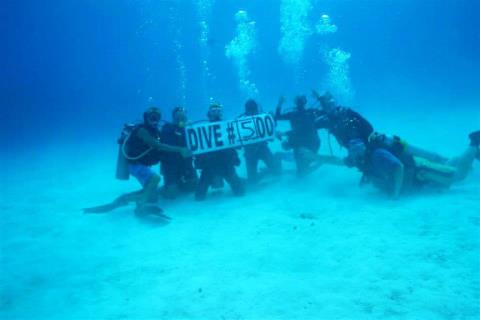 Mr. GFE's 500th Dive
At the tail end of our gfe retreat, the Paleo Parents—Stacy and Matt—and their super cute, super active "Paleo Kids"—Cole, Finian, and Wesley—presented at my June support group picnic meeting. Both Heather and Debi were still at my house, so luckily they got to attend as well. Matt and Stacy gave a wonderful, down-to-earth, informative presentation and then signed copies of their wildly popular cookbook, Eat Like a Dinosaur: Recipe and Guidebook for Gluten-Free Kids. Let me just say that lots of "big kids" were happily purchasing their book or getting their copies signed! (I will share all on this event in my July GFE VSG post.)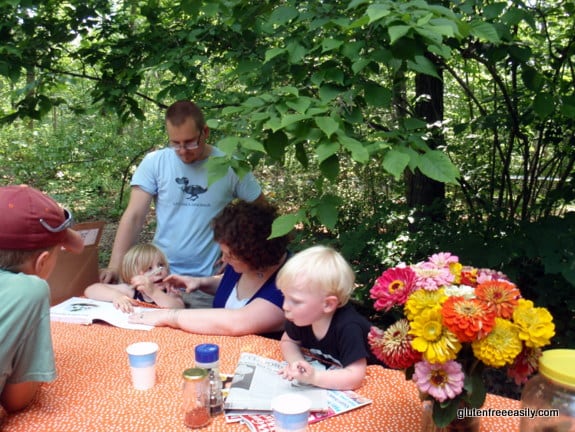 Paleo Parents and Two of Their Three Boys Help Sign Eat Like A Dinosaur
Speaking of sharing, I continue to share a ton of fantastic recipes, tips, and info via from others via my status updates on my gfe Facebook page. However with recent Facebook changes, you may not be seeing my gfe status updates in your feed. I've read that only about 20% of what one wants to see is actually getting through. Facebook has put the emphasis on "promoted" (i.e., paid) posts/status updates and I have no intentions of paying to post on Facebook. To ensure you continue to see all my gfe updates, be sure to "like" gfe on Facebook and then hover over the "Liked" area (or click on it if necessary) and click on "Show in News Feed." (See below.)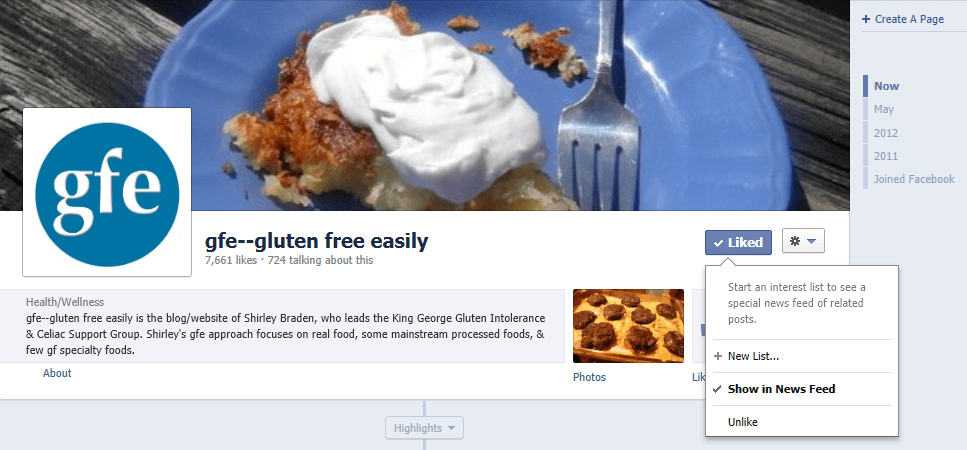 Much other great stuff has been going on …
I was quoted in the most recent issue of one of my favorite gluten-free publications, Gluten-Free Living, in an article by Amy Ratner titled, "Should I Worry About Gluten in Sauces and Marinades?" The frustration with a dish/food item being gluten free except for soy sauce was cited. The quote from me was my request to food manufacturers to simply use gluten-free soy sauce all the time to keep those of us who eat gluten-free safe and happy. While not everyone who is gluten free eats soy (and I avoid other forms of soy), many of us eat will eat gluten-free soy sauce. I originally issued that plea when I did my review of Guy Fieri's barbecue sauces and salsas, as all except for the Pacific Rim Wok & Sauce are gluten free. The Pacific Rim Wok & Sauce contains wheat-based soy sauce and is, therefore, not gluten free. Here's some good news though … at least one company is listening per information shared in Ratner's article. Bone Suckin' Yaki Sauce, which is Bone Suckin's teriyaki barbecue sauce, is now gluten free because the company switched to gluten-free tamari. This fact is proudly proclaimed here on the company website.  Thank you to the folks at Bone Suckin', a company that features products with real food ingredients that are all gluten free now! Finally, I appreciate all that Gluten-Free Living does to educate us, feed us via great recipes, and speak out for those of us who are gluten free!
Looking wayyyy ahead, I'll be speaking at the Canadian Celiac Association Conference outside Toronto in Mississauga next June (June 7 – 9, 2013). Once I have all the details, I'll post them on my Support Group and Events page. I would LOVE to meet up with all my Canadian friends there! And much closer to home for me and occurring a bit sooner, I'll be doing one of my introductory talks on recognizing gluten-related symptoms/conditions and how to live gluten free easily at the Bull Run Library in Manassas, Virginia, in March 2013.
A few other happenings in the gluten-free world …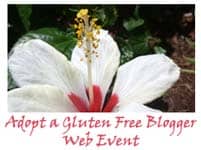 Shannon (Enjoying Gluten-Free Life) is hosting Adopt a Gluten-Free Blogger this month. This is the monthly blogging event originated by Sea (Book of Yum). It's designed to introduce and connect gluten-free bloggers (or bloggers who make gluten-free recipes). I've missed a month or two, but this is one blogging event that I've always thoroughly enjoyed! And you can even participate if you don't have a blog—cool, huh? Read more and sign up by June 28 here.
In case you missed it, Diane (The Whole Gang) has reinstated her Friday Foodie Fix weekly roundup. Each week a "secret ingredient" is featured and everyone links up their recipes that focus on that ingredient. Last week blueberries were the secret ingredient. Learn all about the benefits of blueberries (there are many!) and see some of the tantalizing recipes here … my Blueberry Honey Pie with Honey Whipped Cream, Blueberry Lemon Cupcakes, Blueberry Buckwheat Donuts …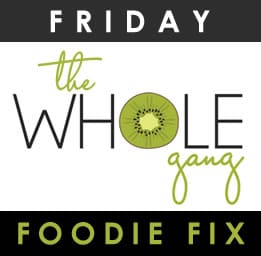 Josh Schieffer (GFREEK.com and GlutenFreeAwards.com) is participating in a huge fundraising event for The Celiac Disease Foundation through Team Gluten-Free where donors receive free products and offers from some of the best gluten-free companies. The money from this fundraiser will send gluten-free kids to camp. A completely gluten-free camp! Where they can eat safely while doing all the camp activities that kids normally do when they go to camp. Don't you love that? Linda tells you all about Josh's fundraising efforts and gives you all the links here. Bottom line: You give and you will receive, Josh works his butt off with the athletic events he's doing (one triathlon and two marathons—holy moly!), and gluten-free kids get to have a great gluten-free camp experience!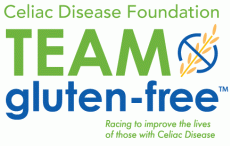 Iris (The Daily Dietribe) has issued her Second Annual Gluten-Free Birthday Cake Challenge. Entries are due by June 25. Join in or at least check out all the entries when she shares them on June 28. Iris is turning "the big 30," which is sooo young still! Anyway, the cake challenge extends to cupcakes and pies, too. If you're a blogger, read all the rules and enter. I think it would be awesome if she got 30 entries! Oh, and Iris is giving away a couple of great prizes as part of her event.


My friend Elana (Elana's Pantry) shared an inspiring post on her diagnosis with multiple sclerosis and the strategies she uses to still live well. Very well. There's some great advice for everyone in Elana's post. As I've said many times before, it's personal stories that speak to us more than anything. One thing that Elana stated is resonating with me. I wonder which of her words will resonate with you.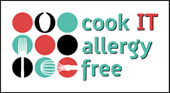 Dental issues related to gluten don't get nearly enough publicity. This topic is one that I have shared repeatedly with my own dentist. Read Kim's (Cook IT Allergy Free) son's story and her Nine Ways to Strengthen Tooth Enamel Naturally.
Next post … the GFE VSG for June—finally. Upcoming posts … Coconut Banana Blueberry Pound Cupcakes; Spicy Sausage and Potatoes with Sweet Potato Cream Sauce; The GFE Retreat 2012; and an overdue Bermuda "trip report."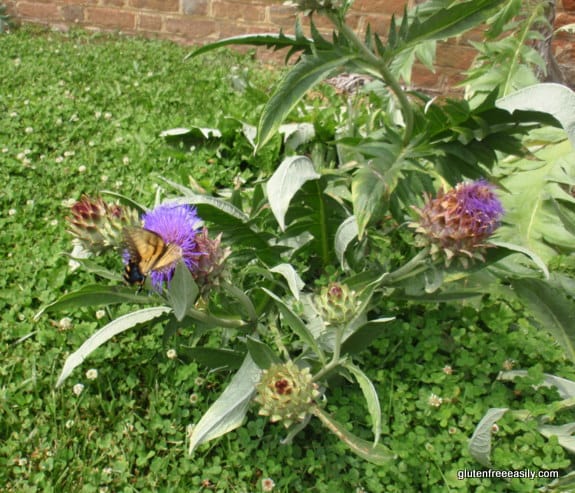 Swallowtail on Artichoke Flower at Stratford Hall