For affiliate links and as an Amazon Associate I earn from qualifying purchases.
Celiac awareness and info for gluten-free living. They are not just for the month of May, which is Celiac Awareness Month, or a single day in September (Celiac Awareness Day is September 13).
We need celiac awareness and info for gluten-free living all year long so let's keep it all going; shall we? This banner from Gluten-Free Respect states our "why" of course. (FYI: Click over to Debbie's site and grab your own free banner and other awareness posters. Thank you, Debbie! Be sure to check out much more while you're there, including her books, one her personal gluten-free story and the other two designed to educate those in a gluten-free child's life to ensure they stay safe and happy. I recommend all!)
I especially want to keep awareness going as instead of posting frequently here on gfe during Celiac Awareness Month, I mostly took a long break after sharing two Cinco de Mayo posts with gluten-free Mexican-themed recipes (one new and one updated).
However, I did pop in at the start of the last week of the month to reshare the Top 10 Reasons To Live GFE. Because celiac awareness and information for gluten-free living go hand in hand.
Plus, throughout the month, I had the privilege of sharing so many terrific website articles and social media posts for celiac awareness and info for gluten-free living from my favorite gluten-free resources via my gfe Facebook and Twitter accounts.
Then I took a sweet little vacation—a much-needed one—to visit my sister and brother-in-law (here's some photographic proof below). Now I'm ready to get back to gfe "work"!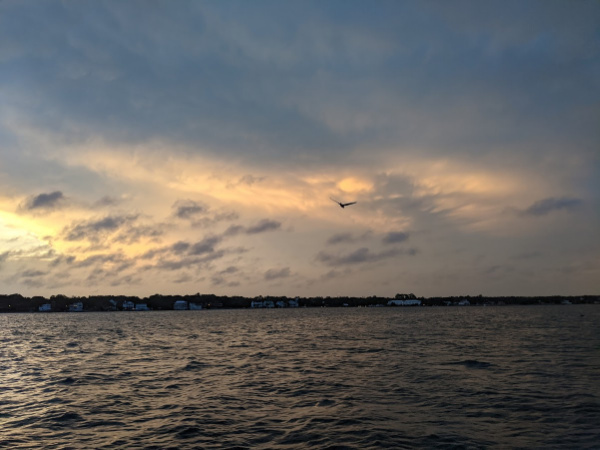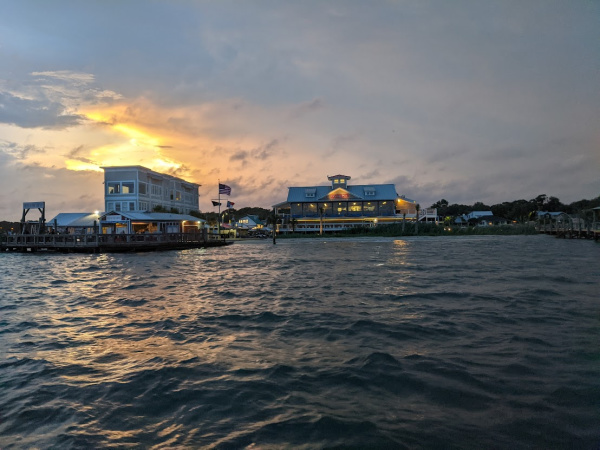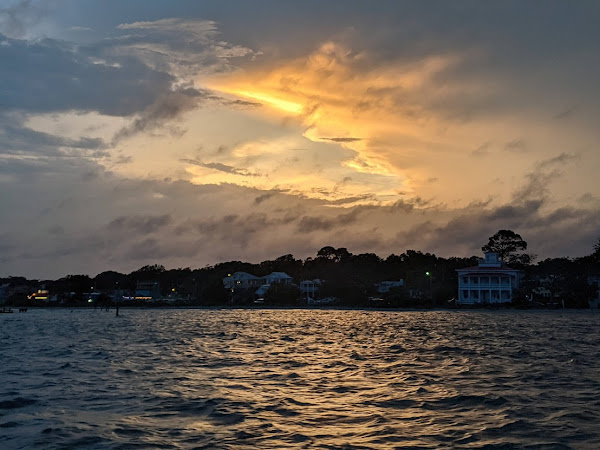 I want to revisit some of the articles and posts from May with you because I know that not all of you follow social media or if you do, you may find it hard to keep up with everything. Believe me, I understand both! Plus, it's sometimes easy to read something and then forget what you've read because you are trying to take in a lot of info at once and of course, you're also juggling other aspects of life.
There really was a tremendous amount of excellent information shared last month. So much so that I can't capture it in this post alone. That's what we call a good problem, of course.
My dear friend Johnna (In Johnna's Kitchen) outdid herself with a month-long series of what she called "mini posts" (aka quick reads) for Celiac Awareness Month. Every single one was outstanding. I guarantee that you will learn something new from this series—most likely several new things that will help you live gluten free.
The articles from this series that I shared on Facebook all got a big and positive response! I don't want you to miss any of them so, here goes:
Celiac Awareness and Info for Gluten-Free Living from In Johnna's Kitchen
~ Happy Celiac Awareness Month 2022
~ More Cans Than Can'ts When Eating Gluten Free
~ A Celiac Awareness Challenge
~ Getting Tested for Celiac Disease, Where to Start
~ Celiac Disease and Shared Fryers
~ Five Tips for Eating Gluten Free on a Budget
~ Which Gluten-Free Flour Should I Use?
~ Celiac Awareness, An Action Step (time sensitive!)
~ Keto and Gluten Free Are Not the Same Thing
~ Five Things I Wish I Knew About Going Gluten Free (do you have your own five things? I do here)
~ What Does a Person with Celiac Disease Look Like?
~ Breakfast, Brunch, and Gluten
~ Eating Gluten Free Is Not a Weight-Loss Diet
~ Celiac Disease Is Not a G.I. Disease
~ Shopping Outside of the Gluten-Free Box
~ Dear Gluten-Free Bakery Owner, About Those Oats
~ The Cost of Having Celiac Disease, A Sandwich Story
~ Five Things To Never Say To Someone Who Has To Eat Gluten-Free Food
~ A Live Chat With Michelle's Gluten-Free Kitchen (recording HERE)
~ Be Kind to Gluten-Free Bloggers, Here's How
~ The Expense of Eating Gluten Free and How To Help Those in Need
~ Don't Toss Your Cookbook Collection When Going Gluten Free
~ Gluten-Free Certification, Do You Recognize the Symbols?
~ Cross Contact Versus Cross Contamination
~ It Is Celiac, Not Celiacs (my note: It's also not "celiac's"!)
~ Celiac Disease and A Scarcity Mindset
~ Wrapping Up Celiac Awareness Month 2022
Again, all of these articles on celiac awareness and info on gluten-free living are well worth a read. And please do read them before commenting—either here or on Johnna's site. Sometimes the content is not what you personally might expect based on the title. Meme-type posters can be terrific but they don't always give you the complete picture.
Read Johnna's posts. Not necessarily all of them at once—perhaps a couple a day or a couple of them multiple times of day—but do read them because you will definitely benefit from them.
Please let me and/or Johnna know what you think after reading. We love to hear from readers!
Update: I originally planned to do a follow-up post sharing all the incredible information that Michelle Brazeau of Michelle's Gluten-Free Kitchen shared during Celiac Awareness Month. Her posts included a series of informational Instagram posts highlighting gluten-free advocates and Facebook Live interview events with several members of the gluten-free community.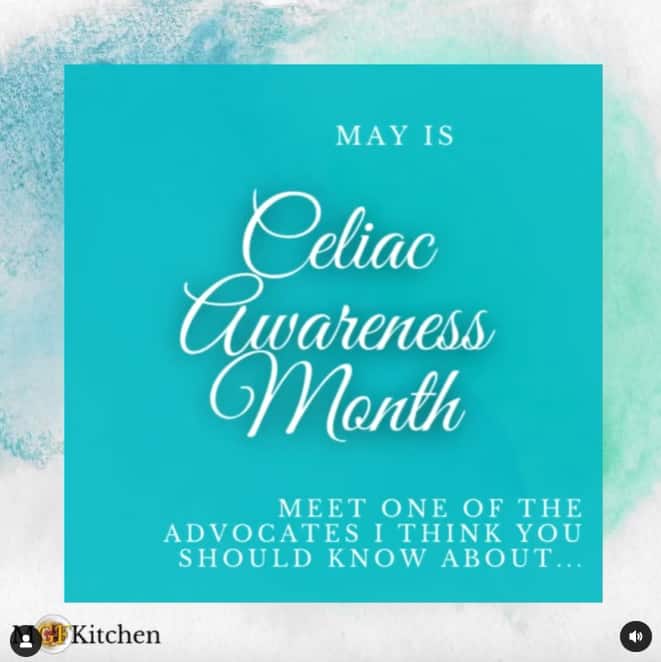 However, I decided to roll the highlights of her month-long awareness posts into my feature of her during the most recent March Muffin Madness here.
Originally published June 14, 2022; updated April 16, 2023.