For affiliate links and as an Amazon Associate I earn from qualifying purchases.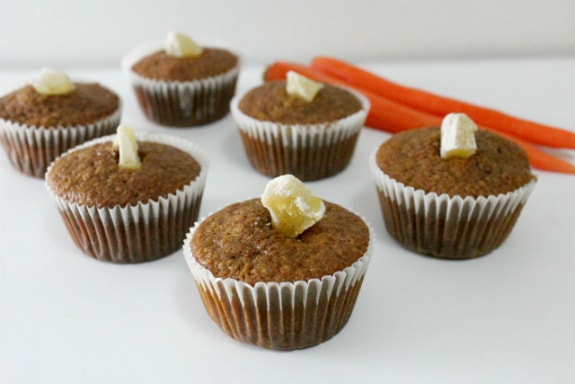 March Muffin Madness (MMM)—another day with another fantastic gluten-free muffin recipe, an awesome daily giveaway, and another chance to enter the overall/grand prize giveaway! Read about these Gluten-Free Carrot Ginger Muffins and get all the other details below.
Gluten-Free Carrot Ginger Muffins from In Johnna's Kitchen
My dear friend Johnna of In Johnna's Kitchen is sharing gluten-free Carrot Ginger Muffins with us today. She says these "muffins are lightly sweet with carrots and zingy with ginger." Now those sound like a really tasty way to start one's day! Or a delicious way to take a break mid-day, or even a less sugary way to enjoy a wonderful dessert. I'm such a fan of muffins that they often sound like an ideal treat to me any time of the day and these muffins are no different in that regard.
Johnna's practically cornered the market on gluten-free muffin recipes. Her Cinnamon Sugar Donut Muffins were one of the Top 5 most popular muffin recipes in the last MMM event, so you'll want to check them out as well as these other muffin recipes of hers. Several of them are tops on my "to make" list:
~ Chocolate Chocolate Chip Muffins,
~ Hatch Chile Cornbread Muffins,
~ Oatmeal Caramelized Onion Muffins,
~ Pumpkin Streusel Cream Cheese Muffins, and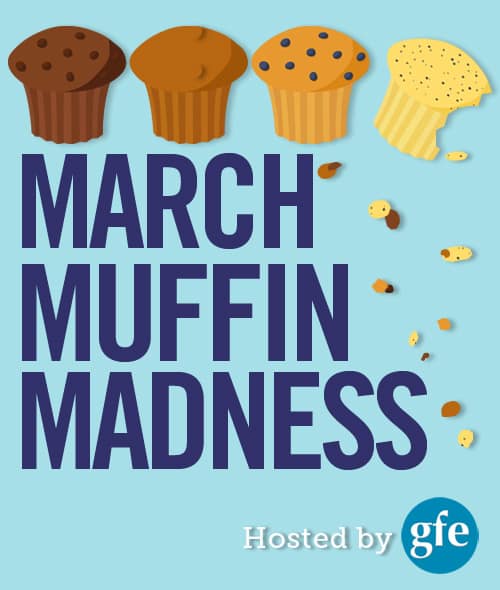 I could keep going with Johnna's muffin recipes, but I'm going to move on to other favorites of hers: Jackfruit Barbecue (or do you call it BBQ or barbeque?), Johnna's Jap Chae, Recon (Almost Scout Cookies), and Sweet Ginger Sriracha Roasted Cashews. Every one of these recipes will blow you away with its goodness! I'm not kidding.
Before you head over to Johnna's to get her Carrot Ginger Muffins recipe, please take a minute to enter today's daily giveaway and be sure you're entered in the overall/grand prize giveaway as well—and continue to be entered. Remember that each and every comment on every single post during MMM is an entry!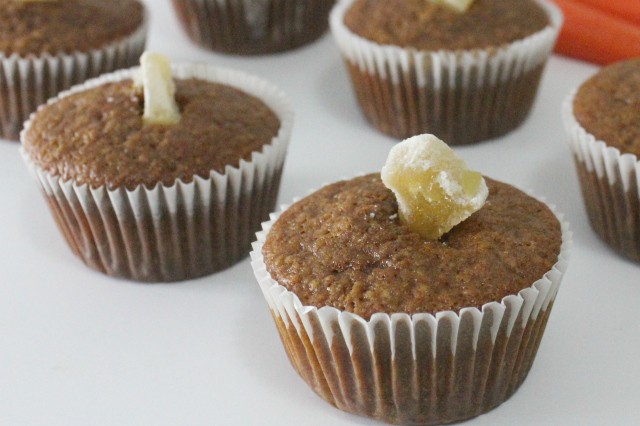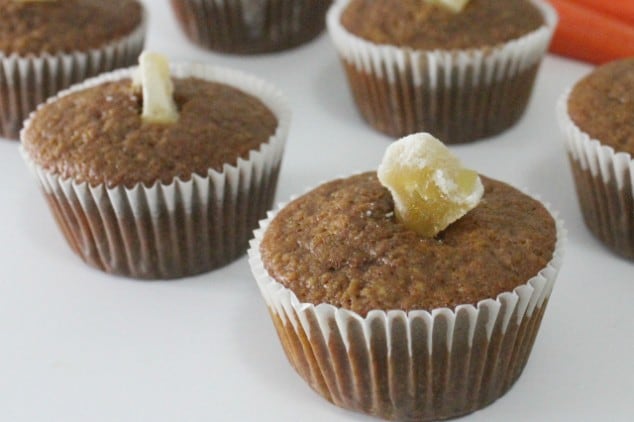 Today's Daily Giveaway
~ Gluten-Free Watchdog Subscription (Basic Plan, 3-month subscription; 2 winners)


I honestly can't adequately express how important the work of Gluten-Free Watchdog (GFW) is to the gluten-free community. I originally wrote about GFW and its founder/operator, Tricia Thompson, here, but GFW's work has only gotten more valuable to the gluten-free community since that time. GFW is on the gluten-free "battlefield" every day, not only ensuring that products labeled gluten free get tested and results reported (like the results on testing of "gluten-free" Cheerios even after the recall), but GFW also works directly with such companies and the FDA regarding inaccurately labeling of products as gluten free or any instances of gluten-free products containing gluten (e.g., recent cases with Annie's and Snyder's of Hanover).
I urge everyone to subscribe to GFW as the information received as a subscriber is invaluable to gluten-free individuals' well-being and the cost of a basic subscription is only $4.99 a month. In today's giveaway, two winners will get 3-month subscriptions, so if you're entering this giveaway you might wait until the giveaway winners are announced if you're thinking about subscribing on your on, but don't wait too long because you'll be missing information that's critical to your gluten-free health if you do. If you can't subscribe immediately, at least follow GFW's Facebook page.  Here are some benefits of a GFW subscription:
~ Instant access: Sign up now and view your first reports instantly!
~ At least 8 new products tested monthly: More when special testing projects are conducted. (For example, GFW is getting ready to test probiotics for gluten content and in the past has conducted extensive arsenic testing in gluten-free rice-based products.)
~ Testing data for a fraction of the cost: Subscribers receive approximately $2,000 worth of new testing data a month.
~ Full text of reports: As a subscriber you have access to a database of product reports and testing information, including the ppm level of gluten found in each product.
~ Two plans to choose from: Both plans give you access to all new reports, released weekly.
~ Nielsen-Massey Madagascar Bourbon Pure Vanilla Bean Paste (1 winner)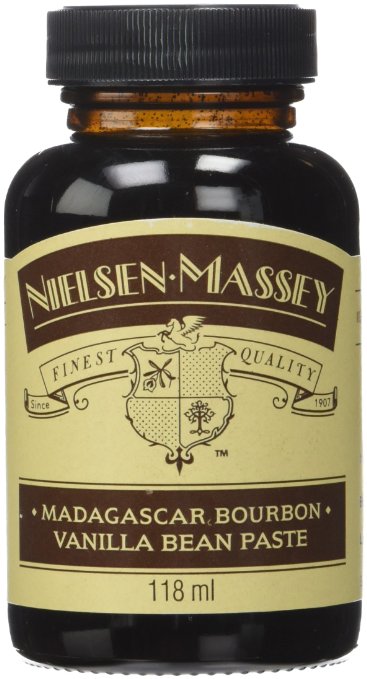 Vanilla bean paste is an ingredient that many folks love having in their pantry. It gives you the effect of the vanilla scraped-out of the vanilla bean, or pod, if you will, without having to have vanilla beans on hand or do any scraping if you do. You just grab your jar of vanilla bean paste and you'll have the same effect of the scraping of the magical vanilla bean by simply scooping some paste out of your jar. Magic and convenience together; I'm all for it!
a Rafflecopter giveaway
Grand Prize Giveaway (1 winner for each)
Be sure to enter the overall/grand prize giveaway at the bottom of this post and come back tomorrow for another terrific gluten-free muffin recipe and another daily giveaway. Again, remember that commenting on every post during the MMM event gives you additional entries into the grand prize drawing, which includes the following, so spread the comment love here and on participating posts!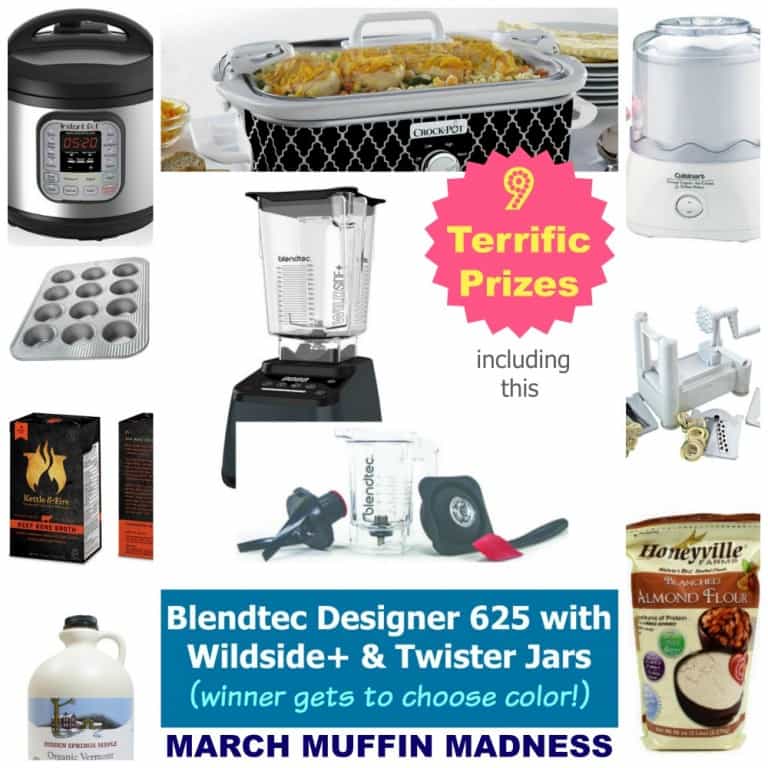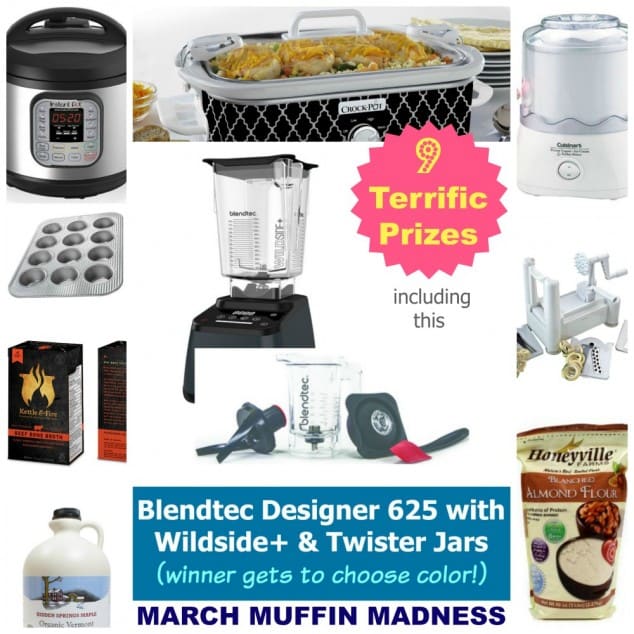 1/2 gallon Hidden Springs Vermont organic maple syrup,
USA Bakeware 12-cup muffin pan,
Kettle & Fire bone broth (thanks to the folks at Kettle & Fire!),
5-lb bag of Honeyville almond flour, 
Paderno World Cuisine vegetable slicer/spiralizer,
Crockpot casserole slow cooker,
Instant Pot pressure cooker, and
Blendtec Designer 625 with Wildside+ jar and Twister jar—this is our grand prize! It's sponsored by the generous folks at Blendtec. The winner even gets to choose the color of their high-speed blender/all-in-one appliance
You can see the up-to-date listing of daily prizes and the complete lineup of bloggers and recipes in the kickoff post here.
a Rafflecopter giveaway