For affiliate links and as an Amazon Associate I earn from qualifying purchases.
For Day 12 of March Muffin Madness, our recipe is Gluten-Free Flaxseed Fudge Muffins (with keto and paleo options) from Leanne of Healthful Pursuit.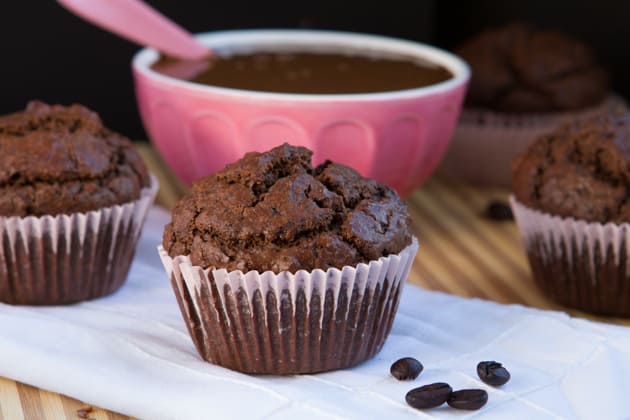 Fudge-tastic muffins? Yum. You'll want all the details as well as your own muffin!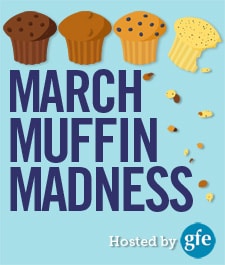 Leanne has been participating in MMM since 2014! First, with her lovely Vanilla Pear Muffins (Paleo) and later with irresistible Snickerdoodle Muffins (Low Carb and Keto Options).

And she has been sharing her cookbooks and resource books with us as prizes for MMM since that time and fortunately for us, is again today. In fact, you can learn a lot more about Leanne by reading about her books.
She is a keto nutritionist, host of The Keto Diet Podcast, and best-selling author of The Keto Diet books (featured in today's giveaway) and Keto for Women.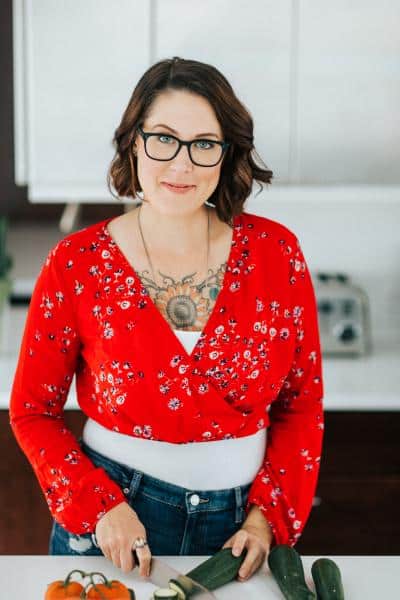 You can follow Leanne on her blog, Facebook, Instagram (and her world adventures, Explorking, Instagram account), YouTube, and Pinterest.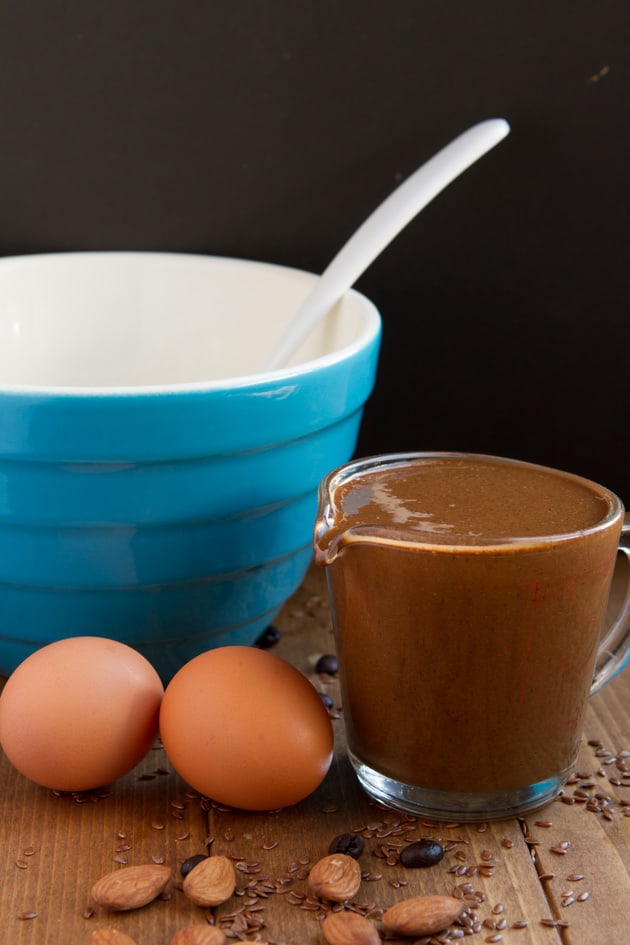 Now back to her fabulous flourless Gluten-Free Flaxseed Muffins! Leanne makes these muffins using her Espresso Fudge Protein Butter (shown above) but any nut butter or seed butter will work in this recipe.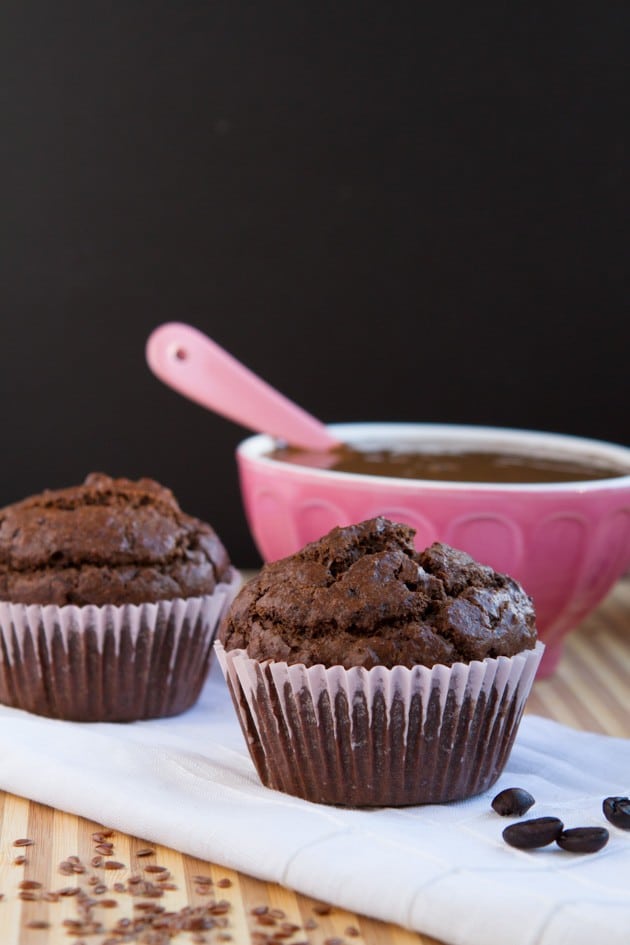 Gluten-Free Flaxseed Fudge Muffins (Paleo and Keto options) Recipe
These flourless, fluffy, grain-free muffins are made with ground flaxseed. Even without refined sugar or grains, these muffins are fudgy and delicious.
They are also naturally high in fiber, low in carbohydrates, and keto or paleo (depending on which sweetener you use).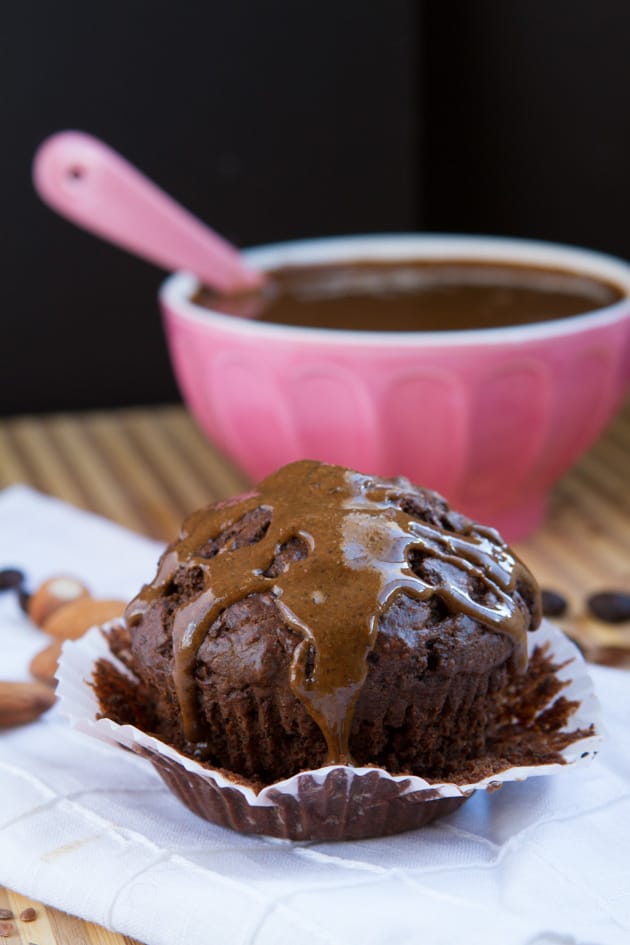 Yield: 12 muffins
Gluten-Free Flaxseed Fudge Muffins (with Keto and Paleo Options)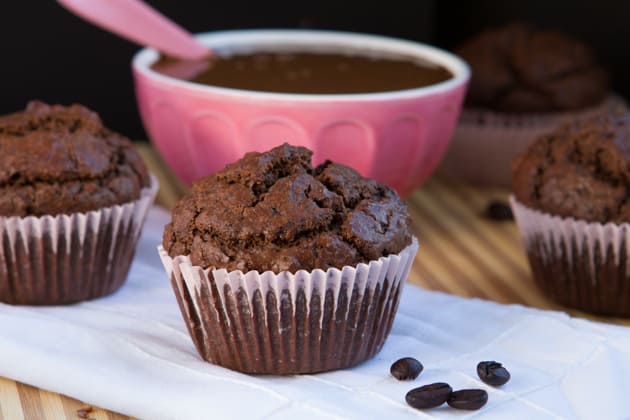 These flourless, fluffy, grain-free muffins are made with ground flaxseed. Even without refined sugar or grains, these muffins are fudgy and delicious. They can be either paleo or keto depending on which sweetener you use.
Additional Time
15 minutes
Ingredients
Wet Ingredients
1 1/2 cup of your favorite nut or seed butter (I use one batch of my Espresso Fudge Protein Almond Butter)
6 eggs
3/4 cup water
Dry Ingredients
6 tablespoons cacao powder
3 tablespoons ground coffee (I use ground decaf Bulletproof Coffee) (see notes)
3/4 cup roughly-ground flaxseed (see notes)
3/4 cup xylitol or another sweetener of choice (such as coconut sugar; see notes)
1 1/2 teaspoons baking powder
Instructions
Preheat oven to 350F and line a 12-count muffin tin with 12 unbleached muffin liners.
Add wet ingredients to a bowl and stir until fully combined. Set aside.
Add dry ingredients to a bowl, stir until combined. Add to wet ingredients and mix with a spoon until combined.
Drop spoonfuls of the batter into prepared, lined, muffin tins. You can go about 85% to the top.
Slide the completed muffin tin into oven and bake for 22 to 24 minutes, or until the tops crack and a toothpick inserted comes out clean. These muffins go from goopy to perfect in a matter of moments in the oven. A baking time of 22 minutes was the perfect time for me.
Remove from the oven, remove (immediately) from the muffin tray, and place on a cooling rack.
Slather with coconut oil or my Espresso Fudge Protein Almond Butter.
Notes
Eggs: I have not tried to make this recipe egg free; however I do think it's possible. Perhaps starting with replacing the eggs with homemade flax egg is a good starting point. One egg equals one tablespoon of finely ground flaxseed combined with 3 tablespoons of warm water. (Shirley here: When using ready-made ground flaxseed, I always use boiling water as simply using warm water doesn't create usable flax gel eggs for me.) Allow the flax gel eggs to sit for 3 minutes before using in the recipe.
Roughly ground flaxseed: It's absolutely imperative that you use roughly-ground flaxseed for this recipe. It will not work with finely ground flaxseed. I grind my own flax using my spice grinder. If you find ready-made flaxseed that is roughly ground, you can use that.
Ground Coffee: If you are sensitive to, or do not want to use coffee in this recipe, feel free to omit it. I used ground Bulletproof Decaf Coffee.

Xylitol: if xylitol has hurt your stomach in the past, it's likely that you were using corn-based xylitol. I use birch-sourced xylitol that is non-GMO and personally, I've never had a problem with it. (Shirley here: Xylitol is extremely toxic to dogs. Please keep it and anything made using it away from your dogs.) If you don't want to use xylitol for this recipe, coconut sugar will work well, too. However, using coconut sugar will increase the carb count of this recipe.
Today's MMM Prizes
All giveaways are now closed. Thanks to all who participated!
~ Cookbooks
~ The Keto Diet: The Complete Guide to a High-Fat Diet, with More Than 125 Delectable Recipes and 5 Meal Plans to Shed Weight, Heal Your Body, and Regain Confidence (two winners; one sponsored by Leanne Vogel and one sponsored by gfe)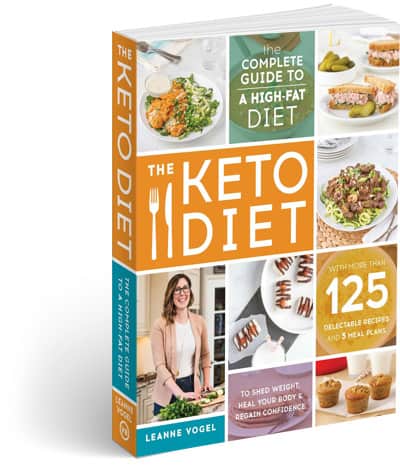 The most impressive thing about this combination resource book/cookbook is not that it is 448 pages and weighs almost 4 pounds. The most impressive thing is its comprehensive look at The Keto Diet. Leanne jokes that this book "also works great for in-kitchen dumbbell curls between recipes." Joking aside, the literal and figurative heft of this book speaks to Leanne's commitment to offering a comprehensive guide to the keto lifestyle. Her book garners 4 ½ stars on Amazon, getting raves from readers who have actually used her book to get healthier. Amazon reviews are always worth a read in my opinion. I do suggest seeking the advice of your personal healthcare professional before embarking on a keto diet.
~ The Keto Diet Cookbook: 140+ Flexible Meals for Every Day (one winner; sponsored by gfe)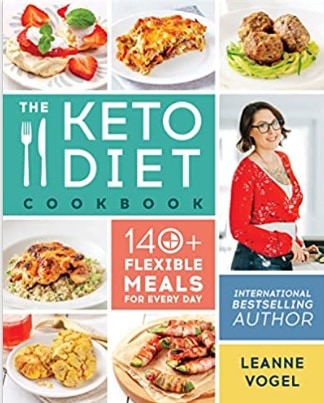 This follow-up cookbook to Leanne's The Keto Diet book above is not quite the tome but it still has 384 pages and weighs almost 3 pounds. But more importantly, as stated in the title, it has over 140 meal plans that incorporate all the recipes included.
When embarking on a new eating plan, meal planning can be challenging. Figuring out how to put recipes together to make meals on a daily basis is not as easy as one might expect. Meal plans like Leanne's help tremendously. You can also look up recipes by ingredient. Got cilantro you need to use? You can easily find recipes with cilantro.
Leanne also provides information on storage, reheating instructions, and easy alternatives based on individuals' food allergies and sensitivities. Reader recipe favorites include Rocket Fuel Hot Chocolate, Keto Breakfast Pudding, Chili Lime Chicken Bowls, Mexican Chicken Soup, Mug Biscuits (and Eggs Benedict made from them), Cheesecake Balls, and Fudge Bombs.
~ If You Care Large Baking Cups/Muffin Liners (one winner; sponsored by gfe)
Large (Regular-Sized) Muffin Cups (60-count, 3-pack) made from unbleached parchment paper without chemicals. They are completely non-stick. I love using them!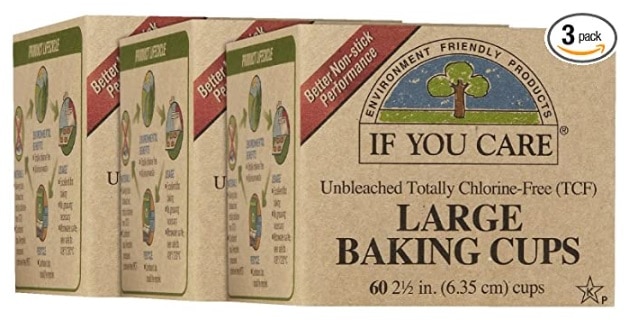 a Rafflecopter giveaway
Grand Prize Giveaway
All giveaways are now closed. Thanks to all who participated!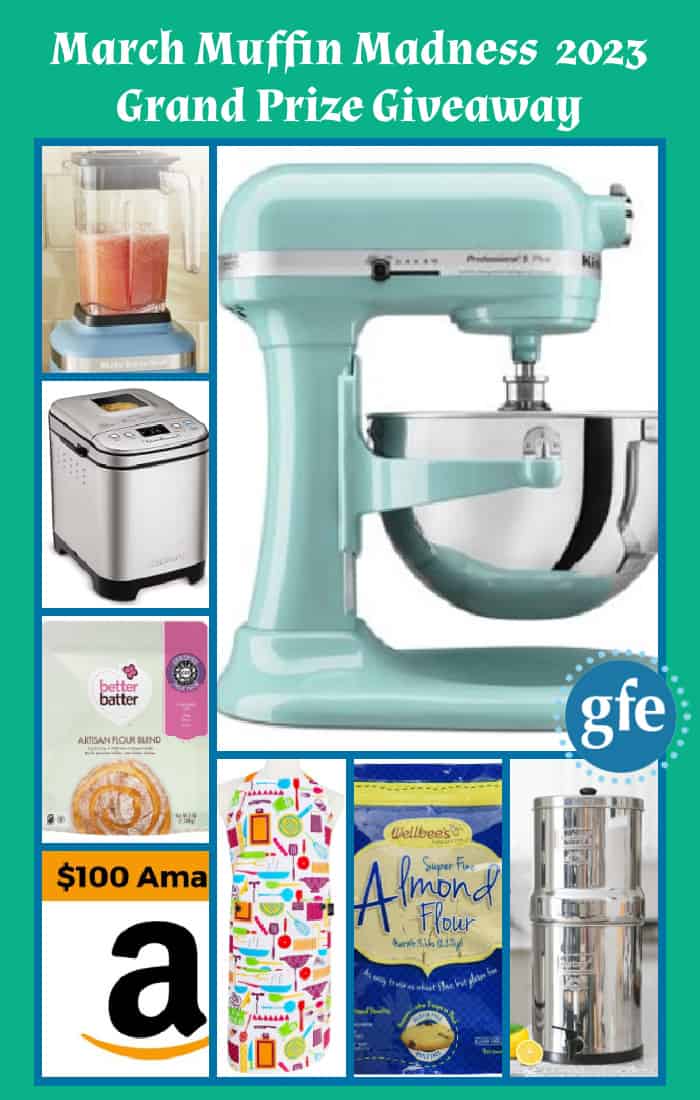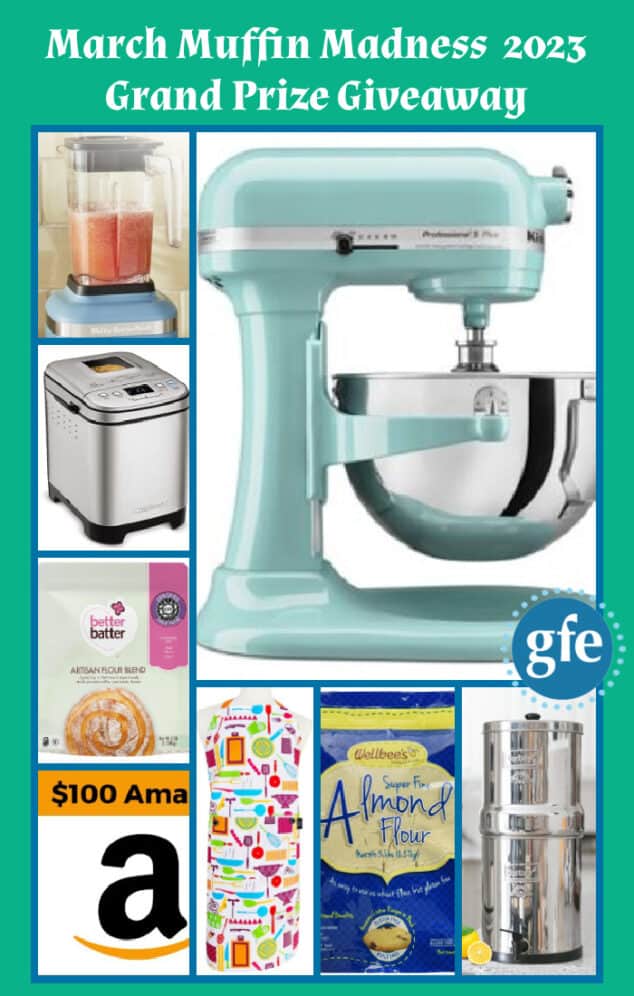 a Rafflecopter giveaway
Originally published March 25, 2023; updated April 8, 2023.