For affiliate links and as an Amazon Associate I earn from qualifying purchases.
We all knew it would happen. Because it happens every year. We finish our Thanksgiving meal and suddenly time starts whizzing by as we head towards Christmas and the New Year! Some of us celebrate other holidays like Hanukkah and Kwanzaa during this season. And there are special events tied to all of these winter holidays—cookie exchanges, teas, brunches, bonfires, and more. This holiday edition of Gluten Free Recipe Fix will give you gluten-free holiday recipes that you can use for all. We'll all want to check back every couple of days because recipes will be added until right before Christmas!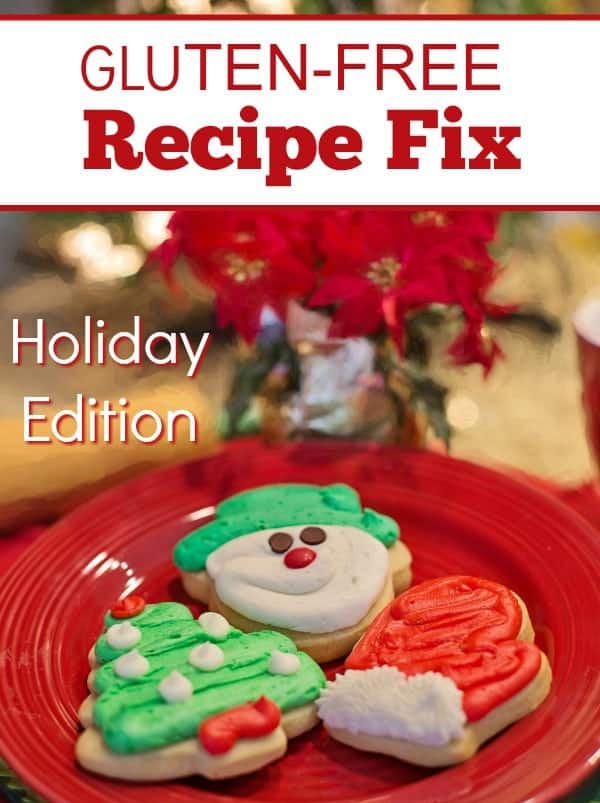 My Recipe Submissions
This week I'm sharing three posts that I think will help you celebrate the holidays in grand gluten-free style! A favorite holiday appetizer, a spiced cookie, and a special cocktail. Those are three things that I and my family enjoy so much at Christmas time.
~ Crab Ball ~ This two-ingredient appetizer is always a hit at holiday events. When people ask me for the recipe and I tell them the two ingredients and amounts, they're amazed that it can really be that simple! My mom has already requested that I make this appetizer for our Christmas Eve gathering.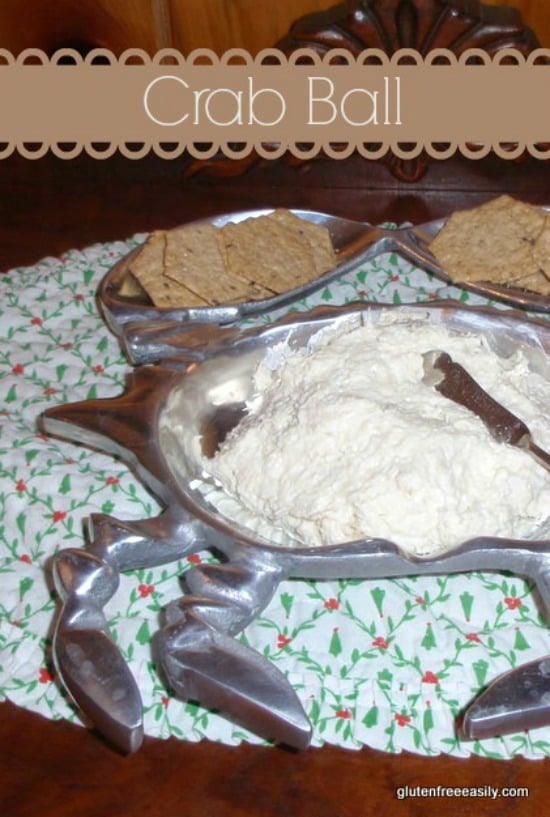 ~ Nutmeg Shortbread (or sub in cinnamon or skip the nutmeg) ~ Oh, how I love a good shortbread! This is a classic shortbread cookie bar made gluten free and enhanced by the addition of nutmeg. A reader just told me: "I have made this recipe every Christmas since I became gluten free. It's both easy and delicious!"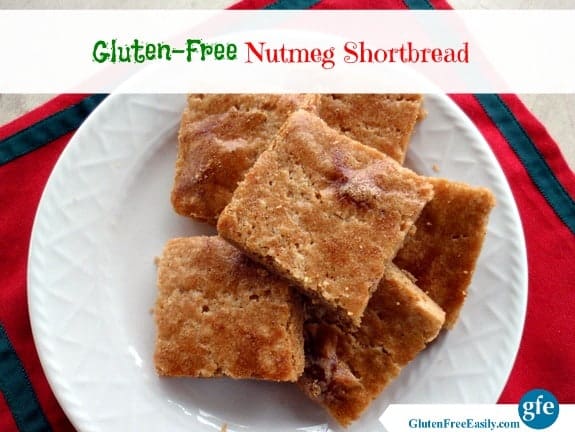 ~ Reindeer Antlers Punch ~ This cocktail punch is perfect for adults at holiday parties. There's no need for a bartender when you have a pitcher of this on the bar. Bonus: One pitcher serves quite a few people!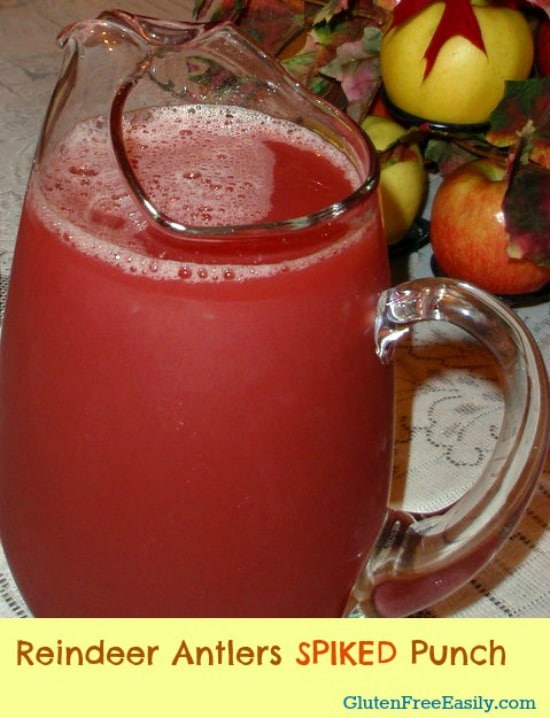 If you're concerned about eating gluten free safely during the holidays—and we all know that group events with shared food can be challenging—please read my 5 Tips for a Safe Gluten-Free Group Event. I hope you all have a holly jolly holiday! (Note: If you're a blogger linking to our event, please read on.)
Gluten-Free Recipe Fix Basics
Founded by Linda of Gluten-Free Homemaker, Gluten-Free Recipe Fix is a seasonal event for fellow bloggers to link up gluten-free recipes (only recipes). This time, I'm co-hosting with Linda and two other blogging friends. You can link up your recipes on any of our blogs and they'll show on all of our sites via the linky.
Recipes must fit the current theme. This event will be open for 3 weeks, so if you're a blogger please link up some of your favorite gluten-free Christmas recipes and other gluten-free winter holidays every single week.
Carnival Guidelines
All entries must be a gluten-free recipe.
If it is a recipe with gluten-free options, those options must be listed in the recipe ingredients, not simply elsewhere in the text of the post.
Entries should fit within theme of the carnival (Gluten-Free Holiday Recipes).
Please Read
Linking up indicates you are giving permission for us to share your submitted photo and your link via social media. While all of the links in this carnival should contain gluten-free ingredients, please verify that for yourself. In particular, people have differing opinions on what brands they consider safe. Please remember this guidance in mind as you view the recipes.
Gluten-Free Holiday Recipes for Gluten-Free Recipe Fix
Originally published December 7, 2016; updated November 27, 2022.