For affiliate links and as an Amazon Associate I earn from qualifying purchases.
Two days after Thanksgiving, I posted about this gluten-free Luxurious Pecan Pie—with the photo above—on the gfe Facebook page:
"LUXURIOUS PECAN PIE … my new gluten-free pecan pie has been going fast since I took this photo. Only one piece left now. Mr. GFE, Son, and I might be fighting over it after lunch. Do you want this recipe? Sooner or later?"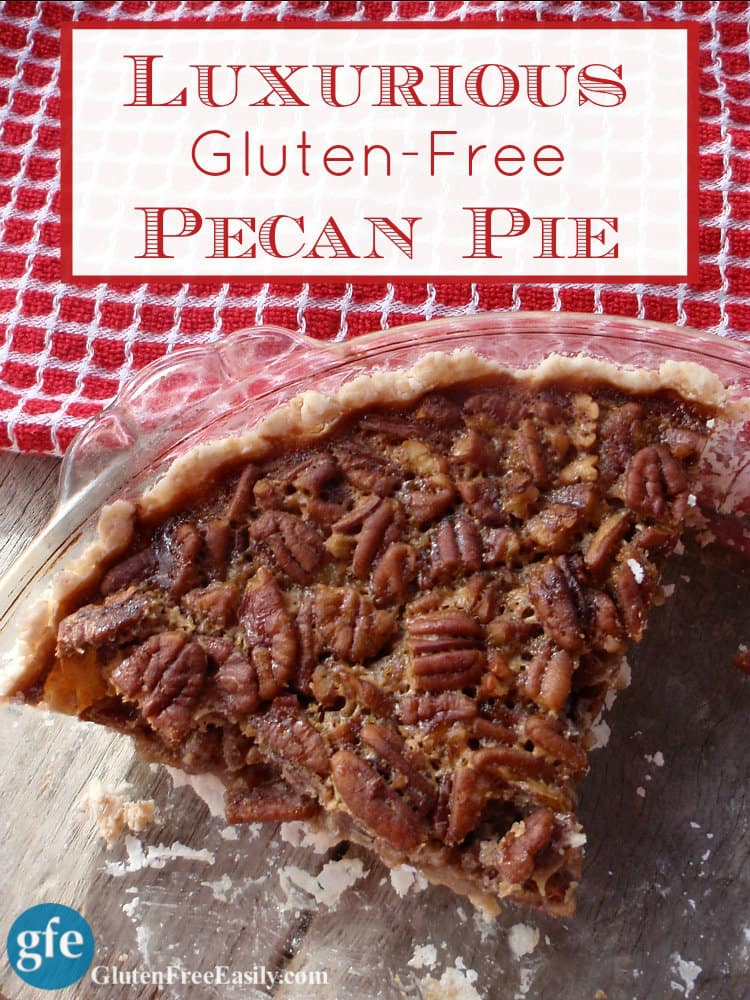 Here are some of the replies:
"This impatient NY'er wants it yesterday! Lol"

"Sooner!"

"Yes!! Sooner!"

"You have to ask??? Seriously. Want it now!!!"

"Sooner … pleeeeeze!"

"Yes!! I want it sooner, please!"

"That looks amazing, Shirley!"
Such a positive response to a new recipe always makes me happy and I have to admit this pecan pie is my new favorite! It gives you the classic pecan pie taste but also offers a bit of creaminess. The sugary factor is not screaming out, and somehow the pie just tastes "softer."
Before I shared on Facebook, Son volunteered his own review.
Son:  "The pecan pie is amazing! That crust is amazing!"

Me: "What do you like best about it?"

Son: "Well, I love the crust, and the pecans kind of break away from the creamy filling and give you a smooth velvety finish."
Clearly Son loves it. I love it. Mr. GFE loves it. And so did everyone else when I served it at Thanksgiving.
While I'm not sure that "smooth velvety finish" is typically a term applied to pies, I'll take it! And I hope you'll take a piece of this pie, too!
The Back Story on This Gluten-Free Luxurious Pecan Pie
As I share in the recipe notes, I adapted this recipe from Richard Bland College's Luxury Pecan Pie recipe. The recipe was adopted by the college as its recipe in 1963, which was 3 years after the college opened, and published in its Poor Richard newspaper.
Richard Bland College is a two-year college that comes under the umbrella of the College of William and Mary. Located south of Petersburg in a rural location, the 750-acre property is the only two-year college in Virginia that offers housing to its students.
The college is named after one of Virginia's early statesmen and "champion of public rights." Richard Bland, son and grandson of planters and alumnus of the College of William and Mary, served in the House of Burgesses and House of Delegates later. He had also served in the First and Second Continental Congress.
Why do they have their own pecan pie recipe? Long before the property was a college, it was a dairy farm and prior to that it was a plantation. Two Civil War battles occurred here. A pecan grove was planted on the farm about 1906.
The college's pecan grove is now made up of almost 500 trees. Obviously, that many trees provide a lot of pecans each fall but it wasn't until 2013 that the college started harvesting the pecans for commercial sales. Proceeds go to both maintaining the pecan grove and the college scholarship fund.
A pecan festival featuring fine entertainment, food, and drink is held in the pecan grove each year in October to celebrate the pecan!
More Gluten-Free Pies and Pie Crust Recipes You Should Try
Best Gluten-Free Pumpkin Pie Ever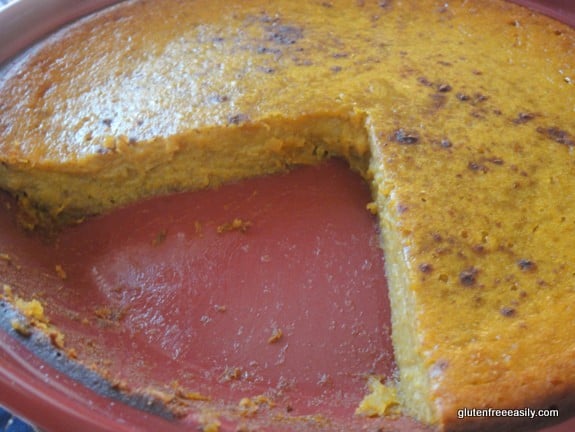 Classic Pumpkin Pie Now Crustless and Gluten Free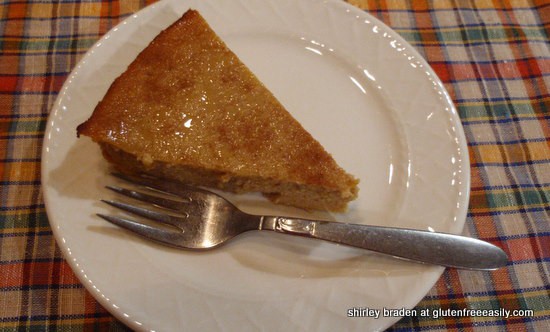 Crustless Fudge Pie (the Clark Kent of Pies)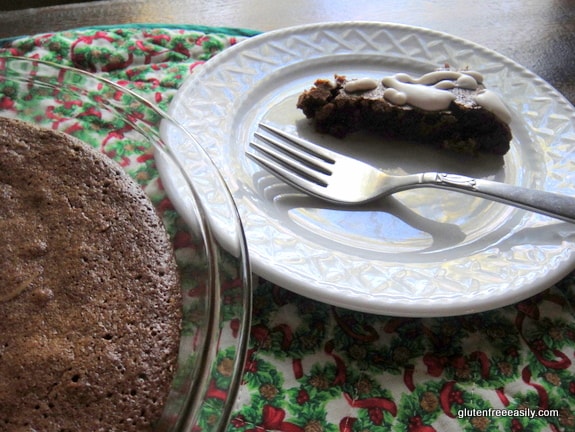 Crustless Gluten-Free Coconut Pie ("To Die For")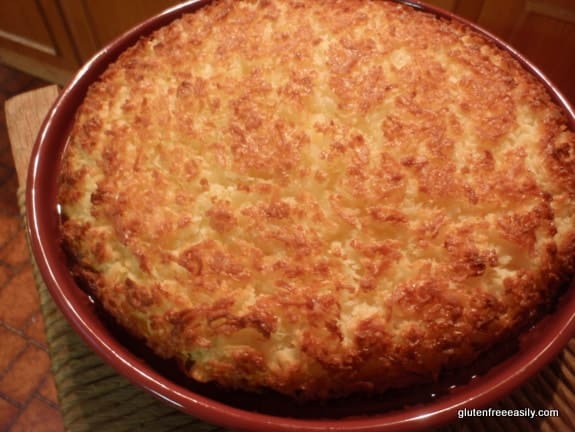 Easy Crustless Gluten-Free Pecan Pie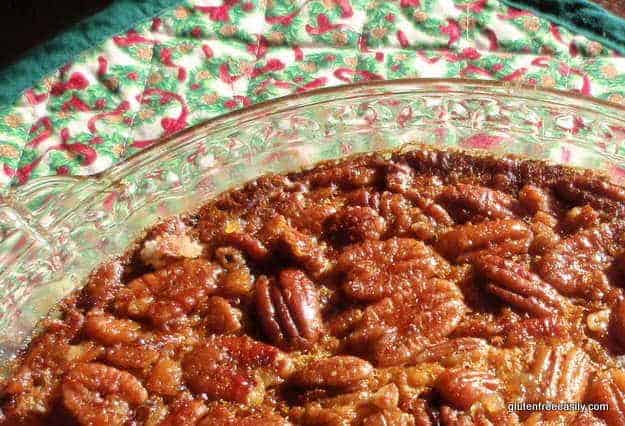 Gluten-Free Never-Fail No- Roll Press-In Pie Crust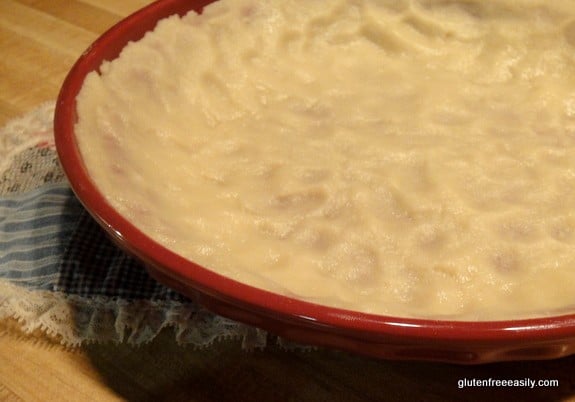 Gluten-Free Peach Pies—20 Recipes!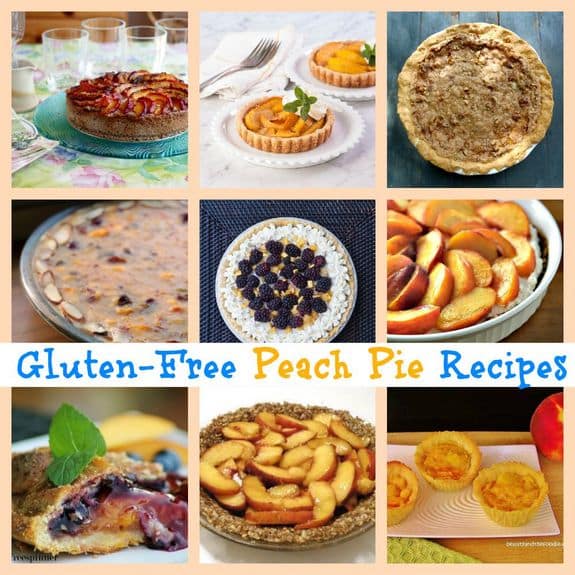 Over 40 of the Best Gluten-Free Pie Crust Recipes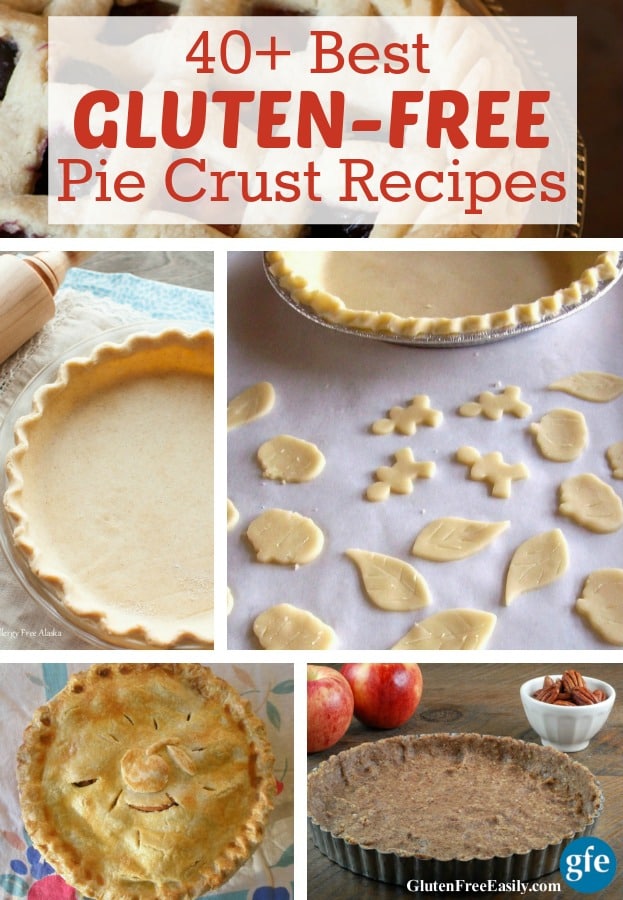 Luxurious Gluten-Free Pecan Pie Recipe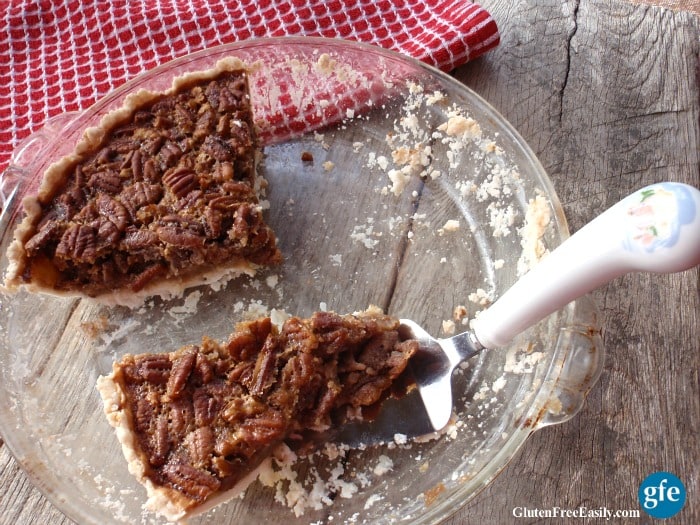 Yield:
Luxurious Gluten-Free Pecan Pie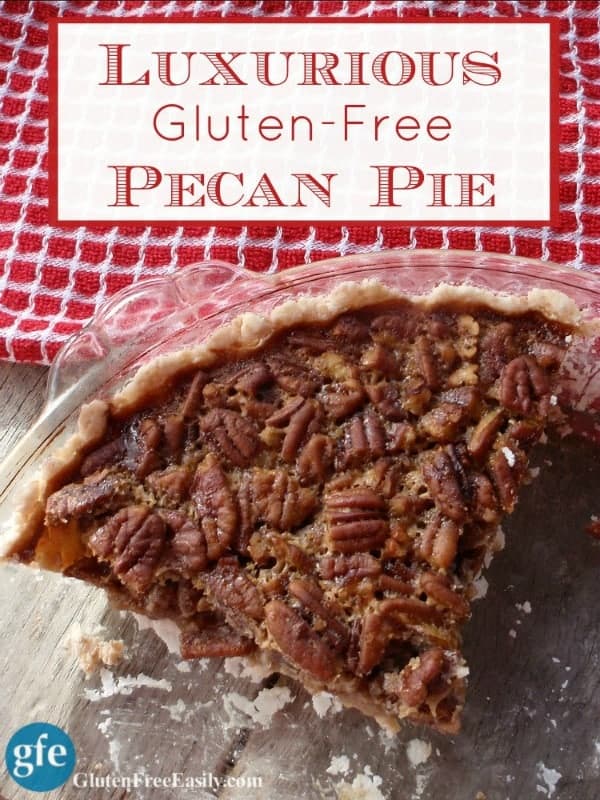 A pecan pie that's softer and creamier than traditional pecan pie---even velvety according to Son!
Instructions
Preheat oven to 350F. Have pie pan with unbaked pie crust ready to go. (I use my No-Roll, Never-Fail, Press-In Pie Crust.)
In large bowl, beat eggs well. Mix in remaining ingredients.
Pour into prepared crust and bake about 45 minutes, or until crust is browned and pie is slightly puffy.
Cool to room temperature before serving. As pie cools, pie will deflate and firm up.
Notes
Adapted from Richard Bland College's 1963 Luxury Pecan Pie recipe. Richard Bland College is home to the oldest and largest pecan groves in Virginia. There are nearly 1,000 pecan trees on the grounds. Each year the pecans are harvested and proceeds used to advance student success and maintain the groves.
Using pecan pieces versus pecan halves makes for easier, "cleaner" pie slicing.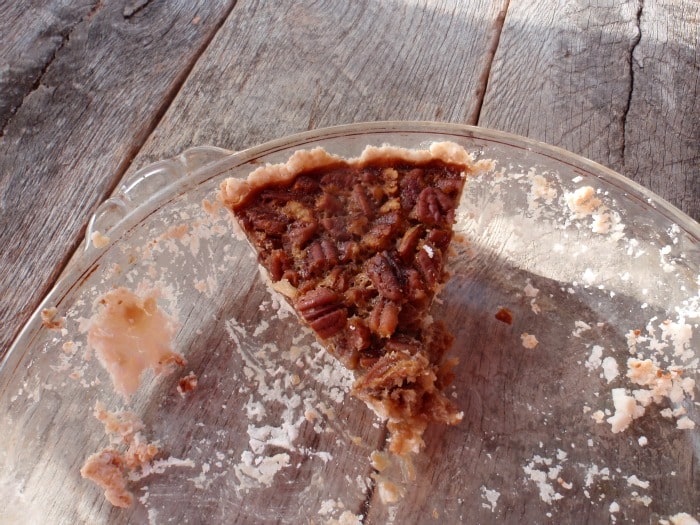 Originally published December 12, 2015; updated October 15, 2018.