For affiliate links and as an Amazon Associate I earn from qualifying purchases.
Welcome back to Gluten-Free Wednesdays (GFW)! GFW is the weekly blog carnival event that I co-host with my friends Linda of The Gluten-Free Homemaker and Lynn of Lynn's Kitchen Adventures. All gluten-free food-related posts are welcome, so GFW is a great opportunity to learn about living gluten free via recipes, safe dining options, the best ingredients for the best results, and much more.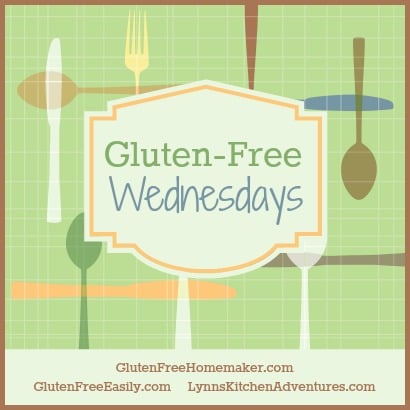 Check out all the links throughout the event and link up your gluten-free food posts if you're a blogger. Remember that you only need to link up to one of our blogs, but your post(s) will show up on all three!
My Highlighted Posts from This Past Week on gfe
~ A Dozen+ Gluten-Free Cinco de Mayo Recipes to Get Your Celebrations Started! ~ Mexican enchiladas, casseroles of several types (even a "John Wayne worthy" one), chicken adobo rice bowl, taco popover supper, taco shell salad, black bean-corn-salsa soup, sangria, margaritas, grain-free wedding cookies, and fried ice cream … they're actually all good year 'round.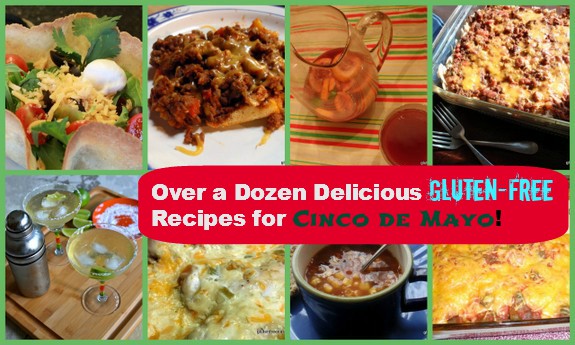 ~ A Bountiful Bread Basket, Part 4: Top 30+ Best Gluten-Free Tortilla and Wrap Recipes ~
This roundup demonstrates the amazing talent in our gluten-free blogging community. The tortilla and wrap recipes include something for everyone: "just gluten free" … dairy free … egg free and/or vegan … grain free … paleo/primal … and even raw options. You don't have to rely upon ready-made tortillas—which quite frankly often don't get the job done—any longer.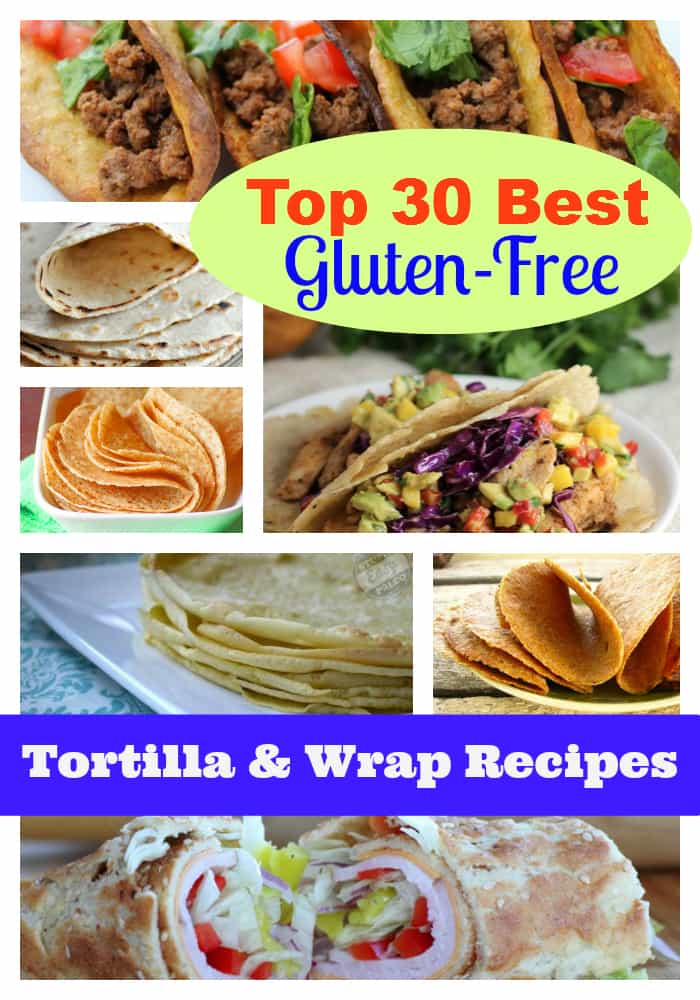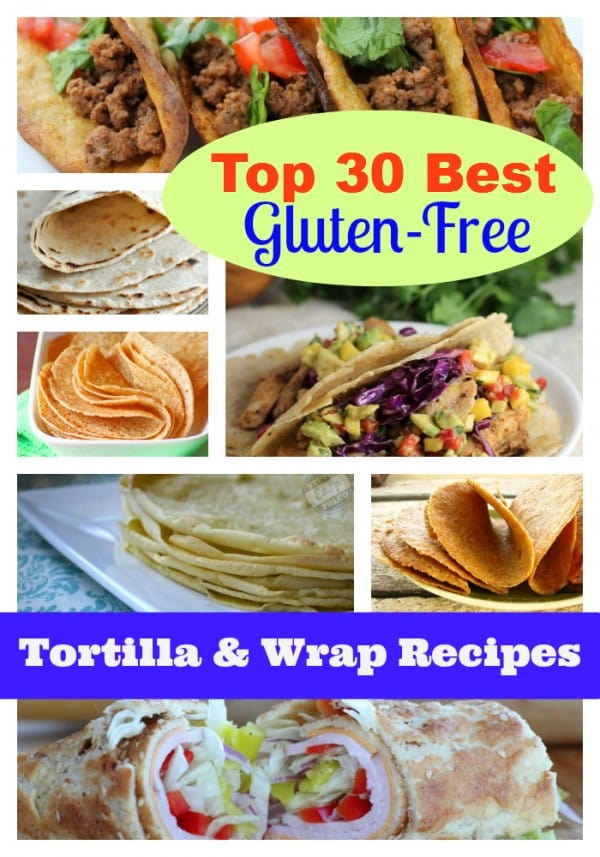 ~ Tasty Tortilla Soup for Gluten-Free Cinco de Mayo Progressive Dinner ~ This recipe was my contribution to a special gluten-free progressive dinner to celebrate both Cinco de Mayo and Celiac Awareness Month. It works as either a lovely introduction to one's meal or as a main dish. Mr. GFE and I enjoyed this soup made with chicken broth and chicken last night and Son enjoyed a vegan version with his girlfriend yesterday evening.
The Most Popular Post on Gluten-Free Wednesdays Last Week
~ Gluten-Free Baked Vanilla Doughnuts from Faithfully Gluten Free ~ I'm pretty sure we all could imagine just how delicious this doughnuts were after one quick look. As I told Jeanine, those flecks of vanilla bean in the frosting were calling my name! I wasn't surprised to see that there were already rave reviews from Jeanine's readers. Here's one:
"You have done it again! These are FANTASTIC!!! They have the texture of a gluten donut…. they are light and not gritty! You are such a blessing to our family…. we have been gf for 2 years now and before that we ate homemade baked goods every day. That was the hardest part of going gf. We eat many, many of your recipes and we think you are the BEST!"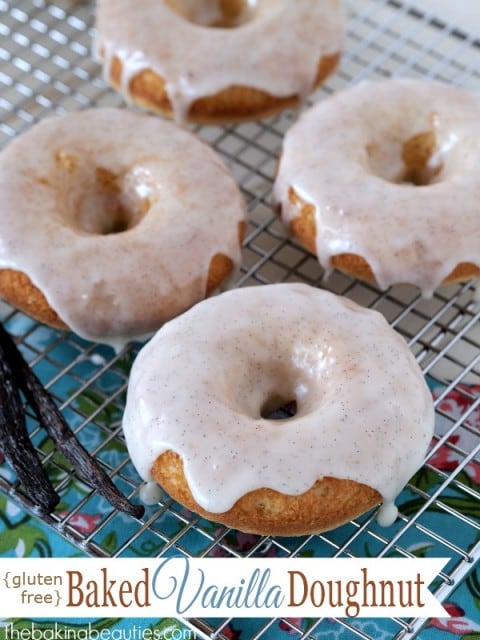 Incidentally, Jeanine just published a new ebook, Breakfast Beauties: 25 Gluten-Free Breakfast and Brunch Recipes. Another book of hers, The Everything Guide to Living Gluten Free: The Ultimate Cooking, Diet, and Lifestyle Guide, is exactly as described and, therefore, has helped many!
My GFW Post "Picks" from Last Week
There are so very many great posts each week, but some posts that I checked out right away last week were:
~ Divine Chocolate Chip Cookies from Gluten-Free Good ~ I don't know that I've ever "met" a chocolate chip cookies that I didn't like, but Cheryl uses an ingredient that is well known for its creaminess and richness. So it's no surprise that her chocolate chip cookies are divine.
~ Raw Strawberry Cheesecake from Unconventional Baker ~ Someone said this cake from Audrey would be perfect for a baby shower … and I'll add … or a bridal shower … celebrating spring … welcoming strawberry season … relishing summer … or simply Wednesday?
The Carnival
What you need to know before linking up:
~ Your link must be related to the gluten-free diet.
~ If you're new, please read the guidelines.
~ Leave a link back to this blog or one of the co-hosts. We do not highlight or share any recipes that do not link back. (If you've never linked up to a carnival before, you can see how I like to link back in the last line of my gfe post(s) above.)
~ We appreciate you joining in!
Note: Linking up indicates you are giving permission for us to share your submitted photo and your link via social media or in next week's post if it is selected as the most popular post for the week or featured as a highlight.
Originally published May 6, 2014; updated February 28, 2022.