This post may contain affiliate links. If you purchase through them, your cost will stay the same, but gfe will receive a few cents for every dollar spent. Thanks for supporting gfe!
If you know my dear friend Jules Shepard, you know that despite the fact that she's an "itty bitty" person in real life, she has a big impact on everything she touches and truly doesn't do anything in a small way!
First Gluten-Free Labeling Summit to call the FDA to task, with the Tallest Gluten-Free Cake.
Her own very popular, very successful product line under the GF Jules label at GFJules.com.
Three books in print (the latest is Free For All Cooking; see my review and Jules' Coffee Cake recipe here).
Several e-books.
The first gluten-free radio show on BlogTalk Radio (see show listing here). And much more!
Last week when Jules Shepard and I were chatting on her radio show The Gluten-Free Voice, she "leaked" the recipe that she'd be sharing today. Her gluten-free re-creation of her Grandma's Cinnamon Sticky Rolls. It's definitely a recipe that means "home" and "holidays" to Jules.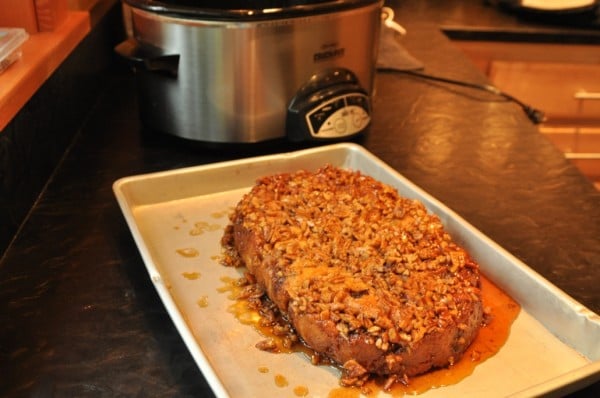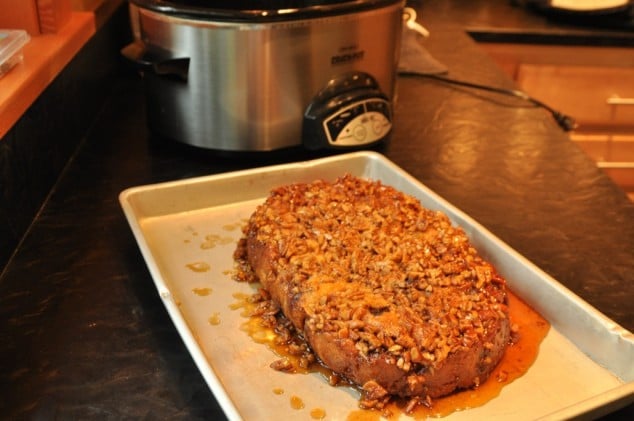 True to form, this recipe is not just your basic "make it one way" cinnamon bun recipe. Gluten free and dairy free, these Cinnamon Sticky Rolls can also be made vegan, nut-free, and refined sugar free. Oh, and get this … you can make them in your oven or your crockpot. Love the versatility of this recipe, plus they look and sound phenomenal. I predict lots of families will be enjoying these Cinnamon Sticky Rolls on Christmas morning!
And Jules is giving away three books that you're sure to want in your library … one lucky recipient of each!
Go Dairy Free ~ The definitive guide and cookbook for living dairy free. 5 stars on Amazon! This book from my good friend Alisa Fleming, the author/owner of the Go Dairy Free site, is meticulously researched and provides all the data and recipes you need to go dairy free and be happy about it! Read my review and get Alisa's recipe for Semi-Sweet Mint Truffles (4 Ways) here. One look and you'll see that this recipe would be perfect for a holiday treat or someone on your gift list.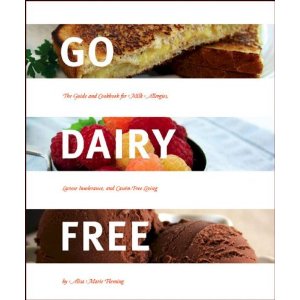 Gluten-Free Makeovers ~ This cookbook is the first by long-time gluten-free leader, Beth Hillson. That's somewhat of a surprise since many have been looking to Beth for gluten-free recipes and food guidance for years. Beth is a professional chef and food writer. She's currently the food editor of Living Without's Gluten Free & More magazine and the president of the American Celiac Disease Alliance. She also founded the Gluten-Free Pantry line of products, which have gone through two acquisitions in recent years. The products are available at glutenfree.com. I always share Beth's weekly e-newsletter from glutenfree.com with my support group. It features Q&A with readers, her recipes, gluten-free events, and more. I was fortunate to meet Beth at the Gluten-Free and Allergen-Free Expo back in May. Her presentation and cooking demo were both straightforward and helpful and, most importantly, yielded delicious results!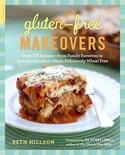 Gluten-Free Cupcakes ~ Yes, you get another chance to win my friend Elana's (Elana's Pantry) second cookbook! Cupcakes made using almond flour and/or coconut flour that please everyone. You can read my review here.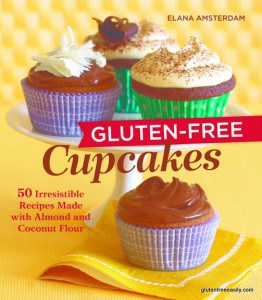 This giveaway is now closed. Jules' giveaway ends Friday, December 16th, at 11:59 pm … enter here. Every entry also enters you one more time into the giveaway for the packages from Caveman Cookies, Free From Gluten, and Vitamix, and numerous other giveaways during the last 10 days of our Home for the Holidays … Gluten-Free Style event!
Yesterday Stephanie of Gluten-Free By Nature shared super cute, super delicious Pumpkin Chocolate Chip Cookies. Tomorrow Silvana Nardone of Silvana's Kitchen (and Easy Eats magazine) will be our host and as always she has a special treat for us all!