For affiliate links and as an Amazon Associate I earn from qualifying purchases.
UPDATE:  This giveaway is now closed. Winners have been announced in a separate post and will be notified via email.
Full disclosure:  NuNaturals provided the products for this review and the giveaway. However, this post is not a paid post and the opinions expressed are strictly my own.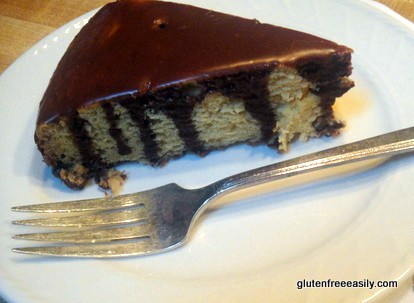 I was slow to hop on the stevia train … even for a short ride. I had purchased one bottle of liquid stevia years ago and I would try it from time to time in my tea, but I wasn't pleased with it. But then a while back, I won a NuNaturals giveaway over at Ricki's (Diet, Dessert and Dogs). I was very pleased to discover that I really liked the products that I had won. To me, there was no funky aftertaste or bitterness from any of the NuNatural stevia products (liquid or powdered) I tried and I liked having a few packets of their powdered stevia in my purse for that cup of tea out with the girls. More recently, the great folks at NuNaturals gave me an opportunity to try a few of the other products they offer as well—cinnamon sticks, ground cinnamon, vanilla beans, and pure vanilla extract … just to name a few. They were all outstanding! And, of course, more stevia—yippee! I'm not sure I'm on the stevia express yet, as you will still definitely see other sweeteners used in recipes here on gfe, but I like using stevia both as an alternative sweetener, and as a supplemental sweetener in addition to an unrefined sugar like honey or palm sugar when I want to use less sweetener overall.
Here are a few recipes in which I use stevia. Below my recipes are a bunch of other stevia-sweetened recipes from some of my favorite blogger friends. A big part of enjoying stevia in recipes is knowing how to use it—when it will work in a recipe, when it will not, how much to use … too much, too little. You can try some of these recipes to sample stevia-sweetened goodness!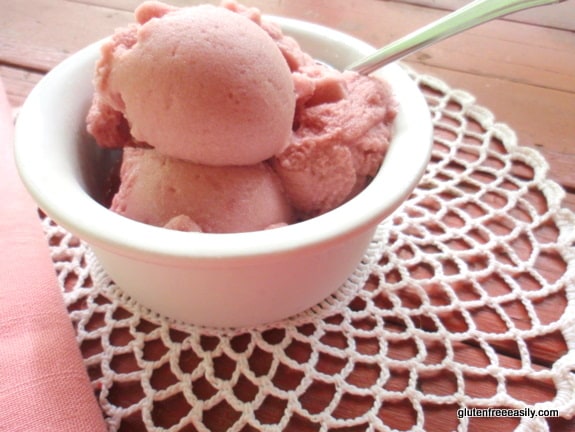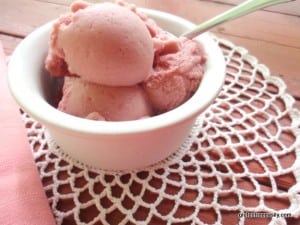 gfe Lemon-Lime Coconut Basil Ice
Super Juice here on gfe (courtesy of Dr. Christine Doherty)
Ali's (Whole Life Nutrition Kitchen) Stevia-Sweetened Sugar Cookies (perfect for any holiday celebration or every day treat)
Alisa's (Go Dairy Free and Alisa Cooks) Cinnamon-Fig Cashew Butter, Mocha Fudge Energy Bites, and Healthy Spicy Mylkshake (I had to share three of Alisa's recipes; I couldn't choose one over the other!)
AndreAnna's (Life As A Plate) Grain-Free Cranberry Almond Cookies (perfect as the paleo/primal or gluten-free sweet treat)
Iris's (The Daily Dietribe) Mini Red, White, and Blueberry Pies (adorable and delicious—always my favorite combination!) 
Kelly's (The Spunky Coconut) Vanilla Bean Cake (Kelly's Vanilla Bean Cake is now famous and deservedly so. I made this amazing cake when I did a review of her second book, The Spunky Coconut: Grain-Free Baked Goods and Desserts. That's my version at the top of this post.)
Ricki's (Diet, Dessert and Dogs) Marry Me Brownies, Caramel Ice Cream, Chocolate Whoopie Pies , and Lemon Blueberry Muffins (I know … I'm so mean to give you all of those heavenly recipes to choose from!)
If you reside in the continental U.S. and have never tried NuNaturals before, but would like to try the NuNaturals stevia packets in a "non-committal" way (i.e, free!), NuNaturals will send you a sample—again, it's free! Just send a self addressed, stamped, #10 envelope (that's the standard large envelope) to:
NuNaturals Inc
2220 West 2nd Ave, #1
Eugene,OR 97402
Plus, NuNaturals is offering two special discounts to gfe readers. When you checkout at their website, enter the code BLG0612 to receive 15% off your order. Plus if your order totals $35 after the discount is applied, you will also receive free shipping. This offer will remain valid until June 30, 2012. 
Now for the best part … courtesy of NuNaturals, I am hosting a giveaway that includes one bottle of Pure Liquid Alcohol-Free Stevia, one bottle of Pure Liquid Alcohol-Free Vanilla Stevia, and one box of 50 NuNaturals Stevia Packets. Each prize is a $36.00 retail value. There will be four winners! All readers are eligible for this giveaway. (Note that only continental U.S. readers are eligible for the free samples previously mentioned.) This giveaway ends Monday, February 27, at midnight EST.
To enter the giveaway, you may leave a comment telling us if you already use NuNaturals products or why you would like to try them. Or you might even want to say which recipes above tickle your fancy. (Leaving a comment is required to enter the giveaway.)

For additional entries, you can like NuNaturals on Facebook or share the giveaway on Facebook. You can even tweet the giveaway if you like. (These are optional entries. Leave a separate comment on each to get the additional entries.)