For affiliate links and as an Amazon Associate I earn from qualifying purchases.
So far, I've told you about the recipe creators that will be participating in March Muffin Madness and I've told you about the fabulous grand prize giveaway. Now it's time to get to an actual muffin recipe, which happens to be Paleo Chocolate Butternut Muffins today, and to our first daily giveaway!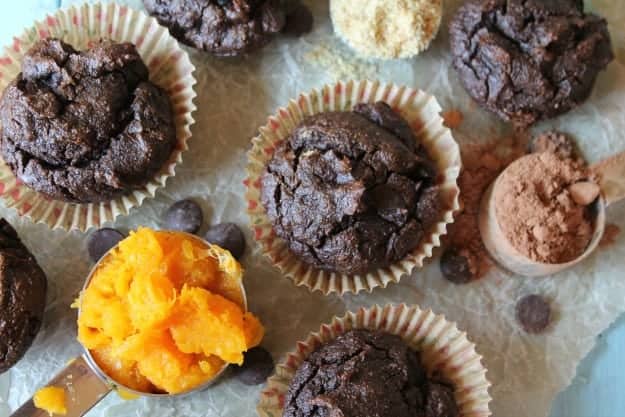 See the whole lineup of bloggers, blogs, and muffin recipes here. Be sure to leave a comment on today's post to enter the grand prize giveaway that will be conducted on Wednesday, April 11 (see all the prizes at the bottom of this post). Please remember that EVERY comment in MMM (only one comment per post, please) will be an entry for the final giveaway, so if you've missed some posts, take a moment to visit each and leave a single comment so you'll get the maximum entries in. Again, you can see a listing of all the posts here.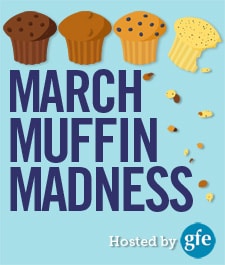 Tessa, the Domestic Diva
I'm so happy to feature Tessa Simpson of Tessa the Domestic Diva for March Muffin Madness today. Tessa is well known for her delicious allergy-free, real food recipes in all categories. (You can read more about her and her family's allergy-free story here.)
Tessa does savory and sweet recipes equally well so you can easily make a whole meal using her recipes—and you should!

Paleo Chocolate Butternut Muffins Recipe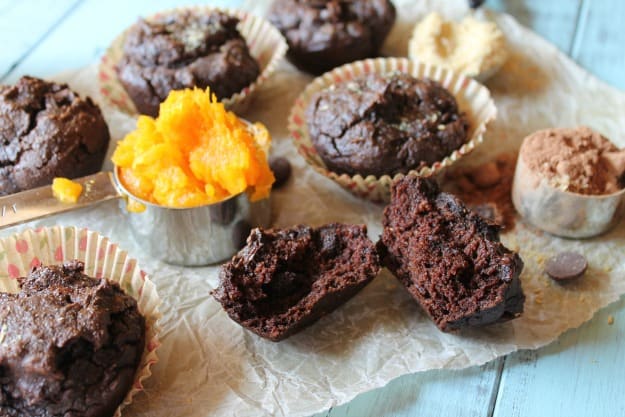 Tessa describes her Paleo Chocolate Butternut Muffins: "These sinfully rich and decadent muffins are a real treat! With a tender crumb, and brimming with nourishing ingredients, this is one muffin you'll be happy to whip up and serve your loved ones!"
I knew I wanted one of these scrumptious muffins after I saw the photos of them, but Tessa's summary seals the deal!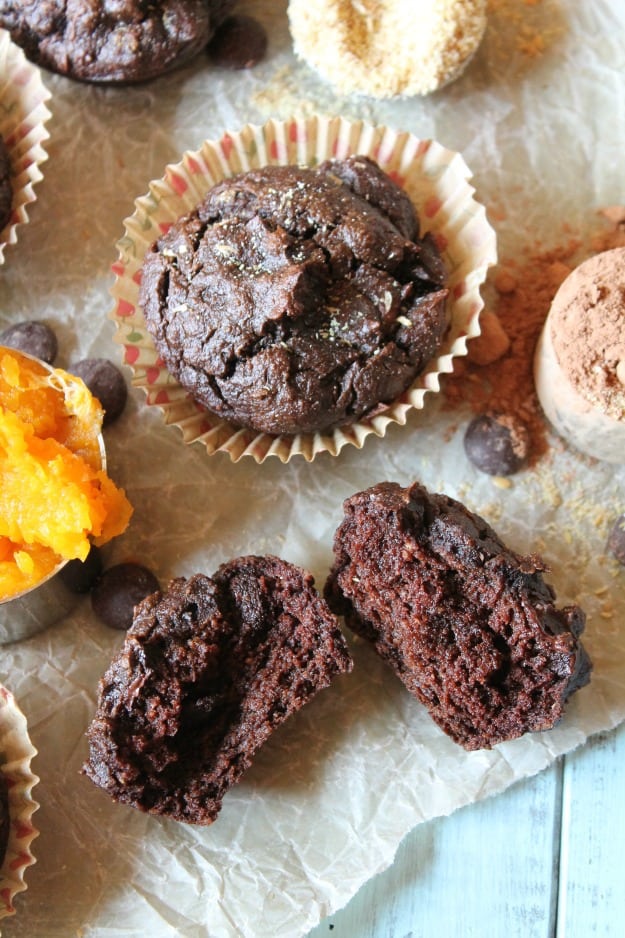 Yield: 12 muffins
Paleo Chocolate Butternut Muffins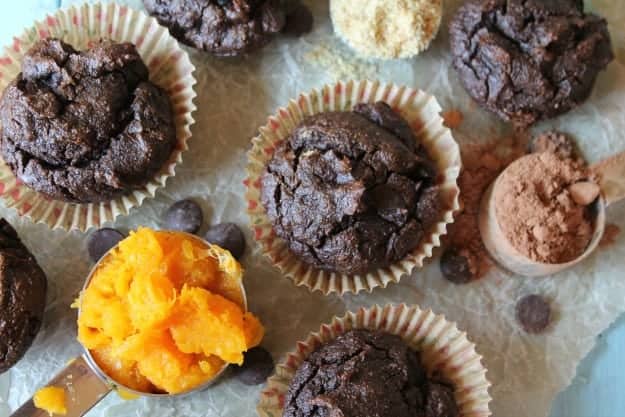 Tessa says: "These sinfully rich and decadent muffins are a real treat! With a tender crumb, and brimming with nourishing ingredients, this is one muffin you'll be happy to whip up and serve your loved ones!"

Prep Time 10 minutes

Cook Time 15 minutes

Inactive Time 2 minutes

Total Time 27 minutes
Ingredients
1½ cup cooked, soft butternut squash (I cooked mine in the Instant Pot!)*
½ cup melted coconut oil
¾ cup coconut sugar
¼ cup equivalent of stevia (or more coconut sugar)
3 eggs
¾ teaspoon sea salt
1½ teaspoon baking soda
¾ cup almond flour
½ cup tapioca flour
¼ cup cocoa powder
¼ cup golden flax meal
¼ cup coconut flour
Optional Add-Ins: dark chocolate chips, white chocolate chips, chopped nuts
Instructions
Preheat oven to 350F degrees and prepare a 12-cup muffin tin.
In the bowl of a mixer, gently mix the squash, oil, and sugar. Make sure the squash is warm or room temp so the coconut oil does not harden.
Beat in the eggs.
With the mixer running, add the baking soda and sea salt.
Continue with the remaining ingredients. Let batter rest a minute or two to allow the flours to fully drink up the moisture. The mixture will be stiff.
Put about ⅓ cup batter in each muffin tin.
Bake for 15-18 minutes until just set and a knife comes out clean.
Notes
*any pumpkin or sweet potato could be used, but consider that butternut squash is a drier squash, so you will need to adjust flour amounts IF you use a wetter (higher water content) squash or pumpkin. Sweet potato should function the same as butternut.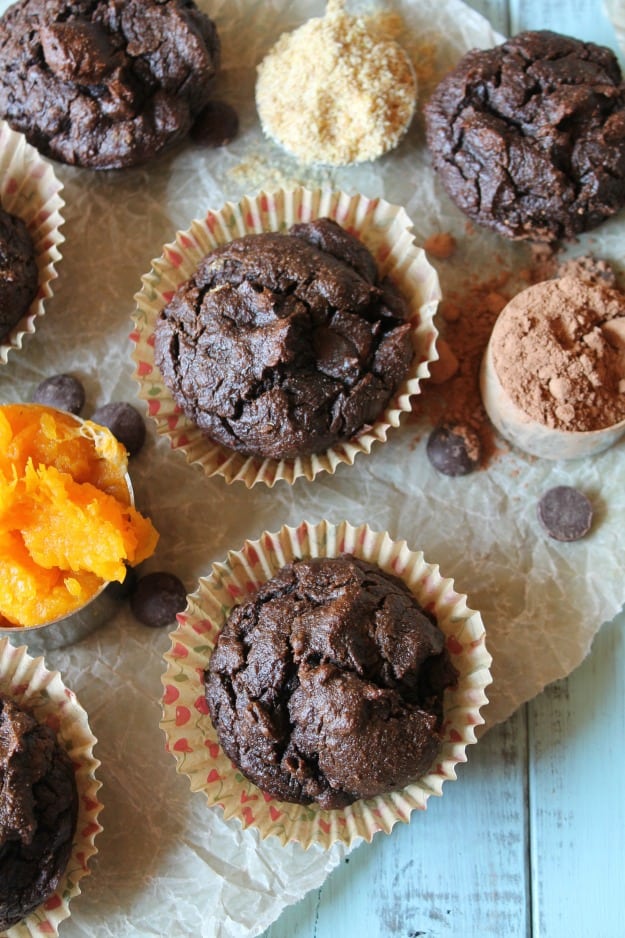 More of Tessa's Gluten-Free Muffin Recipes (And More) That You Should Check Out
~ Gluten-Free Pumpkin Oat Hemp Muffins
~ Paleo and Vegan Sweet Potato Muffins (Note: Tessa shared this recipe in a previous MMM event and it remains one of the most popular recipes on gfe!)
~ Instant Pot Bacon Cheeseburger Soup (Paleo, Keto, Low-Carb)
Today's Giveaway
Update: All the giveaways are now closed. Congratulations to the winners and thanks to all who participated!
~ Cookbook:
Danielle Walker's Against All Grain Celebrations: A Year of Gluten-Free, Dairy-Free, and Paleo Recipes for Every Occasion (2 winners; co-sponsored by Ten Speed Publishing and gfe)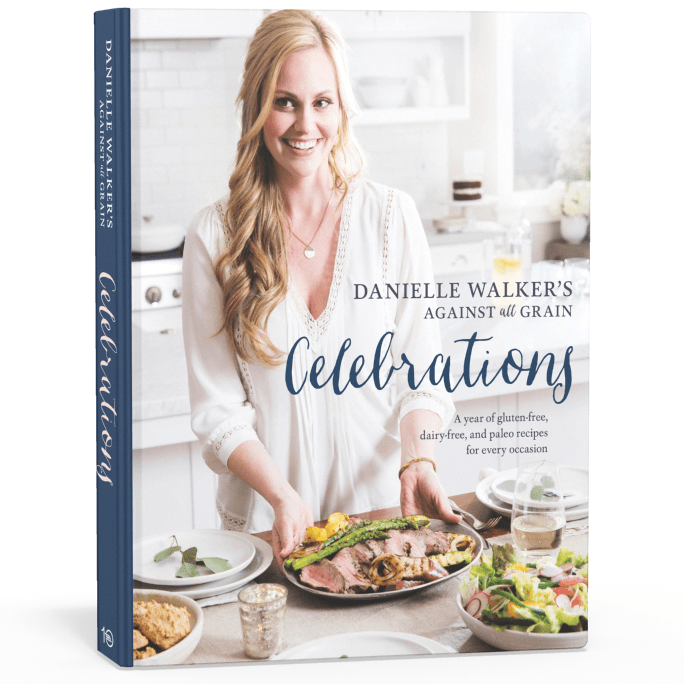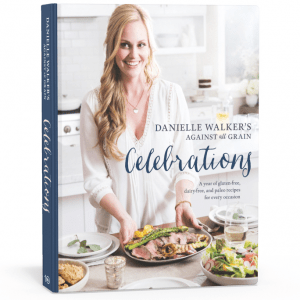 I can't think of a better cookbook to feature as we kick off MMM as this event is always a celebration of so many things. My fellow gluten-free bloggers; you—my wonderful gfe readers; and fabulous gluten-free recipes, of course!
The title of Danielle's latest book describes its contents perfectly but if you'd like to know more about it, you can use Amazon's "Look Inside" feature (on left side of Amazon page) and you can read my review here.
~ Recipe Ingredient:
Nutiva Organic Coconut Sugar (three 1-lb bags) (1 winner; sponsored by gfe)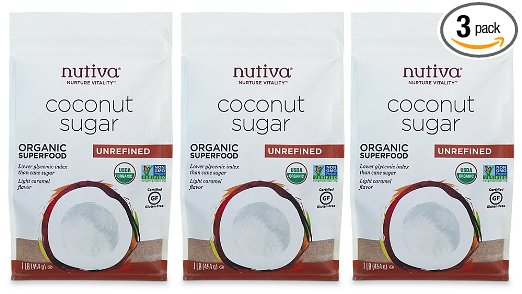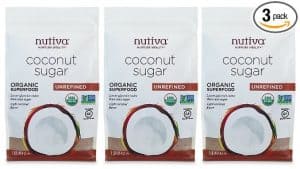 Grand Prize Giveaway
See all 10 prizes here. Shown are the top six prizes (according to monetary value). Again, this giveaway is open to everyone, everywhere!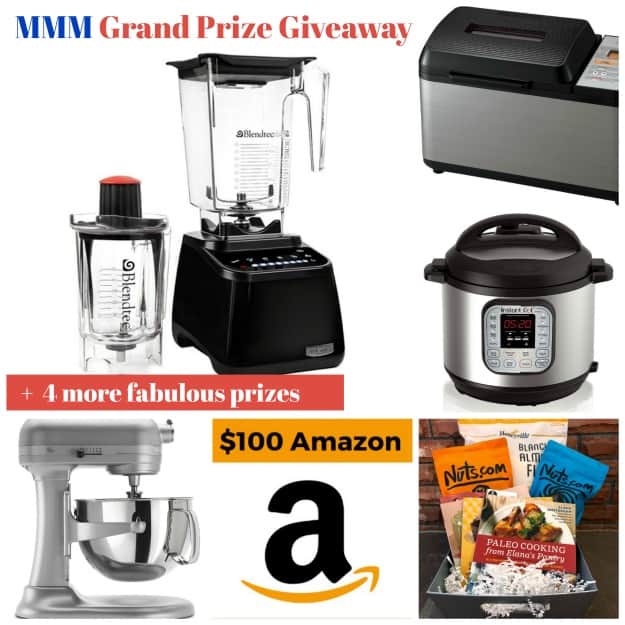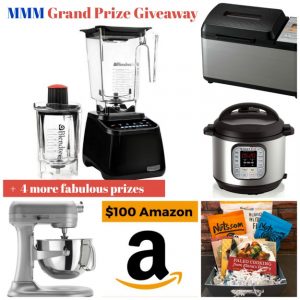 Originally published March 22, 2018; updated March 3, 2023.