For affiliate links and as an Amazon Associate I earn from qualifying purchases.
While there are all types of madness in our world, I'm talking about the one I've been reading about recently—one that is near and dear to my heart and is, in fact, one of the reasons that I eat gluten free easily (gfe) and share the gfe approach with others. Remember that the gfe approach focuses on real food—meat, seafood, fruit, vegetables, and dairy–with some mainstream gluten-free processed foods and a few gluten-free specialty items. Specifically, many people believe that it is too expensive to eat gluten free. They believe they can't eat gluten free without buying tons of gluten-free specialty foods, thereby, incurring huge costs for groceries. So today I want to talk about how to stop the madness of expensive gluten-free living.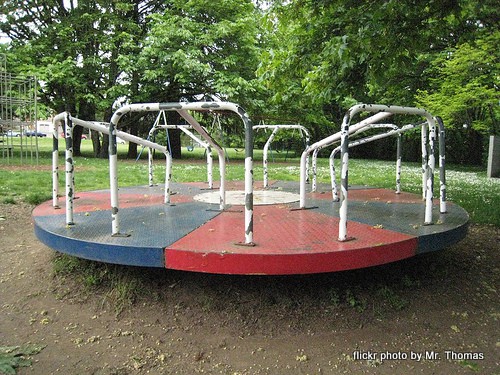 flickr photo by Mr. Thomas
How to Stop the Madness of Expensive Gluten-Free Living
In the last several months, I've read messages, pleas, and articles everywhere about the need for charity efforts to support or subsidize folks who need to eat gluten free because of the high cost of gluten-free food. Some local support groups are establishing funds to subsidize gluten-free groceries. As shared in one article (no longer available online) about a support group and the program they established to help gluten-free individuals afford gluten-free products, one mother was struggling to feed her celiac child because of the cost of gluten-free food.
That is so sad and so unnecessary. Most of the people who are spearheading such efforts have their "hearts in the right places," but the approach is not the best one. I think we are doing a huge disservice to folks when we lead them to believe that all their gluten-free food has to be processed and expensive.
Although this issue is getting more media time because of the economic times, it's not new. I've had individuals tell me for years that they could not afford to eat gluten free. Some wanted to feed their entire family gluten free, because it made life simpler and eliminated cross contamination concerns, but they stated they could not because of the expense.
I recently read an article in Living Without magazine (which no longer exists) about a father who decided to go gluten free for a week to understand better what his son faced daily. He shared that when his son had been diagnosed with celiac disease, he and his wife had stated that the entire family would go gluten free.
However, once they found out the associated expenses, they told their son he would have to be on his own in eating gluten free. The father journaled his food when living gluten free for the week. His diet consisted of gluten-free pizza, sandwiches, bagels … you get the drift. Ironically, the son was pleased when his dad's gluten-free week was over because he no longer had to share his gluten-free specialty food.
Last year, a mother of three wrote in to a well-known—and often very helpful—gluten-free newsletter stating that she was on a very low income (less than $1000 a month total). She pleaded for guidance on how to eat gluten free at reasonable prices. She, herself, used the term "madness" … asking if there were "any shortcuts to the madness" and "help out there for someone like me."
The editor's response was that the gluten-free diet is "not an inexpensive diet" and that there is sometimes help through local programs, hospitals, support groups, etc. The rest of the advice was that the mother could focus on buying gluten-free specialty items like mixes and pasta at sale prices. The final sentence referred to a few "mainstream" items like corn tortillas, brown and white rice, pasta sauces, tuna, and mainstream canned/boxed soups that were gluten free.
In my opinion, the editor's response was lacking. Many other readers felt the same way I did and wrote in with their own suggestions. To the editor's credit, she printed some of these additional comments. However, many cited guidance that I found discouraging due to its time-consuming and impractical nature. They included tracking the difference in cost between gluten-free products and their gluten-full counterparts so that the additional cost could be submitted as a medical tax deduction or submitting the costs of gluten-free processed foods to health care flexible spending accounts.
My favorite response was one that asked why meat, fruit, vegetables, and milk products were not suggested as more economical options by the editor. The reader went on to state that we really don't need pasta and processed baked goods on a daily basis, and that gluten-free "replacements" should be occasional treats.
She concluded that foods that are naturally gluten free were the best, most economical way to eat gluten free. She also echoed my own feelings when she stated that a tax write-off for food one didn't need anyway was not only impractical but just didn't make sense.
She explained that many of the U.S.'s health problems are caused by eating too much of the wrong stuff. Last, she added that most of the specialty items are actually snacks versus "must-have's" for a well-balanced diet.
The editor's response was that it was important for one not to feel restricted and deprived on the gluten-free diet, and that having gluten-free treats can ensure compliance with the gluten-free diet.
More comments followed in a subsequent newsletter. One agreed with the importance of not feeling deprived and the need for packaged gluten-free treats, but, encouragingly, several weighed in on the other side of the spectrum.
These individuals stated they had refined their diet to focus on the basics: protein, veggies, fruit, and gluten-free grains. They also stated that they used a basic gluten-free flour mix (purchased or homemade from gluten-free components) to make their own baked goods. They stated emphatically that they never felt deprived of good food by eating this way.
Some readers expressed dismay at the amount of time and money spent on locating and purchasing unhealthy substitute foods (baked goods and snack foods—in lieu of fruits, vegetables, nuts, and alternative grains), particularly to feed gluten-free children.
One reader said that the best thing that the editor could have done would have been to provide links to several gluten-free forums because the "give a man a fish…teach a man to fish" was the best approach and was actually a concept shared often in such forum discussions.
Coincidentally, I was honored to speak last month about my gfe approach to another gluten-free support group of which I am a member. Everyone was very receptive to the information. Sadly, this approach is not one that's often presented. Many presentations are, in fact, about gluten-free specialty products—sharing what's the latest and greatest on the market.
Many told me they were actually relieved to hear the gfe approach. Some of those were "newbies" who'd been ready to stock up with every processed gluten-free product known to man, but now felt confident they didn't need to and were breathing easier—both because of the costs and the unchartered territory of "all those products." Products that one is completely unfamiliar with—per different ingredients, textures, and flavors plus, again the higher cost of those products.
Others had been gluten free a long time, but had fallen into a pattern of relying on gluten-free packaged foods almost entirely … even though they admitted they really couldn't afford to eat that way.
Some told me after my presentation that they were inspired to cook again knowing that gluten-free cooking does not have to be hard at all—they could just focus on foods and meals they'd always enjoyed that were gluten free. They also stated that they were relieved that they could achieve considerable cost savings by living gfe.
But, please let me be clear on one point. I know that the majority of vendors and makers of gluten-free specialty products went into the business out of love and concern. (Update: This statement was true when I wrote this article. With the entrance of many major companies into the gluten-free marketplace, I'm fairly sure that it's not so true today.) Their motivation was trying to feed a loved one safely and ensure that loved one, and others, would be able to enjoy treats equivalent to those they enjoyed before. Without a doubt, these companies fulfill a need and many are greatly appreciated, but to eat gluten free economically (and healthily), these treats and processed foods should be just part of the gluten-free diet—and a small part at that.
Stop the madness, people! Real food is calling and it's not nearly as costly as a diet based primarily on gluten-free specialty foods. Real food is mostly available around the perimeter of your grocery store, it's at the farmer's market, it's in the offerings from your own garden (or your neighbor's or relative's), it's on the fruit/nut tree you planted years ago, the grape arbor out back, and so on.
Use these food resources and supplement them with some mainstream processed foods that are clearly gluten free and safe for you and just a few gluten-free specialty items.
Prepare, cook, and bake simple meals as shown here at gfe. (Check out my gfe recipe index and subscribe to get free gfe recipes from this point on.) That is how to stop the madness of expensive gluten-free living.
Please get off the gluten-free specialty food merry-go-round and spread the word to others. We want to ensure that folks who need to eat gluten free can easily eat gluten free—without costs holding them back. Finally, I'd love to hear your stories along these lines, your own words of encouragement for folks transitioning to the gluten-free diet, and your questions on how to go gfe.
Originally published May 3, 2009; updated September 25, 2022.