For affiliate links and as an Amazon Associate I earn from qualifying purchases.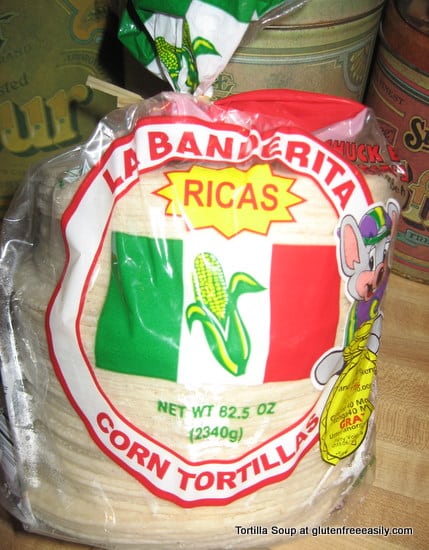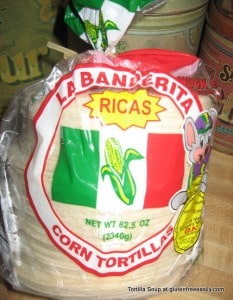 I'm one who doesn't usually make soup often during the summer months, but the other day it was cold and rainy. The temperature didn't even reach 70 degrees, and the dampness made it feel much cooler. "Is this really June?" I thought. Well, now it's hot again, so the answer is yes. Sunday is officially the first day of summer, so it's time! I'll take the heat, but just give us a break on the rain, please. However, with the rain and unseasonable coolness the other day, I was happy to have a good reason to make tortilla soup. Also, Diane's Friday Foodie Fix called for green beans this week, so I thought this recipe would be a great entry, as I use green beans often in making it. This Tortilla Soup comes together quickly to provide a very satisfying meal in flavor and nutrition. The tortilla part of the recipe—the crunchy topping provided by fried corn tortillas—makes it especially tasty and fun. Our family has been enjoying it for several years now. I also double it from time to time so I can share with family and friends. The container of tortilla strips included in their care packages initially surprises most of them, but they all end up praising the combination of the spicy vegetable soup and tortilla topping that is Tortilla Soup. I try to always have salsa in my pantry,  just so I can make this soup any time I like.
Yield: 6 servings
Tortilla Soup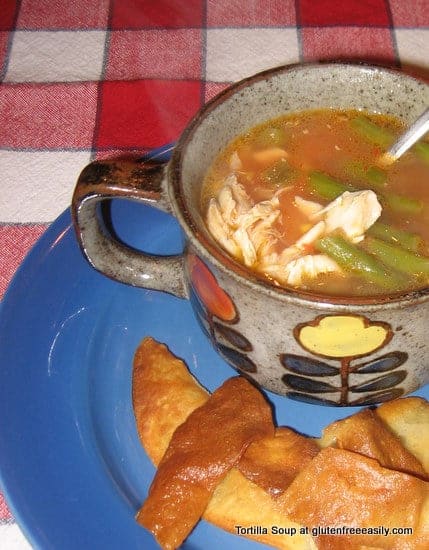 Ingredients
28 ounces chicken broth*
1 jar red or green salsa (Select your favorite salsa with your favorite level of spiciness. I used mild red salsa and opted for one that did not contain high fructose corn syrup. This recipe is especially terrific with organic or homemade salsa.)
2 cups cubed cooked chicken or turkey (I used the meat that came off a chicken carcass, cut into bite-sized pieces. This soup is also a great way to use turkey leftovers. Omit for vegetarian/vegan option. )
About 2 cups of veggies of choice, like chopped zucchini (I used frozen green beans this time.)
About 1 ½ cups of corn kernels (optional but preferred; I used frozen)
Tortilla Strips for Topping/"Crackers"
Four 6-inch corn tortillas, cut into strips
Cooking oil (I used olive oil)
Instructions
In large saucepan/pot, combine chicken broth and salsa and bring to boil over medium-high heat. While broth/salsa mixture is heating, cook tortilla strips in hot oil until crisp (they cook quickly) and then remove to drain on paper towels. When the broth/salsa mixture reaches boiling, stir in the chicken (or turkey) and vegetables.
Reduce heat to a simmer and continue simmering until the vegetables are done and soup is heated through (usually about 10 minutes). (If using fresh or frozen veggies, you'll want to add them with the broth and salsa to ensure they are cooked completely, unless you like them really crunchy.) Serve in bowls topped with tortilla strips, which you can break and "sprinkle" on top as you like.
The tortilla strips can actually be used as a topping or "crackers" for any soup or as a crunchy little snack—very tasty with a nice cracker texture and also very economical. (Several of our support group members are using the tortilla strips in place of gluten-free crackers since I first served them Tortilla Soup at one of our meetings. As long as you have a bag of gluten-free corn tortillas in the refrigerator, you can make your own "crackers" any time.) Other options for a bread to serve with this soup versus the tortilla strips are my Flat and Firm Cornbread or Super Easy Popovers. Oh, and my Marvelous Cheese Muffins would also be great with this soup.
Notes
Adapted from a recipe in Better Homes and Gardens magazine
I made my broth from simmering a gluten-free rotisserie chicken carcass. But, I also make broth sometimes by using gluten-free chicken base. (Herb-Ox states that their bouillon is gluten free.)
If you like, you can use canned broth instead, but note that not all canned broth is gluten free—always check the label. Use vegetarian broth for vegetarian/vegan option.
For draining the tortilla strips, I always place newspaper under one paper towel for extra absorption. (I remember reading that our local newspaper is printed with vegetable-based dyes, so I feel safe doing that.)
You really do not need to add anything other than the ingredients shown—the seasoning provided by the salsa is just right and the amount of onions, tomatoes, etc. is perfect, too. But, you can be flexible and add or substitute some other veggies (like chopped zucchini, peas, butter beans, or peppers), especially if your garden is happily producing. I figure out amounts when I'm getting creative with the veggies by looking to see if I have enough color and still enough liquid. If you use canned vegetables, you can use the whole can of vegetables and the liquid. However, don't add so many vegetables or liquid that you lose the special zip of the salsa.
Taste test along the way if modifying the recipe this way. When I have doubled the recipe or used a lot more vegetables, I have just added additional salsa as needed to maintain the spicy flavor level.
This soup can also be served with lime wedges, sour cream, and cilantro, if you wish.