This post may contain affiliate links. If you purchase through them, your cost will stay the same, but gfe will receive a few cents for every dollar spent. Thanks for supporting gfe!
It's that time of year when they're everywhere. Girl scouts. Super cute Girl Scouts wearing big smiles and selling Girl Scout cookies. Gluten-full Girl Scout cookies. As you probably know, ready-made gluten-free Girl Scout cookies don't exist. (Update: Girl Scout cookies do include a couple of gluten-free varieties now.) But no worries, if you lament your gluten-free status each year this time simply because of said gluten-full Girl Scout cookies, don't dismay, there are really some terrific gluten-free homemade Girl Scout Cookie recipes that will allow you to enjoy your own safe and delicious Girl Scout cookies.
Plus, if you make your own, you might not end up scarfing down a box of cookies at a time. Oh, wait, that wasn't you, that was me! (With a fair amount of help from Mr. GFE, of course.) It's a well-known fact that Girl Scout cookies tend to evaporate any way, right? Perhaps it's those addictive and questionable ingredients they contain. But today I'm sharing the Top 10 "Best" Gluten-Free Homemade Girl Scout Cookie recipes from some of my very talented blogger friends, plus a little bonus at the end for recipes (and non-recipes) that just might be better than Girl Scout cookies!
Here's the listing starting with my two favorites, gluten-free homemade Samoas and Thin Mints, versions of the two most popular Girl Scout Cookies.
Top 10 Gluten-Free Homemade Girl Scout Cookie Recipes
Gluten-Free Homemade Samoa Cookies (Caramel DeLites)
Paleo Samoas by Elana at Elana's Pantry
Samoas by Betsy at Gluten-Free Betsy
Gluten-Free Homemade Thin Mint Cookies
Paleo Thin Mints by Elana at Elana's Pantry (paleo, grain free, plus "more free")
Three-Ingredient Thin Mints at Free Range Cookies (Linda uses ready-made gluten-free chocolate sandwich cookies to make these gluten-free, vegetarian, super easy-to-make Thin Mints; brilliant idea!)
Gluten-Free Homemade Gluten-Free Tagalong Cookies
Tagalongs by Betsy at Gluten-Free Betsy
Gluten-Free Homemade Do-Si-Do Cookies
Do-Si-Dos from Angela at Angela's Kitchen (also dairy free with egg-free option)
Do-Si-Dos from Jeanine at Faithfully Gluten Free
Gluten-Free Homemade Trefoil Cookies (Shortbread)
Trefoils from Angela of Angela's Kitchen as Angela says, "a nice plain shortbread."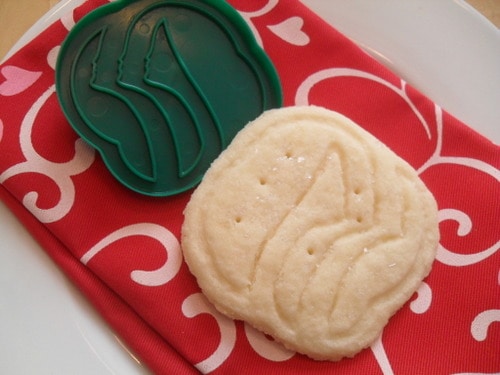 And sometimes you're thinking of Girl Scout Cookies when you create something similar, but quite different. Check out the following recipes for treats that are decidedly not gluten-free re-creations of  Girl Scout cookie favorite, but I think you will be very surprised … you truly might like these creations even better!
Other Gluten-Free Homemade Girl Scout Cookie-Inspired Creations
Samaroons from Amanda at A Few Shortcuts (as the name implies, these cookies offer a combination of features from both Samoas and macaroons)
Chocolate-Covered Mint Leaves (Her Thin Mints) from Adair at Lentil Breakdown (these are brilliant!)
Check out all of Adair's other brilliant Girl Scout cookie knockoffs—Samoas, Tagalongs, and Do-Si-Dos–below.
See if you can guess what the base of this Samoa "cookie" is!
Another non-traditional base works perfectly in the Tagalongs below.
 Be sure your mini rice cakes are truly gluten free when making your alternative Do-Si-Dos ("Do-Si-D'Ohs" per Adair).
Samoa Taste Cookies from Me at Gluten Free Easily (the taste and even a similar texture with very little effort)
And last, but not least, how about these Samoa Brownies from Paleo Parents? (the only thing that could be better than a Samoa cookie would be a Samoa brownie, right?)
Which gluten-free Girl Scout cookie recipes will you make? Enjoy!
p.s. If you're one of those rare birds who is not into Girl Scout cookies, but love cookies in general, please check out my gluten-free Flourless Cookie recipes. (The top two most popular recipes are my Flourless Peanut Butter Cookies and my Flourless Oatmeal Cookies.)