For affiliate links and as an Amazon Associate I earn from qualifying purchases.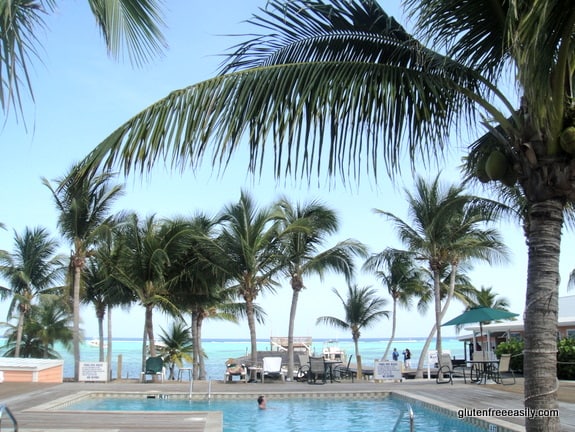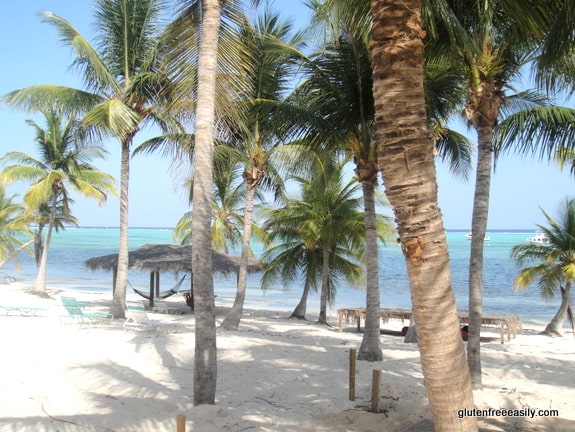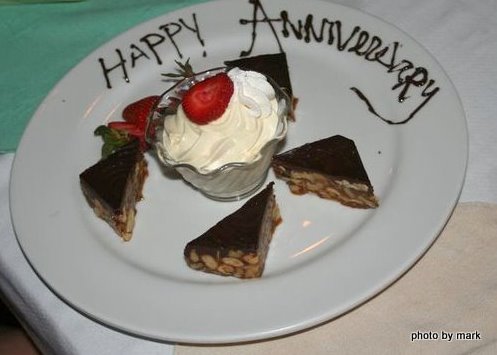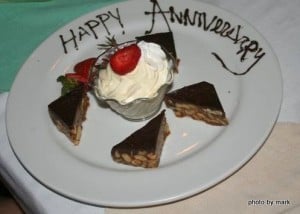 Okay, first things first, a few pics of where I am this week,
Little Cayman Beach Resort
. Gorgeous, isn't it? And, we were treated so very well on our actual anniversaryby the chef and staff, and, of course, the wonderful group we are with—Mr. GFE's dive buddies (pictured below)—who arranged our special celebration. I'll share much more later, but need to get in some beach time as we're "leaving on a jet plane" tomorrow. Well, actually first we'll hop on a little 12-seater plane called The Otter. Okay, maybe not "hop" on … maybe "squeeze" is a better word. But, as the saying goes,
it's all good
—in this case, it's all really, really good!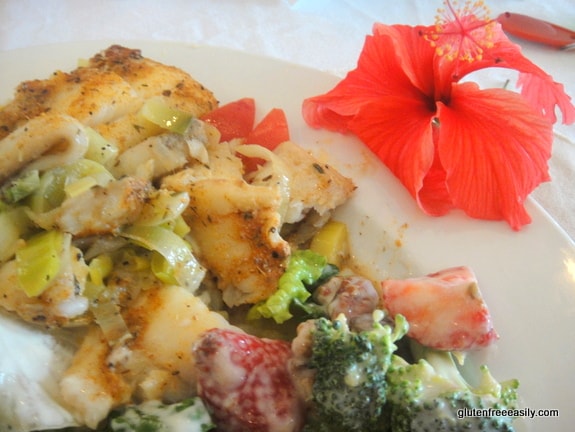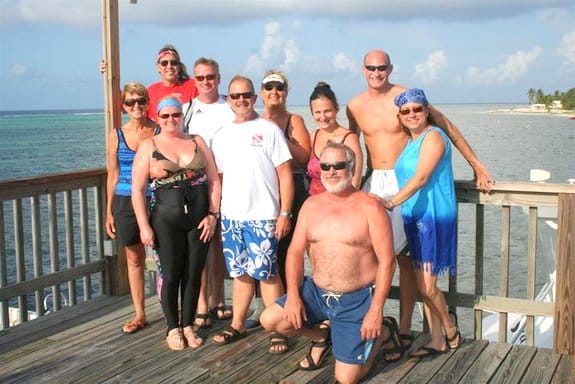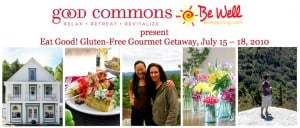 Have you heard? There's a gluten-free gourmet getaway coming up in beautiful Vermont and it's only a month away—July 15 through July 18. Imagine a long weekend filled with gluten-free goodness, a focus on wellness, and, best of all, new friends. We often visit friends who live in this area on our northern motorcycle trips. I can assure you that it's a gorgeous and wonderful place to visit.  Since I'm on vacation currently and have trips planned for August and October, I'm not yet sure if I can attend, but I sense my brain working overtime to try to make it happen. After all it's being held on my birthday weekend! Check it out and let me know if you're going … you just might inspire me to do some "finagling" and somehow make the commitment! Incidentally, transportation from New York City is included. Read all about it here … I know you'll want to attend! 
My blogging buddy, Pete (No Gluten, No Problem), is participating in the Virgil Crest Ultra Race. In Pete's words, "the race covers 50.1 miles, and climbs 9,000 vertical feet. That's the equivalent of basically running back-to-back marathons, and climbing to the top of the Empire State Building 7.5 times while you're at it!" I know … wow! He's decided to make this event a fundraiser for the National Foundation for Celiac Awareness (NFCA). I'm sure many of you are familiar with the NFCA and all the immeasureable gluten-free good that it's done since it was founded by Alice Bast in 2003. (The NFCA is on my gfe's other resources listing on my sidebar and I'm happy to be listed on their site as well. I called upon them recently for resource materials to share during a celiac/gluten intolerance awareness presentation. They immediately responded and their materials were a valuable addition to the information package that I provided folks.) So, Pete's asking for your support through his NFCA fundraising effort here. And, incidentally, you can follow Pete's training progess at the NFCA site under Athletes for Awareness or on his blog No Gluten, No Problem.


My sweet and lovely friend, Iris (The Daily Dietribe), has the roundup of the Adopt A Gluten-Free Blogger event up! Not only did Iris do a beautiful job, but so did everyone who participated. Be sure to check out all the entries here. (You'll want to hang around and visit a while, too. There are amazing recipes like this one for Sweet Sesame Noodles.) The info on the June adoption event has not yet been announced. I'll share it when Sea (Book of Yum), the event's creator, announces the particulars.
Storytelling is important in all genres and areas, but it's particularly critical in the celiac/gluten intolerance/gluten sensitivity arena. With so many folks fighting gluten-caused symptoms/conditions with no diagnosis in their immediate future, it's often the personal stories of others who have received a diagnosis or found healing through the gluten-free diet that allows the undiagnosed to see the path they need to take. In that light, I feel that two recently posted stories need to be shared with as many folks as possible. The first comes from one of my very favorites, Kelly, at The Spunky Coconut. It's the story of her younger daughter's amazing (and ongoing) recovery and is simply titled, Recovering Ashley. The second comes from my fairly new and wonderful friend, Kim Wilson-Maes, of Cook It Allergy Free.  She primarily shares the story of her son in her post, Our Family's Neurological Link to Gluten. Both of these stories will make you cry and rejoice, and cry again thinking of these children's struggles, their mothers' incredible determination to find answers and their ultimate success, and especially those who remain struggling and looking for answers. Please also read the readers' comments as share additional encouraging stories of recovery.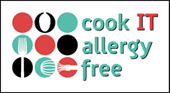 Kim Wilson-Maes, in conjunction with her husband, Kurt, also happens to be the creator of the new iPhone/iPad/iPod application that's getting all the buzz in the allergen-free world. Their app allows you to easily custom tailor recipes to meet your specific needs due to food allergies/intolerances. You can read about it at her site here. It was also mentioned recently on the BeFreeforMe site in this post.  I really love this concept because the focus is on recipes versus products. If you're at the grocery store, you can pull out your iPhone and use Kim's application to find a great recipe for the pork roast that's on sale, with the shopping list right there with the recipe–neat idea, huh? And, even better, if the recipe calls for dairy and you're dairy intolerant, you'll also be able to readily access successful non-dairy substitutes. Don't have an iPhone, iPad, or iPod, yet? Me neither. But not to worry because Kim is seeking terrific recipes for her application and giving away an iPod Touch at the same time. Check out her giveaway here. If you like my gfe recipes, you'll be happy to know that a bunch of mine will be featured on Kim's app. I'm so honored! The recipe submission and iPod Touch giveaway ends June 25–all the info's right here.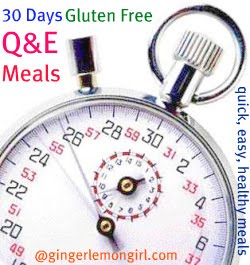 Carrie's 30 Days of Quick and Easy Meals is continuing on at her site, Ginger Lemon Girl. Some of my favorite gluten-free bloggers, including Carrie herself, are sharing their best, 20-minutes or less meals. And, there are also several brand spanking new bloggers with terrific meal ideas. There's Ellen's Tomato Soup (plus more!), Erin's "Not Really a Recipe" Pork Chops, Claire's Asparagus Salad with Strawberries and Maple Tahini Dressing … just to name a few of the participating bloggers and their recipes shared. Carrie's event is such a terrific one for all of us!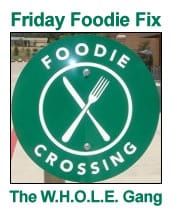 Dynamic Diane's (The W.H.O.L.E. Gang) Friday Foodie Fix is back! This week she's asking for Father's Day favorites. Next week, the secret ingredient will be a summer favorite—raspberries!  
Last, the winner of the Bagels, Buddy, and Me giveaway is up on my Out and About page!
Just added … our beloved Gluten-Free Girl, Shauna, has auditioned for her own show on the new Oprah Network! (She shares the experience in her latest post.) Oh, the thought of a gluten-free cooking show with Shauna—and Danny—at the helm … love that! You can vote for Shauna here.
Shirley
Not just gf, but gfe!