For affiliate links and as an Amazon Associate I earn from qualifying purchases.
I mentioned in a previous post that my family indulges in gluten-free holiday appetizers on Christmas Eve. Well, whenever I'm entertaining on New Year's Eve or New Year's Day, I like to take that same route. I consider it a time for party fare, which I consider appetizers to be, versus a sit-down dinner. I feel like it's far more festive and it keeps folks happy with lots of choices and less "stuffed." Finger foods and small plates always help with the latter.
I have fond memories of so many New Year's Eve gatherings over the years. Some were just the two of us with another couple. Typically it was our only holiday get together with them and it featured a belated Christmas gift exchange. One year some friend gave me a 10-lb bag of pistachios. They knew the way to my heart! Others were gatherings of several friends, parties I suppose.
I remember one particular New Year's Eve party before Mr. GFE and I were married (we were dating at the time). It was snowing like crazy that evening. That meant that very few folks actually made it to the party, which in turn meant lots of leftover food. No worries. Because New Year's Eve had fallen on a Friday, I just had a repeat party the following night after the snow had stopped and the roads were passable. It all worked out beautifully as everyone was happy not to miss the party and all the food got eaten!
Here are my favorite gluten-free holiday appetizers. There are appetizers that please guests of all ages and appetizers that are more suitable for the adult palate. Choose which ones work best for your celebration! Happy New Year!
Gluten-Free Holiday Appetizers from gfe
~ Cucumber Chickpea "Bruschetta"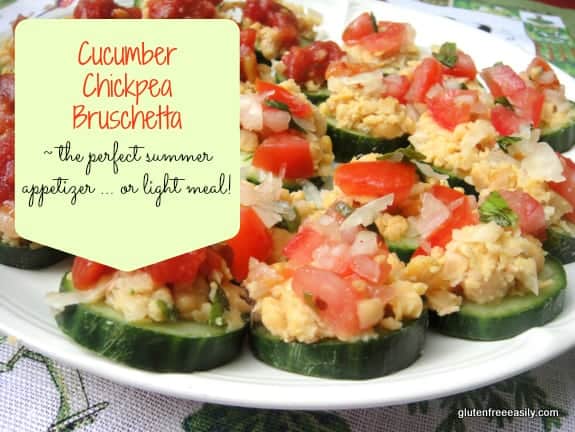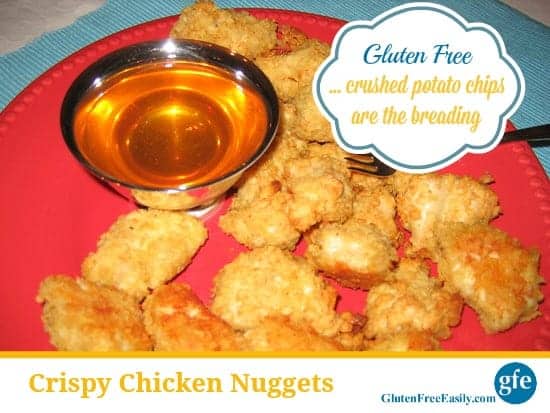 ~ Elegant and Easy Party Puffs (fill with sweet or savory ingredients)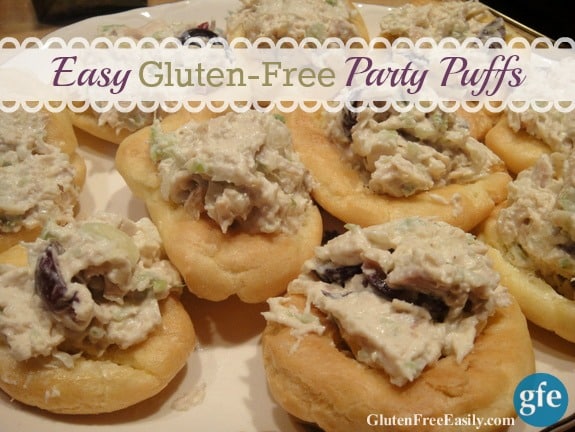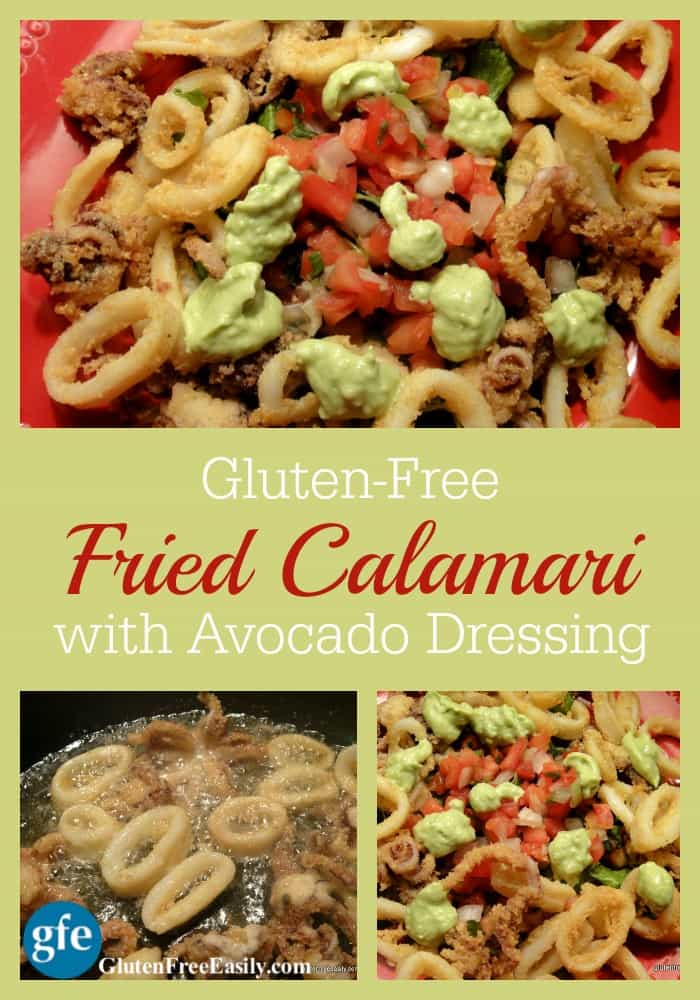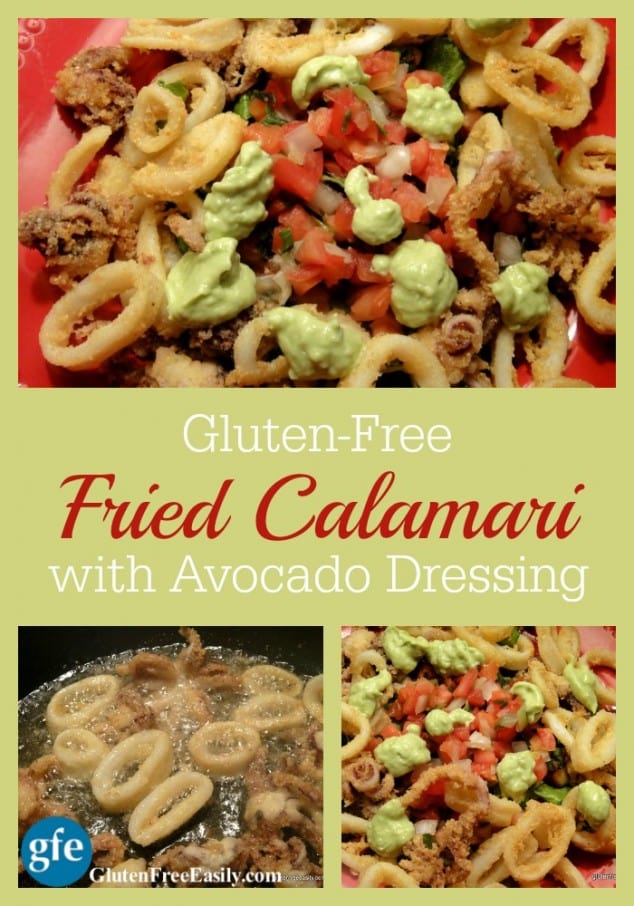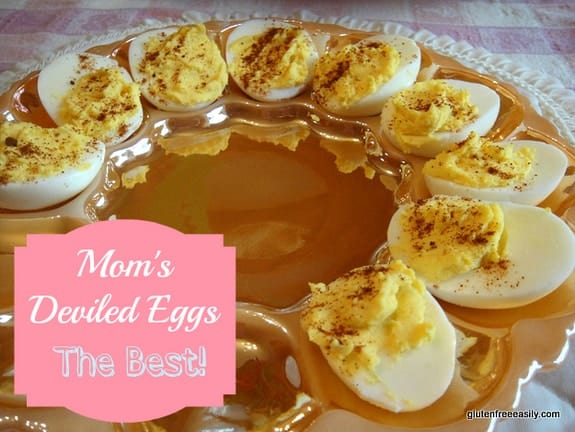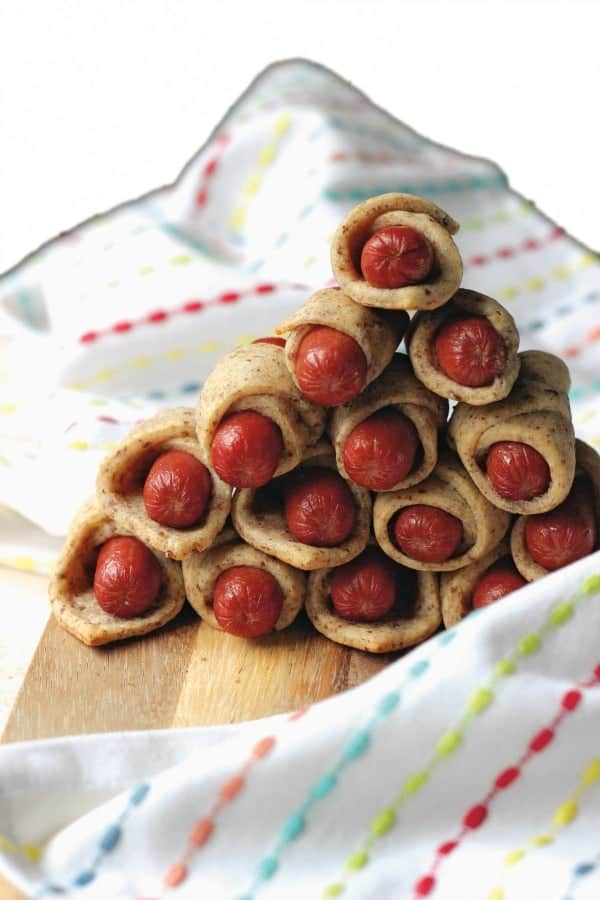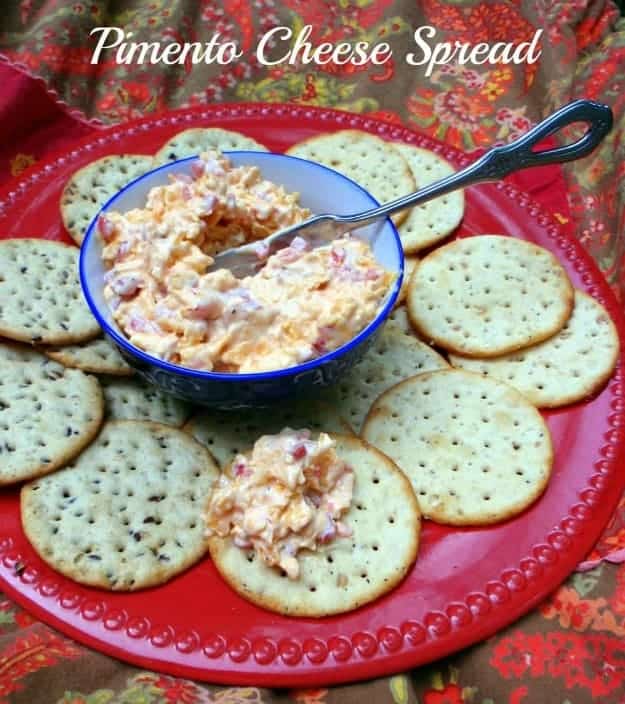 ~
Pizza Dip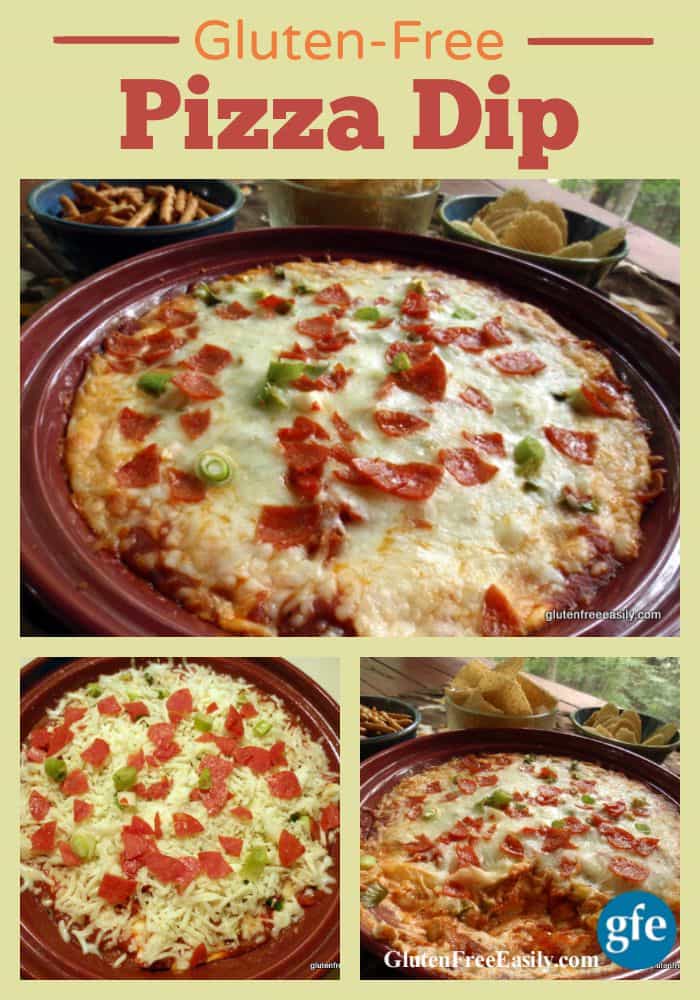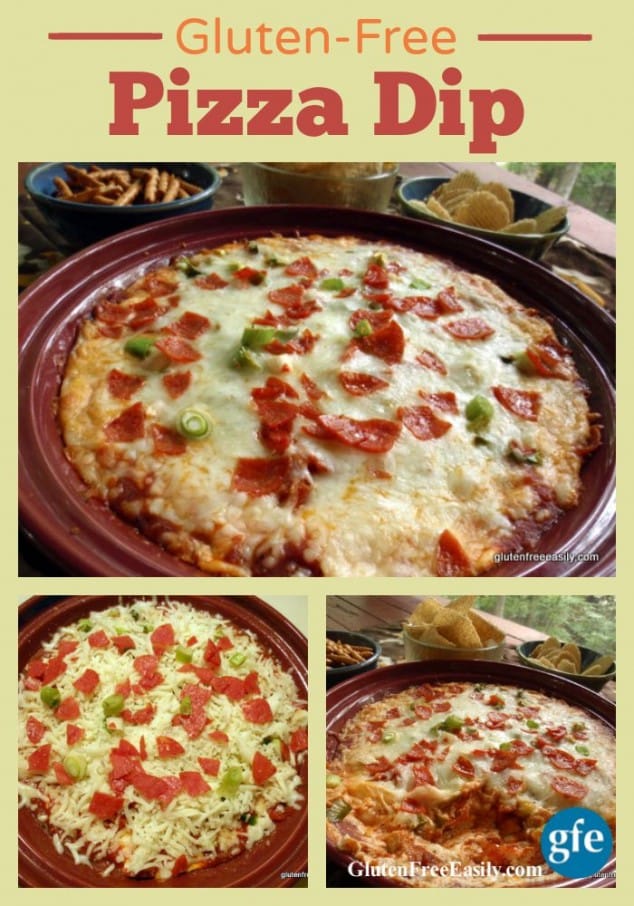 ~ Shrimp and Spinach Party Dip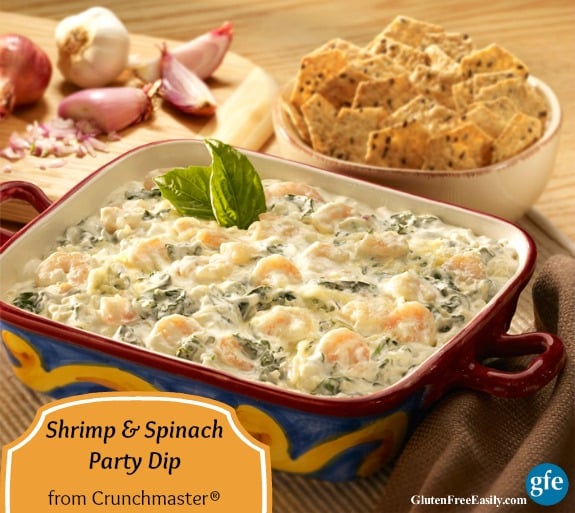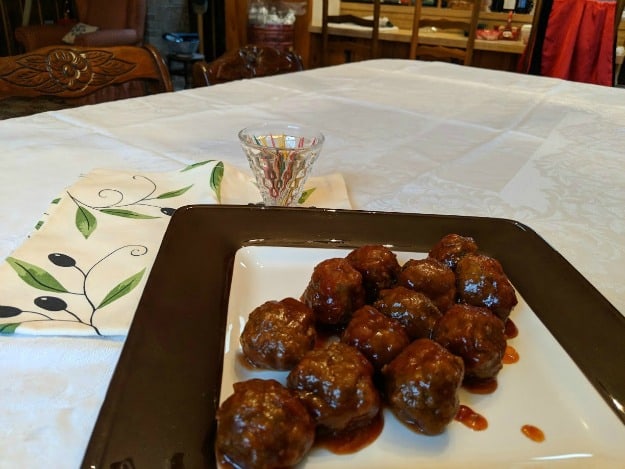 ~ Two-Ingredient "Secret Ingredient" Chicken Wings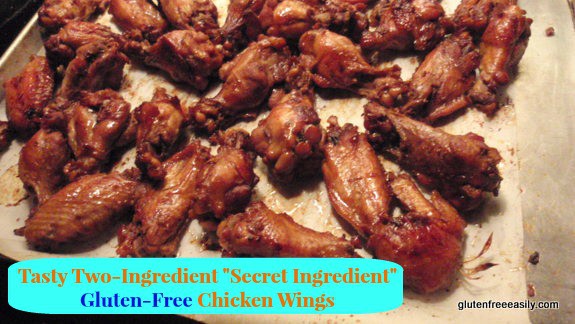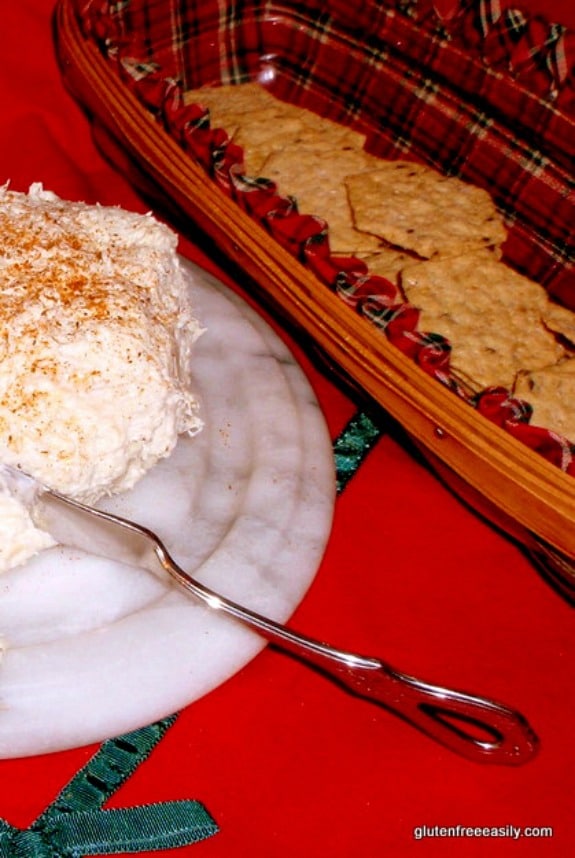 More Terrific Gluten-Free Holiday Appetizer Recipes
~ Bacon Cream Cheese Stuffed Dates from In Johnna's Kitchen
~ Easy Ham and Dill Pickle Appetizer Bites from Kalyn's Kitchen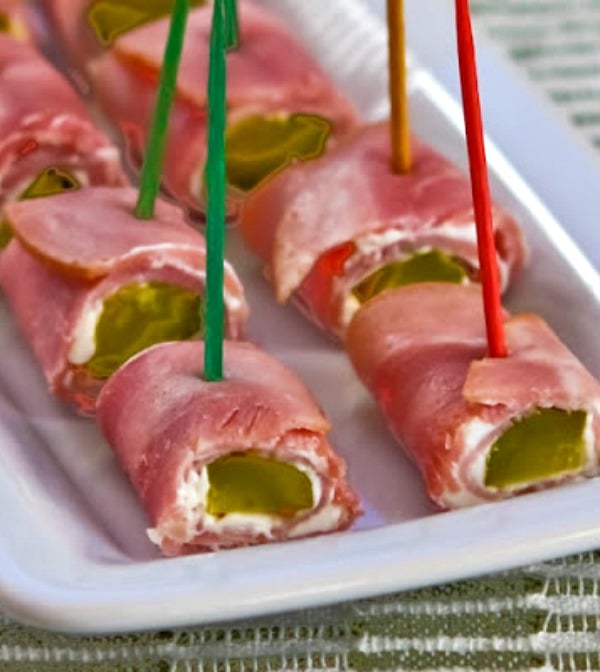 ~ Paleo Sausage Balls from Gluten-Free Homemaker (Note that this site is no longer active; therefore, I have linked to the recipe via the Wayback Machine.)
~ Spiced Pecans from Elana's Pantry
~ Vegan Spinach Artichoke Dip from Hunter's Lyonesse
Originally published December 30, 2016; updated April 14, 2022.