For affiliate links and as an Amazon Associate I earn from qualifying purchases.
Welcome to Gluten-Free Wednesdays (GFW), the weekly blog carnival that I co-host with my friends Linda of Gluten-Free Homemaker (sadly, this site is no longer active) and Lynn of Lynn's Kitchen Adventures.
I got "glutened" at one of my favorite restaurants several days ago (which is a real downer on so many levels), so I don't have too much new to share today. I've been relying on the tips from HONOR Your Body: How to Recover After Being "Glutened" (i.e., Gluten Exposure). There are some serious "lifesavers" there. Most of the tips come from folks who have been living gluten free for years. They are definitely worth a read. Print out the post for your reference and highlight your favorite tips because when we get glutened, most of us get a very bad case of brain fog and can't begin to think about what we should do to recover. Having the list printed out, highlighted, and in a designated spot in your home can be very helpful!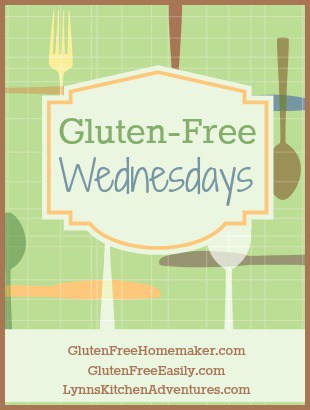 My Highlight from gfe
~ I'm highlighting my Chocolate Zucchini Bread this week as National "Sneak Some Zucchini on Your Neighbor's Porch Day" just passed. I didn't get that lucky, I had to purchase mine, but it was from our wonderful new local organic grocery store, Kickshaws, and they have awesome produce, so I didn't mind! If you've had a hard time getting your family to love zucchini bread, this recipe will be your secret weapon for sure! The recipe makes two regular-sized loaves or multiple mini loaves (depending upon the size of the pans), which makes this bread great for enjoying at home and gifting.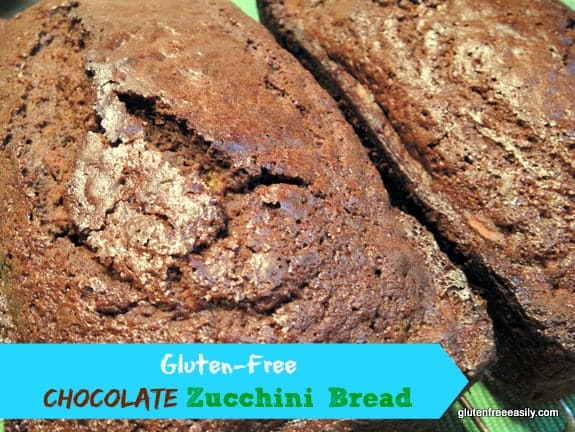 The Most Popular Post on Gluten-Free Wednesdays Last Week
We had a tie this week for most clicked-on recipes! What fun! Sharing the honors are these Chocolate Chocolate Chunk Zucchini Muffins from Tia's Kitchen and Cara's (Fork and Beans) Key Lime Cheesecake Bars, which I featured on gfe as part of my review and giveaway of her new cookbook, Decadent Gluten-Free Vegan Baking: Delicious, Gluten-, Egg- and Dairy-Free Treats and Sweets.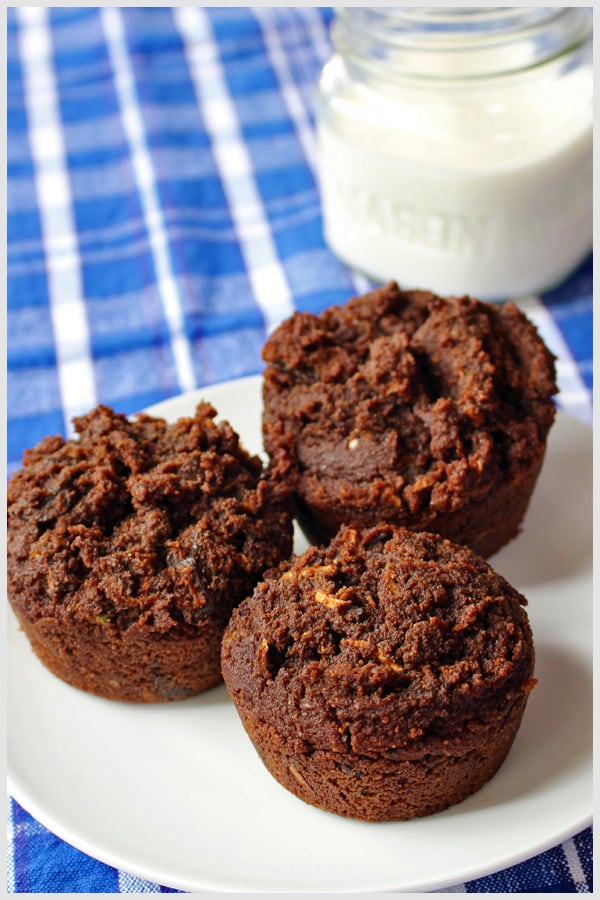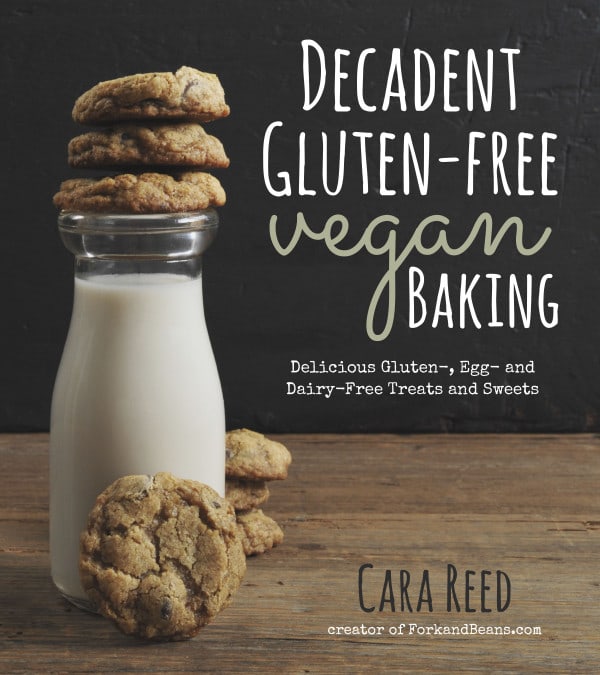 ~ My GFW Post "Picks" from Last Week
~ Vanilla Yogurt Chocolate Chip Pops from Tastefully Gluten Free ~
Kristin uses two ingredients to create these pops. So simple, yet so good!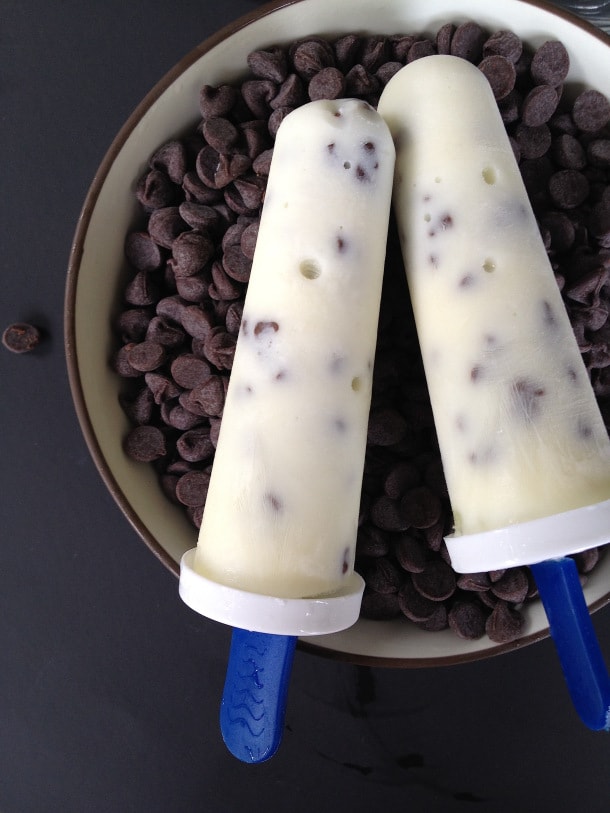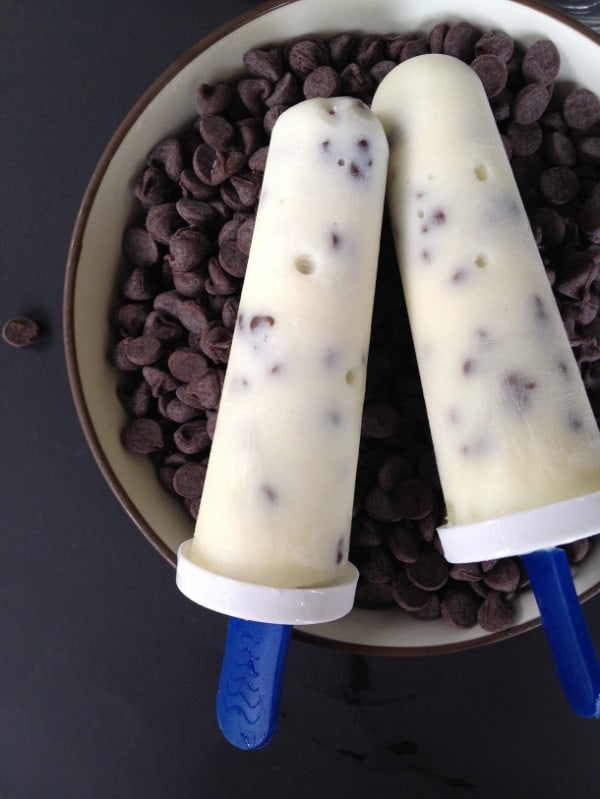 Overnight oats are THE thing of late. There's no cooking involved. The liquid softens the oats as the mixture sits overnight in the fridge. They can be eaten as breakfast or packed for lunch or an afternoon snack.
~ Peach Pie Overnight Oats from What the Fork Food Blog ~ As Sharon says, she's always loved cold oats. Now the rest of the world has caught up with her! Her recipe makes delicious use of fresh peaches.
The Carnival
We appreciate your participation and are happy to share many of the links on social media sites. However, as much as we hate to put a damper on this fun carnival, entries that do not follow the guidelines will not be shared and will be deleted from the linky.
~ You must link back to one of the co-hosts.
~ Links should be about a gluten-free eating idea. While it doesn't have to be a recipe, it should be food related.
~ Recipes should have gluten-free ingredients or options in the recipe (not elsewhere in the text).
~ If you're new, please read all the guidelines.
Note: Linking up indicates you are giving permission for us to share your submitted photo and your link via social media or in next week's post if it is selected as the most popular post for the week or featured as a highlight.
Orginally published ​August 13, 2014; updated February 27, 2022.