For affiliate links and as an Amazon Associate I earn from qualifying purchases.
Ham Salad is one of the tasty creations that I make without a recipe–although I do have exact measurements and ingredients for you today. Ham Salad is really an easy and wonderful way to use leftover ham from Thanksgiving, Christmas, Easter, or any event where ham is served.
It's also a naturally gluten-free recipe when you start with a gluten-free ham (most are gluten free but always check ingredients, of course) and naturally gluten-free, uncontaminated mayonnaise—and you keep this recipe free of gluten cross contact after you make it.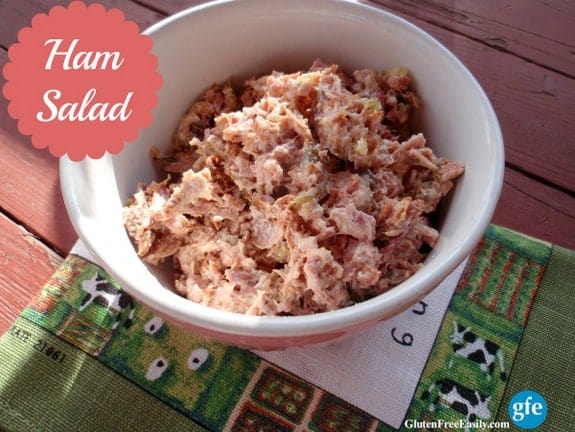 When making Ham Salad, first I chop what I think will be enough ham for a few sandwiches. Then I add a large dollop of mayonnaise, a spoonful of sweet pickle relish, and either a small amount of chopped raw onion or a good sprinkle of onion powder.
Sometimes I do taste my concoction after mixing and decide to add a little more mayo, relish, or onion, but most of the time I can simply "eyeball" my creation and get successful results. So, if you're a non-recipe person, you can simply follow that advice to create your ham salad, if you prefer.
I typically only cook a ham at Thanksgiving. (Our favorite recipe is this CrockPot Maple Ham from my friend Steph at A Year of Slow Cooking.) But I also buy ham steaks a few times during the year, usually for our camping excursions.
I purposely buy two large ham steaks so that we'll have leftovers. Mr. GFE is most definitely the happiest when I turn those leftovers into this Ham Salad.
Even as we were eating our Thanksgiving meal yesterday, Mr. GFE was already saying how much he was looking forward to Ham Salad! We had some for lunch today and it was as good as ever! Mr. GFE had his on a sandwich and I enjoyed mine by itself with a few potato chips on the side.
My sister and mom give me ham bones from time to time to keep them from going to waste as they know I use ham bones to make soup. Sometimes I have been able to "extract" enough ham from those bones to make Ham Salad—and still had enough meat left on the bone to make a good pot of soup!
So as you can tell, Ham Salad is an infrequent but very enjoyable treat for us. I wanted to share this dish with all of you who like ham, so today I measured my ingredients and actually created a recipe for you! I hope that you'll find it a very tasty way to make use of the leftover ham at your house.
Last, I hope that all of you who celebrated Thanksgiving had a lovely one! Ours was "just right," as Goldilocks would say!
Ham Salad Recipe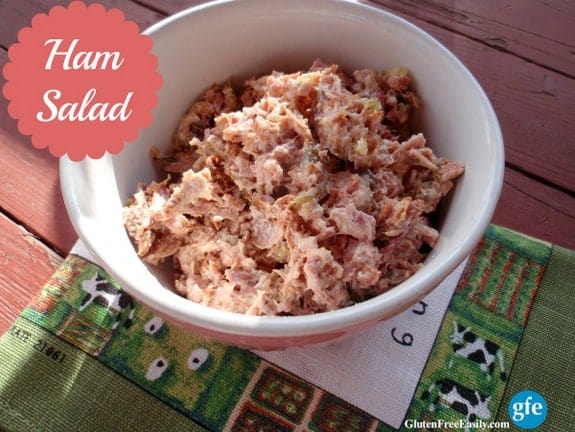 You'll find reasons to make ham just so you'll have leftover ham to make this Ham Salad. It's that good!
Ingredients
2 cups cooked, finely diced ham
1/3 cup mayonnaise
1 heaping tsp sweet pickle relish
¾ tsp onion powder (or one tablespoon raw, finely diced onion)
Instructions
In a large bowl, mix all ingredients together.
Keep refrigerated.
Notes
If your Ham Salad dries out after being in the refrigerator overnight, you can stir in a tad bit more mayonnaise.
More GFE Recipes In Which You Can Use Leftover Ham
~ Crustless Ham and Green Onion Quiche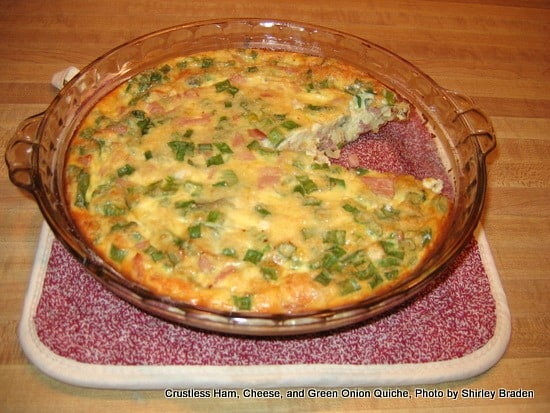 ~ Slow Cooker Black-Eyed Pea Soup with Ham and Chicken (you can substitute turkey for the chicken—great way to use leftover turkey)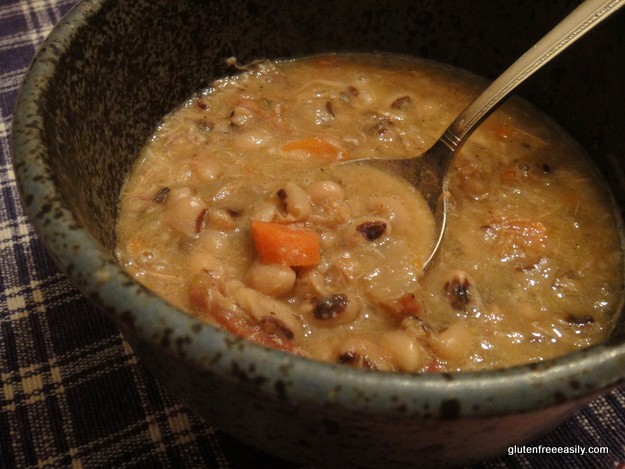 Several More Great Gluten-Free Ham Recipes from Blogger Friends
~ Breakfast Muffins with Ham and Veggies from Allergy-Free Alaska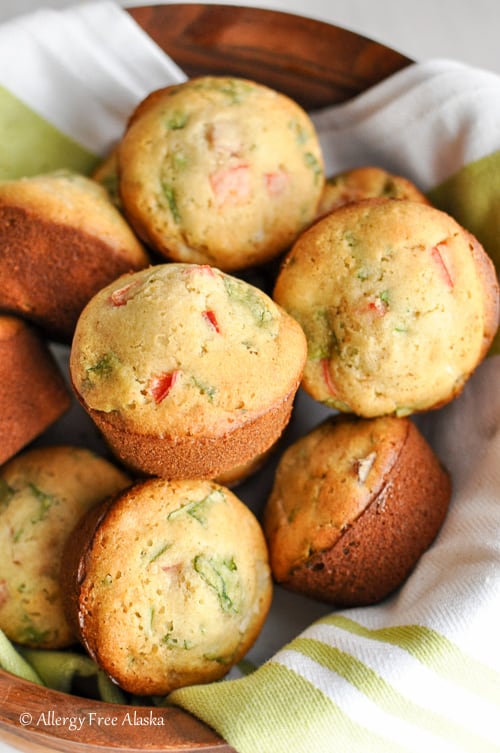 ~ Broccoli, Ham, Mozzarella, and Egg Breakfast Bake from Kalyn's Kitchen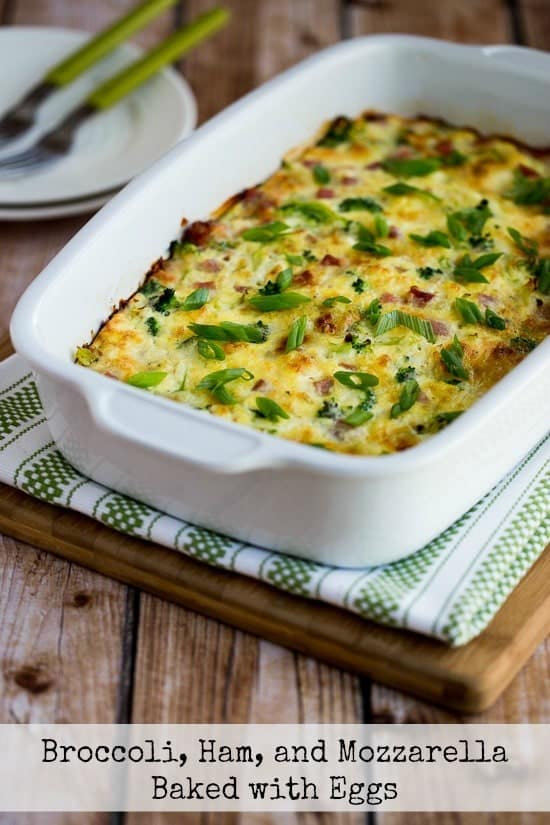 ~ Creamy Ham and Potato Chowder, Dairy Free from Tessa the Domestic Diva
~ "Kiss Me" Scalloped Potatoes and Ham from Skinny GF Chef
~ Skillet Scalloped Potatoes with Ham and Peas via gfe from Premeditated Leftovers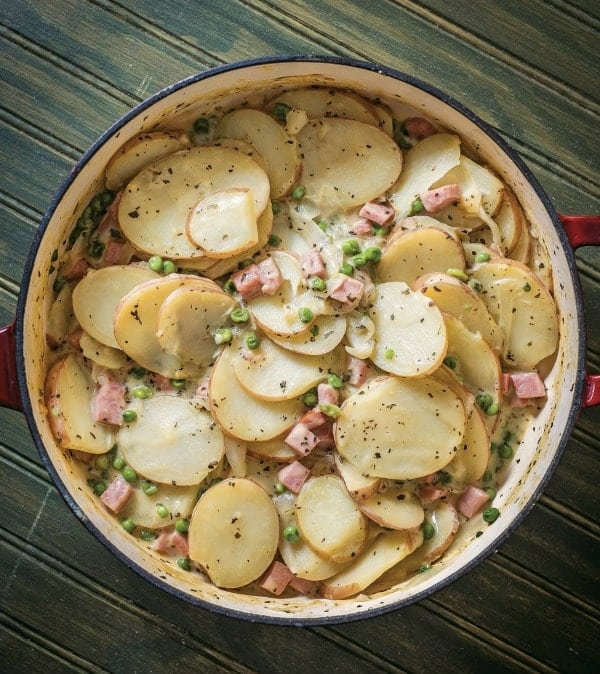 ~ Spinach and Ham Frittata from Gluten-Free Homemaker
Originally published November 28, 2015 ; updated December 27, 2018.