For affiliate links and as an Amazon Associate I earn from qualifying purchases.
Plain Good Gluten-Free Vanilla Pound Cake. Oh, how I love a good pound cake! Cake is rarely my "go-to" dessert (with some exceptions) but pound cake is different. Most of you who are longtime readers already know about my love of pound cake. Well, really, really good pound cake, that is. Not "so, so" pound cake.
Of course, I've already shared my Perfect Pound Cake here on gfe. It truly is perfect (readers agree!) so why share another pound cake?
I also already shared my Cream Cheese Pound Cake with Streusel Filling, and readers always rave when they make that recipe. So, what gives?
The truth is that you all like having options and I'm happy to give them to you! And let me tell you, this Plain Good Gluten-Free Vanilla Pound Cake is exactly as it sounds, and "plain good" in this case actually means excellent.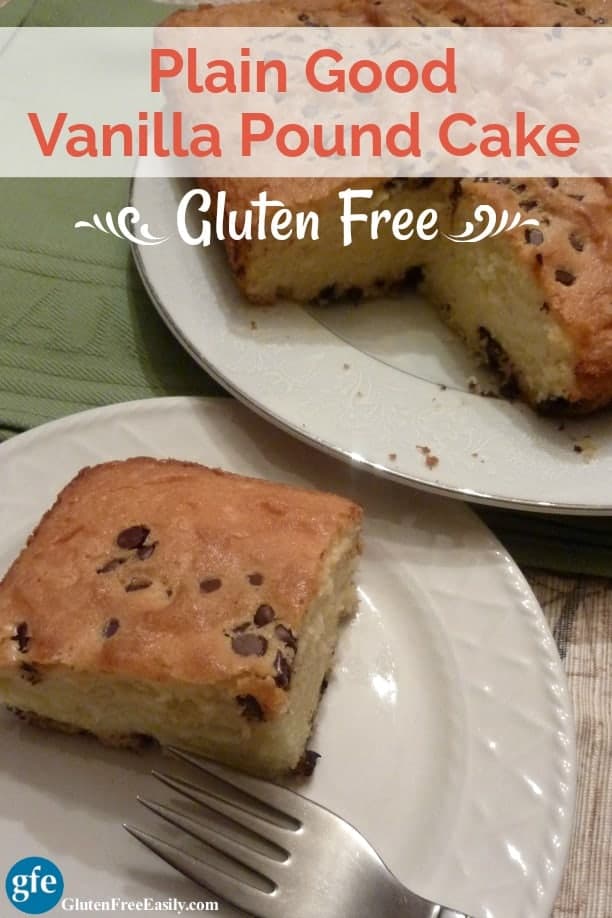 Plus, this gluten-free Vanilla Pound Cake is a smaller pound cake that the other pound cake recipes here on gfe. This recipe is actually made in an 8 x 8 square pan.
Because sometimes you don't need a pound cake recipe that yields as much as my Perfect Pound Cake, which makes two regular-sized loaves (or several mini loaves) or a Bundt-sized cake (which the Cream Cheese Pound Cake recipe does as well).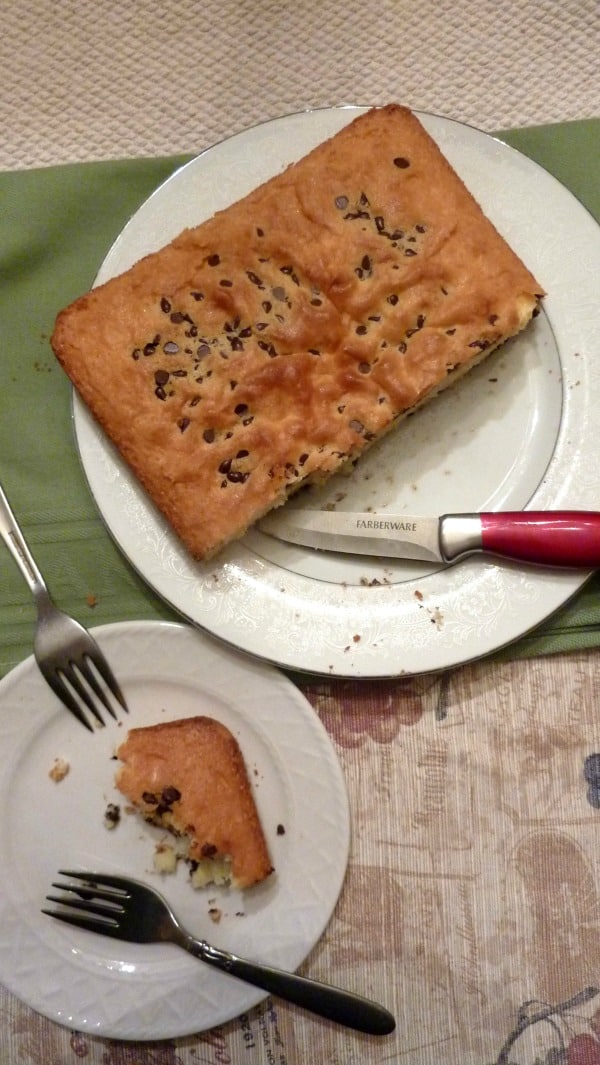 That recipe yield is fantastic if you have to feed a crowd, want to make a regular-sized loaf and give a regular-sized loaf, or make mini loaves for holiday gifts. But if you want pound cake and don't want to overindulge or do any gifting, this gluten-free Plain Good Vanilla Pound Cake is also perfect!
Of course, any recipe that is a favorite of mine is a favorite because of more than its ingredients, taste, or texture. It's also about the memories that go with the food or recipe.
I remember when I first made the gluten-full version of this recipe for my dad. He gave his approval—which was always understated it seemed ("it's good, girl")—and anytime I got dad's approval of my cooking and baking, it always seemed especially sweet.
Any pound cake also reminds me of my grandmother, my dad's mother. Pound cake was always one of her favorites and I could make her smile big—and even giggle with happiness—by giving her one of my homemade pound cakes.
Grandma Perry was a little spitfire of a woman who always made her many grandchildren feel like they were her very favorite people—that the sun rose and set on each of us!
A few final notes before I share this recipe. As is true of most pound cake recipes, this recipe scrimps on neither sugar nor butter. I did cut back on the sugar slightly (by ¼ cup) but I tried reducing the butter and I was not happy with the results.
I ended up with sort of a half sponge cake, half pound cake. Uh, I don't think anyone would be looking for that kind of cake.
So please enjoy this Plain Good Gluten-Free Vanilla Pound Cake in all its decadent glory! Even with a smaller pound cake (emphasis on "small-er"—an 8 x 8 cake is not really small), I believe that sharing is always the answer for "self-preservation" and, well, simply being a good person.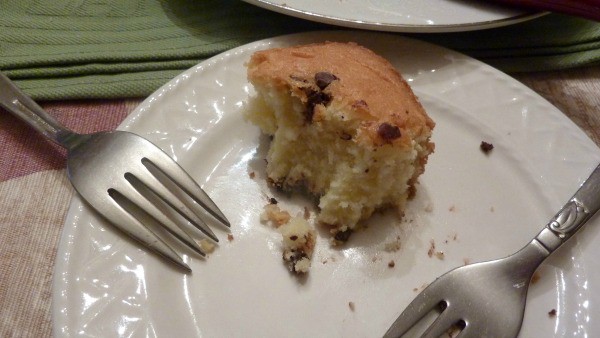 This pound cake would be welcome on any holiday table and would also be fantastic cut into cubes and dipped into Chocolate Fondue (girlfriends' gathering? New Year's Eve party?). You'll notice that I threw in some mini chocolate chips for the version shown in the photos.
Chocolate chips tend to sink to the bottom of the pound cake unless you distribute them as you're spreading batter in the baking pan. Chocolate chips are not needed in this recipe but they can be a fun addition, and perhaps a necessary one for those who aren't sold on pound cake. If that's you, I can't relate to you—haha!—but I can give you that easy solution to make an excellent cake even more appealing!
More Gluten-Free Pound Cake and Other Cake Recipes To Add to Your "To Make" List
~ Cream Cheese Pound Cake with Streusel Filling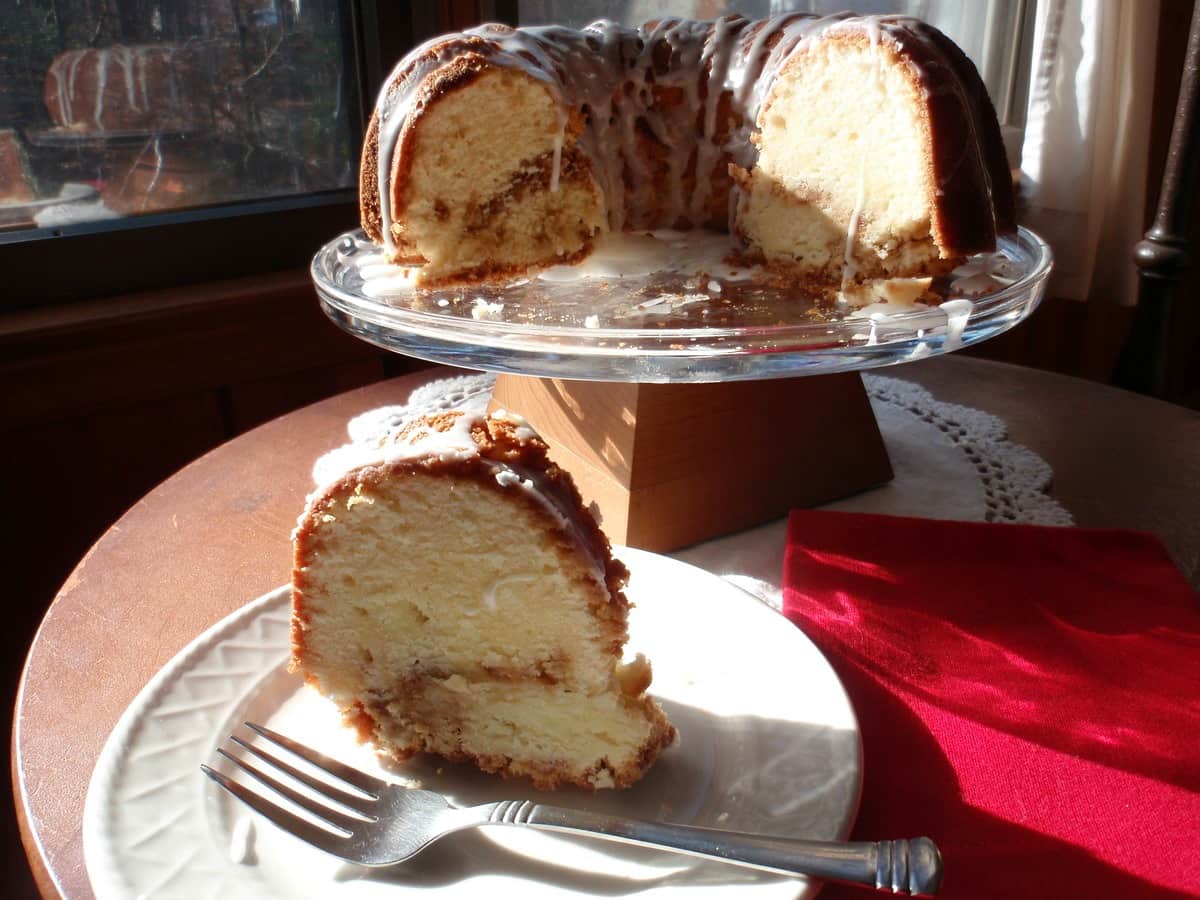 ~
Flourless Chocolate Quinoa Cake
~ Grain-Free Double Chocolate Clementine Cake
~ Paleo Banana Chocolate Chunk Pound Cake
~
Perfect Pound Cake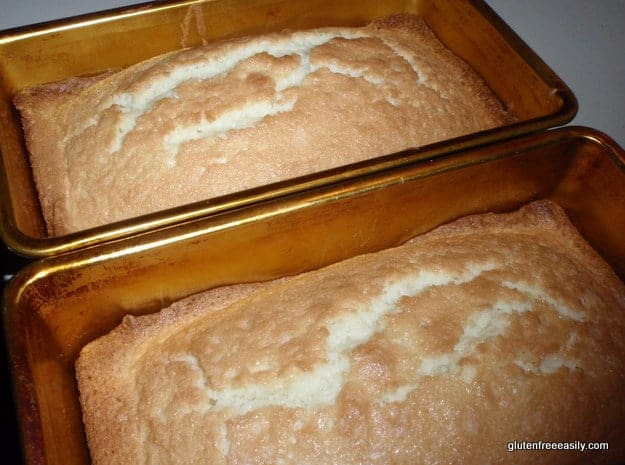 Plain Good Gluten-Free Vanilla Pound Cake Recipe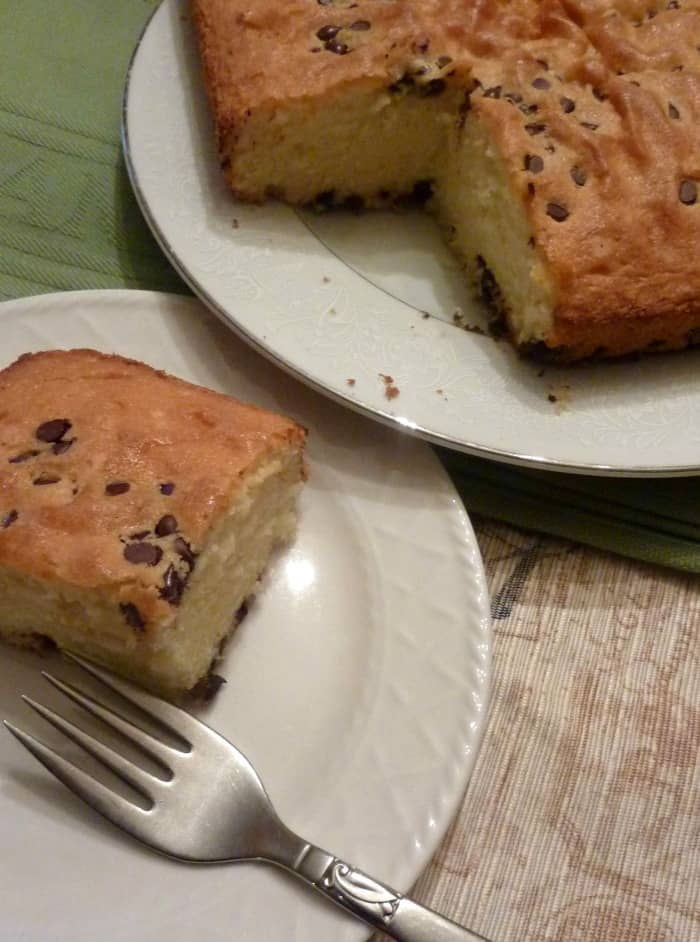 Yield: 9 slices
Plain Good Gluten-Free Vanilla Pound Cake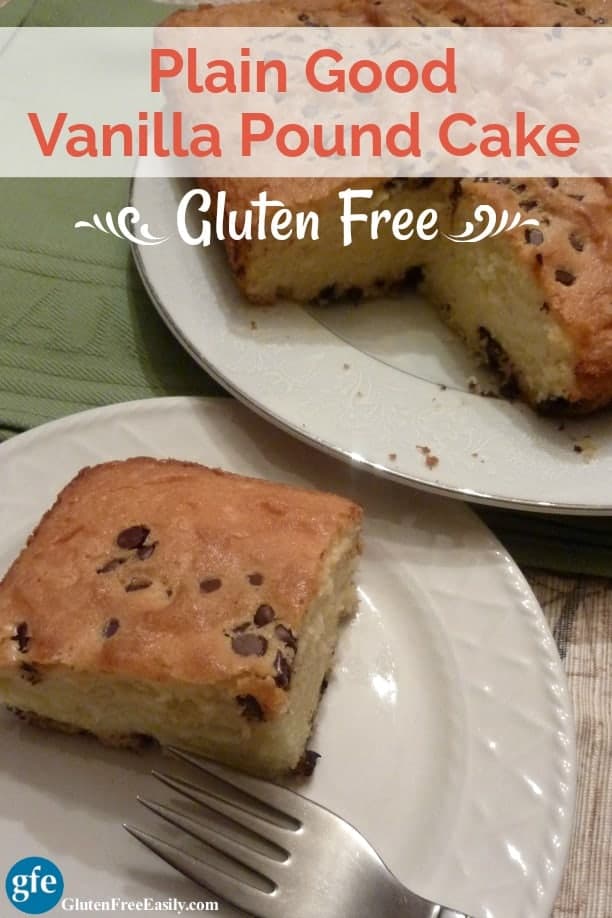 This gluten-free Vanilla Pound Cake is "plain good," which, of course, really means that it's excellent! It's also the perfect size at 8 inches square. 

Prep Time 10 minutes

Cook Time 40 minutes

Inactive Time 5 minutes

Total Time 55 minutes
Ingredients
¾ cup butter (or dairy-free equivalent like soy-free Earth Balance), softened
1 ¼ cup granulated sugar
1 tsp vanilla extract (I use my homemade version)
1 ½ cups gluten-free flour mix (I used my Two-Ingredient Flour Mix)
¾ tsp xanthan gum
5 eggs
Instructions
Preheat oven to 350F. Grease an 8-inch square pan.
In a large bowl, cream together butter, sugar, and vanilla extract. (I used a wooden spoon to do this task but feel free to use a hand mixer, if needed.)
Alternately add gluten-free flour mix and eggs, making sure that the batter is well mixed after each addition.
Stir in xanthan gum. Blend well.
Spread batter into prepared pan.
Bake at 350F for 40 to 50 minutes until cake tests done with a toothpick. Check at 40 minutes.
Cool in pan 5 minutes before removing. Note that I simply leave my cake in the pan and serve from there when it is cooled.
Notes
You can add mini chocolate chips (about 1/3 cup or more) to this recipe but add them to the actual baking pan by adding them on top of the batter. To get the chips to be evenly distributed in the pound cake, I recommend spreading about a third of the batter sprinkling on about a third of the chocolate chips and repeating ending with the remaining chocolate chips.

Originally published November 20, 2017; updated March 2, 2023.