For affiliate links and as an Amazon Associate I earn from qualifying purchases.
Each Christmas since joining our family, my nephew Adam's wonderful wife, Morlee, has been making amazingly wonderful White Chocolate Candy Cane Fudge for everyone in the family. Truth be told, that kind of fudge had never appealed to me before she started making it.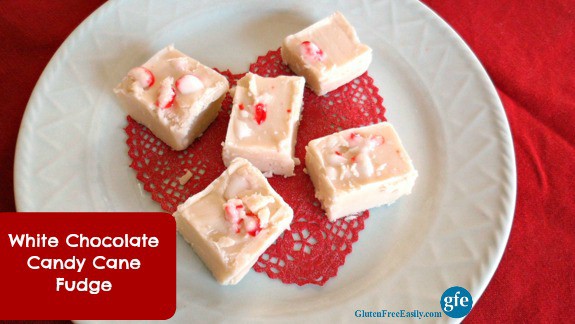 I have always been more of a classic Hershey's cocoa fudge or Classic Freezer Fudge kind of gal. But then I sampled a piece of Morlee's White Chocolate Candy Cane Fudge. Just to be nice, you know?
Well, I bet you know where I am going with this. As soon as I had one piece of her fudge, I was hooked!
Because this fudge is decadent to the hilt, I purposely make the small tin that we receive from Morlee and Adam last as long as possible. Mr. GFE rarely indulges (and honestly, I'm pretty pleased about that if you want to know the truth) and I don't indulge in this fudge any other time of year. But I definitely indulge during the holidays.
Let me make this clear; this fudge is so very good! Amazingly good.
And I have really good news for you. Morlee has graciously agreed for me to share the recipe with you all!
As you'll see below, sometimes Morlee changes things up and uses Andes mints instead of crushed candy canes to make White Chocolate Andes Mint Fudge.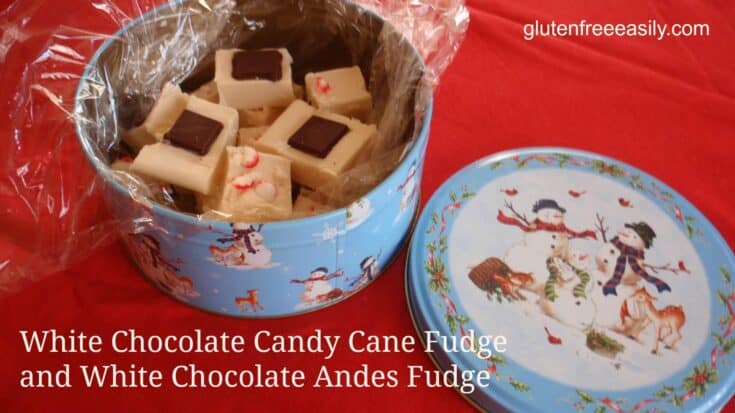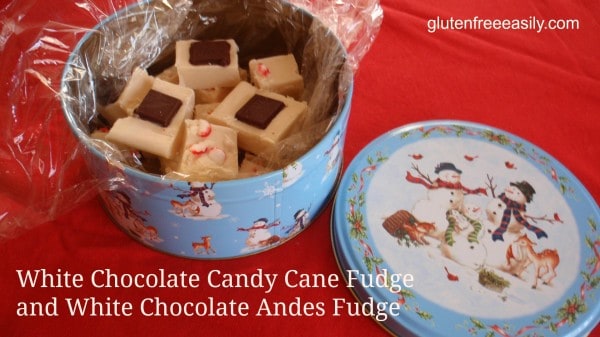 She simply presses an unwrapped Andes mint into the surface of the fudge right after spreading the fudge mixture in the pan. You place the square equidistant apart so that when the fudge is cooled, your squares will look like they do in the top photo.
You can't get that wrong so don't stress over it. Just enjoy this fudge, whether you make it with crushed candy canes or Andes mints.
Obviously, this fudge makes a great Christmas gift, but it also would be a lovely surprise for one of your sweethearts at Valentine's Day, too!
More Naturally Gluten-Free Fudge Recipes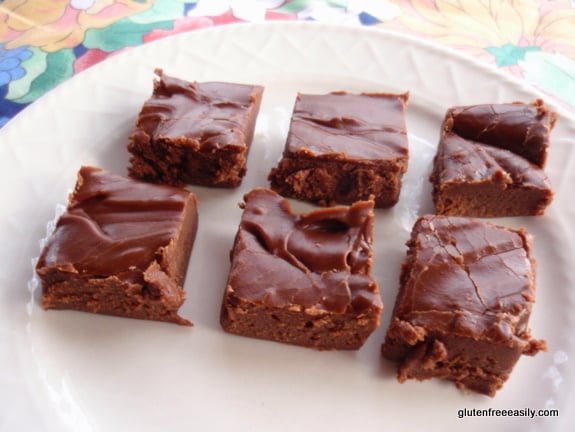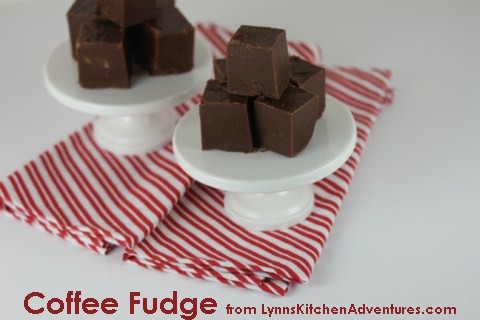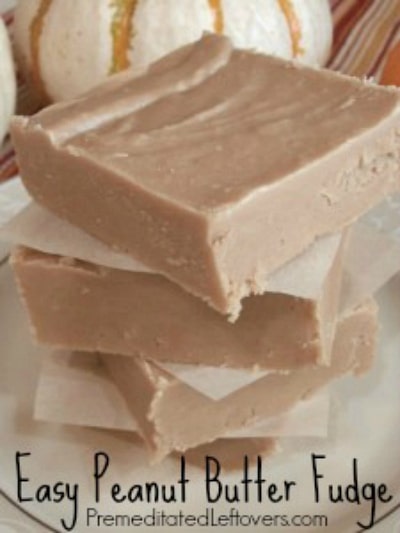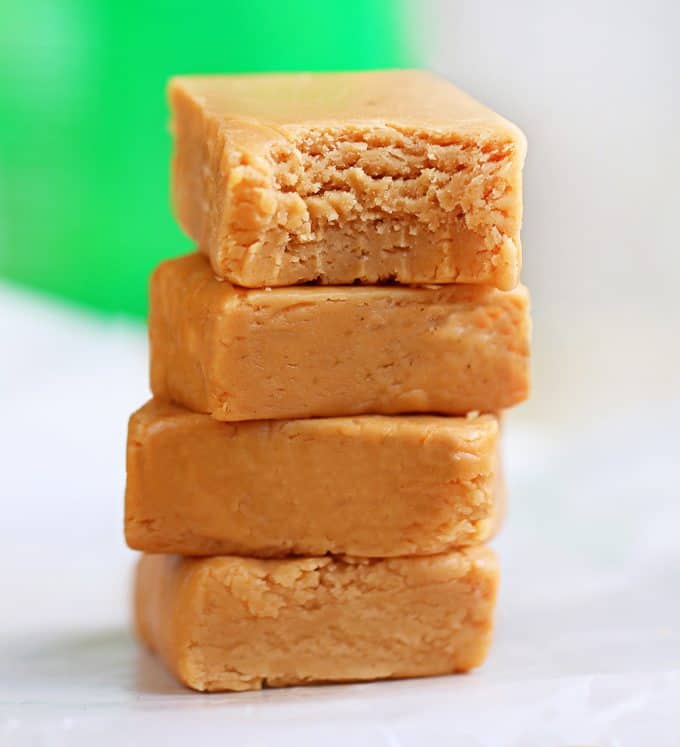 ~ Triple Chocolate Double Bacon Fudge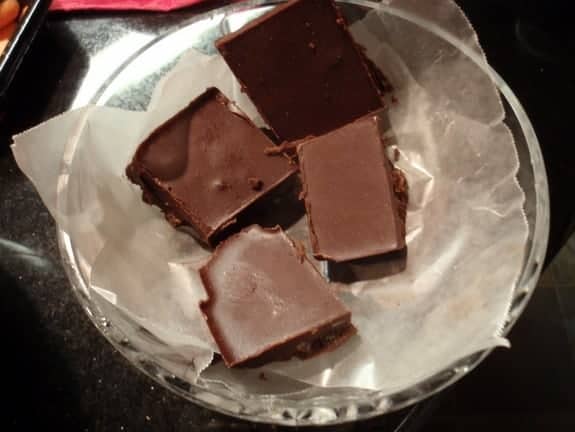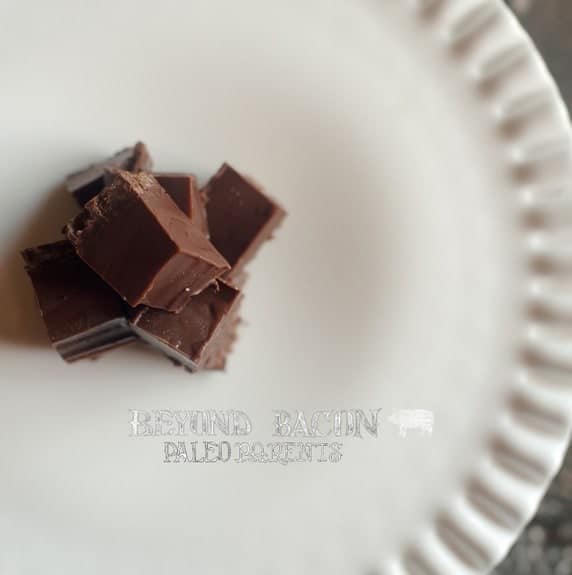 White Chocolate Candy Cane Fudge Recipe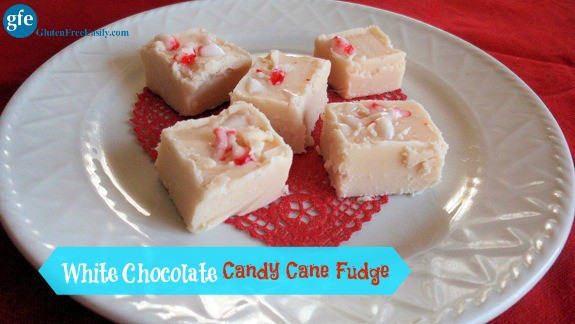 Yield:
White Chocolate Candy Cane Fudge (or Andes Mints Fudge)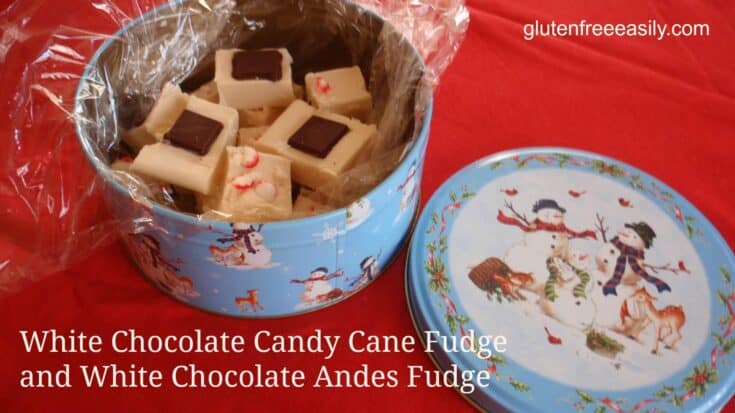 A simple, festive, and indulgent peppermint fudge.
Instructions
Grease 13 x 9 baking pan. Set aside.
If using candy canes, place candy canes in a Ziploc bag. Seal bag and use rolling pin (or something similar) on outside of the bag to crush the candy canes. Set aside. Or if using Andes mints, unwrap mints and place on a plate away from the heat but close enough so they'll be ready to go after your fudge is in the pan.
Combine sugar, butter, and evaporated milk.
Bring to a boil, stirring constantly.
Boil 5 minutes over medium heat.
Remove from heat. Stir in white chocolate chips until they melt.
Stir in marshmallow cream and vanilla extract.
Pour into greased 13 x 9 pan. Immediately top with crushed candy canes, distributing evenly over the surface, OR Andes mints, placing them in a pattern so that each square will include one Andes mint, which will be fairly centered. (See photos.)
Let fudge cool and firm up. Cut into small squares. Store in sealed containers.
Notes
Always verify gluten-free status of ingredients to your comfort level.
Recipe from Morlee Burgess.
Originally published December 16, 2014; updated December 26, 2018.