For affiliate links and as an Amazon Associate I earn from qualifying purchases.
I saw another gluten joke yesterday on Facebook. It was in the form of a meme. It was not funny. Gluten jokes never are.
The joke was shared on a page for a cable comedy show. The page has almost a million followers.
One of the first to comment was a mom who said:
"Not funny about the gluten comments. My daughter has celiac and is bullied at school by little kids chasing her with gluten-containing pasta necklaces."
Of the 443 people that reacted to her comment, 372 laughed. They actually laughed when a mom shared that her gluten-free child was being bullied at school.
The remaining folks reacted to her comment seemed to be commiserating with her by "liking" her comment, being "sad" about her comment, being "surprised," being "angry" (I am being hopeful and assuming they were angry that her daughter was being treated in such a manner, rather than they were angry that she was upset by the meme), or "loving" her comment.
Yet so many commenting thought the meme was hysterical!! And they were pretty ugly to the mom who commented to try to enlighten those who don't live gluten free. So much so that she responded further to try to bring her point home:
"My daughter has had multiple ER visits and spent her entire life sick and your lack of empathy and this "joke" is exactly the same attitude that results in poor treatment and normalization of any mistreatment of minority or disabled person."
The Reality of Those Gluten Jokes
The mother of the daughter with celiac finally stopped commenting because the backlash against her was fast and furious. Thankfully, a few people were supportive of this mom and her point.
They joined in to share how such gluten jokes are harmful to those who live gluten free for medical reasons. And how such jokes are actually not funny.
"The joke only makes it harder for the people with the actual problem."

"I am actually INSANELY well versed in humor. Which is why can spot a lazy, overplayed joke from a mile off."

"People don't take it seriously BECAUSE of the jokes. And it's not that they have to go away entirely. But they're tired. The meme is dead."

"It's time to retire that punchline. And "you can't take a joke" is the classic line of bullies."

"The jokes are what make it a punchline. Make people think ALL of it is fake. Because look at this joke. It just mocks THE ENTIRETY of the condition. It makes no effort or indication that it is about fakers."
I agree with all of the above comments. Sadly, I also believe that seeing gluten-free individuals mocked so (nice words) keeps some from seeking a diagnosis. I'm reminded of the old adage:

Predictably, the folks that shared those comments were also attacked and derided.
I won't share the original meme or any of the ugly comments because none of them deserve any more "air time." Likewise, I chose not to comment on the meme or reply to any of the comments on it on Facebook.
But here's my meme on gluten jokes in response to all the people who insist on sharing gluten jokes (seemingly over and over).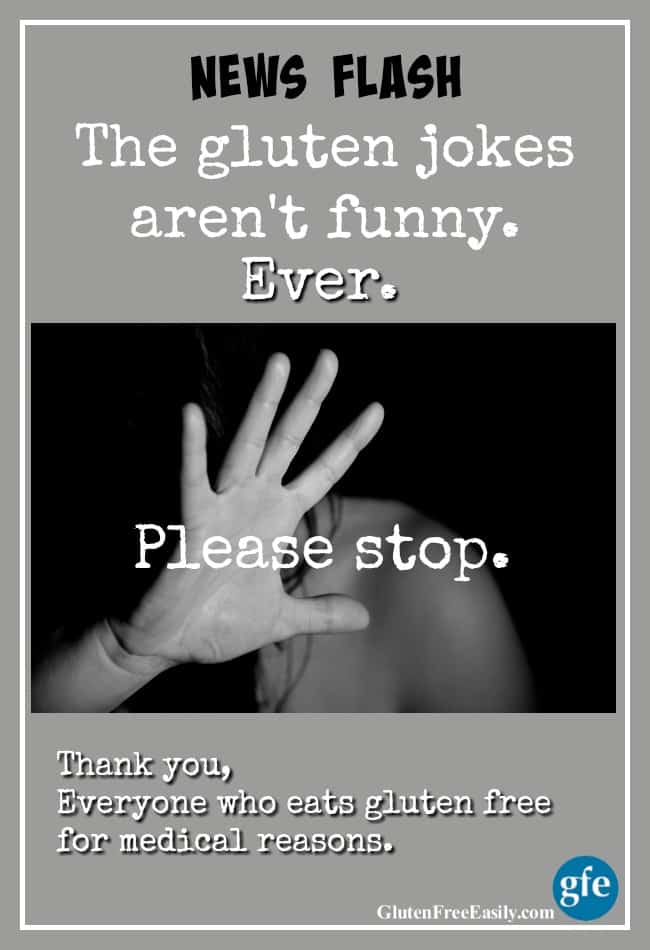 Other Discussions You May Find Helpful in Your Gluten-Free Journey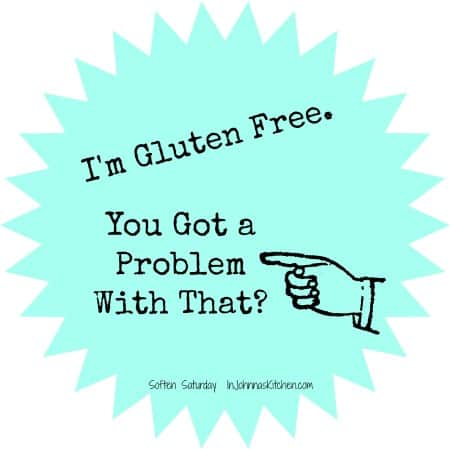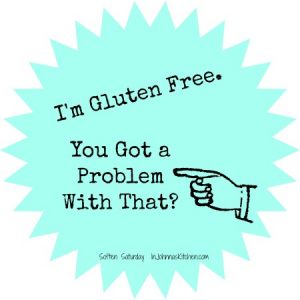 ~ 5 Things You Need To Know When You Go Gluten Free
~ Grieving Gluten: The Five Stages of Loss of Gluten Plus a New One
~ I'm Gluten Free. You Got a Problem with That?
~ In Defense of the Medically Necessary Gluten-Free Diet
~ Teaching Children To Understand, Accept, and Support Others with Food Interolances/Allergies
~  They Just Don't Understand (Part 1 and Part 2)
Find more helpful discussions here.
Originally published June 28, 2018.