For affiliate links and as an Amazon Associate I earn from qualifying purchases.
"They just don't understand living gluten free." Have you ever said that? Do you have family members and friends who just don't understand living gluten free? As in why you eat gluten free, what gluten-free food actually means, how one's health can be impacted by gluten, and more.
The Family Who Doesn't Understand was the title of a post a while back by Chris Guillebeau. It's one of the Top 10 posts on his blog, The Art of Nonconformity. Guillebeau also wrote a book with the same name  as his blog.
On the surface, his blog, book, and this specific post have absolutely nothing to do with celiac or gluten intolerance or living gluten free. His blog is about entrepreneurship (loosely) and living your life on your own terms, but I think the latter actually has a lot to do with living gluten free.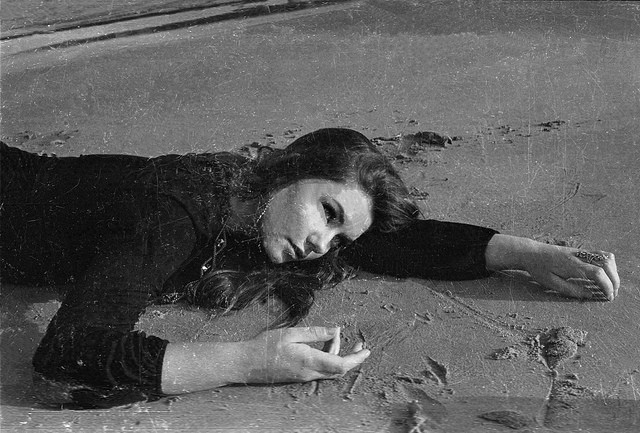 photo credit:  Flickr emmahassard
"Living life on our own terms" and doing so for our safety and well being is definitely what most of us are doing by living gluten free. Of course, I realize that some of you, especially newly-diagnosed folks, might protest and say that those are not the terms you chose at all. Perhaps you feel victimized by this turn of events in your life—by having to live gluten free. While we're not specifically focusing on that subject today, we do have a great discussion on those feelings in Grieving Gluten:  The Five Stages of Loss of Gluten Plus One.
But how about the term nonconformity, and practicing the art of noncomformity? While living gluten free is getting much more buzz in the media of late (albeit in both good and bad ways), I believe that those of us who are gluten free are still very much "non-conformists" in today's society. And from Guillebeau's The Family Who Doesn't Understand article, I couldn't help but draw parallels between what he shared and what we—the gluten free—deal with on a daily basis and how we can better handle the "friends and family" issues.
"Friends and family," of course, is a phrase that immediately brings to mind Verizon Wireless' former calling plan to mind for most of us. Oh, if only it all were as simple as signing up for a new cell phone plan or adding and dropping folks to/from our lists. Although maybe some "adding" and "dropping" is exactly what we need to do sometimes. We'll talk more about that in a minute.
They Just Don't Understand Living Gluten Free
Guillebeau shared that a good number of his followers come up to him at book signings and tell him that they are buying his book to give to friends and family members who "don't understand." Ahhh … that really sounds familiar, doesn't it? Both the friends and family who don't understand, and us attempting to educate/sway them with materials.
We've all printed out/clipped articles and shared books with friends and family, haven't we? We've gotten excited when there was a segment on celiac/gluten issues on television and suggested that they tune in. We do all those things for a number of reasons. We want them to "get" us … to "get" our diet. We may feel hurt, sad, upset, and more—even devastated—when they don't, or in some cases don't attempt to.
Hence, the photo at the top of this post. It may seem like an over dramatization, but from the numerous emails I get from readers, it is not. We often get frustrated to the point of wanting to throw ourselves on the ground (or perhaps our beds) or wanting to storm off.
In many cases in our dealings with friends and family, we desperately want them to "get" how celiac/gluten intolerance may be affecting them as well. We often see our own symptoms and/or the standard signs of celiac/non-celiac gluten sensitivity in them. After all, these are genetic issues so it makes sense that we want family members to see if gluten is an issue for them, too. That won't be the focus of today's discussion either, but it is definitely part of the understanding that many of us are seeking.
Let's examine Guillebeau's article and see what we can glean from it on dealing with friends and family. Here's one of his statements:
"If you want to influence your friends and family, you may be able to lead the way through your own actions."
I can see the eyes rolling and hear the grumbling now, because that's far easier said than done.
From my own personal experience, I know that there are definitely family members and friends whose actions I will never enlighten on why I'm living gluten free, why I must eat 100% gluten free, etc. And you probably have come to that conclusion when it comes to some of your family and friends.
Worse … some of them may still be trying to influence you to "just have a little" … "one time won't hurt you, right?" … "you can eat the pie filling and leave the crust; I don't mind" … or maybe "I really think you have gone over the top on this gluten-free thing."
But just maybe there are some individuals in your life who will see that you have become a different person by living gluten free … a much healthier person … a much happier person. And perhaps they want that for themselves, too.
That's when leading by example, not words may be the right course of action. Note that it was only after I gave up on nagging Son on his need to eat gluten free that he got tired of being ill and started eating gluten free (and eventually also dairy free) on his own. It was the right path for him—the path to good health—but I'm not sure he would have ever gone down that path simply based on his mom pushing him to do so.
Maybe some of your friends and family would do anything on Earth to keep you from getting "glutened."—while continuing to eat gluten themselves. That was the case with Son.
Before he was personally gluten free, when we'd eat out together, he'd always be the one giving the restaurant staff extra instructions—firmly and politely—in the sincere hopes of keeping me safe. So please know that your friends and family could be paying much more attention than you think.
As I've stated, there's a real tendency to feel like an ongoing victim when family is not as supportive as one would like and to react very poorly to them. Don't get me wrong … I've been in these situations, too (as I shared here in my post on spelt), and one must clearly ensure safe food at all times. "Making nice" is not an option if it that means knowingly consuming gluten-full foods or even taking a risk of consuming gluten. Often one has to assert one's self, even if it makes for an uncomfortable situation.
However, similar to what I shared in my post on eating out, one also has to remember that most of these family members are coming from a place of ignorance. And that's a place where we pretty much all were before we embarked on our own gluten-free paths.
Do you remember when you knew nothing about gluten? Chances are you came up to speed pretty quickly because you were forced to do so because of your health situation.
Your friends and family are simply not in that place. Even if they are supporting you, they simply cannot know fully what it means to live gluten free.
Some other comments from Chris Guillebeau's article that stood out for me as applicable to our situations:
"Or you can put it in perspective for them: I'm doing this because it is important to me. I'm willing to give up other things to make it work." 
"More often than not, they'll get used to it over time. You may always be thought of as the black sheep, the strange one, the outlier. But you'll eventually earn your right to freedom and maybe even some grudging respect."
One's health is, in a word, vital. Emphasizing the important of living gluten free for your health can help open eyes and promote acceptance, if not full understanding.
Most of us have seen our family members regard as us "black sheep" to some degree, but many of us have also seen acceptance over time. Plus, how many of you have had friends and family diagnosed with their own gluten issues later and suddenly we are revered as the trailblazer, the expert?
I think there are four main categories that apply to our gluten-free friends and family. While labels often have a negative connotation, and rightfully so, labeling our friends and family this way "in our heads" can help guide our own actions and more easily allow us to stay both safe and sane in our relationships with them.
Having these folks "identified," so to speak, also helps us take most of the emotion out of our dealings with those who challenge us. That can be helpful as far as interactions and for our own well being, of course.
The Four Types of People We Deal with When We're Gluten Free
~ Ignorant, but Well-Meaning
These folks means no ill will at all; they are simply ignorant about what "gluten free" means. To be clear and reiterate a bit, "ignorant" is not a bad word here. Ignorant simply means unknowledgeable.
I have many family members who fit into this category. They have the best intentions and mean no harm, but quite frankly, they are clueless about gluten.
Again, remember when we first went gluten free? We, too, were ignorant. I'm going to call myself out in this category as I used to be in this group. Big time.
In fact, I may have been qualified to lead this group. I remember when a friend who had recently been diagnosed with celiac came to one of our biennial Valentine's Day parties.
This particular party occurred many years ago, long before I was gluten free and, therefore, also long before I knew anything about gluten. It was this friend's wife who was my co-worker and good friend (and still is today).
She had mentioned that he drank potato vodka because it was gluten free and grain free (it wasn't widely known/accepted that distilled alcohol was gluten free then). So when this couple arrived, I welcomed them and ushered them to the bar.
Then I proudly announced that I had purchased potato vodka for him. I remember feeling so considerate and proud of myself that I had thought of him when making my bar purchases. However, here's the kicker … and it's a huge one … I had not taken into consideration one single food item that he could eat. Not one.
My friend had brought her famous homemade salsa and corn tortilla chips that she had made and deep fried herself (the combo is still her most loved and most requested party contribution). So looking back I can only assume that he enjoyed her salsa and chips with his vodka cocktails. I'm pretty sure there was a veggie tray, so he might have enjoyed a few carrot sticks with his salsa and chips (oh joy) but that's probably the only other menu item that would have been gluten free.
Maybe he ate at home before he came. I hope he did. But the point is that I was simply clueless back then. I wasn't trying not to accommodate him; I just didn't know how to do so properly.
I don't remember his wife making any suggestions on my party menu, but truthfully, she probably did. Most likely, I just didn't understand and was also too preoccupied with my party plans.
Later after I was gluten free, I baked gluten-free cookies and treats for him on occasion and served 100% gluten-free food at our parties. He loved and appreciated the treats and the fact that I'd gone gluten free because it meant all my party fare was safe for him to eat. But, admittedly, I still feel guilty that I did not provide more gluten-free offerings for him at that first party after he went gluten free.
~ Supportive, but Not Quite "There"
These friends and family members want to provide gluten-free food options for you when they host a get together. They ask which restaurant works best for you before they make a reservation for a family celebration or girls' night out. BUT … they probably don't remember that they can't put your leftovers in the same "to go" container with the piece of gluten-full fried chicken that they want to send home to your hubby.
This very situation happened to me the other day. I took the proffered package and promptly handed it off to my gluten-full parents as I could not eat the contents. I didn't say anything to my friend as it was not the time or place to educate her.
They also probably won't remember that they can't stick the knife back in the mayo jar after they've spread mayo on their bread and then offer that same mayo to you to make your sandwich on gluten-free bread. Or they won't remember that same mayo can't be used when making chicken salad for you.
All these situations are understandable. We really don't know this diet until we actually live it but we do have to think about these possibilities with friends and family all the time.
My advice is to appreciate these types of folks who do try to support you in your gluten-free living, keep educating them (when possible and in a kind, loving manner), and, of course, still be very vigilant and cautious if they are doing any food preparation/packaging for you.
~ Totally "Get It"!
The number in this group is likely to be a small one. It may include your spouse/partner in life. It may include a parent, sibling, child, or one of your best friends. The likelihood of friends or family members being in this group goes way up, of course, if these individual are actually gluten free themselves.
These people feel like gifts in our lives, right? We can relax and enjoy good, safe gluten-free food and great times with them! Fellow gluten-free support group members are usually in this group and may become closer friends and offer more support than our gluten-full friends of many decades.
But a word of caution … there's a small faction of this group for which the "totally" descriptor may be too generous. Do their standards for living gluten free match your own? Are they really 100% gluten free?
Not to be a party pooper, but please be very cautious if you know their standards for living gluten free are different than your own. The gluten-free friend who shares a toaster with his gluten-full wife or eats the tortilla chips from the shared fryer at the local Mexican restaurant is actually in the Supportive but "Not Quite There" category.
That "Not Quite" factor can be the difference between staying 100% gluten free or getting "glutened" if you eat food that these folks have prepared or purchased or eat at restaurants these folks have recommended.
~ Refuse to "Get It" (or Deny They "Get It")
Hopefully, this group is not the most populated group in your life, but even when there are just a few friends and family members who "refuse to get it," they can be very troublesome. These folks are convinced you have gone off the deep end or are part of a cult, one where the "Kool-Aid" beverage of choice is—at a minimum—gluten free.
They will look at you like you have grown two heads and hold their babies close to their chest when you're in their vicinity. They may even be hostile and belligerent towards you.
They may actually stop inviting you to their events because they don't want to deal with your food issues … even if you are the best guest in the world (you don't make a big, loud deal out of the fact that you eat differently, you bring your own gluten-free food, you keep yourself safe, but do it in a nice way, etc.).
If the folks in this group are folks you rarely see and you don't spend too much time caring what they think, it's unlikely they'll rattle your cage too much. But if these folks are ones who are near and dear to you, being treated this way by them can be a painful blow, one that you feel like you might never recover from.
When close friends and family are in this group, there's no doubt about it, it's tough. You may feel abandoned. You may feel betrayed. And not just once, but over and over again.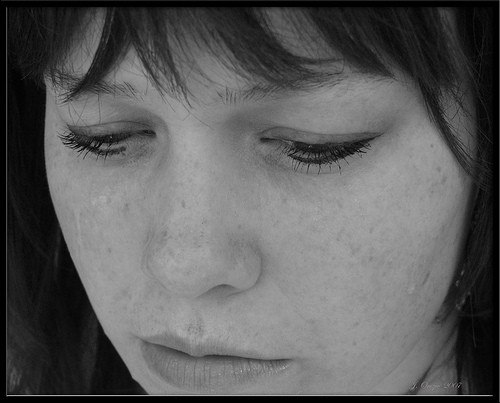 photo credit: Flickr greeneydmantis
A dear friend of mine continues to go to group events hosted by her best friend who serves nothing but gluten-full food. This situation occurs repeatedly even though my friend has been gluten free for at least a decade now. Most recently, her best friend left her off the guest list for an annual party she hosted.
You may be asking how could that person be her best friend? She has asked the same, but is so hurt she doesn't know how to approach it. So she endures the situation, but is hurt over and over again. Perhaps that friend needs to be taken off her "friends and family" list.
Certainly, she should try having an open conversation with her friend to see what is going on. It is tough though as both parties may get defensive or other emotions come into play and what was planned as a calm conversation quickly escalates into anything but that.
Sometimes our friends and family act this way when they see their own lifestyles threatened. They may actually understand far more than we think, but are unwilling to deal with and accept the change in our situations. Maybe there's also some grief and/or anger on their part.
We'll call the dear friend, whose situation that I just talked about, Bonnie. We'll call her friend Joan. Maybe Bonnie's friend Joan is feeling a loss because of all the food events that she and Bonnie used to share … their meet-up for morning coffee and bagels, the occasional get-together at the local tea room that would be their special treat, and so forth.
Maybe Joan doesn't want to deal with the situation because she fears that she has gluten issues herself. She doesn't want to talk about gluten free, think about gluten free, etc. because she's afraid she'll have to face her own need to get tested and potentially go gluten free, and she simply refuses to do that. So instead, she's simply not supporting the need for Bonnie's gluten-free lifestyle.
But what can Bonnie do in response? Maybe Bonnie can get past Joan's treatment of her because she sees that Bonnie is struggling. Maybe Bonnie cannot. Or maybe Bonnie can try writing Joan a thoughtful, heartfelt letter on the matter.
Putting our thoughts to paper can sometimes allow us to present the situation more factually and while our feelings will still be shared, some of the emotional intensity of the situation may be removed. Taking that approach can result in the response not being as incendiary as it would have been if we'd tried to discuss the issue in person.
It's also easier to talk to a person in writing sometimes because we don't have to actually witness their reactions. They may initially "blow up," but over time, they will take to heart what we're saying and we can have a calm conversation later and come up with a safe game plan for still socializing with each other.
Or maybe Bonnie will ultimately have to pull back from her friendship with Joan. She will have to decide which path she'll take, but admittedly it's unlikely to be a straightforward or easy one.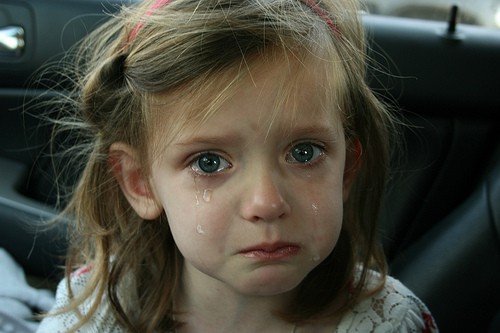 However, when you add a gluten-free child to an equation like Bonnie and Joan's, things get much more complicated. Or in some cases, they get easier—in the sense, that you can more readily find the strength to act.
Those of us who are willing to still socialize with friends and family who won't consider our own needs may not be able to get past these same individuals refusing to consider the comfort and safety of our gluten-free children. Our Mama Bear instincts come out and we simply won't accept our child being treated this way.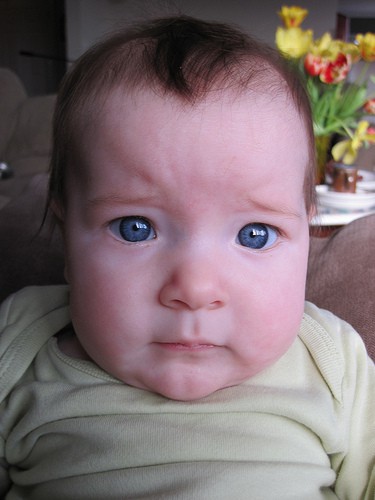 photo credit: Flickr majorbonnet
Here's the thing … at the end of the day, you know what's right for you and/or your family members, as far as staying 100% gluten free. You have to know which battles to fight and which ones to walk away from.
Most of us do not have the extra energy to invest in folks who will never be supportive of us in any way. Honestly, it doesn't matter what the subject matter is—it does not have to be gluten-free living—none of us has to be a victim to such folks.
More importantly, some of the folks we are concerned about—even the ones who often "rile" us the most—have little impact to our lives and have their own "issues," too. That co-worker who thinks you're weird; he's the same guy who doesn't allow any food or beverages to be eaten in his car and wipes his boogers on the carpet in his office (true story). That puts the situation in perspective a bit, don't you think?
As that old saying goes, "Everyone is normal until you get to know them." Being normal is highly overrated anyway and being gluten free and eating real food that's naturally gluten free (the gfe approach) is becoming more normal every day.
So it's quite possible that some folks who currently fit into the Ignorant but Well-Meaning category will make the transition to Supportive, but Not Quite There and eventually they may even make it to Totally "Get It"! group.
Again, that last group will have only a few members. That's why it's important to also associate with others who are gluten free, take part in a support group (real or virtual), and so forth. You might think that you can do this on your own, without any support from others, and maybe you're right, but most find that support from others who do understand is invaluable.
They just don't understand living gluten free. Yes, that's true for most of our friends and family, but most of them should not be dropped from our "calling list." For the most part, we have to put yourself in others' shoes and remember that we didn't "get it" to begin with either and even with those individuals, there are still lots of ways we can spend time with each other comfortably and safely.
How exactly? Well, I asked some of my gluten-free blogger friends to share their input on this topic, too. We address the emotional aspects of these situations as well as share some actionable tips for dealing with those who don't understand in They Just Don't Understand (Strategies for Dealing with Gluten-Full Family and Friends).
Originally published May 6, 2012; updated October 14, 2018.