For affiliate links and as an Amazon Associate I earn from qualifying purchases.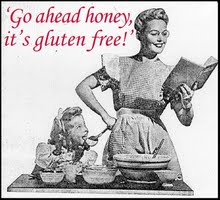 When Naomi, our lovely friend across the pond and creator of Go Ahead Honey, It's Gluten Free, asked for this year's hostesses, I volunteered with the theme Dishes So Simple, No Recipe Required. I'm talking about simple, real food options for breakfast, lunch, dinner, or even a snack or appetizer. Have you ever gone to a restaurant and ordered an appetizer that was just a few ingredients and then been blown away by how good it was? You thought to yourself, hey, why didn't I think of this? That happened last year when my sister and I had lunch at one of my favorite local restaurants. After perusing the menu, we each ordered the same appetizer as our meal—half an avocado stuffed with micro greens, crabmeat, and pine nuts, and drizzled with olive oil. Oh my goodness was that a perfect lunch! In fact, I could eat that for any meal. And clearly no recipe was needed.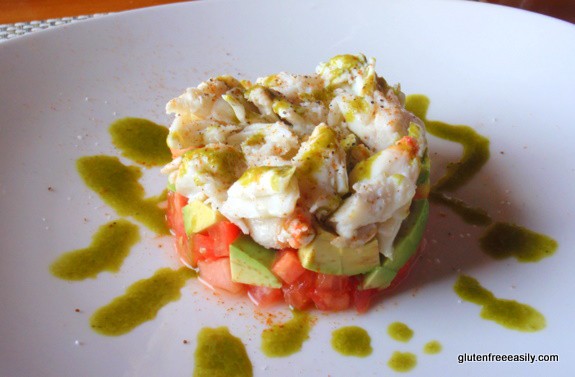 My dear friend, Ann, was visiting our area from Florida recently so we spent the day together. It was a very hot day, but a good one! Our first stop was at a restaurant that was formerly a very popular crabhouse right on the water. Crabhouses are famous for tables lined with brown paper, accessorized with crab mallets, and abundant paper towels, and then topped with mounds of steamed crabs. But this restaurant has gone upscale. I'm not even sure they serve steamed crabs any more, but they do serve lots of lovely seafood still, including my favorite—crabmeat. Ann and I could not resist the crab, avocado and tomato stack. Look at it … that's so simple, it definitely does not need a recipe. All one needs is the three main ingredients, a dash of seasonings, a dish to use as a mold before making the final presentation, and a drizzle of colorful and flavorful topping perhaps. This creation happened to be topped with basil vinaigrette dressing, which was particularly nice and the perfect complement to the colors already in the dish. However, any simple dressing could have been used or none at all. Maybe instead of tomato, pico de gallo could have been used. Maybe instead of a dressing, a few herbs and spices could have been added to the simple mix. There are many wonderful possibilities with these ingredients and this concept, but none of them really require a recipe. 
This week, Mr. GFE and I enjoyed rumaki, one of our faves. If you're not a liver lover, you're going "Ewww" right about now. But a piece of chicken liver and a water chestnut wrapped in bacon is a heavenly bite to us. Three ingredients. No recipe required. 
When I do my gfe presentations and individuals invariably ask what I eat when I'm out running errands, they seem supremely disappointed when I tell them that I always carry apples and nuts with me and snack on those if necessary. They are looking for that perfect gluten-free snack or in-between meal that they can purchase on the run. I suspect that they'd be far happier with me if I said I run into at a convenience store, grab a sports drink and a gluten-free protein bar and then handed out a listing of gluten-free protein bars. Hmmm, a sports drink and a protein bar, but not some nuts and an apple. I'll readily tell you that an apple and a handful of nuts are far more appealing to me than the aforementioned option. Simple. Easy. Satisfying.
Many like the simplicity of breakfast meals so much that they often opt for breakfast for dinner. Breakfast meals are usually ones that don't require a recipe:  eggs in all shapes and forms, and with various toppings; toast; yogurt; fruit; simple cereals; or mix and match combinations … you know. Again, no recipe required.
We all have them in our repertoire … those meals that are so simple, they come together without a recipe. A lot of my meals are made that way. Sometimes I have to "work" to develop an actual recipe to share. Often I'm cooking using a method or basic series of steps. Sometimes I don't even follow those in order, but if the recipe is simple enough, it really doesn't matter. Some other favorite appetizers and meals of mine that are simple that they really don't require a recipe are the following. Of course, these do have recipes, but they are really only guidelines to be used for inspiration.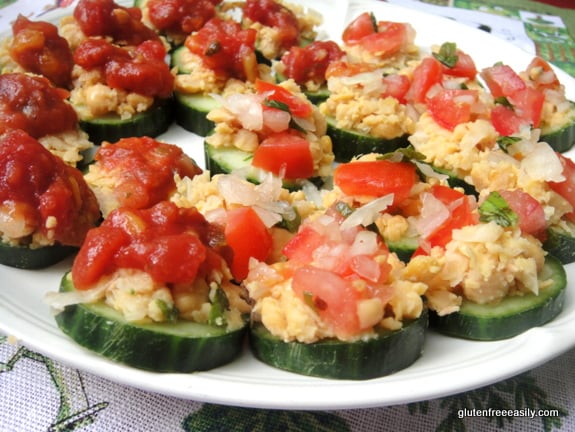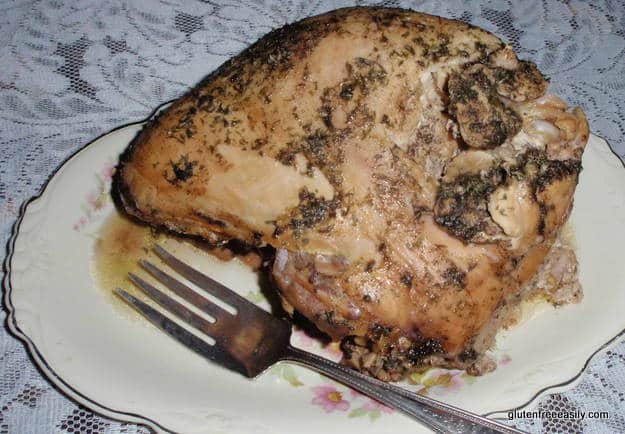 The World's Easiest and Most Delicious Pulled Pork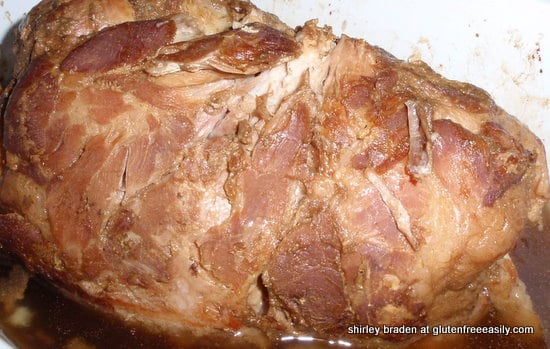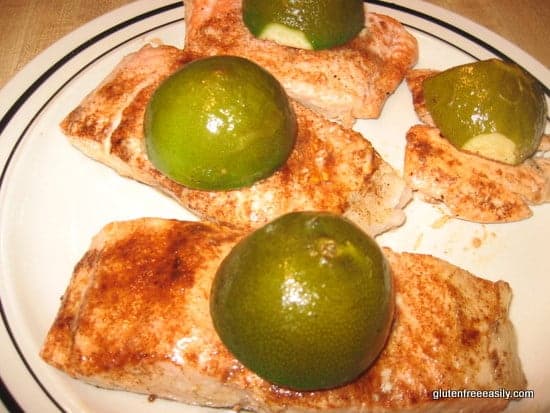 Will you submit a real food, gluten-free meal that doesn't really require a recipe this month? Please share the ingredients and give us the general idea of how your meal comes together in just a few steps. It can be a longtime favorite or a meal that you just created when inspiration struck for Go Ahead Honey. Go Ahead Honey has a history of getting folks to think outside the box. This time I'm asking you to think outside the recipe box. Are you up for the challenge? Oops, I mean non-challenge of this month's Go Ahead Honey event because I really don't think this will be a hard one for folks, and we'll all benefit sharing our simple meal ideas. August has a reputation for getting a bit crazy towards the end of the month with folks heading back to school/college and all that entails with purchasing school supplies, moving kids back to campus, shuttling non-drivers to sports activities, etc. These simple meal ideas could be a wonderful thing for all of us! 
Submit your entry via email to me (with Go Ahead Honey in the subject line) at [email protected] by Wednesday, August 24Sunday, August 28. If you're a blogger, please send your post URL and your photo. If you're a non-blogger, please send your text entry via email with your photo. You don't have to be a gluten-free blogger or individual to submit an entry, but your entry does have to be gluten free. Note that the submission date is a tad earlier than usual for this monthly event's due date, because only two days later I'll be toodling somewhere with Mr. GFE on vacation on our motorcycle, so I'm hoping to have the entries up on the day we leave. We're headed to Bermuda for a little vacation, but while Mr. GFE is scuba diving in the morning, I can do my wrap up. I can't wait to see the lovely simple meal ideas you all come up with! Look for the roundup by the end of the month. psst … Iris is hosting next month with Healthy Chinese Food as her theme.
For future planning, take a look at the rest of the hosts and themes for Go Ahead Honey on Naomi's blog, Staight Into Bed Cakefree and Dried, here. And for fun, you can read the amazing adventure that we had with Go Ahead Honey, the last time I hosted. It was summer then, too, and the theme was Make Me a Happy Camper. Check out that roundup here. Last, but not least, don't forget to check out Diane's (The Whole Gang) roundup from last month—It All Ends Here … recipes to end a meal … a roundup with a decidely, "deathly hallowish" flavor!