For affiliate links and as an Amazon Associate I earn from qualifying purchases.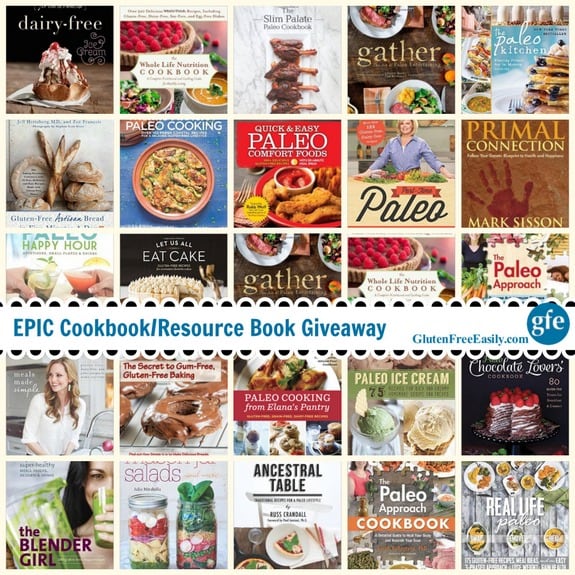 UPDATE:  This giveaway is now closed. See this post for the list of winners.
I've mentioned before that I'm letting go of more and more things in my life. That includes many more books! Over 30 titles in fact! And I want to share them with all of you! As the saying goes "my loss is your gain." And to be exact, there are 38 titles and  65, no, scratch that, 82 copies! Yes, really! Some of these copies come from publishers, some come from me/gfe, and some come from the clean out of my support group library. The number of copies being given away of each is shown after the title. Note:  The books that were in my support group library were often only perused at our meetings and almost all of them still look brand new. (Sometimes the jacket might show a little wear from the book being up against other books in our bookcases.)
100 Best Quick Gluten-Free Recipes from Carol Fenster (3 copies) ~ Carol Fenster is one of our longtime gluten-free champions. She has written 11 gluten-free cookbooks to date—wow! I've been sharing her website, her Savory Palate newsletter, and her cookbooks with others for years. I shared Carol's Gluten-Free 101: The Essential Beginner's Guide to Easy Gluten-Free Cooking earlier this year.
In her latest cookbook, Carol shares quick gluten-free recipes in every category as well as meal plans using the recipes. Getting a meal on the table on 30 minutes or less—which all these recipes allow you to do—is the ideal for most families. I made Carol's Bourbon-Orange Chicken recipe. We thoroughly enjoyed it, although we felt the bourbon flavor was a bit strong in the leftovers the next day. Next time around, I might try this recipe without the bourbon or with a more subtle flavoring. Perhaps I'll leave out the bourbon and substitute Grand Marnier instead as there's already an orange vibe to the recipe because of the orange juice that's included. Carol is such a positive spirit and always an "encourager" in our gluten-free community. When I tweeted on "playing" with the recipe in the future, she happily told me to make it my own!
There are lots of recipes that sound great to me and several more from this book that I will definitely be making soon, including Microwave Muffin in a Mug, Flourless Chocolate Cupcakes, Farinata with Sage and Onion, Garlic Breadsticks, and Breakfast Pizza.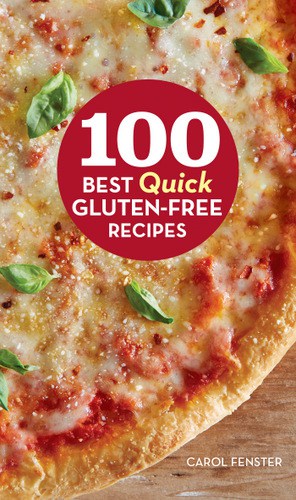 The Ancestral Table: Traditional Recipes for a Paleo Lifestyle from Russ Crandall (2 copies) ~ I "subcontracted" this review to my friend Debi of Hunter's Lyonesse. When she was here visiting for my gfe bloggers' retreat in August, she was very interested in Russ's book. Read Debi's very thorough and highly complimentary review here. Debi is far from alone in her love of Russ' cookbook. In fact, most Amazon reviewers give it 5-stars.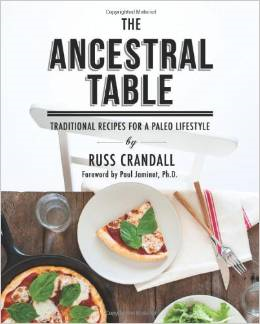 Beating Arthritis: Alternative Cooking from Baker Dan (1 copy) ~ My support group member Trish who has arthritis herself and has been gluten free for over a year now reviewed this cookbook. "This cookbook leaves a lot to be desired.  Besides the fact that I didn't see anything that fit my definition of alternative cooking, there were other glaring issues.  Being both a visual person and a cook, I needed to see what the finished product looked like if I planned to try a new recipe, but there were very few photos of individual recipes.  Plus there was no story line to back up the fact that this book would help arthritis sufferers deal with their many issues.  To attract readers focusing on a single issue like arthritis, a cookbook has to contain the author's experience dealing with similar problems and how he improved his health using the book's recipes.  Nothing like that was found in this book." I agree with Trish that the recipes in this book are very basic (e.g., Baked Corn on the Cob and Hamburger), but a few—Corn Flour Tortillas, Butternut Quiche, and Carrot Smoothie—caught my eye.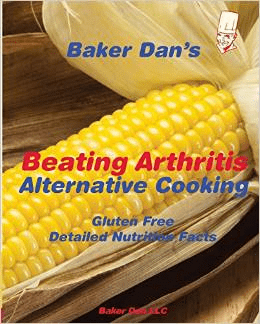 The Blender Girl:  100 Gluten-Free, Vegan Recipes from Tess Masters (2 copies) ~ If you're not familiar with Tess and her blog, The Blender Girl, get yourself over to her blog now AND check out her book. If you are familiar with Tess, then you already know why I'm saying that, right? Tess is a force for healthy, delicious recipes. Each recipe has at least one component that is made in a high-speed blender like a Vitamix  or Blendtec (and sometimes a food processor can be used instead). My Top Picks:  Pesto Pronto, Macadamia "Feta," Cheerful Chimichurri Bowl, Sugar-Free No-Pumpkin Pie, Healthy Butter, Live Lasagna Stack, and Virgin-or-Not Peach Margarita.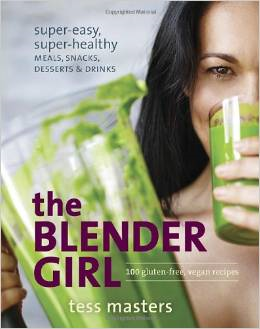 Brassicas:  Cooking the Word's Healthiest Vegetables from Laura B. Russell (2 copies) ~ Brassicas include kale, Brussels sprouts, cauliflower, broccoli, cabbage, mustard greens, and more. As Laura says, these foods are nutritional powerhouses and they taste divine when prepared properly. Although I didn't grow up eating brassicas, I've come to love many of them and that is most definitely because of proper preparation. Laura's cookbook and recipes shows you how to do that for sure! My top picks:   Five-Spice Red Cabbage Salad, White Pizza with Arugula and Prosciutto, and Creamy Cauliflower Gratin. By the way, Laura is also the author of The Gluten-Free Asian Kitchen, which is a really terrific cookbook for returning delicious safe Asian meals to your gluten-free menu.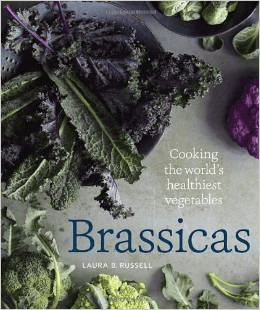 The Complete Guide to Living Well Gluten Free:  Everything You Need to Know to Go From Surviving to Thriving from Beth Hillson (3 copies) ~ It seems cliché to say that Beth Hillson is one of the pioneers in living gluten free, but because she was diagnosed with celiac disease 40 years ago and founded one of the very first gluten-free companies Gluten-Free Pantry (now part of Glutino) to fulfill the need she and others had for gluten-free products, she truly is. For many years, Beth shared a weekly newsletter with a Q & A format that I always shared with my support group because the information was always so helpful to them.
Beth's work in the gluten-free community never stops. She's currently the president of the American Celiac Disease Alliance and the food editor for Gluten Free & More magazine (formerly called Living Without). All that info is to say that Beth certainly knows what she's talking about when it comes to living gluten free. And she's put all that knowledge in her new book. I can't think of any topic that Beth missed in this book. I was lucky enough to see Beth again in September at the Food Allergy Bloggers Conference and we chatted about her book and how much of a detailed effort it was to pack in all the necessary information because as we know living gluten free is anything but straightforward when you consider so many aspects (e.g., medical testing, cross contamination, and all the symptoms and conditions related to gluten issues, such as osteoporosis and thyroid issues). But I have to say that Beth did a beautiful job of creating an easy-to-read, "must-have" book on living gluten free. By the way, it even includes some of Beth's favorite recipes, including two flour mixes and her crusty French Bread! (Note that Beth is also the author of Gluten-Free Makeovers:  Over 175 Recipes–from Family Favorites to Gourmet Goodies–Made Deliciously Wheat-Free—another terrific book.)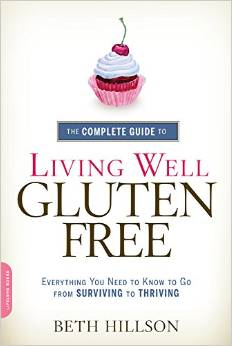 Cooking with Coconut Oil:  Gluten-Free, Grain-Free Recipes for Good Living from Elizabeth Nylan (1 copy) ~ Elizabeth writes at The Guilty Kitchen. I reviewed her cookbook and shared her Chocolate Avocado Coconut and Lime Pie recipe earlier this year. This book is a great way to learn all the benefits of coconut oil and all types of recipes to use it in!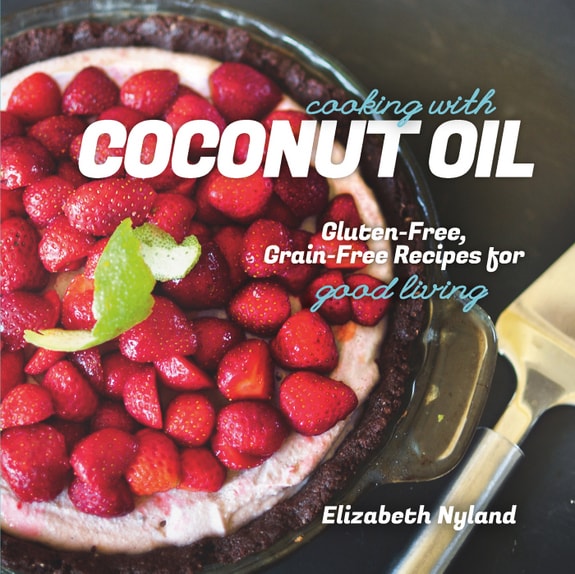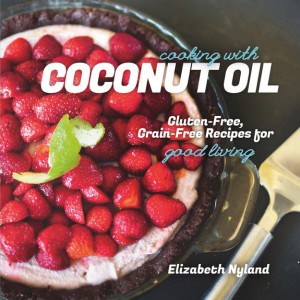 Dairy-Free Ice Cream:  75 Recipes Made Without Eggs, Gluten, Soy, or Refined Sugar from Kelly Brozyna (2 copies) ~ If you live free of dairy, you will love this book. If you live free of the other ingredients in the title as well, you probably thought that you would never eat really good ice cream again. Well, Kelly gives you not just really good ice cream, but fantastic ice cream!  My top picks: Butter Pecan Ice Cream (I can't begin to tell you how good this recipe is!), Rocky Road Ice Cream, Fried Banana and Chocolate Ice Cream Cake, and Frozen Coffee or Tea Latte.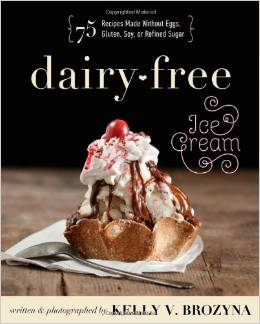 Danielle Walker's Against All Grain: Meals Made Simple:  Gluten-Free, Dairy-Free, and Paleo Recipes to Make Any Time (2 copies) ~ Danielle's second bookbook (her first was Against All Grain:  Delectable Paleo Recipes to Eat Well & Feel Great, which is a New York Times bestseller) is the #1 bestseller in gluten-free cookbooks on Amazon right now. It not only includes 100 recipes, Danielle also gives you 8 weeks of meal plans using these recipes, which include shopping lists. I like that leftovers are always taken into consideration, too. (That's "old school" wisdom, but it's nice to have Danielle to do the thinking for us.) There are a lot of beautiful and luscious, yet simply executed, recipes in this cookbook. Danielle is really a dear who has helped so many. I have really enjoyed seeing her on so many television shows sharing her personal story of healing recently. My top picks: Buffalo Chicken Salad, Pesto-Stuffed Prosciutto Chicken, Warm Taco Salad, and Real Deal Chocolate Chip Cookies.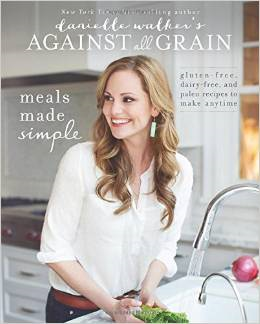 Gather: The Art of Paleo Entertaining from Hayley Mason and Bill Staley (2 copies) ~ Not only does this book make for a stunning coffee table book, it also gives you some really great gluten-free, grain-free recipes for all sort of events. The book is divided into seasonal categories and further subdivided into celebrations like Summer Garden Party, Harvest Dinner, Tropical Getaway, and New Year's Cocktail Party. This cookbook does get some criticism for including ingredients like dairy and potatoes in some recipes, which are not considered paleo by most, but rather "primal."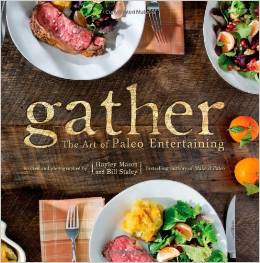 The Gluten-Free Almond Flour Cookbook, Gluten-Free Cupcakes:  50 Irresistible Recipes Made with Almond Flour and Coconut Flour, and Paleo Cooking from Elana's Pantry: Gluten-Free, Grain-Free, Dairy-Free Recipes from Elana Amsterdam (2 sets of signed copies of all 3 books!) ~ I've written about Elana (Elana's Pantry) and her cookbooks many times. She's a dear friend and I'm a big fan of her and her recipes! You can read my review of her latest book, Paleo Cooking, and grab her Paleo Bread and Flourless, Nut-Free Brownie recipes here.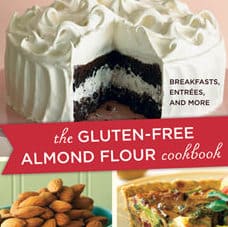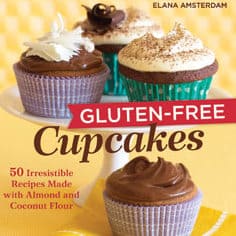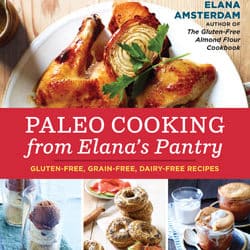 Gluten-Free Artisan Bread in Five Minutes a Day:  The Baking Revolution Continues with 90 New, Delicious and Easy Recipes Made with Gluten-Free Flours from Jeff Hertzberg, M.D., and Zoe Francois (2 copies) ~ These authors (Bread In 5) won raves for their gluten-full artisan bread book so they moved on to helping the gluten-free world with 90 bread recipes and they're getting just as many raves! Before they share their recipes in this book, they offer lots of tips on successful gluten-free bread baking in a Q & A format. The bread in 5 minutes aspect comes from most of their bread recipes being made using the master dough that you will have made beforehand, so you really can create fresh gluten-free bread pretty quickly! My top picks:  Vermont Cheddar Bread, Rustic Rosemary Garlic Bread, Doughnuts, and Soft Pretzels. Be sure to check out their website, Bread In 5, for more tips and preview recipes!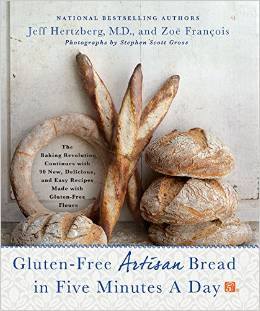 Gluten Freedom:  The Nation's Leading Expert Offers the Essential Guide to a Healthy, Gluten-Free Lifestyle from Dr. Alessio Fasano (2 copies) ~ I'll be honest. I was not prepared to like this book as much as I did. It's co-written with Susie Flaherty, but it's Dr. Fasano's voice that you can hear throughout. (Well, except for the baking chapter which Dr. Fasano "subcontracted" to our friend Jules Shephard (GF Jules), so, bonus, there are some recipes, too.)
If you've ever heard Dr. Fasano speak, you will know that his presentations are always lively and entertaining. His "voice" in this book makes for a fairly quick and compelling read (at least for such a non-simple topic). I read Gluten Freedom on the plane on the way to the Gluten-Free Living Conference in April and then got to hear Dr. Fasano speak and also chatted with him afterwards. I implored him to stop saying that it's rare for folks who have celiac disease not to have the genes. I personally know several with celiac who do not, so how rare can that occurrence be?
Well, Dr. Fasano used to say that 2-3% of those with celiac disease do not have the genes; now he estimates only 1% with celiac do not have the genes. Even at 1%, with at least 3 million in the U.S. with celiac, that's 30,000 with celiac who don't have celiac genes. That is not a trivial number. For comparison sake, there are an estimated 30,000 people with cystic fibrosis (CF) in the U.S. Both a family member and the son of one of my best friends have CF. I don't consider that condition to be rare either. Likewise, individuals who don't have celiac genes need to know that they can most definitely have celiac. More importantly, their doctors need to know.
I also disagree with the less than 20 ppm gluten standard that Dr. Fasano and others state is safe for "most," but only time will tell how many for which that level is really safe. I was happy to hear Dr. Fasano say that NCGS has not proven to be autoimmune "so far." I do believe it's an autoimmune condition based on all the individuals I've encountered who have NCGS (but not celiac disease). Despite my concerns in these areas (and, of course, I should note I am not a medical professional, just a longtime gluten-free advocate), all in all, this book is very good and worth having on one's shelf.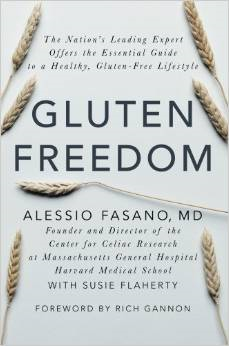 The Healthy Gluten-Free Life:  200 Delicious Gluten-Free, Dairy-Free, Soy-Free & Egg-Free Recipes from Tammy Credicott (2 copies) ~ With over 400 reviews on Amazon, this cookbook has mostly 5-star reviews! More recently, Tammy has focused on paleo recipes (with her last two cookbooks, Paleo Indulgences: Healthy Gluten-Free Recipes to Satisfy Your Primal Cravings and Make-Ahead Paleo: Healthy Gluten-, Grain- & Dairy-Free Recipes Ready When & Where You Are, so it's important to emphasize that while all of the recipes in this cookbook are gluten free, many of them do contain grains.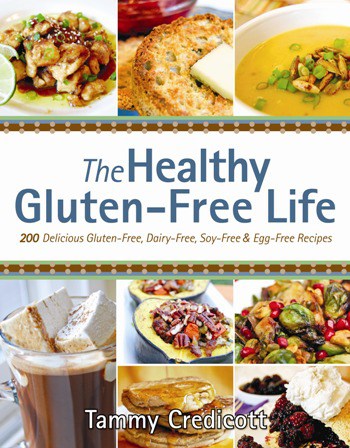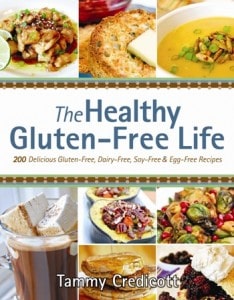 It Starts with Food:  Discover the Whole 30 and Change Your Life in Unexpected Ways from Dallas & Melissa Hartwig (2 copies) ~ The authors are the creators of the Whole 30 plan that you might have heard about—and perhaps even followed at some point. Basically you only eat whole foods for 30 days—nothing processed–and you also cut out grains, dairy, and legumes. This New York Times Bestseller is an expansion on that concept. There are recipes in this book, but that is not its primary focus.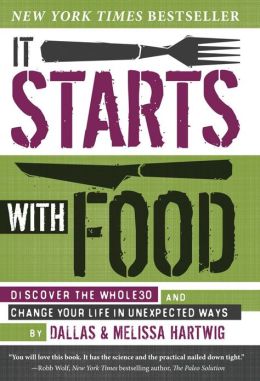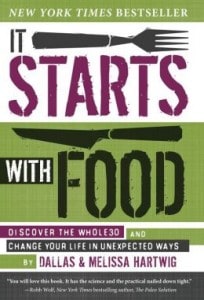 Jennifer's Way:  My Journey with Celiac Disease—What Doctors Don't Tell You and How You Can Learn to Live Again from Jennifer Esposito (2 copies) ~ This book is the personal celiac journey of actress—and now gluten-free blogger/bakery owner/operator—Jennifer Esposito. Co-written by Eve Adamson, this book is another compelling, quick read. If you spent years trying to figure out the source of your symptoms, Jennifer's story will definitely resonate with you. She also shares 15 of her gluten-free recipes at the end of her story. Some of them she uses in her gluten-free bakery, Jennifer's Way Bakery, in New York City. All her baked goods are gluten free, dairy free, egg free, soy free, nut free, and refined sugar free.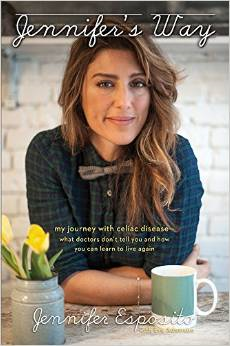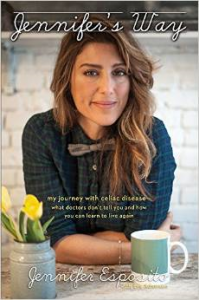 Let Us All Eat Cake: Gluten-Free Recipes for Everyone's Favorite Cakes from Catherine Ruehle with Sarah Scheffel (2 copies) ~ This cookbook is beautiful, offering 60 classic cake recipes made gluten free, with a section devoted to decorating cakes with professional results. Catherine "Cat" Ruehle has the knowledge for all that. She's a pastry chef and "cake artist" (that's the term from the book) who owned a bakery, but after being diagnosed with rheumatoid arthritis, she went gluten free, dairy free, and refined sugar free and started a health coaching company. The recipes in this book offer dairy-free and other-free alternatives. My top picks are Caramel Cream Cake, German Chocolate Cake, Boston Cream Pie, and Baked Alaska Bombes (not a typo).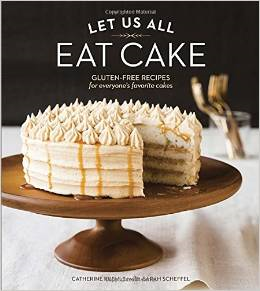 Mason Jar Salads and More:  50 Layered Lunches to Grab and Go from Julia Mirabella (4 copies) ~ This is really a terrific little book! It offers simple ideas to make making your lunch easier and tastier. As the author says, you can make up a whole week's worth of lunches on the weekend and just "grab and go" every morning. Please note that not every single recipe in this cookbook is gluten free as written, but they're easy to adapt. For example, when bread or croutons are called for, simply use a gluten-free version. My top picks are:  Caprese Salad, Asian Green Salad, Curry Chicken Salad, and Mango Salsa.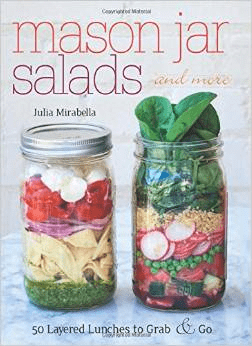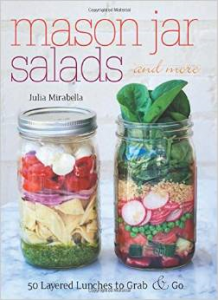 Mediterranean Paleo Cooking: Over 150 Fresh Coastal Recipes for a Relaxed, Gluten-Free Lifestyle from Caitlin Weeks and Nabil Boumrar (2 copies) ~ Caitlin is a certified nutrition consultant and her husband Nabil is a chef originally from North Africa (specifically, Algiers, along the Mediterranean). Together they re-created his recipes to be grain-free, dairy-free, and paleo friendly. This cookbook is huge (432 pages) and gorgeous. I enjoyed perusing it with a glass of wine in hand and my feet up. It includes not only recipes, but also meal plans with guidance on making recipes AIP, GAPS, and SCD compliant. There's guidance on other modifications (e.g., nut free as well) and special menu ideas, too.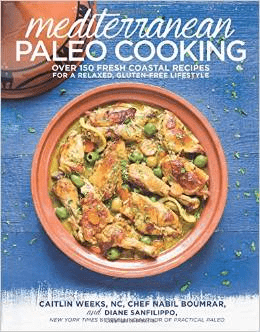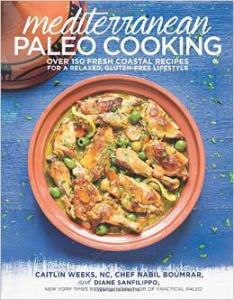 The Paleo Approach:  Reverse Autoimmune Disease and Heal Your Body from Sarah Ballantyne, PhD (1 copy) ~ This New York Times bestseller is not only epic in length (432 pages); it's also epic in its scope. It's described as "the first complete guidebook to help people manage autoimmune disease using diet and lifestyle." That sounds like a pretty impressive claim, but I believe this book lives up to it. Sarah's book is not an anecdotal one, although she shares her own story of healing from an autoimmune condition as well as losing over 100 pounds. This is a book that's heavy on science, but also one that's readable and sure to become a future reference book as well as a guidebook in many homes.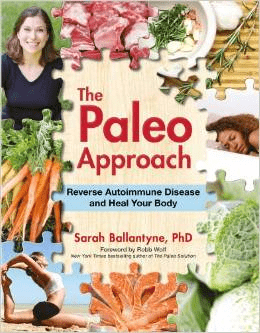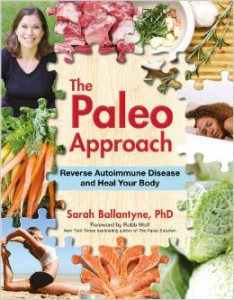 The Paleo Approach Cookbook: A Detailed Guide to Heal Your Body and Nourish Your Soul from Sarah Ballantyne, PhD (1 copy) ~ At 400 pages, Sarah's cookbook is almost as epic as her resource guidebook. She not only gives you 200 paleo recipes, she also give you 6 weeks of meal plans, tells you how to stock your pantry, how to shop for food, shares basic kitchen methods, and much more.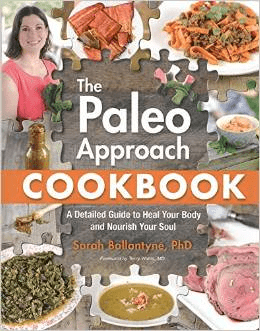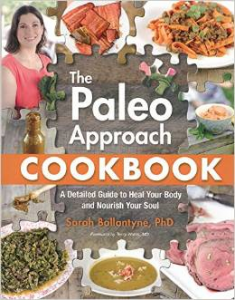 Paleo By Season: A Chef's Approach to Paleo Cooking from Peter Servold (2 copies) ~ This cookbook is beautiful. I was not familiar with the author/photographer team of Chef Pete, owner of Pete's Paleo (which ships ready-made paleo meals), and his wife Sarah Servold, but I like their approach. The advice at the beginning of their book is: Have Fun, Make Mistakes, and Taste Everything. As the title indicates, Chef Pete focuses on local seasonal food and shows you many important techniques in the kitchen. And those techniques are not unique to paleo; they're really helpful to everyone.  My top picks:  Baconnaise, Pork Belly, Chicken Pho, and Chocolate Pumpkin Pie.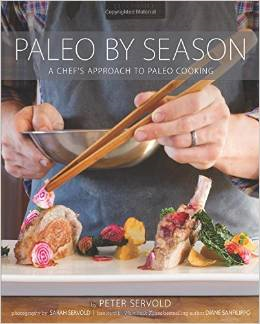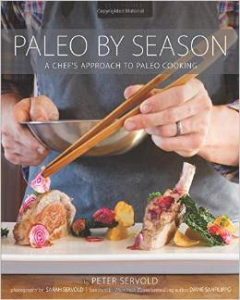 The Paleo Chocolate Lovers' Cookbook:  80 Gluten-Free Treats for Breakfast and Dessert from Kelly Brozyna (1 copy) ~ You can read my earlier review of Kelly's book here (it includes her recipe for Chocolate Pie with a Raw Graham Cracker Crust!). But really, what else do you need to know? These recipes are gluten free, dairy free, refined sugar free, and paleo—and, helloooo …  CHOCOLATE!—which makes them perfect for so many of you reading!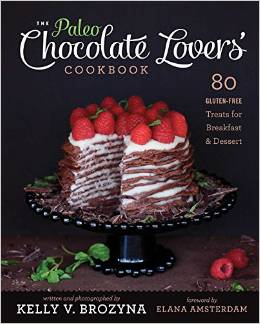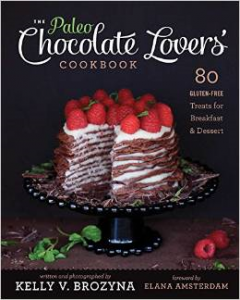 Paleo Happy Hour: Appetizers, Small Plates & Drinks from Kelly Milton (1 copy) ~ This cookbook is a beautiful and fun book. Kelly teaches you how to stay paleo away from home and gives you over 100 recipes to create your own gluten-free, paleo Happy Hour recipes—pub grub, desserts, and drinks. That's certainly some of my favorite fare! My top picks:  Smokey Bacon-Wrapped Shrimp, Pumpkin Pie Martini, Million Dollar Chocolate Fondue, and Herbed Biscuits with Bacon Jam.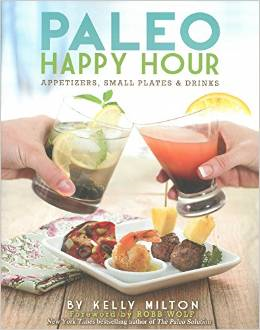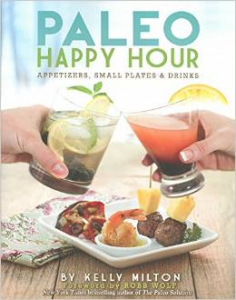 Paleo Ice Cream:  75 Recipes for Rich and Creamy Homemade Scoops and Treats from Ben Hirshberg (4 copies) ~ This book is small, but it's really a terrific little compendium of ice cream recipes. The recipes either use coconut milk or almond milk as the dairy replacement in this paleo ice cream or in the case of the sorbet recipes, no "milk" is used at all. I love the simplicity of these recipes. Most only require about six ingredients. My top picks are: Maple Chocolate Bacon Ice Cream, Olive Oil Ice Cream (I've had homemade olive oil ice cream before and it's phenomenal!), Egg Nog Ice Cream, and Butter Pecan Ice Cream.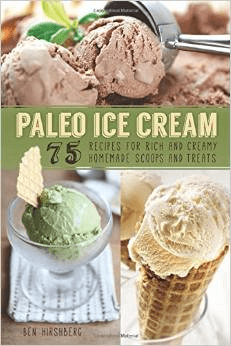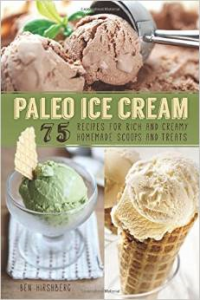 The Paleo Kitchen:  Finding Primal Joy in Modern Cooking from Juli Bauer & George Bryant (2 copies) ~ Julie of Paleo OMG and George of Civilized Caveman Cooking Creations have teamed up for this one. Not just a book of recipes, Juli and George offer you some excellent background and advice in the first 69 pages—their personal stories, how they came together to write this book, getting to know your body, the paleo kitchen makeover, and more. Then they give you 250 pages of recipes and their photos. This cookbook is rated 5 stars on Amazon. My top picks: Spaghetti Squash Chicken Fritters, Four Layer Beef and Bacon Casserole, Cinnamon Chocolate Swirl Banana Bread, Afternoon Pick-Me-Up Coffee Smoothie, Pineapple Green Smoothie, and Frozen Blueberry Cheesecake.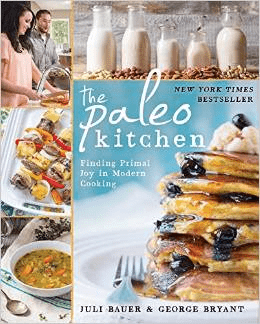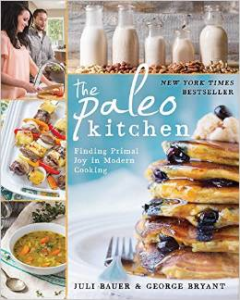 Part-Time Paleo: How to Go Paleo Without Going Crazy from Leanne Ely (2 copies) ~ I've been a fan of Leanne Ely for a long time now. I previously subscribed to her menu mailers (menu plans via email), including her low-carb and paleo plans, via her Saving Dinner site. That was actually both before and after going gluten free for short periods of time when I was busy and needed some meal inspiration. My sister also gave me Leanne's earlier book, Saving Dinner: The Menus, Recipes, and Shopping Lists to Bring Your Family Back to the Table. I've always loved Leanne's recipes. I rely on her Garlic Lime Chicken all the time (even subbing fish when we're in the mood). Leanne's part-time paleo way of eating—it reminds me of the 80/20 concept, but is a little stricter than that–is a common sense approach to transitioning to a paleo lifestyle and staying paleo!  As she's sharing the foods that you can't compromise on, she states "No. Gluten. Ever." and states that "gluten is evil." Hear, hear. Thanks, Leanne! My top picks: Spicy Pork Stir Fry, Honey Coconut Shrimp, Honey Butter Sweet Potato Hash, and Paleo Granola Bars.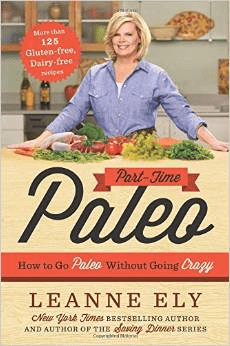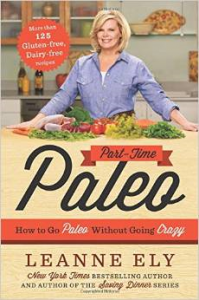 The Primal Connection: Follow Your Genetic Blueprint to Health and Happiness from Mark Sisson (1 copy) ~ This book by Mark Sisson (Mark's Daily Apple) is split up into six connection areas:  Inner Dialogue, Body, Nature, Daily Rhythm, Social, and Play. It's really a book to inspire you get back to a more natural way of living; i.e., get out from behind the computer and get outside (or at least stand up), disconnect from technology by putting down/turning off your cell phone at certain times, etc. What Mark shares is not new thinking, but it is a great reminder that our health and happiness is tied to many things. He offers lots of tips/actionable steps for making these changes.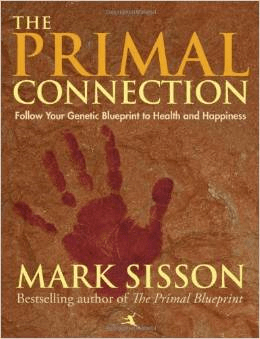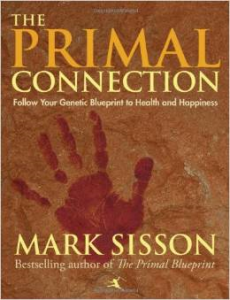 Quick & Easy Paleo Comfort Foods:  100+ Delicious Gluten-Free Recipes with 30-Minute Meal Ideas from Julie and Charles Mayfield (1 copy) ~ This cookbook is the second one from Julie and Charles. I love it. It's my kind of cooking. Pretty simple recipes made from real food, which are naturally gluten free and easy to prepare. My top picks:  Bacon Jam, Bacon-and-Basil Wrapped Shrimp, Almond-Crusted Pork Tenderloin, Peach Salsa, "Larabar" Balls—Three Ways, and Molasses Ginger Cookies.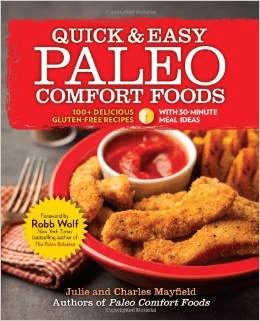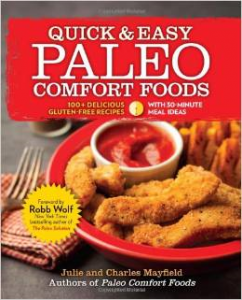 Real Life Paleo: 175 Gluten-Free Recipes, Meal Ideas, and an Easy 3-Phased Approach to Lose Weight & Gain Health from Stacy Toth and Matthew McCarry (2 copies) ~ You most likely know Stacy and Matt as Paleo Parents. They have been sharing their family's transformation via paleo living on their blog and in previous cookbooks (Eat Like a Dinosaur: Recipe & Guidebook for Gluten-Free Kids, Beyond Bacon:  Paleo Recipes that Respect the Whole Hog, as well as some great ebooks), for a few years now. They have always "kept it real" and inspired so many to make healthy changes in their own lives. I was so happy to have their whole family speak at and join in our gluten-free support group's annual picnic a few years ago. This new and comprehensive book of theirs (over 400 pages) gives everyone the tools to make the transition to whole foods, paleo living.  Several in the paleo world have said if you're going to get just one book, get this one! My top recipe picks: Crab Balls, Baked "Potato" Soup, Pecan Pralines, and Chocolate Custard.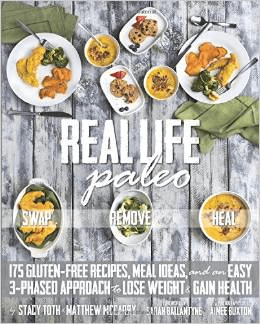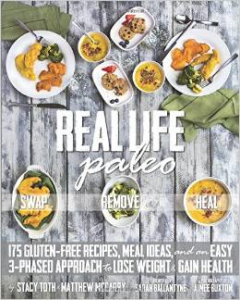 The Secret to Gum-Free, Gluten-Free Baking: Find out How Simple it is to Make Delicious Breads, Waffles, Cakes and More without Gluten, Dairy or Gums from Alta Mantsch (1 copy) ~ Alta (Tasty Eats At Home) offers 25 gluten-free, casein-free (and almost always dairy-free, or with dairy-free alternatives) recipes for delicious baked goods, all without the use of xanthan or guar gums, in her new cookbook. If you're vegetarian or vegan, this book is not for you because of the nature of Alta's "secret." But others who are not vegetarian/vegan will find that she has not only given you a gum-free way to bake gluten free, but also an excellent way to now enjoy gluten-free versions of those gluten-full classics that you love so much. If you're familiar with Alta and her blog, these recipes and their results will not surprise you! I didn't have the secret ingredient on hand, but it just arrived and I plan to try several of these recipes soon. My top picks: Chocolate Baked Doughnuts with Chocolate Frosting, Cinnamon Rolls, Sandwich Bread, and Snickerdoodles.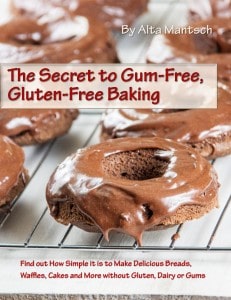 The Slim Palate Cookbook by Joshua Weissman (2 copies) ~  Anne, a member of my support group, was interested in this cookbook as soon as she saw it. I told her to take it home, enjoy it, and write a review and she did! "This is a fun cookbook that is pleasing to the eye with recipes that are easy to follow.  The lovely photos make one want to try the recipes.  The young chef is an inspiration in that he lost 100 pounds using these delicious sounding dishes.  I am sure he did not feel as if he was dieting.  Many of the ingredients are ones usually found in most pantries.  If one does not have them on hand they are not hard to find in supermarkets.  I particularly enjoyed his use of sauces, dressings and dips." My top picks:  Mother Stock, Lemon Poppyseed Loaf, Shrimp Scampi, and Cardamom and Pistachio Chocolate Truffles.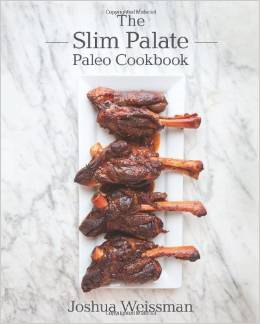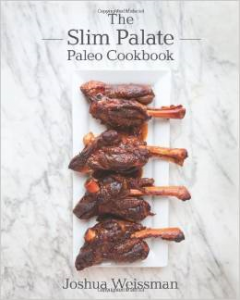 Sweet & Simple Gluten-Free Baking:  Irresistible Classics in 10 Ingredients or Less! from Chrystal Carver (2 copies) ~ I shared my full review of Chrystal's new book and her Butterscotch Tassies recipe here. Bottom line:  her cookbook title sums up her book perfectly—sweet, simple, and irresistible baked goods made in 10 ingredients are less. You'll love her recipes! My other top picks:  Turtle Bars, Donut Muffins, and Chocolate Shortbread Tarts.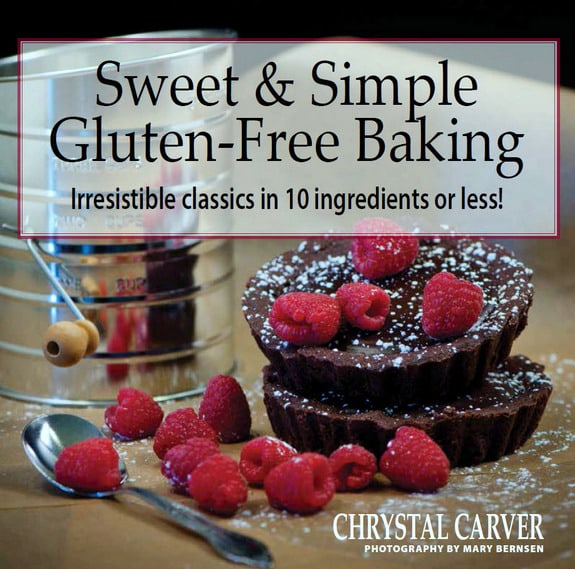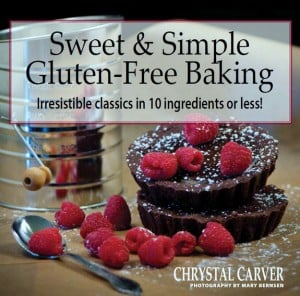 Trust Your Intuition:  25 Natural Medicine Confession from Influential Women Who Choose Healing Remedies for Their Families from Jenni Wilson, M.H. (and 24 others) (1 copy) ~ I reviewed this book in advance of its publication because of an invitation from my friend Vicky of Gluten Free SCD and Veggie. Here's my review below, which you can also find inside the front cover. "I've always been a huge believer in the power of personal stories in setting others on the path to wellness. The 25 "Natural Medicine Confessions" shared in Trust Your Intuition are all very different, yet very similar. These women have used what they have learned to heal themselves and their family members. The results of their "mama bear" instincts coming out are simply amazing and inspiring! While I'm already familiar with the benefits of dietary changes in healing and becoming our best possible selves, there was much more to learn from this book. I plan to reference these stories and the wisdom in them from this point on. Many thanks to all who so graciously shared their stories and what they have learned, so that the rest of us might benefit."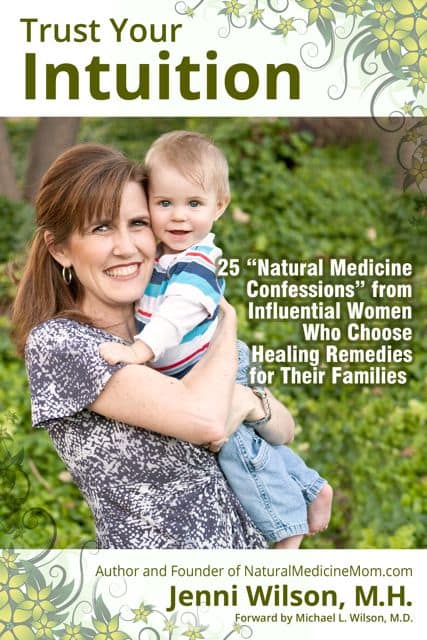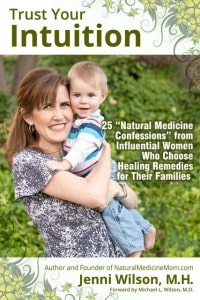 The Whole Life Nutrition Cookbook: A Complete Nutritional and Cooking Guide for Healthy Living from Ali Segersten and Tom Malterre, MS, CN (2 copies) ~ This cookbook is a tome of  "over 300 delicious whole foods recipes, including gluten-free, dairy-free, soy-free, and egg-free dishes." Tom and Ali introduce the concept of eating whole foods for the best health and talk about all diets that can encompass whole foods (e.g., paleo, Mediterranean, raw vegan) before sharing recipes for breakfast, lunch, dinner, snacks, and desserts. In addition to providing simple but wonderful and nourishing recipes, they also tell you about the benefits of different ingredients, how to stock your pantry, and more. My top picks:  Grain-Free Chocolate Mini Cupcakes, Grain-Free Herbed Foccacia Bread, Spicy Black Bean Dip, Red Lentil Dal, and Fish Tacos.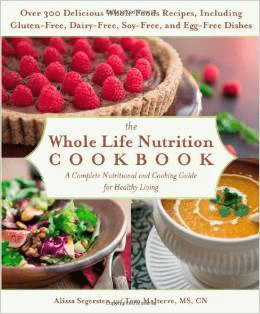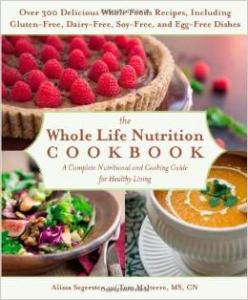 The Zenbelly Cookbook:  An Epicurean's Guide to Paleo Cuisine from Simone Miller (2 copies) ~ I've been a fan of Simone's Zenbelly site for a good while. Her No-Joke Dark Chocolate Layer Cake gets absolute raves and is considered one of the most popular chocolate cake recipes ever. Simone is a self-taught chef who runs a catering business providing all gluten-free options. She creates such beautiful, vibrant recipes. She's also the photographer in this book. There's not only a photo of the finished results for every recipe, there's also a "before" photo of the ingredients laid out. As Simone states, the "before" photos really show you how few ingredients are needed to create her incredible recipes. I like the "before" photos as much as the "after" photos. Real food is beautiful! My top picks: Coffee-Rubbed Flat Iron Fajitas, Maple Bourbon Bacon Jam, Cashew Cream Cheese, Sweet Cinnamon Cereal, and Brownies.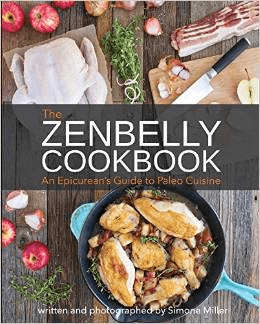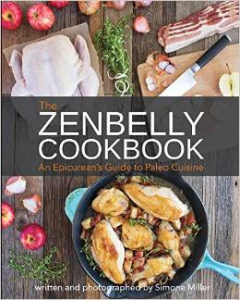 Disclosure:  This giveaway is jointly sponsored by Alta Mantsch, Baker Dan and Sherry Rosen Publicity, Da Capo Press, Houghton Mifflin Harcourt, St. Martin's Press, Ten Speed Press, Turner Publishing, Ulysses Press, Victory Belt Publishing, and gfe. However, opinions expressed here are completely my own.