For affiliate links and as an Amazon Associate I earn from qualifying purchases.
Our favorite local waterside restaurant doesn't serve shrimp salad, but it does serve up delicious steamed shrimp and amazing sunsets. Turning any leftover shrimp (or the pound I occasionally order "to go") into naturally gluten-free shrimp salad is really easy to do. I think we should actually call this recipe gluten-free Sunset Shrimp Salad in tribute to all the sunsets we've watched in "preparation."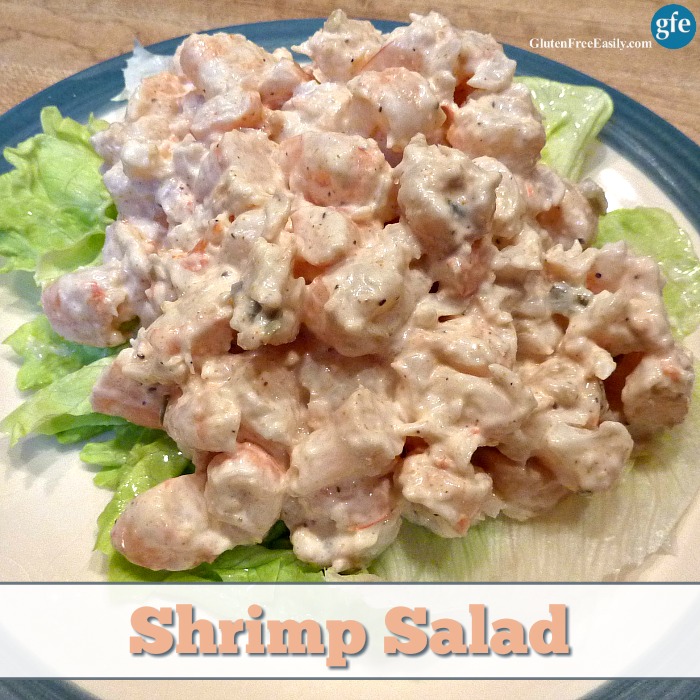 While summer has officially faded into fall, Mr. GFE and I are still savoring the warm days and the beautiful evening light. That evening light is still hanging on long enough to keep us happy. Especially when there's a sunset involved.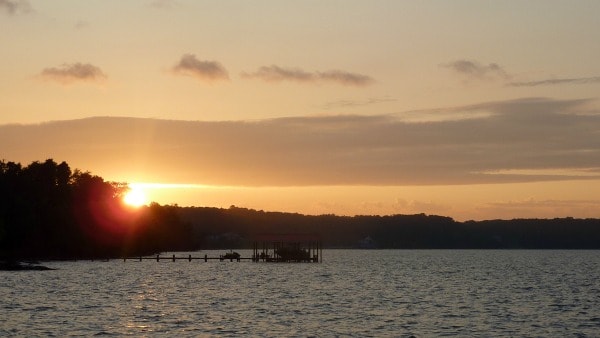 Sunset viewing seems to cure just about everything that ails you—at least for a short while. The ones at our favorite haunt always go on and on. They're incredible. And we are always in much better moods after our sunset experiences.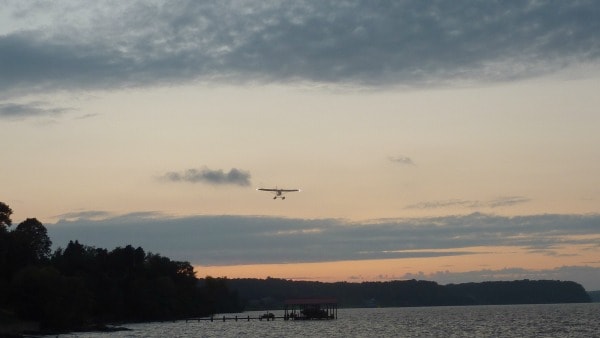 Back to Gluten-Free Sunset Shrimp Salad and Precautions To Keep It Safe
Admittedly, Sunset Shrimp Salad is one that I depend on as a "go to" meal when I want to avoid turning on the oven in the summer. I had hoped to share this recipe with you earlier, while it was still summer, but illness entered the picture. There was no shrimp salad or sunsets for a while. (By the way, thank you all for your caring emails and comments to date. I am almost back to "normal"—relatively speaking, of course. Hehe.) Although my sharing is "late," I make this recipe all year long and we love it every time.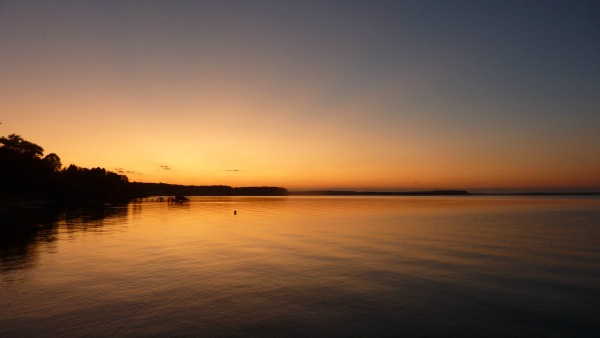 Honestly, Mr. GFE practically flips when he finds this shrimp salad in his lunchbox. He is always super grateful and acts like I'm a kitchen goddess. But this recipe really is very simple to make. Shrimp and four more ingredients; that's it. And this Sunset Shrimp Salad is naturally gluten free (if you follow proper safety protocols). Those factors definitely make this recipe gluten free easily—gfe— right?
Yes, this recipe is also naturally gluten free, as long as you ensure all the ingredients are gluten free at the start and—key point here—the shrimp salad itself remains gluten free after it is made.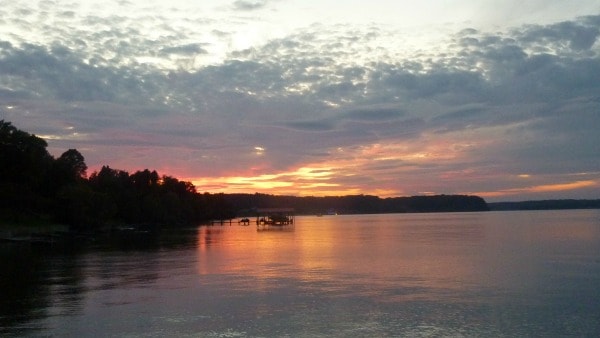 Ordering shrimp salad when eating out in mainstream establishments is a very risky proposition. I don't recommend it. That's because almost all shrimp salad in restaurants ends up being served on bread in the form of shrimp salad sandwiches. By the time it's served to you, it's gluten-full via cross contact.
Here's how that happens. The person preparing the shrimp salad sandwich inserts a knife (or other utensil) in the container of shrimp salad, spreads the salad on gluten-full bread, and then places that knife back in the container (or at the least uses the same utensil each time they make serve a new shrimp salad sandwich). That series of steps is repeated, over and over again. Obviously, the originally gluten-free shrimp salad immediately becomes gluten full.
I have had very kind restaurant personnel open fresh containers of such salads (e.g., shrimp salad, tuna salad, chicken salad) and use a new utensil to dish out the salad and ensure that my meal is truly safe but that is not the norm, of course. They'd have to have a lot of containers of salad if it were the norm!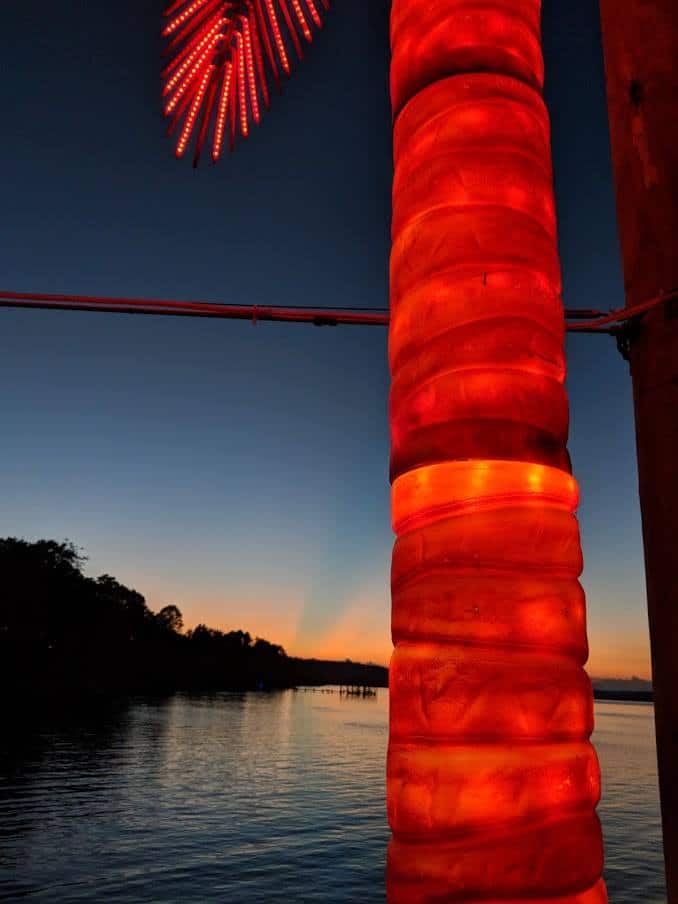 Of course, this scenario of the gluten-free shrimp salad (or other salad) can also occur in one's own home if you have a "shared" home—i.e., where both gluten-free and gluten-full foods are served. The risk starts with the individual ingredients. In other words, don't let someone in your house sneak a gluten-contaminated utensil into your safe jar of mayonnaise or pickle relish. If you have a "shared" household—with gluten-free and gluten-full food items—be sure to have your own dedicated and labeled gluten-free condiments. And once the Sunset Shrimp Salad is made, don't let anyone in the house contaminate it with gluten either.
When I don't bring home steamed shrimp, I make my own using my Easy Oven-Steamed Shrimp recipe. To keep the heat out of our kitchen during the summer, I simply make large batches of that recipe on our grill (with the lid closed). The steamed shrimp I make or get while eating out is also usually seasoned—typically with Old Bay and/or pickling spices, for example—but the seasoned shrimp still works just fine in this recipe.
Of course, you can also buy cooked shrimp at the grocery store. I love that the frozen cooked shrimp at the grocery store is often on sale and, also, that it's already peeled. The pre-cooked shrimp is typically not seasoned at all, so you may want to increase the seasoning in this recipe if you use it.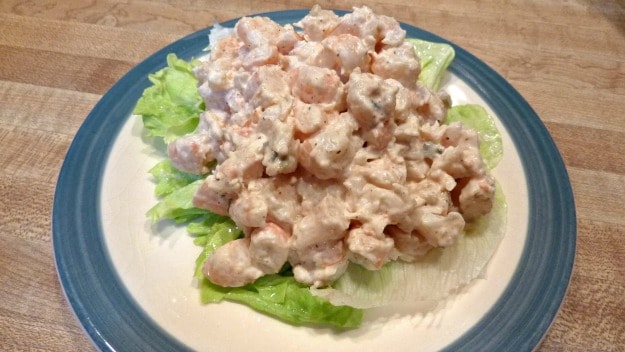 Personally, I prefer to eat this Shrimp Salad as a salad with a fork—often on a bed of lettuce or cole slaw greens—but it's also terrific on bread as a sandwich filling, of course. When I'm making the salad for a sandwich or to fill my Easy and Elegant Gluten-Free Party Puffs, I cut the shrimp into smaller pieces so the salad will "stay put." However, a chunkier version (as shown) is what I use when I'm eating it "as is." I'm pretty sure you'll enjoy this Sunset Shrimp Salad any way you serve it!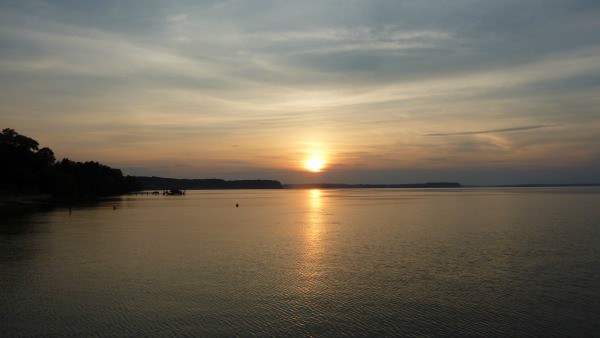 More Favorite Gluten-Free Shrimp Recipes
~ Coconut Popcorn Shrimp Cakes from gfe
~ Easy Oven-Steamed Shrimp from gfe
~ Easy Paleo Shrimp and Avocado Salad from Kalyn's Kitchen
~ Easy Smoked Shrimp from Cook Eat Well
~ Paleo Sweet and Sour Shrimp via gfe
~ Shrimp and Spinach Party Dip via gfe
~ Shrimp Boil from Gluten-Free Spinner
Gluten-Free Sunset Shrimp Salad Recipe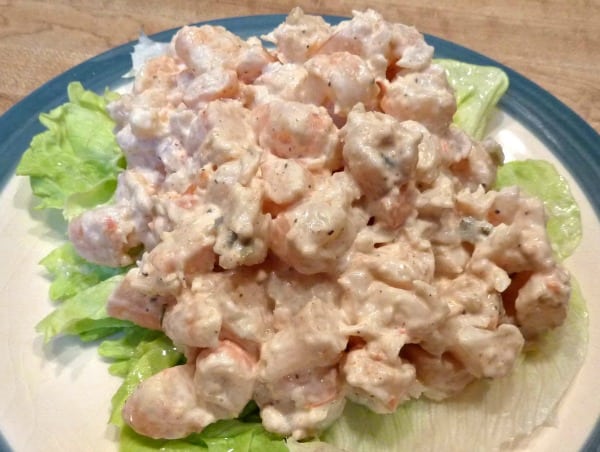 Yield: 2 servings
Sunset Shrimp Salad (Naturally Gluten Free)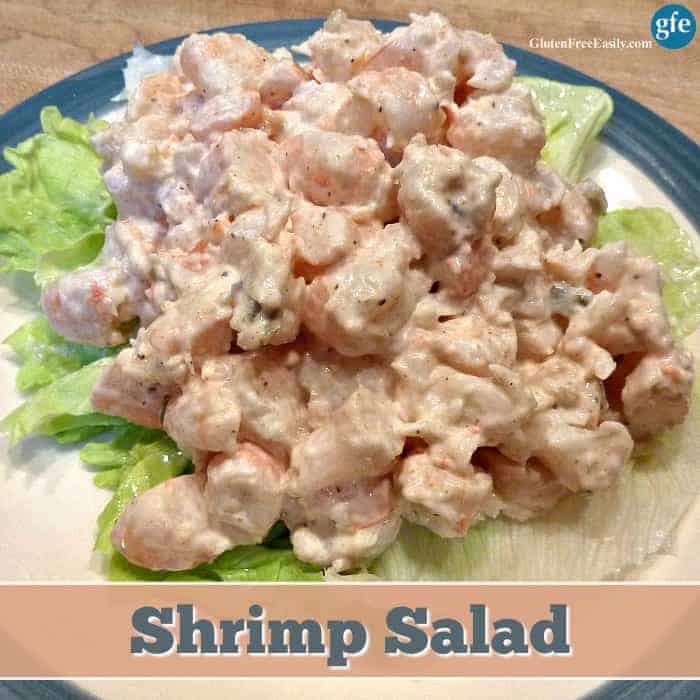 So often simple is the best and this naturally gluten-free Shrimp Salad made from just a few ingredients is the best! Serve it on salad greens, bread, or in party puffs.
Instructions
In a medium-sized mixing bowl, mix all ingredients together. Chill before serving (unless most of the individual ingredients are already cold).
Notes
When I'm making this salad for sandwiches or to fill Party Puffs, I cut the shrimp into smaller pieces to help the salad stay on the bread or stuff well in the puffs, respectively. However, a chunkier version (as shown) is what I use when I'm eating this salad by itself or on a bed of greens.
If using unseasoned cooked shrimp, you may wish to increase the seasoning some.
Originally published October 8, 2017; updated August 28, 2022.