For affiliate links and as an Amazon Associate I earn from qualifying purchases.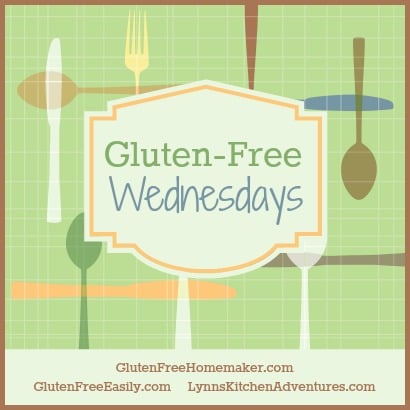 Those of you who visit my dear friend Linda's The Gluten-Free Homemaker blog each Wednesday for her Gluten-Free Wednesdays event probably did a double take when you saw the first part of my post title! But then you read the second part, right? Yes, Linda has hosted her terrific gluten-free weekly blog carnival alone for several years now, but now she has graciously asked me and another good friend, Lynn of Lynn's Kitchen Adventures, to join her as co-hosts. And, of course, we said yes!
Sort of the Back Story on How We All Ended Up Together
This new collaboration is an example of how online friendships can lead to "in real life" friendships and fun ventures. Linda, Lynn, and I had known each other online through our blogs for a while before we actually met in person at a gluten-free event several years ago. Honestly, meeting both Linda and Lynn was truly the highlight of that particular event. We've stayed in touch and supported each other's online and personal efforts ever since.
I have such respect and admiration for them both. They are "good people" as the saying goes. They create terrific recipes and they really give so much to their readers and both the blogging and gluten-free community. Incidentally, both are key contributors to my other site, All Gluten-Free Desserts … All the Time.
Linda was diagnosed with celiac disease many years ago and has lived gluten free ever since. She personally eats dairy free and grain free now for her own personal health and creates terrific recipes in those categories, but she still makes "just gluten free" recipes for her family and friends. So, bottom line, she offers recipes that meet so many of all of our readers' needs.
Lynn's blog started out as a mainstream gluten-full blog, but she happily discovered that removing gluten from her diet resolved so many health issues. There are a number of additional food allergies and intolerances in her family, so she has become very skilled at creating all kinds of delicious recipes. She shares recipes and the challenges that she and her family face in the special allergy section on her blog.
Those of you who follow my blog know that I'm kind of "all over the map" with my recipes on gfe. All are gluten free, of course, but I also delve into all the other areas of "more free" as I support my readers and my gluten-free support group members who need such recipes. I'm also committed to helping you navigate the emotional aspects of living gluten free and do everything related to gluten free … easily … what I call "not just gf, but gfe."
So between the recipes and other posts of ours that we will share via Gluten-Free Wednesdays and the posts that our fellow bloggers link up, we're going to have a fantastic variety of gluten-free recipes and posts! And as you're probably already surmised by the term "co-hosts," it gets better because ALL the posts will be seen on all three blogs every week! If you're a blogger who links up to the carnival, that means your posts will get much more visibility. If you're a reader, you can visit any of our blogs to get your gluten-free recipe fix (I call it one-stop shopping!) or all of them to see which recipes we've each highlighted.
The Most Popular Post for Last Week
Gluten-Free Savory Dinner Biscuits from Momma Guess Knows Best
Linda also typically shares some highlights from the previous week, but as I wasn't participating as a co-host last week, I won't be sharing my highlights until next week.
My Entries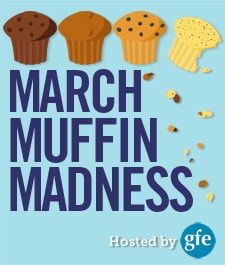 Because I'm also hosting my month-long March Muffin Madness event here on gfe, I have a bunch of entries this week! You can see them in the linky, but they're also listed below for you. You'll want to read the kickoff post—the first one shown below—and all the daily posts to date and in the future and leave a comment on each because every comment (one per post) during this event is an entry towards some really wonderful prizes!
How wonderful? Check out the first post which has all those details on the giveaways (three different muffin pans (mini 24-cup, steel 12-cup, or cast iron 6-cup), an immersion blender, a spiral vegetable slicer, an electric pressure cooker, and a 12-cup food processor—woohoo!). Plus, it shows the complete list of gluten-free bloggers participating in the event and will always have the links to all the muffin recipes shared to date (with info on their "more free" status—e.g, egg free, vegan, nut free). Clearly, for a good number of reasons, you won't want to miss a post in MMM!
The Carnival
What you need to know before linking up:
~ Your link must be related to the gluten-free diet.
~ If you're new, please read the guidelines.
~ Leave a link back to this blog or one of the co-hosts. We do not highlight or share any recipes that do not link back. (If you've never linked up to a carnival before, you can see how I like to link back in the last line of each of my posts above.)
~ We appreciate you joining in!
Note:  Linking up indicates you are giving permission for us to share your submitted photo and your link via social media or in next week's post if it is selected as the most popular post for the week or featured as a highlight.