For affiliate links and as an Amazon Associate I earn from qualifying purchases.
Much like the delay of our fall here in Virginia (we've still got some colorful leaves hanging on!), I'm delayed in sharing this gluten-free Pumpkin Kahlua Coconut Cake recipe with you all. It would have been ideal for your Thanksgiving celebration, but I hope that you will realize that this is a dessert that should not be restricted to just one celebration, or even one season.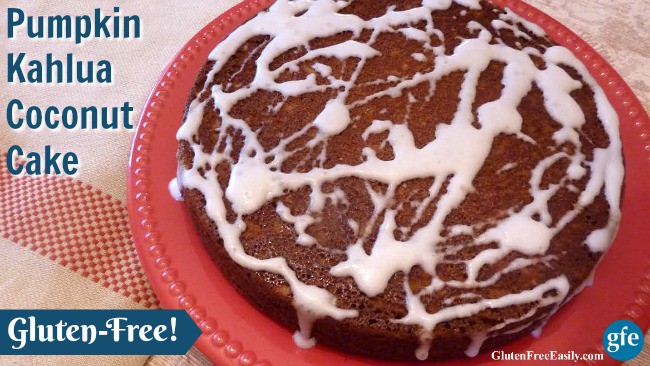 I hope that all of you here in the U.S. had a wonderful Thanksgiving. I have to say that our Thanksgiving was one of our very best to date.
We had lots of excellent food, great company and an abundance of love and laughter.
Corny? Perhaps, but as Kate Winslet's character Iris said in the movie The Holiday (one of my favorites!), "I'm looking for corny in my life." Bring on the corny!
Excellent food, great company, love, laughter, and corniness are keeping me sane these days. Well, they've always kept me sane really.
Like most, I have many blessings, but life always brings some challenges. That's the whole nature of life, right?
One of the reasons that I've been away from posting and that it's taken me quite a while to write this post is that I'm actually having to limit my computer time, especially typing. I've got tendonitis, more commonly known as "tennis elbow."
However, in my case, as I haven't played tennis in decades, it's actually "computer elbow." Yes, that's a real thing! I also have a rotator cuff injury.
The latter I've had for a while and have kept under control with acupressure and massage in the past. When the computer elbow issues appeared, I tried the same route. Initially, those treatments were somewhat helpful for my tendonitis as well, but they weren't helpful enough.
I mentioned my newer issue to my massage therapist and she suggested a physical therapist. She's a former physical therapist assistant so I trusted her recommendation. I can't say that physical therapy is a joy, but so far it seems to be helping.
Staying off the computer and avoiding typing too much at once is also helping, but it's not much fun and keeps me away from you guys. If you've got any tips on recovering more quickly from either injury, please share them with me!
Back to Pumpkin Kahlua Coconut Cake
Son is still here visiting so I've been cooking quite a lot and we're continuing to eat very well. That's because Son is a lot like the plant in Little Shop of Horrors. Remember the one? That one with the voracious appetite. ("Feed me, Seymour.")
If you've been reading gfe for a while, you know that my best recipes often come from a need to use what I have on hand. This time it was a small amount of pumpkin that was left over from making Easy Pumpkin Squares.
I wasn't sure how I was going to use this pumpkin until I shared my Banana Coconut Kahlua Cake recipe on my gfe Facebook page and thought, "Hmmm, what if I replace the mashed banana with pumpkin puree?" I already know that I love pumpkin and Kahlua together and when adding coconut as the third ingredient in the combo, I was sure that success had to be a given.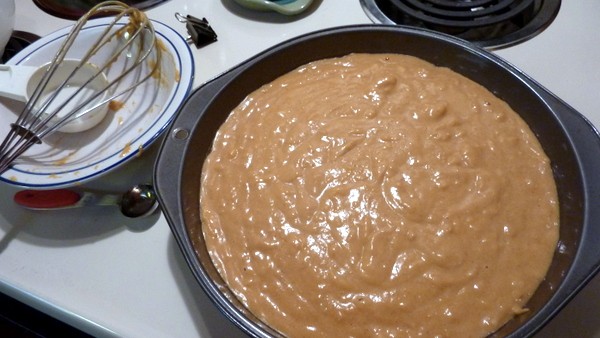 I replaced the banana with pumpkin and made a few other small changes, such as omitting the xanthan gum. Well, the resulting Pumpkin Kahlua Coconut Cake was fantastic!
This recipe got raves from Mr. GFE, Mom, and my aunt, and I gave it two thumbs up as well. I might even make it again tomorrow so Son can sample it. I know he will love it and I hope you will, too!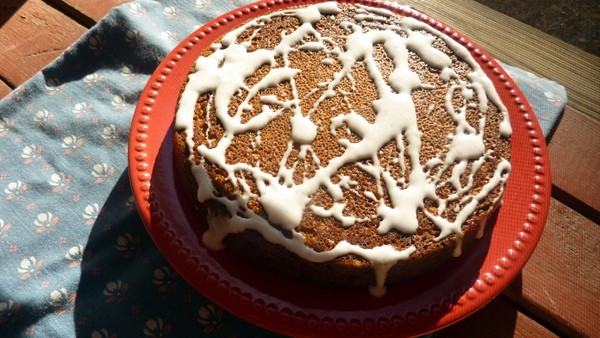 Other Gluten-Free Cake Recipes Featured Here
~ Grain-Free Polka Dot Chocolate Cake (with Chocolate Almond Butter Frosting or frosting of choice)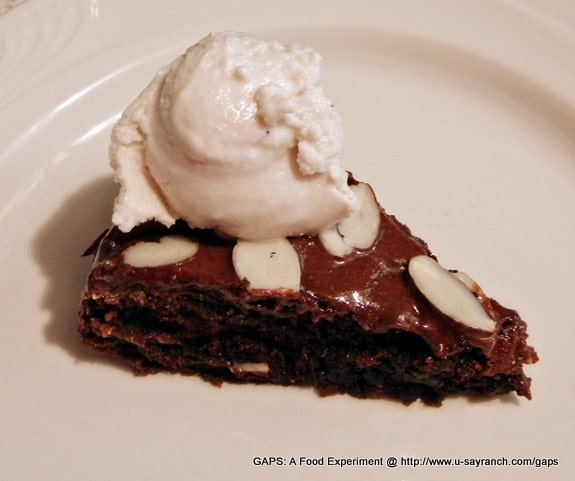 ~ Mediterranean Chocolate Cake (aka fantastic chocolate cake made using olive oil—instead of butter or shortening)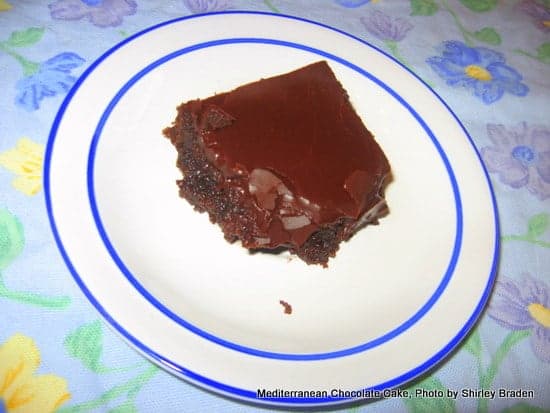 ~ Over 70 Gluten-Free Carrot Cake Recipes!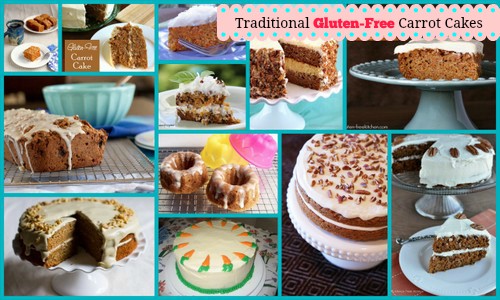 ~ Plain Good Vanilla Pound Cake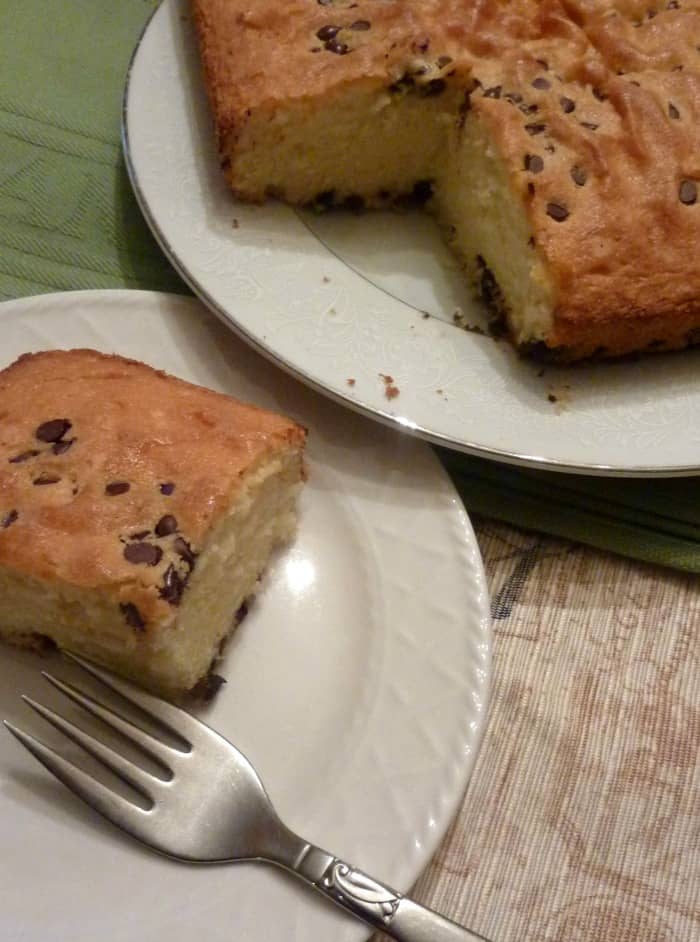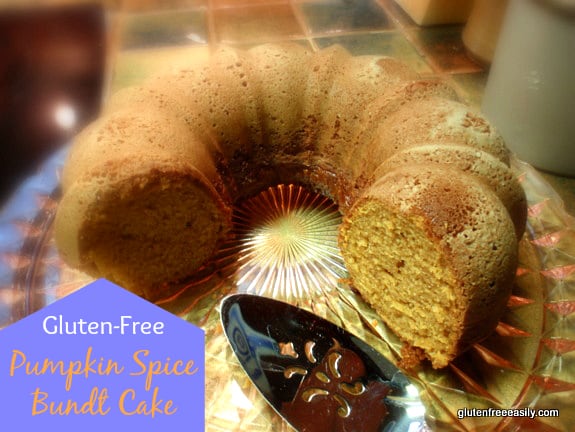 Pumpkin Kahlua Coconut Cake Recipe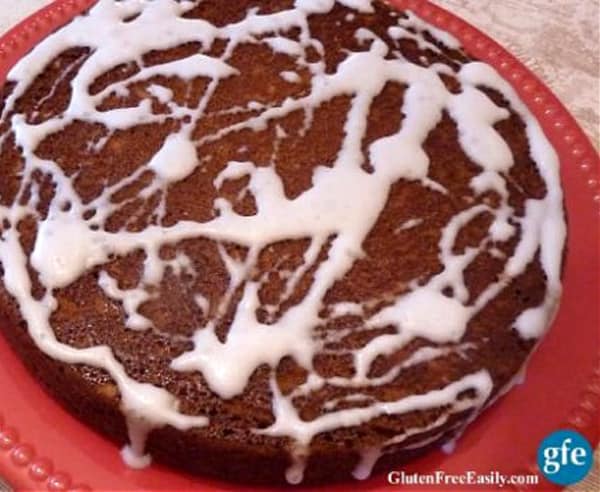 Yield: 8 servings
Pumpkin Kahlua Coconut Cake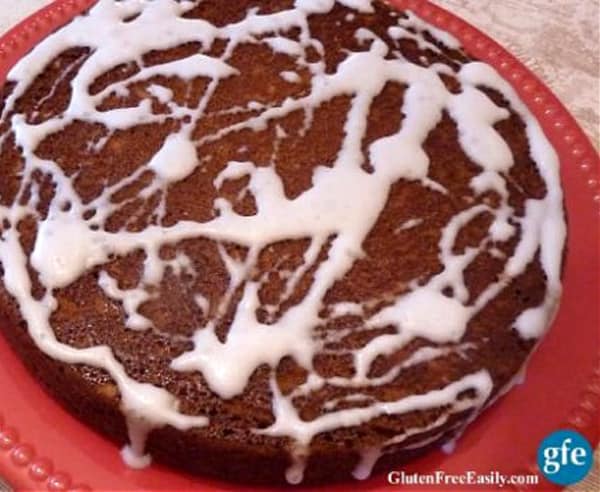 You are going to love the flavor combination in this Pumpkin Kahlua Coconut Cake. This is one gloriously delicious cake!

Prep Time 10 minutes

Cook Time 30 minutes

Inactive Time 10 minutes

Total Time 50 minutes
Ingredients
Cake Ingredients
3/4 cup pumpkin puree
1 tsp vanilla paste or vanilla extract
¼ cup coconut oil, liquefied
1/3 cup granulated sugar
½ cup light brown sugar, packed
2 eggs
1/3 cup Kahlua
¼ tsp sea salt
¾ tsp baking soda
1 1/3 cup gluten-free flour mix (I used my Two-Ingredient Flour Mix)
½ cup coconut flakes/shredded coconut (sweetened] or [unsweetened)
Drizzle Ingredients
3 tbsp powdered sugar
2 to 3 tbsp full-fat coconut milk (or dairy milk)
Instructions
Cake Instructions
Preheat oven to 350F. Grease a single 9-inch round cake pan well and set aside.
In a large bowl, add pumpkin puree and vanilla paste. Mix. Add coconut oil, granulated sugar, brown sugar, and Kahlua; mix. Add eggs and mix well. Stir in salt and baking soda. Gradually stir in flour, then coconut, until well mixed. Use a whisk if needed.
Pour batter in pan and bake at 350 degrees for 30 - 40 minutes. (Test with toothpick to determine if done.) Remove from pan immediately and cool. Serve plain, add drizzle, or frost (see notes).
Drizzle Instructions
Mix powdered sugar and 2 tablespoons of coconut milk. Add additional coconut milk a small amount at a time until you get a "drizzable" consistency.
Notes
Makes one single-layer cake.

You probably noticed that you add the eggs later than you normally would for a baking recipe. That's because you don't want the liquefied coconut oil (which may be hot in temperature if you melted it to liquefy it) to cook the eggs when you add them. By adding the other ingredients before the coconut oil, the eggs are mixed in with the other ingredients and are not at that risk.

Another wonderful frosting option is this Penuche Frosting. If you're serving a crowd or want a cake that's as impressive in presentation as it is in taste, you can double this recipe and make a two-layer cake. For a two-layer cake, I recommend the Penuche Frosting or a classic Cream Cheese Frosting.

Originally published December 1, 2016; updated December 2, 2021.