For affiliate links and as an Amazon Associate I earn from qualifying purchases.
I have a gift for you today. I'm sharing 11 gluten-free recipes that make you want to eat gluten free. Yes, really. Have you ever heard folks say:
"Gluten-free food tastes like CRAP!"
You have, right? I'm sure we've all heard it before. Maybe we've even said it ourselves at some point. Especially if we were eating gluten-free processed foods that really were of the tasteless, cardboard variety. And really who wants crap food? Whether you're new to gluten-free living or someone who has been gluten free for a while, you deserve gluten-free recipes that will instead make you say:
"This recipe is amazing! I can't believe it's gluten free!"
Yes, that's exactly what you'll be saying about each and every one of these 11 Gluten-Free Recipes That Make You Want to Eat Gluten Free. These gluten free easily (gfe) recipes are the most popular recipes on gfe for a reason. Not only will these recipes make you want to eat gluten free, but they will make your friends and family members want to eat gluten free as well!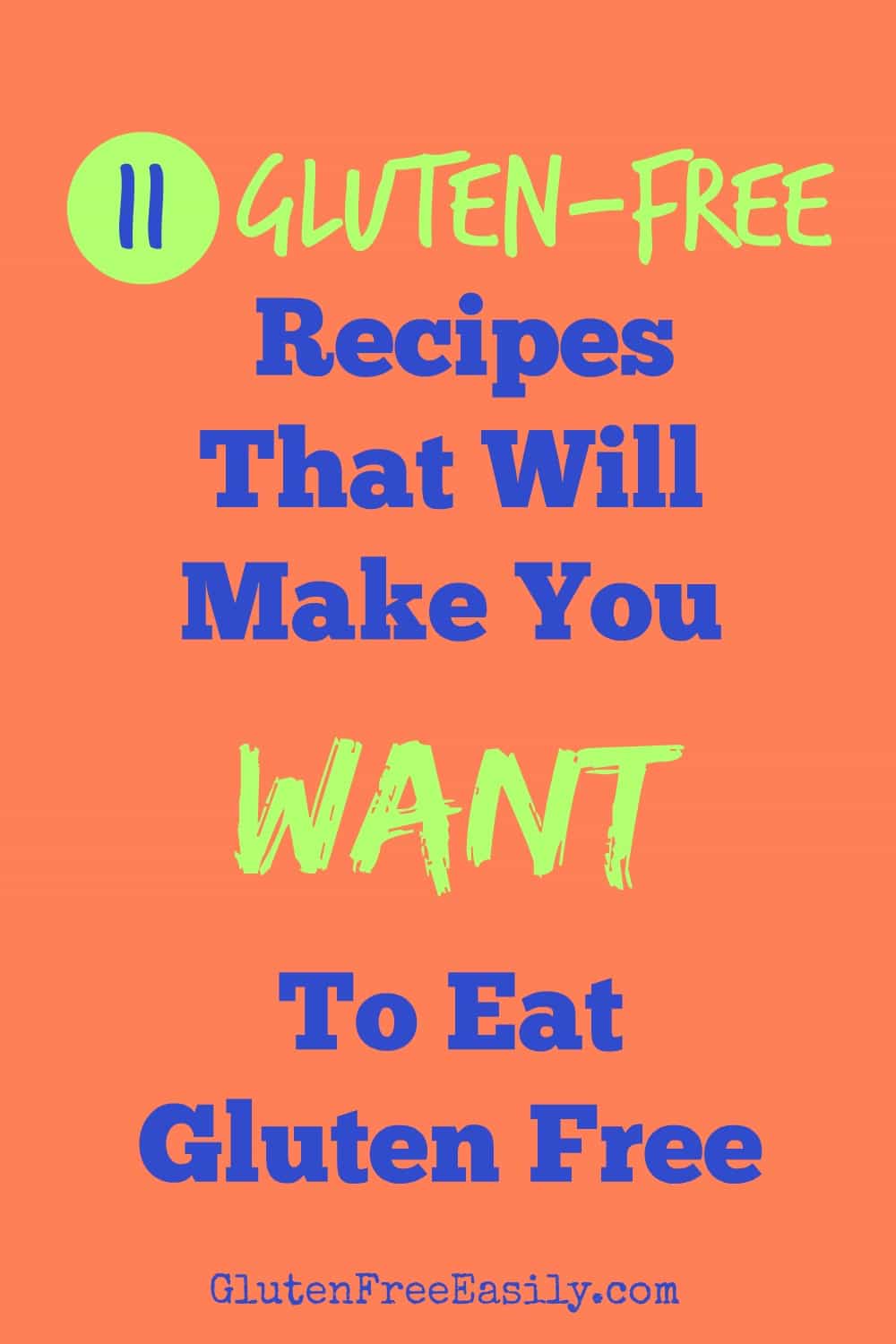 11 Gluten-Free Recipes That Make You Want To Eat Gluten Free
Click the recipe titles or the photos to get the recipes here on gfe.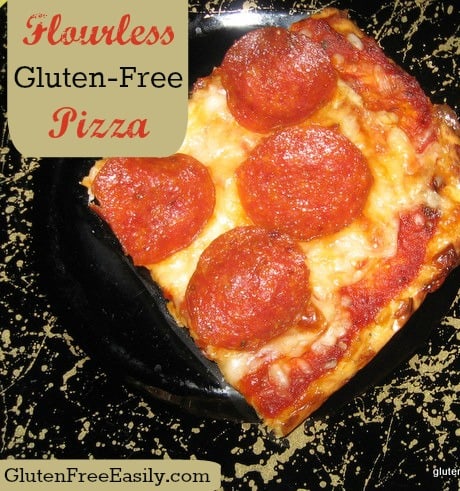 Reader reviews:

"Made this tonight and it was spectacular! Crust turned out very thin and crispy."
"Tried this last night omg it's delicious!!!!"
"This was deeply satisfying on so many levels. Yum!" and "Your recipe was divine and I give it 100 stars."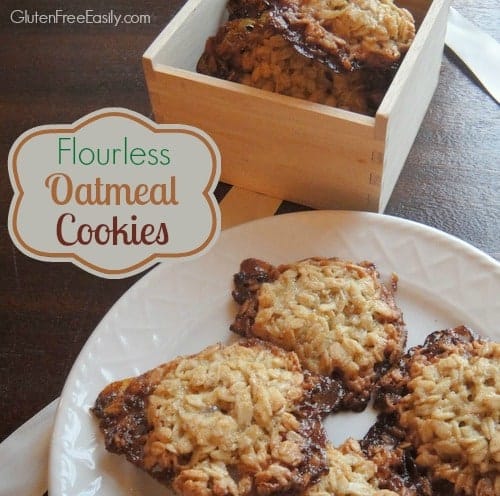 Reader reviews:

"I just made these and they are really wonderful."
"I made the Flourless Chewy Oatmeal Cookies with coconut oil and they're absolutely delicious!"
"Made these today with chopped dried cranberries and walnuts! They just finished cooling and they are absolutely delicious."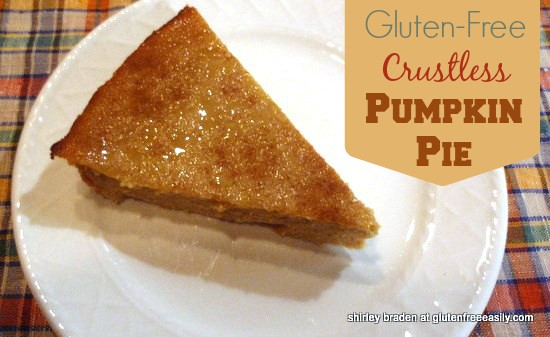 Reader reviews:

"I just wanted to give you kudos for a great recipe – this is easily one of the best pumpkin pies I've tasted."
"It was a phenomenal hit. And that is the understatement of the year. Such a simple recipe, but so brilliant! Plus, it was easy to make, had the perfect appearance."
"I tried the pumpkin pie out on my skeptical in-laws during Thanksgiving. It was so good that I ended up making a second one the very next day."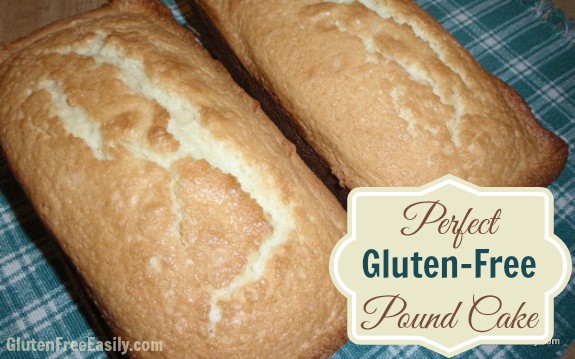 Reader reviews: 

"I made this cake and it is fabulous!! My family can't believe that it is gluten-free. This is definitely my 'go to' cake from now on."
"I just made this, it's soooo good! My (rather picky) 4 year old son can't get enough of it! I've had a hard time finding a cake he likes for birthdays, etc. He keeps coming back into the kitchen and asking for more."
"I have actually started to make ziplock bags of "Shirley's pound cake" mix at home, to have ready when I need it.  I mix all the dry ingredients together, so the flour, baking powder, sugar and attach a list of ingredients to add into this.  It's been a total life saver!!!"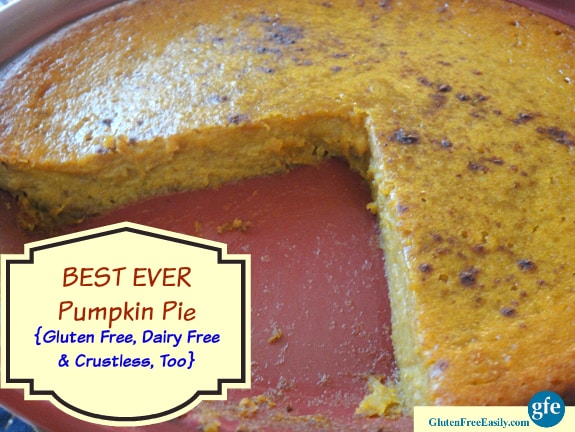 Reader reviews:

"Hi Shirley! Just had my first piece of this pie … W-O-W! I am a pumpkin pie fanatic. So imagine my dismay when told to skip dairy for a while. Then I found this site and this pie and I am THRILLED!"
"I was honestly impressed!!! My 9 year old who helped make it, gave me a high five while we were eating it and said "We Rock!" lol It was great!"
I made this for Thanksgiving and am finishing up the last sliver now. It's pretty amazing when you can have a pie in the oven in less than 5 minutes. Maybe even a little dangerous. It's very delicious."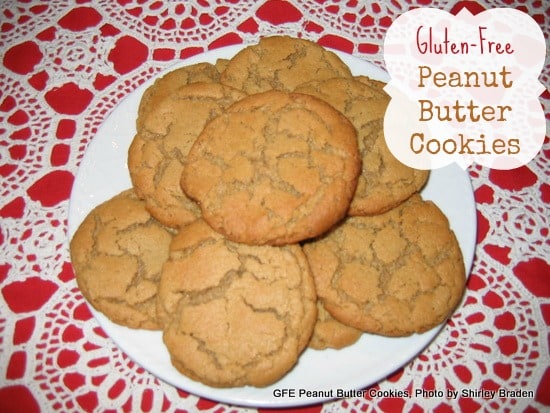 Reader reviews: 

"Awesome cookies! I like a chewier cookie–and these turned out chewier for me. They had some crispness, too, but the mix of crisp to chewy was very good. Add the chocolate chips, and I was a happy camper."
"I cannot begin to tell you how awesome these cookies are and how happy they made me today! I was sitting here freaking out about the prices of the GF flours and trying to figure out how to bake without going broke. I made a batch of these today, my 13 yr old daughter loves them. I'm back in business baby."
"I have to tell you that I have no willpower when it comes to these cookies. I think I have eaten a whole recipe myself in the past two days. I hid them from my kids and husband, and then I consumed them all. By the way, I used natural peanut butter and Ghirardelli chocolate chips. Heavenly." and "This recipe is great–so easy and delicious! Even my husband (who doesn't have to eat gluten/dairy free) loved them. And what's not to love?"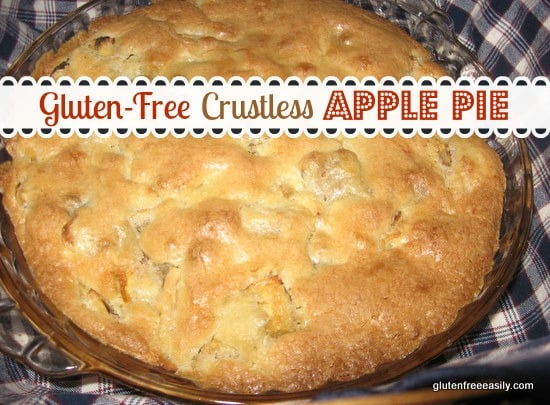 Reader reviews: 

"This crustless apple pie is the best gf recipe our family has tasted!! Thumbs up for this recipe! My 11 year old said it simple: It tastes good!!!"
"Thanks!! I needed something sweet to serve some "Southern" friends who were visiting last week and I made this pie for the first time. It was wonderful and no one would ever know that it was gluten free, until they saw I was eating it too…that's a giveaway."
"It was sooo good. My favorite part is where the crust is caramelized. Yum!"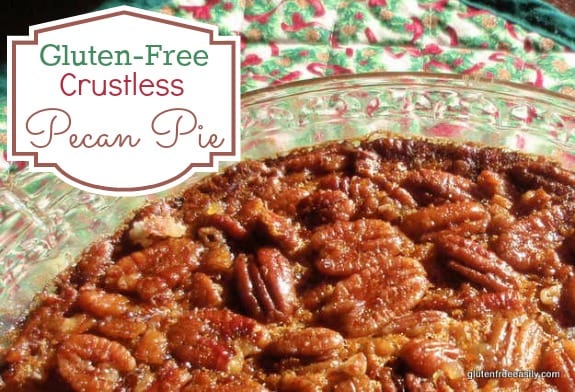 Reader reviews: 

"I tried this pecan pie recipe today and loved it! Then add a bit of rum after baking it and it's perfect. Classic, really easy to make, and my hubby loves it too. And who'd need the crust anyway."
"Our first gluten-free, dairy-free Thanksgiving was a success! Thank you so much for sharing this recipe, my Mother (the gluten-free, dairy-free one) thoroughly enjoyed it."
"I made this for Thanksgiving and I must say, it was very easy to make and tasted AMAZING!"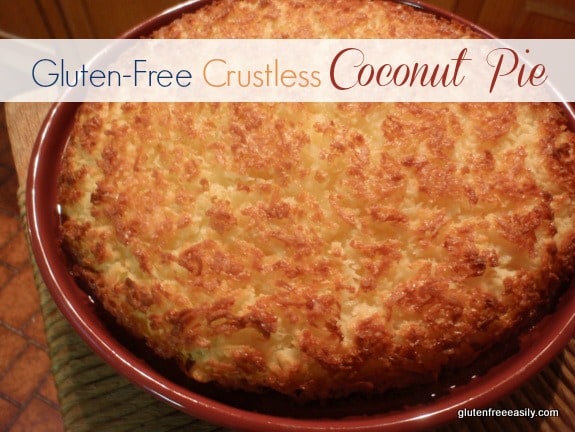 Reader reviews: 

"I tried this tonight and it's yummy!"
"I made this pie this morning and just served it to my family. They raved over it. Absolutely delicious. I will definitely be making this again."
"I finally made this today, a couple of months after I first saw the recipe and it is awesome!"
Reader reviews:

"It is ever so rich and ever so good. Love the dense texture."
"I made this yesterday and love it! We even had leftovers for breakfast."
"This was AMAZING and so delicious. I used to buy a flourless chocolate torte from Trader Joe's but I will never ever buy it again. This knocked the socks off TJ's torte, for sure. It was so good!"
Okay, this last one might seem like a bit of a cheat, but this Two-Ingredient Gluten-Free Flour mix has been my personal secret for success in most of my gluten-free baking. This mix is so easy to make, is inexpensive, and results in excellent baked goods.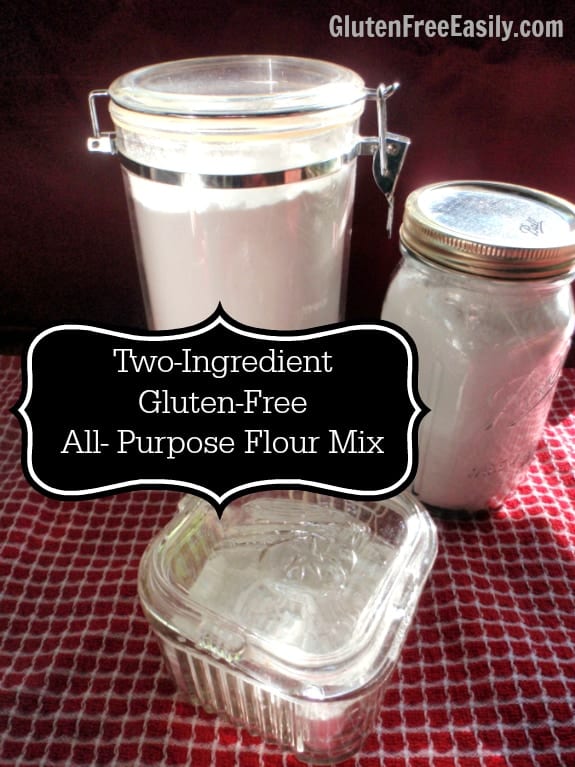 Reader reviews:

"I'll stick to your flour mix recipe for the future, it has worked very well for me."
"I have to say this two ingredient gluten free flour mix is the best recipe I have found. It is inexpensive, easy to make, and great to have on hand for those last minute recipes. When I first went gluten free I, like so many others, was confused with all the different types of gluten free flours and how and when to use them. Now I take a gluten filled recipe and substitute this two ingredient gluten free flour mix and I am never disappointed."